This is my simple version of Outback Steakhouse's Alice Springs Chicken except without mushrooms. Cheesy Bacon Chicken with a seriously amazing homemade Honey Mustard sauce is a dinnertime winner!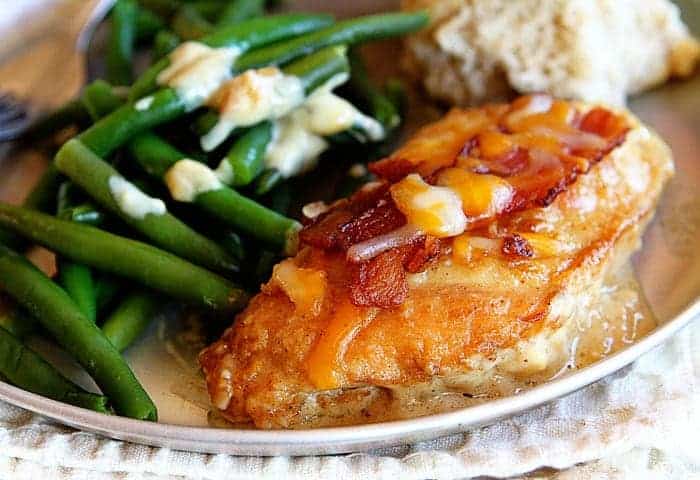 This sauce is a crowd pleaser… full of flavor and the perfect compliment to a well-seasoned chicken breast.
I highly recommend making this dish in a cast iron skillet or iron skillet or enamel fry pan. (both being oven safe)

MY LATEST VIDEOS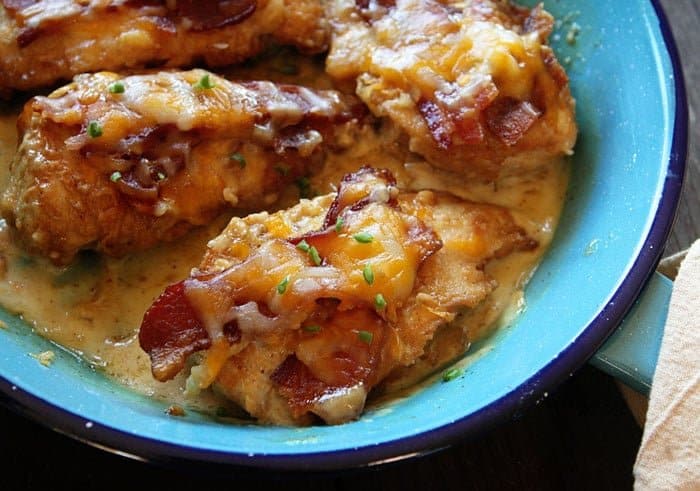 Recipe slightly adapted from Outback Steakhouse Alice Springs Chicken.
One thing to note in this recipe is timing. You do need to marinate the chicken, so I would plan on preparing the Honey Mustard Marinade in the morning or early afternoon. If you need to you can also prepare the marinade the night before and marinate overnight.
I chose to use only Monterey Jack cheese but you can also add cheddar.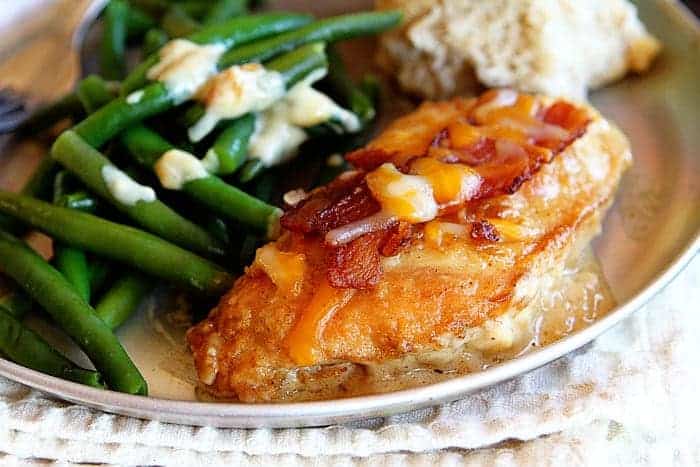 I am telling you… this Cheesy Bacon Chicken with Mustard Sauce is AHmazing. I like to serve this chicken with green beans and then pour some of the sauce over the beans as well.
You can also use a store-bought Honey Mustard dressing to save time. 🙂