Kick up classic fettucini alfredo a bit by adding broccoli and bacon! This Chicken Broccoli Bacon Fettucine will be a big hit with your family!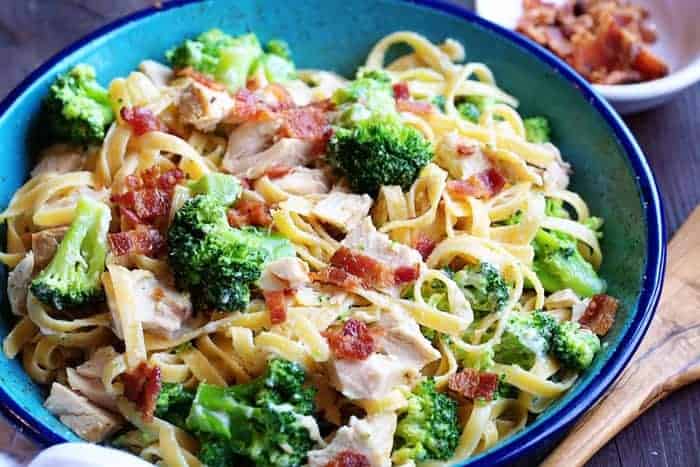 I am forever trying to come up with "new" meals to feed the family, and I can't imagine that I am the only one who can use a little dinner-time inspiration!
This recipe is a family favorite for a couple reasons: we all love pasta and we all love broccoli. Finding a veggie that 7 people can agree on in one meal is no small feat!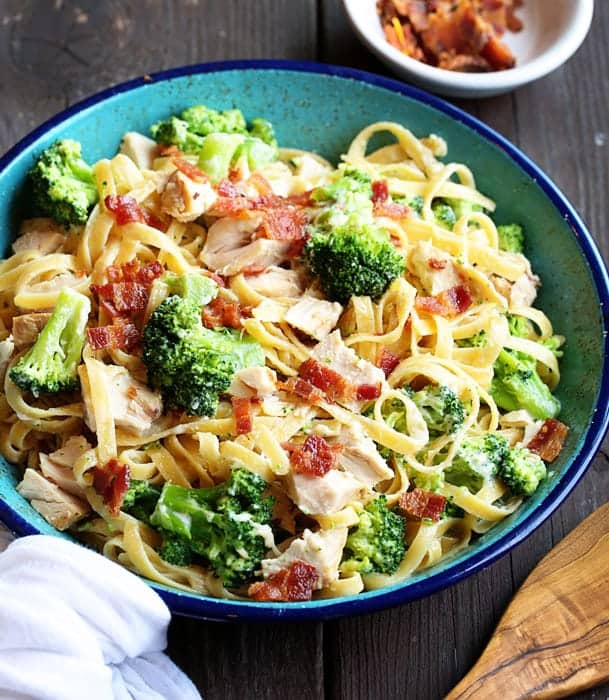 And then there is bacon. I mean, who doesn't love bacon?
Recipe adapted from Creamy, Broccoli, Chicken, and Pasta recipe.
Tips for Success:
I always prepare bacon a package at a time. Some people have the self-control and can write "bake four pieces of bacon" but I am not one of those people. We always use it a full package whether it be to snack on or in the next morning's breakfast. If you want you can bake 4 pieces for just this dish. Making the bacon in the morning is one way to save yourself a step for dinner.
I add the broccoli to the boiling pasta water because it is a time saver and it will all be mixed up in the end anyway. You can certainly use pre-cooked broccoli, or if you have frozen, cook it ahead of time.
The longer the sauce sits the thicker it sits. If you want to thin it out a bit, add some warm milk (a couple tablespoons at a time) and stir.
We have this with rotisserie chicken as well! Saves a ton of time to just chop the chicken while the noodles are cooking and it tastes just as amazing!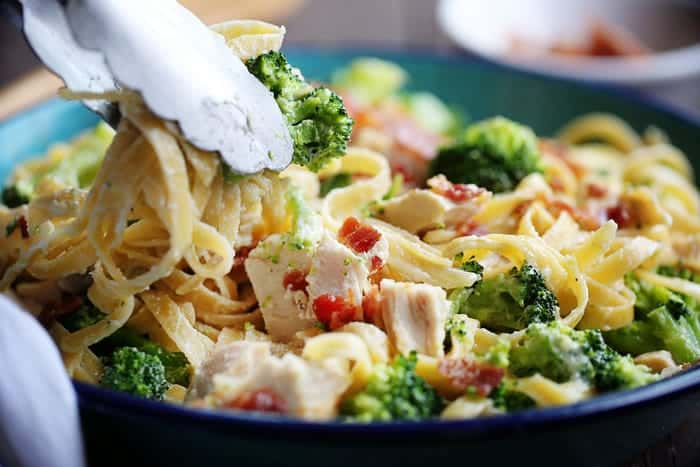 We adore Creamy Chicken Broccoli Bacon Fettucine and I am sure your family will too!