Creating a delicious dessert doesn't have to mean hours of preparation! This easy treat is packed full of fresh fruit and topped with a semi-homemade option that everyone will enjoy!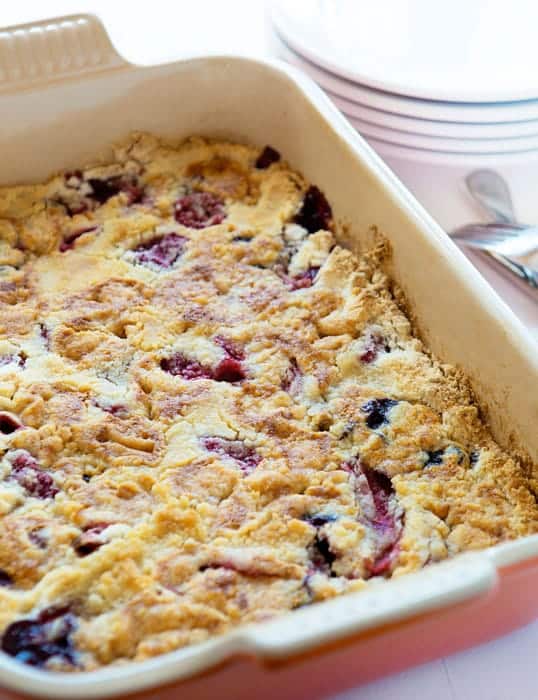 My husband and two oldest kids left for a week-long fishing trip in Canada last night. It was them and 12 others… four kids going in total! As you can imagine, it takes quite a bit of planning to camp out in the Canadian wilderness for a week.
Luckily my hubby and I know how to get the best deal for our money when it comes to groceries.
He went to the grocery store and spent a good hour filling up two carts with fresh fruit, meats, veggies, snacks, and drinks.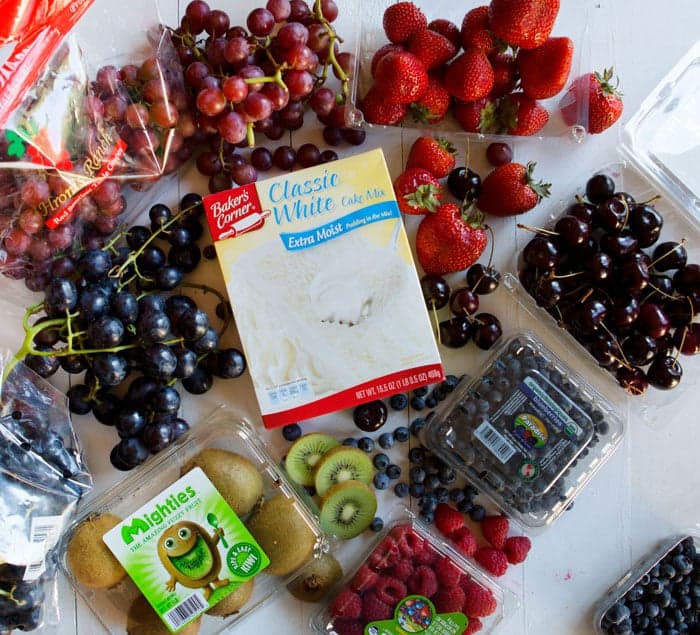 When he got back there was more fruit than they had room for. I happen to keep a nice stock of cake on hand (you never know when you will need cake!) so decided to make the guys a special treat before they left.
Delicious and easy mixed fruit cobbler. I've also seen this called a "dump cake" but I like the name cobbler better. 🙂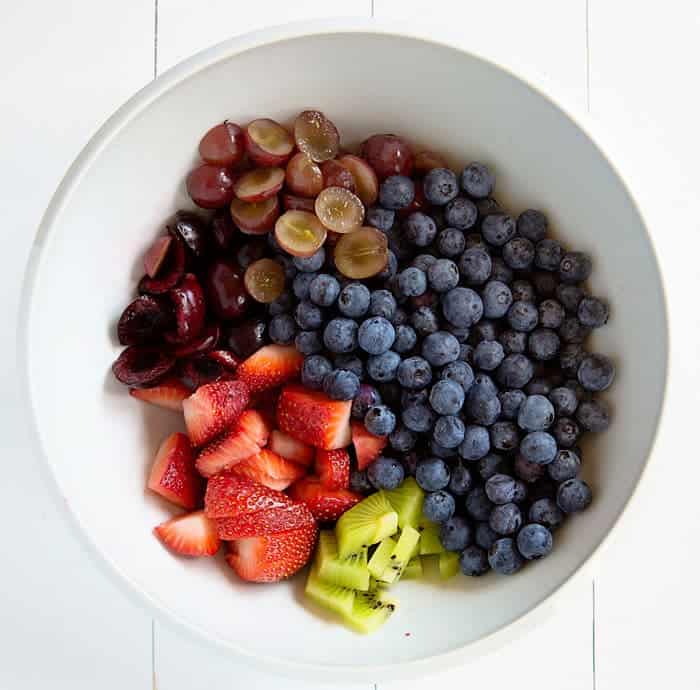 The star of this dish is most definitely the fruit. Most recipes call for all strawberries or all blueberries or all apples. But when you are surrounded by so many amazing fresh choices, why not add them all? I specifically added cherries and kiwi because I love the slightly bitter flavor they add to the sweet cake and berries.
Recipe idea from my very resourceful grandma who does amazing things with cake mix!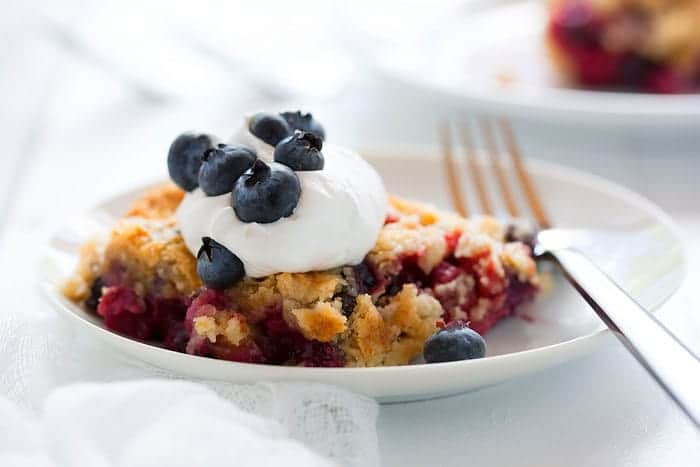 The final result in this dessert is a fantastic warm blend of different fruits melded magically with white cake. When served warm and topped with whipped cream or vanilla ice cream, you really can't go wrong!