A decadent chocolate cake covered in a seriously amazing treat!! You will not be able to stop looking at or snacking on this EASY cake!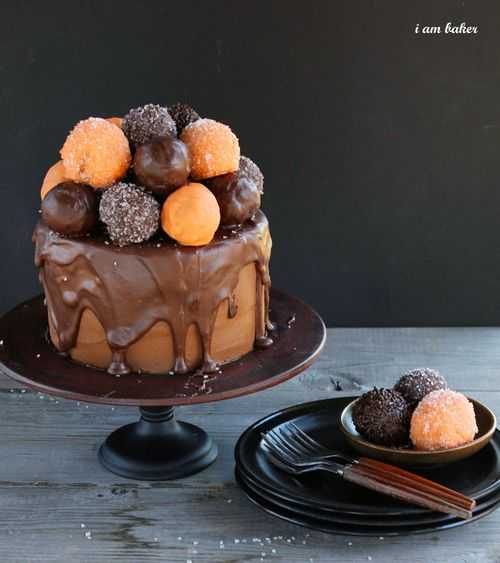 I was testing out an idea for my book, and whipped up this cake.
It's my favorite chocolate cake, covered in milk chocolate ganache with chocolate covered donut balls on top.
Sprinkled with sugar and stuff.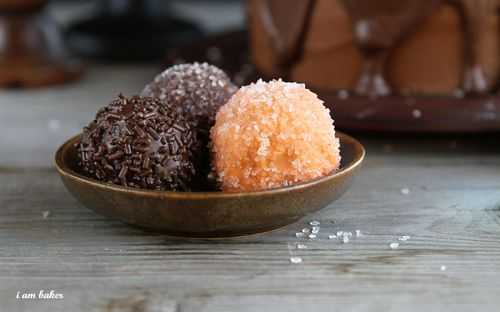 I 'faked' the cake pops on top of the cake because I was too lazy to make another cake just to see how this would look.  The donut balls are a convenient substitution, but as you can see are very lumpy and not as visually appealing as the real thing.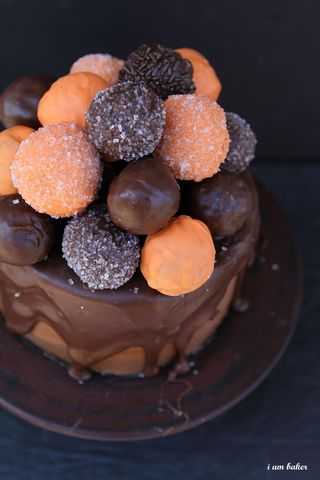 I really enjoyed the flavors.  I mean, it's chocolate cake with chocolate frosting and chocolate-covered devil's food donuts.  Who wouldn't like all the chocolate deliciousness?