I just made this up because I was in a pinch.  And honestly, it was only after I tried to make this frosting from scratch.  It didnt work.  I gave up and bought the pudding.
It's good enough.  Scratch that, it's good.  It really is!  I will shut up about all that now.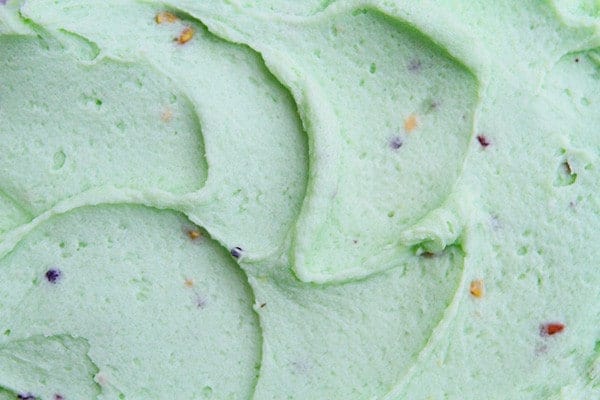 I developed this buttercream (upon googleing I see that others have done this, so I am not claiming any originality here… I simply threw together what I had and tinkered until it was what I wanted) specifically for my Spumoni Cake.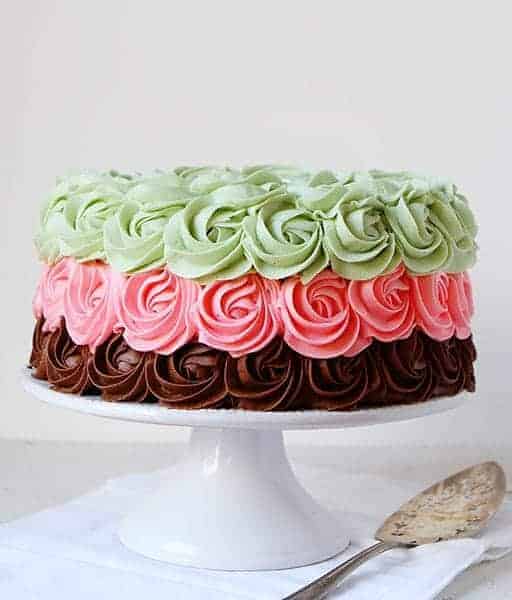 I absolutely adore the pistachio paired here with cherry and chocolate cake, but it is also amazing with plain chocolate cake.
And white cake.
And yellow cake. (really, the butter works beautifully with the slightly salty pistachio)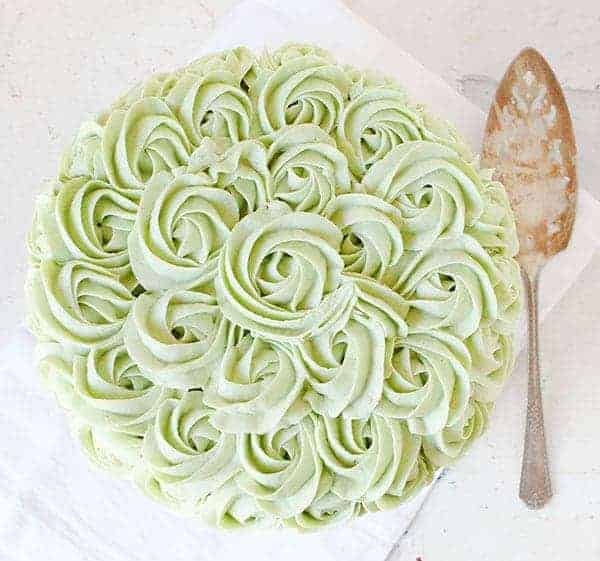 And ALL CAKE.  I want to EAT ALL THE CAKE and PISTACHIO BUTTERCREAM.
I will stop yelling now.  But I still want to eat it all.  And so will you!
Be sure to check out my new book, Surprise-Inside Cakes!