This Pumpkin Pie Cake is perfect for serving a big crowd, or just anyone who really loves pumpkin pie!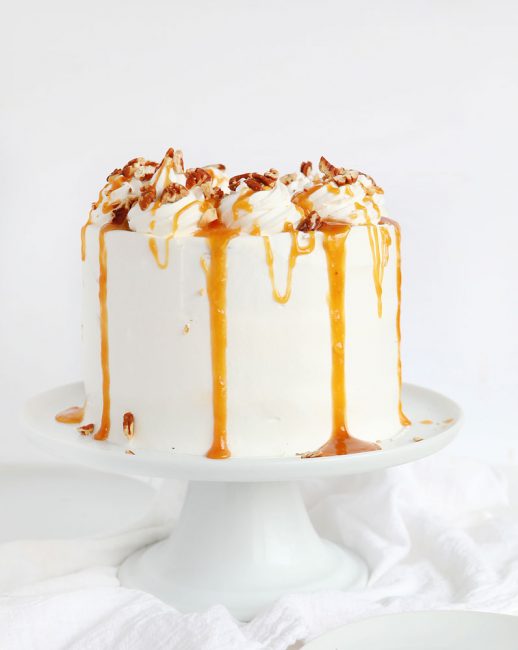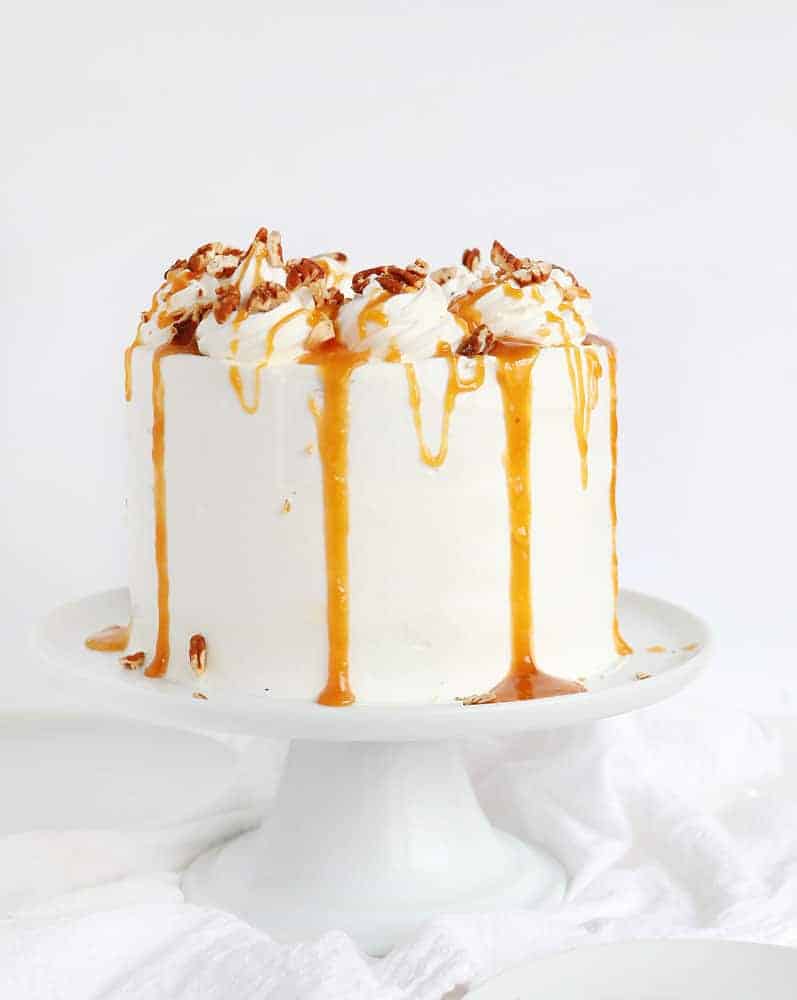 We often try to bring dishes to Grandma's house for Thanksgiving, as making dinner for a big group can be tough for one person! And you know I volunteer to bring dessert. This year I was asked to bring "a few" pumpkin pies. I got a little stressed out thinking about how much I would need to spend in ingredients alone, but then my BFF suggested something brilliant. "Just swing by ALDI!" 👍🏻
Wondering if you have an ALDI near you? Click here for their handy-dandy store locator!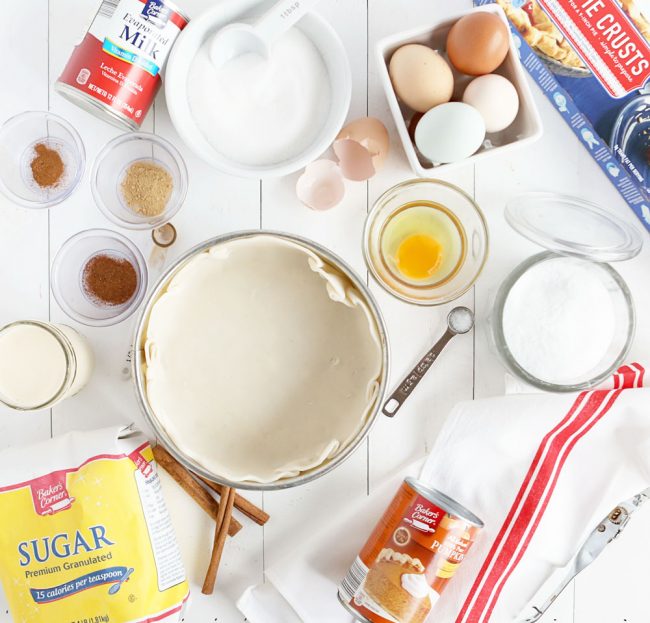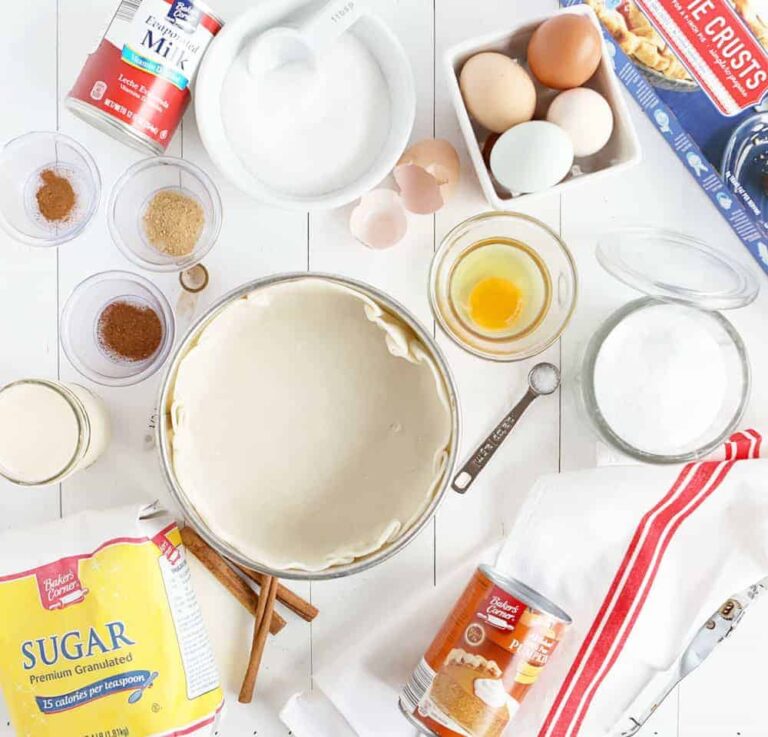 Not only was I able to get all the ingredients I needed to make a giant and spectacular Pumpkin Pie Cake, but I happened to see that pecans were on sale ($3.99 for an 8-ounce bag!!) so I added them to my cake. It really was the perfect finishing touch!
I have to tell you, it is my new favorite way to eat pumpkin pie.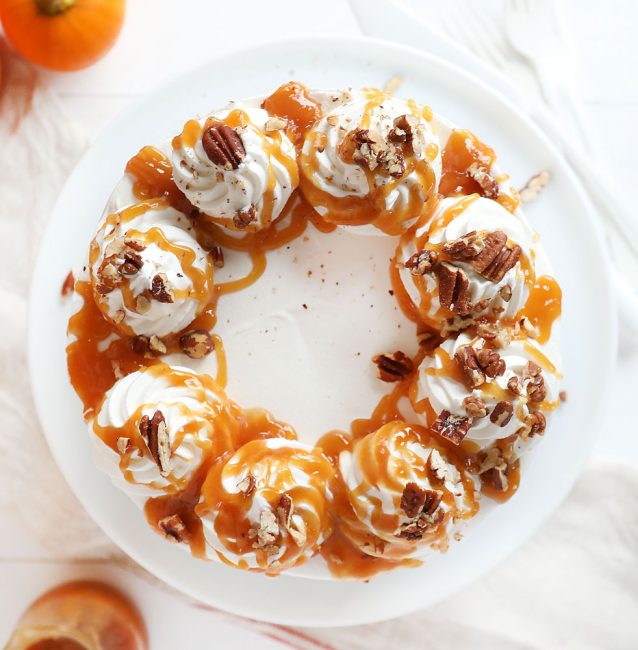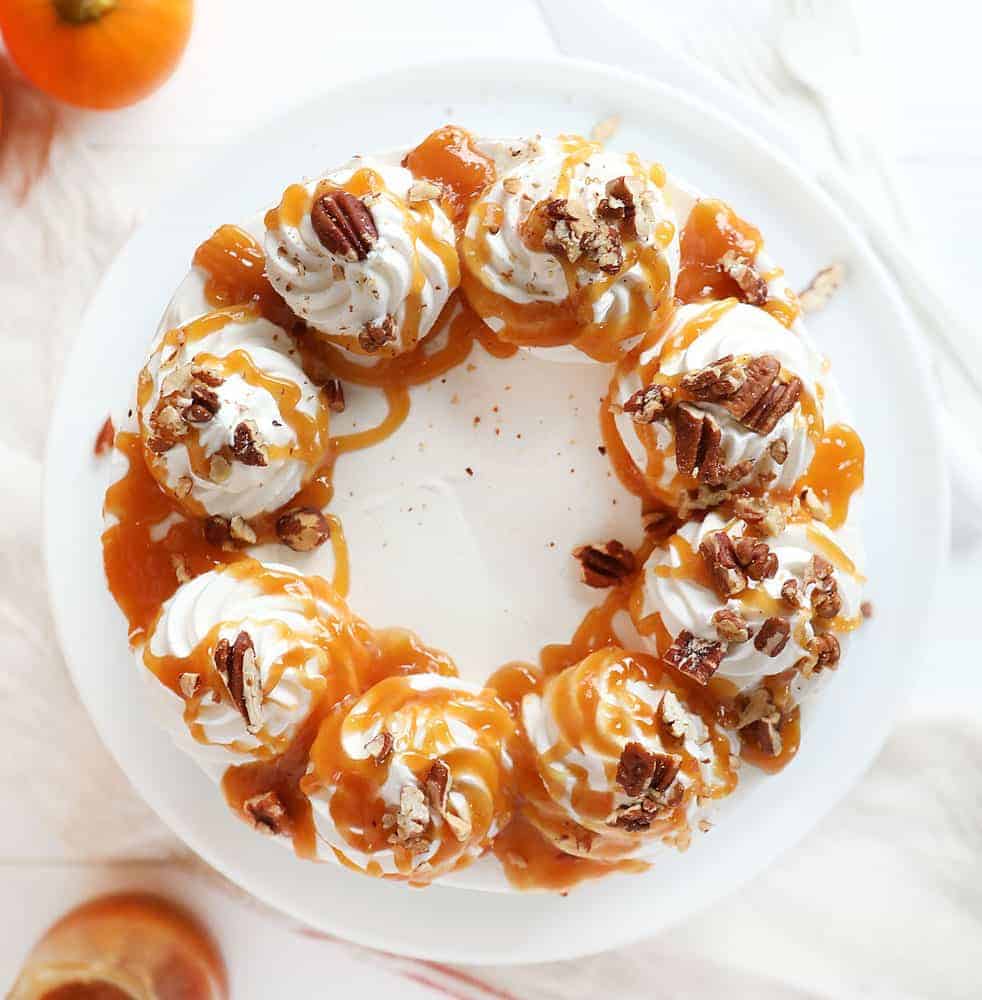 To make this recipe you will need:
pumpkin pie recipe (below)
whipped cream recipe (below)
three 7-inch round springform pans
caramel
Southern Grove chopped pecans
small offset spatula
rotating cake stand
cake stand (or serving platter)
pastry bag with large open star tip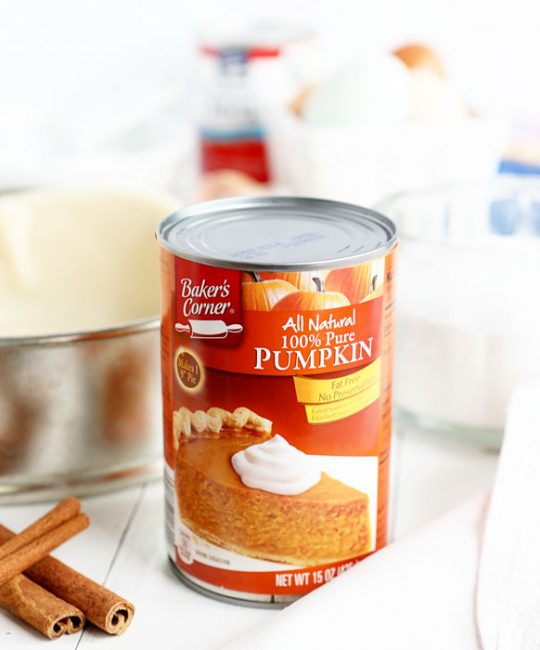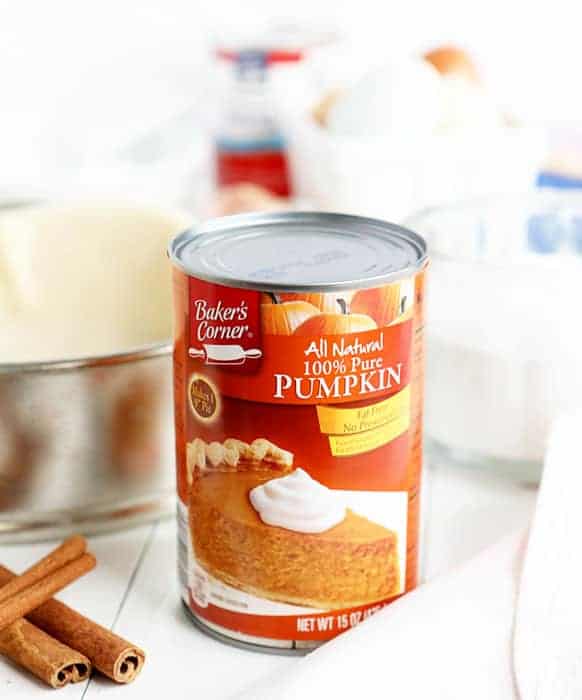 Can I tell you a secret about my recipe? It's the one on the can. It's perfect. Truly! And we all know there is no need to mess with perfection. Except, of course, on how we present that perfection!
Begin by making the pumpkin pies. I have tripled the classic recipe so that we can make our 3 layers of this cake. You should have about 12 cups of pumpkin filling, so be sure to use a big bowl when putting it together! 🙂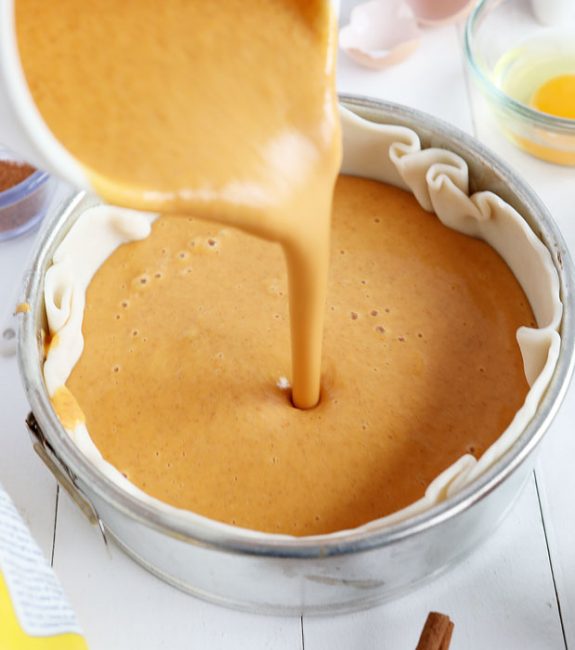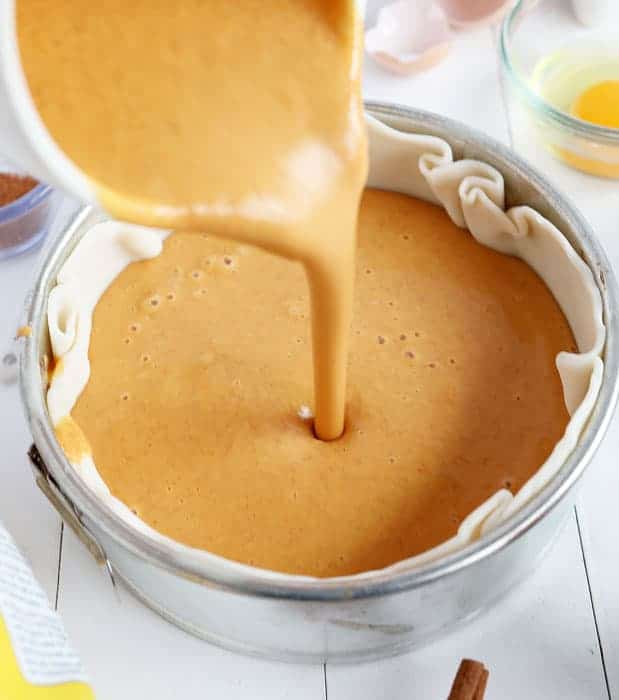 Once you have assembled the filling, simply pour about 4 cups into each prepared pan. To prepare the springform pan I simply sprayed it with non-stick spray then nestled the pie crust into the pan, making sure to press against the bottom and sides. Easy peasy.
Bake pies and let set according to the recipe below.
Prepare whipped topping. I recommend covering the cake with whipped cream before serving.
Place one layer of cake on a cake stand. Then place the cake stand on a rotating cake stand. (The rotating cake stand is not essential, but it makes it easier to smooth out the sides of the cake.) Now set the other 2 layers directly on top. You should now have 3 layers of pie stacked on top of each other.
Spread a generous layer of whipped cream over the top and sides of the pie cake and smooth out with offset spatula.
Place remaining whipped cream in a pastry bag and pipe out big dollops of whipped cream around the outer top edge of cake. Drizzle with caramel sauce and then sprinkle the chopped pecans over top.
Serve immediately. Any remaining cake can be chilled.
Ready for the big reveal???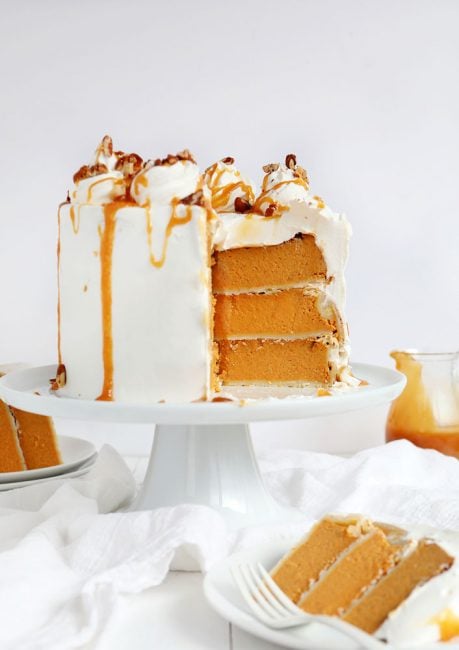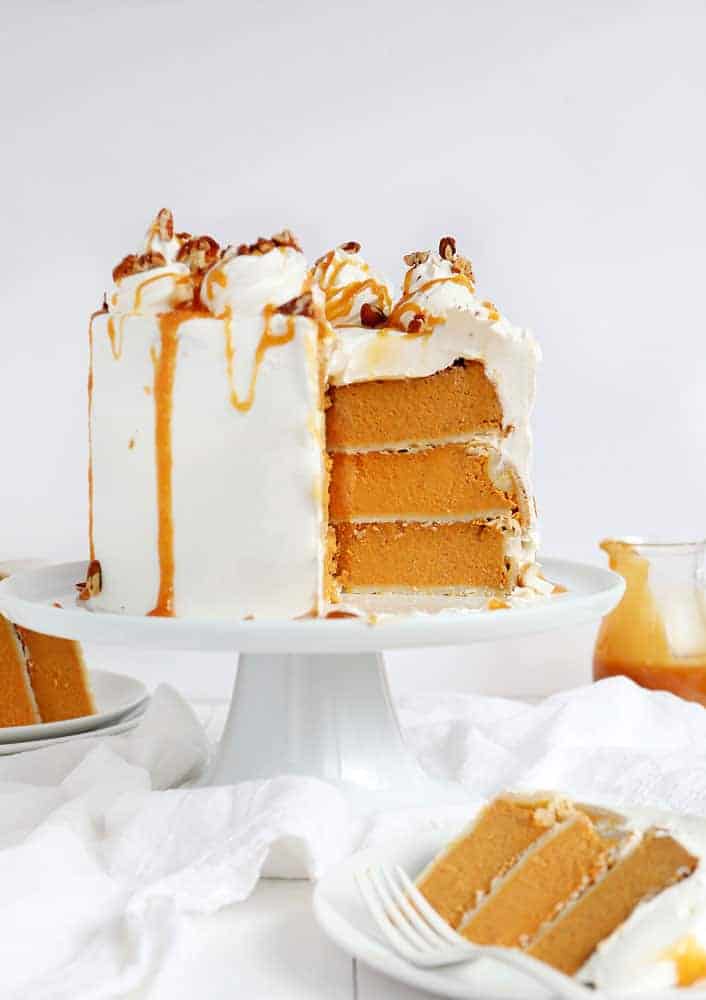 Just look at those layers!!!! Three beautiful layers of delicious homemade pumpkin pie under a beautiful covering of whipped cream. It's a pumpkin pie lover's dream come true!
My only recommendation? Cut those slices thin! lol It's a lot of pie in there. 🙂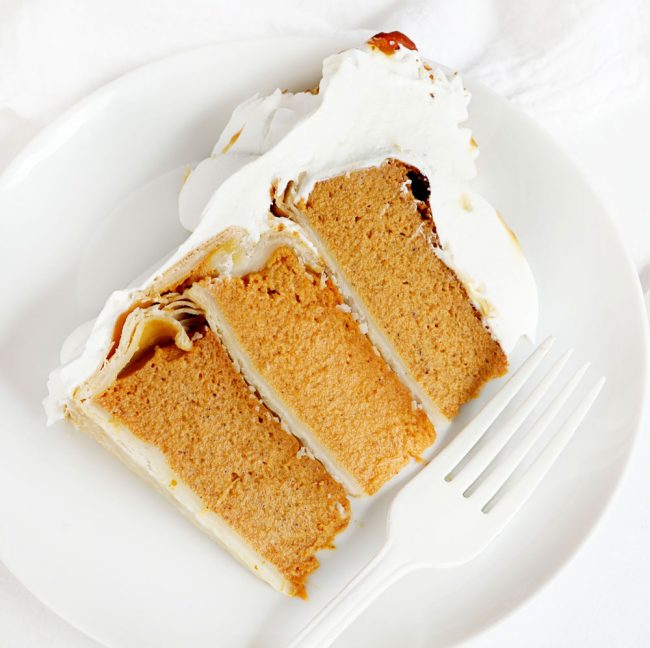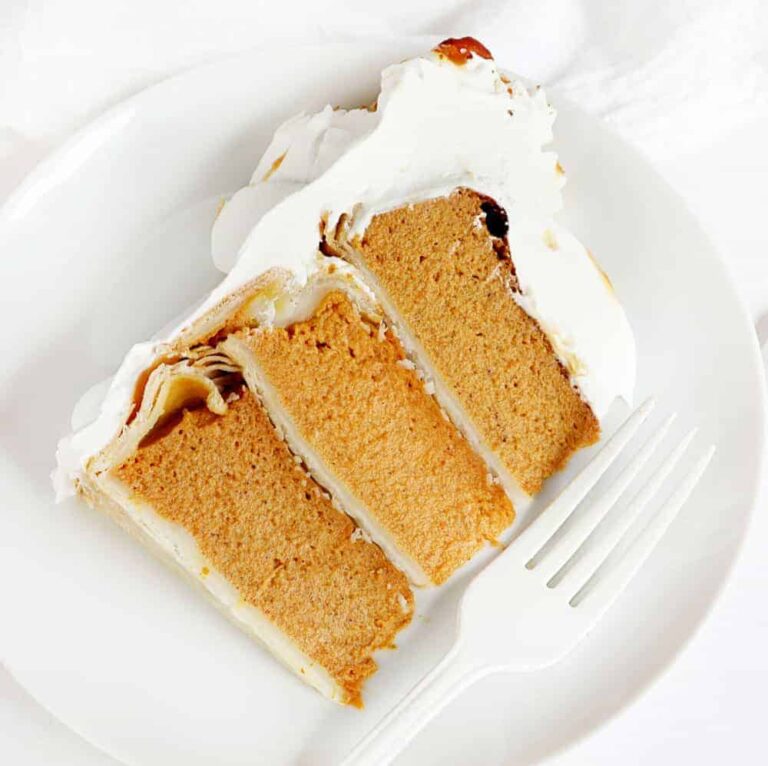 To help bring more food to more people this holiday, ALDI is teaming up with Venmo and Feeding America® to encourage people to add a new tradition of giving to their Friendsgiving celebrations by using the very first, custom-designed Friendsgiving Turkey Hand emoji. Every time the Turkey Hand is shared on Venmo this November, ALDI will donate 10 meals to Feeding America to help people in need, up to one million meals. to one million meals!
This post was created in partnership with ALDI. You can find them on Facebook, Twitter, Instagram, and YouTube.