This "cake" was a fusion of two things I love.  My original Rose Cake design and Pumpkin Pie.  Let me be more specific… pumpkin pie smothered in whipped cream.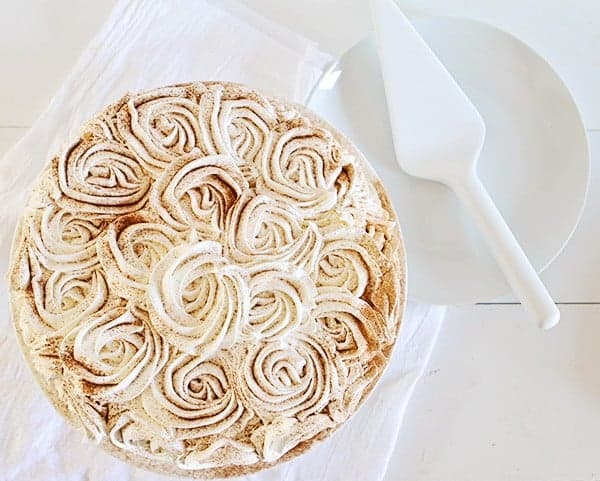 I have to tell you, the Buttercream Rosette Cake is near and dear to my heart.  Its by far the most popular cake I have ever done.  Imagine my surprise seeing it in world famous bakeries or on a Pillsbury commercial or even in a book by the woman who made the Royal Wedding Cake!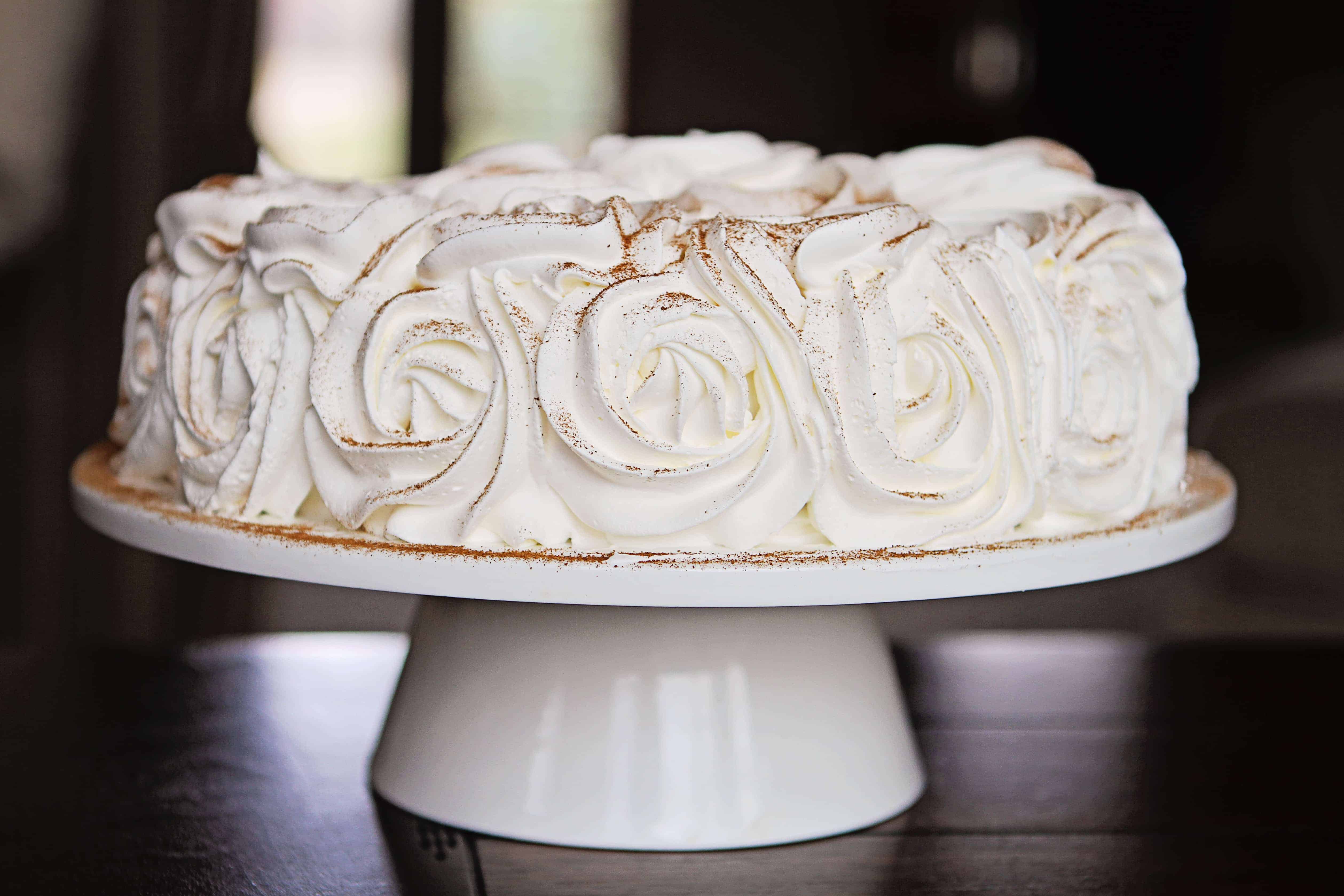 I just love how simple it is and how transitional it is.  It can be for man, woman or child.  It can be pink or brown or white.  It can be one tier or twelve.  It can be anything, just as long as you can imagine!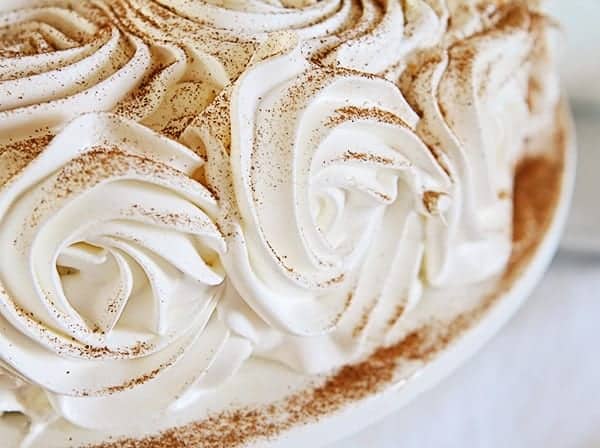 In all seriousness, I want you to know that I share all my cakes with the intention that you would be inspired.  I hope that you will make them.
I would hope that you would present them to your loved ones and say, "I did that."   I want you to know what its like to create beautiful and delicious things and to have people in awe of your talent!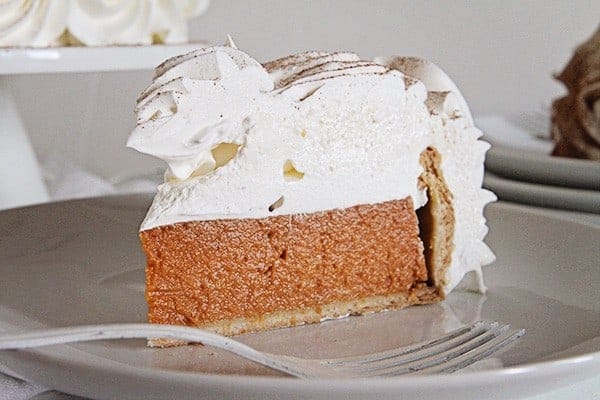 This cake is no exception.  Its not a cake… its a pie!  A Pumpkin Pie covered in whipped cream Rosettes.
And super easy to do.
I got a 30 oz can of Pumpkin Pie Mix. (follow the directions on the can for baking) and a pre-made pie crust.  I spread the pie crust into a 6in round springform pan.  Then prepared the pumpkin pie mix according to directions, then poured it into the uncooked pie crust.  Baked according to directions.  Let it cool and place in the fridge for one day. (For no reason other than I am insanely busy and couldn't get to it in the same day)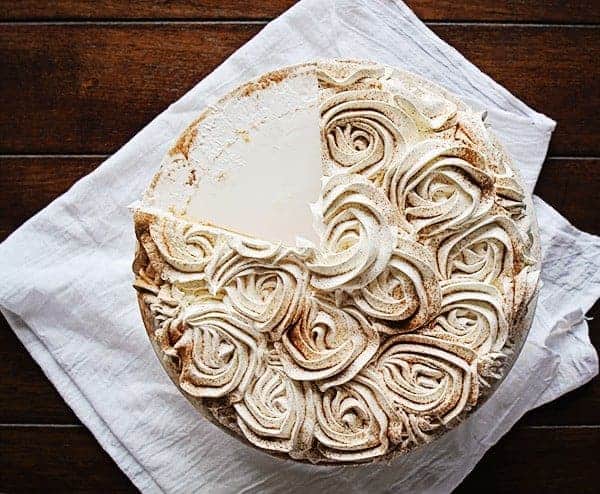 When ready to make the Rose Cake:
Fill up a piping bag with a 1M or 2D tip and then the whipped cream. (I used Cool Whip)  Pipe out roses following my written tutorial for buttercream rosettes or watch my video tutorial on How to Make a Buttercream Rose Cake in Less Than Four Minutes!.
I sprinkled cinnamon (about 1 teaspoon) over the top, then chilled until ready to serve.
I have to tell you, this is the PERFECT way to dress up a pumpkin pie!
You can buy a store bought pie, remove it from the pan, then fill in around the bottom with whipped cream.  Then get to piping!  Pipe roses all over!  You now have a beautiful, easy, delicious and unique way to serve pumpkin pie!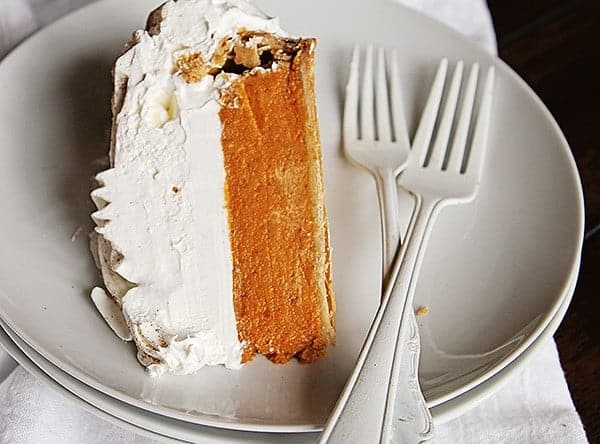 I just hope that you all enjoy an equal whipped cream to pie ratio like I do.
And I hope that you are inspired to jazz up your pumpkin pie this year, and I just know you will be the hit of your Thanksgiving celebration!