Today is my sweet little girls birthday. She is going to be four! And so far, she is the only girl among three boys. So yeah… a little princess to say the least.
Every year I let Audrey pick out what kind of cake she wants.
This is the cake she wanted last year.
And this is the cake she wanted the year before. (Ok, ok. So I may have made that choice on my own. She was only turning two.)
This year she chose a ruffle cake. But then specified that it had to be a rainbow cake. But then told me it had to be chocolate.
So needless to day, I had no idea how I was going to make a rainbow cake made of chocolate.
Which left… the exterior! Except, I had never seen a Rainbow Ruffle cake before, so I had to kinda make it up as I went along.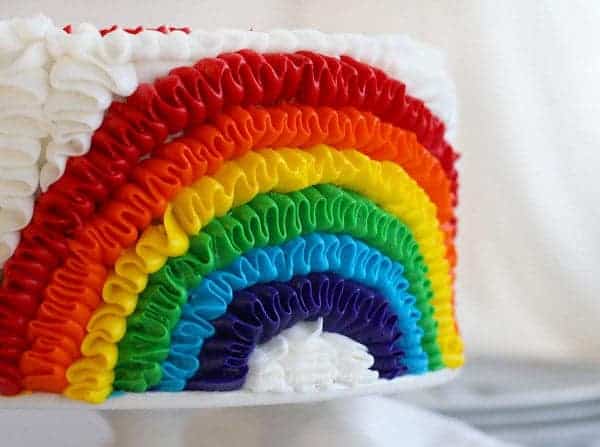 Getting those sweet little ruffles around a curve was easier said than done, but hopefully Audrey will love the final effect, so I am happy she challenged me!
Two of my favorite recipes were on hand for this cake.
The Best Chocolate Cake (I have been relying on my favorite brand for Vanilla lately, McCormick! I can really taste the difference when I use imitation brands. Only the best for the ones I love!)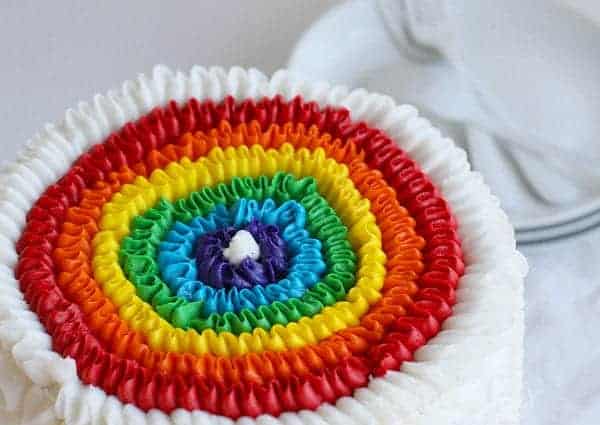 The top was my oldest sons idea… he insisted I make a rainbow in circles around the top of the cake. Now, you know how much I love white, and leaving it white is exactly what I planned on doing. But seeing his face light up at his "bright" idea, I couldnt bear to say no.
Thanks to Kristen from Dine & Dish for sharing one of her birthday traditions… this is what Audrey will wake up to this morning!
And just in case you want a full tutorial for how to make your own Ruffle Cake, just head on over here and I'll show you!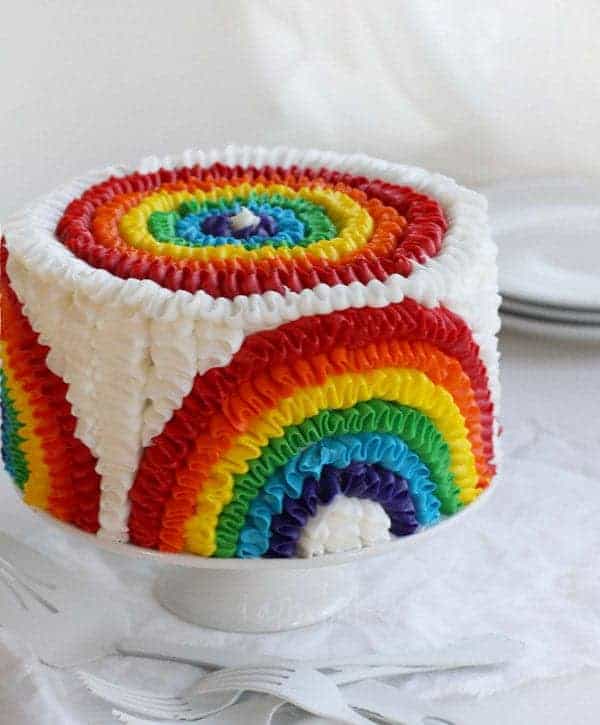 The kids all approve. Which is the most important approval there is.
Well, except Audrey! She will get to see it later tonight when we celebrate… but I have a sneaking suspicion she will be happy.
I do have at least one more post before Christmas… in which I might be returning to the red/green. Or not!! Cant wait to share with you! 🙂