The other week I had the great honor of attending BlogHer Food '14 in Miami, Florida.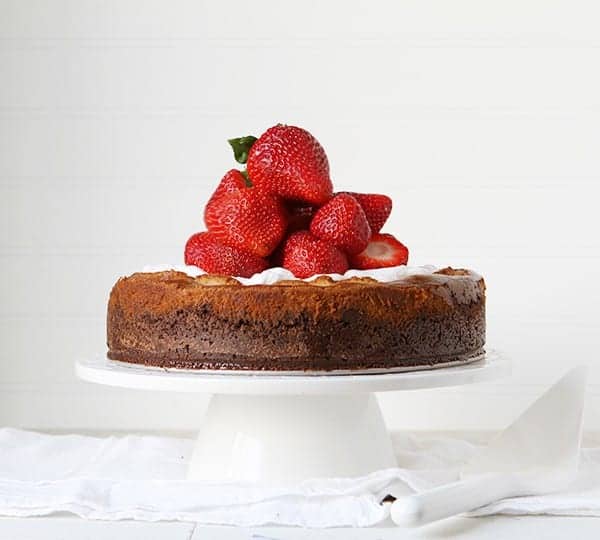 I have to tell you, I had so much fun.  While I had mentally chalked it up to a 'work' trip, in the end more time was spent smiling and laughing than working.  While there I was inspired to breathe some new life into my blog and add some posts that readers have requested.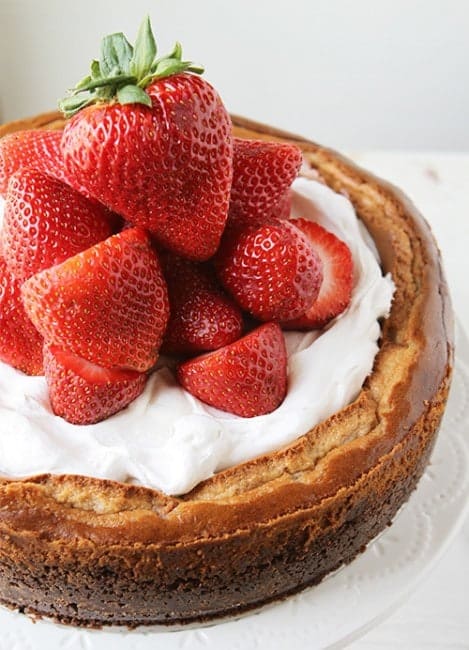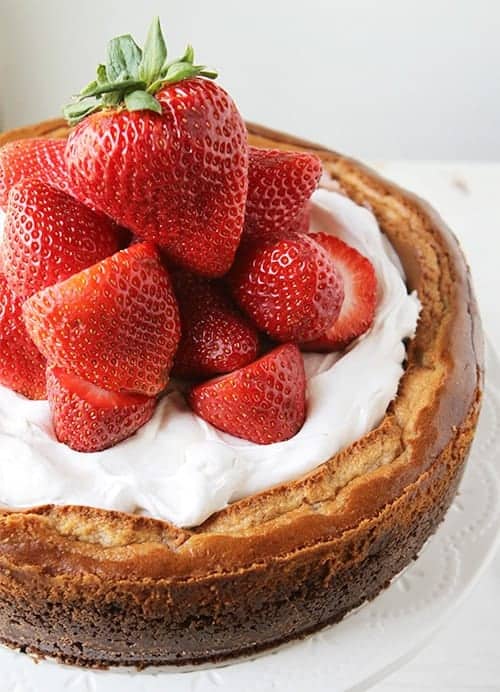 I recently posted a No-Bake Strawberry Cheesecake that we love to make, but many of you asked for a version that used real strawberries.  This is my first attempt at creating the perfect "real" strawberry cheesecake.
You'll notice I said "first-attempt,"  because this is a cheesecake I want to bake again.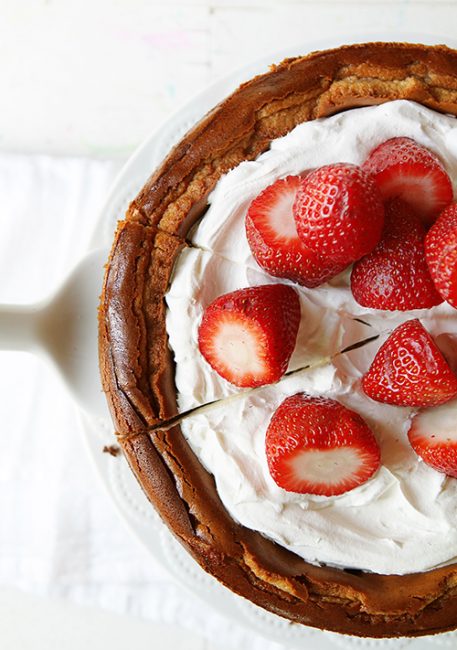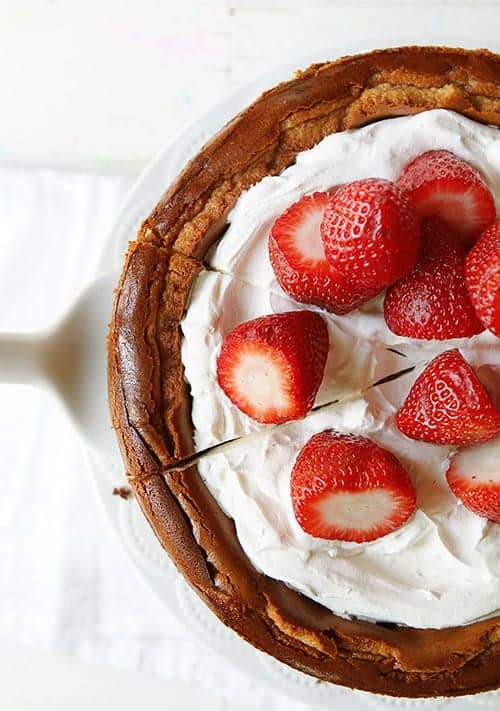 And honestly, anything smothered in whipped cream and fresh strawberries and chocolate sauce… wait, did I mention the chocolate sauce yet?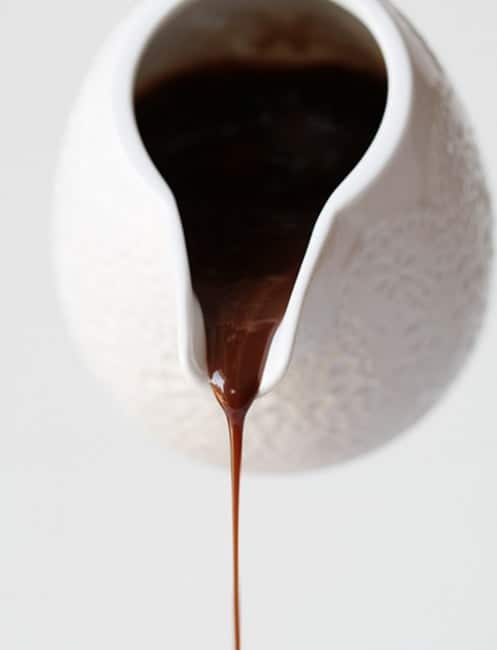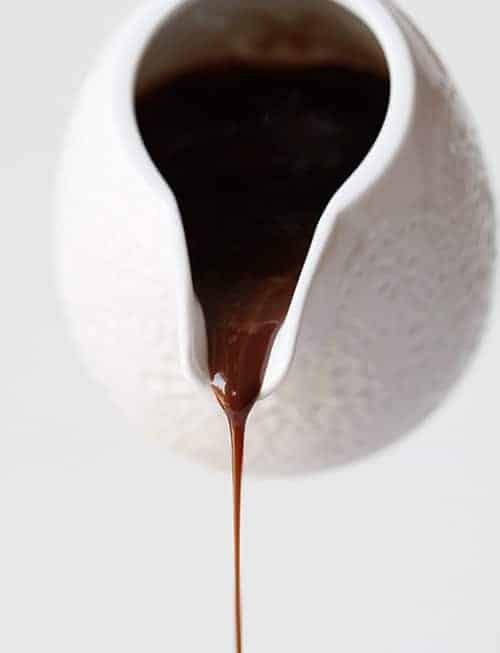 I used this chocolate ganache recipe to add a rich layer of luscious silky chocolatey charm to the cheesecake. Oh, and I also used a chocolate cookie crust in place of the graham cracker crust!
(That I just purchased at the grocery store: I used 2 6-ounce packages and added 4 tablespoons of melted butter.  Then pressed into the bottom of a prepared 9-inch round springform pan.)
The recipe is barely adapted from Epicurious.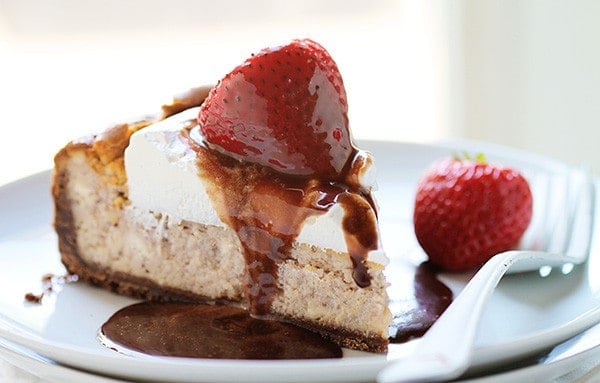 With all my adaptations, I inadvertently made the chocolate crust and topping the star of the show.  And while that is normally not a problem, when one goes to the trouble of making a real strawberry cheesecake, one wouldn't want to distract from the strawberry flavor! Luckily the fresh strawberries in it and top were still distinguishable. And Yummy.
Next time, I think I will try this recipe with a graham cracker crust and some strawberry extract (think of it like vanilla… it will simply enhance).
A big thank you to everyone who made BlogHer Food a success!  I was honored to be a keynote speaker and look forward to what next year offers!