No-Bake Strawberry Cheesecake is the perfect dessert for anyone with a cheesecake craving!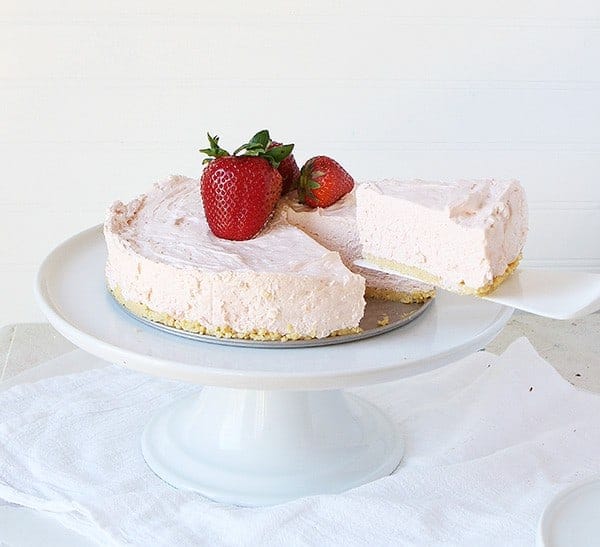 As summer meanders its way into our lives, I am having a glorious time thinking of all the wonderfully refreshing and easy desserts I can make.  Sometimes baking in the summer is just not something I look forward too, so still being able to enjoy a fabulous dessert without turning on my oven is such a treat!
This sweet little cheesecake could not be easier!  With only four ingredients and then a delectable vanilla crust, you really can't go wrong.
For my crust, I used vanilla cookies (like Vanilla Oreo's or Nilla Wafers) that were finely ground.  In total, there was about 3/4 cup of the crumbs, to which I added 2 tablespoons of melted butter.
Then press into the bottom of a prepared 7-inch springform pan!  Easy peasy.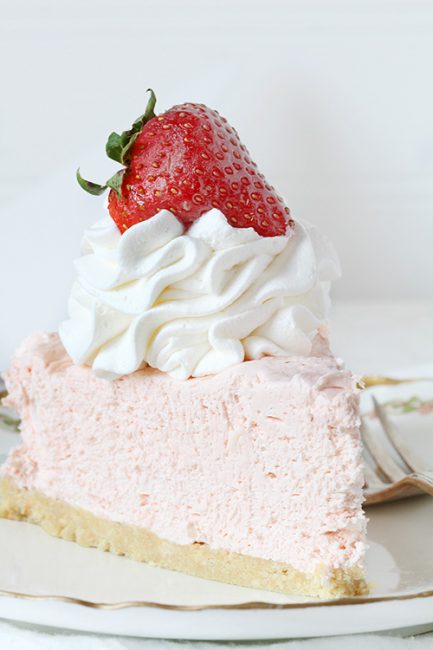 The recipe is from McCormick and shared with permission.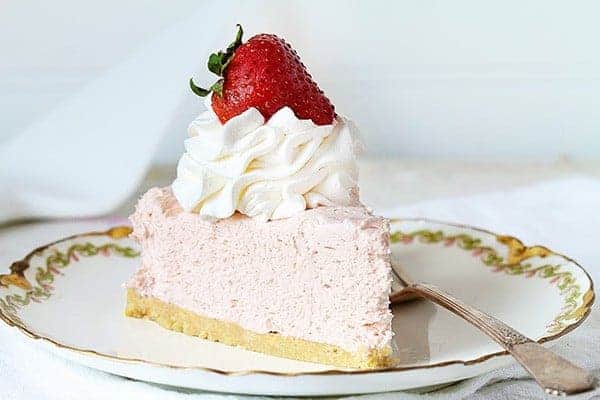 The McCormick Strawberry Extract is actually tinted a sweet dusty rose color, so not only will your pie taste like sweet strawberry, but it will look like it too!
Now, if only to figure out how to bake a two-layer chocolate cake without an oven.
It was an absolute delight to create this No Bake Strawberry Cheesecake with McCormick. Thank you so, so much for supporting the brands that support this blog. I only work with the best, and am thankful that McCormick is willing to partner with me! <3