Have you noticed I am doing a week of No-Bake desserts?  It's so gloriously warm/hot/cold here that I have not wanted to turn on my oven.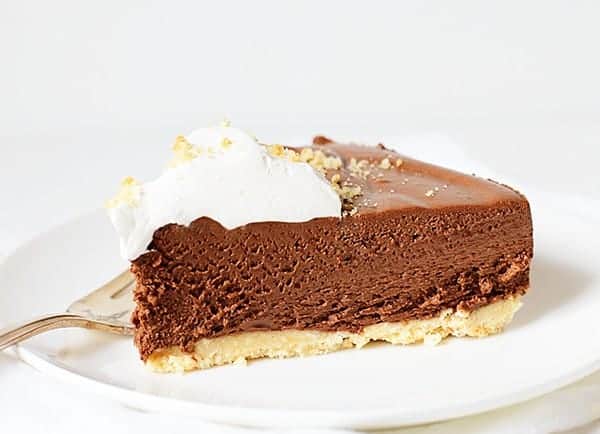 (Cold only at night, it was 57 the other night!  But other than that I am LOVING the weather.)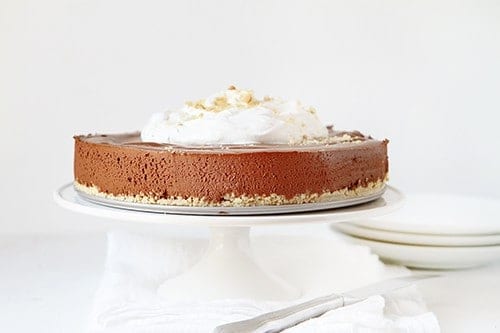 Now I know this is a chocolate pie, but I promise there is no oven involved.
It's all glorious chocolate.   With a fabulous shortbread crust and smooth homemade whipped cream of course.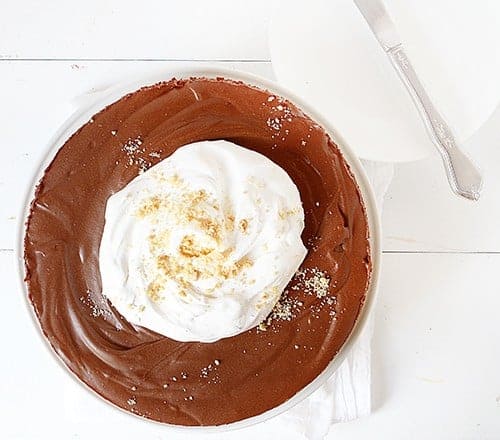 My husband said it was "too rich" and "too chocolately" and I was all, "Who are you?  We don't say such things in this house!"
And he was all, "Are there any Strawberry Shortcake Cups left?"
And I said, "Shame on you!  This is CHOCOLATE!"
And he looked at me in disbelief. "I don't LIKE chocolate."
I cried, "I feel like I don't even KNOW YOU!"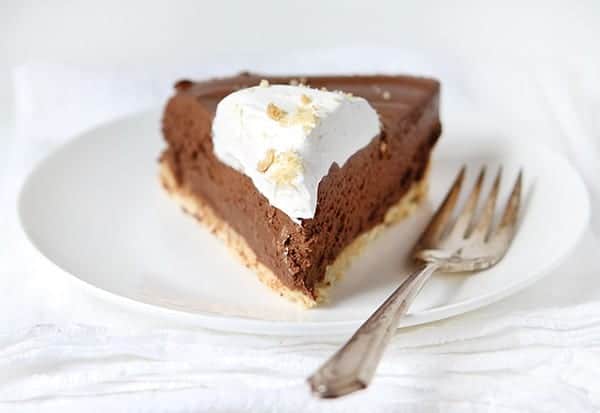 And with that a part of me died.
But then I realized that there is more for me so WOO HOO!
Game on.
Slightly adapted from allrecipes.com
If you want to make your shortbread crust from scratch you can use this shortbread cookie crust recipe, and I do recommend using Walkers.  There is just no comparison in rich buttery flavor.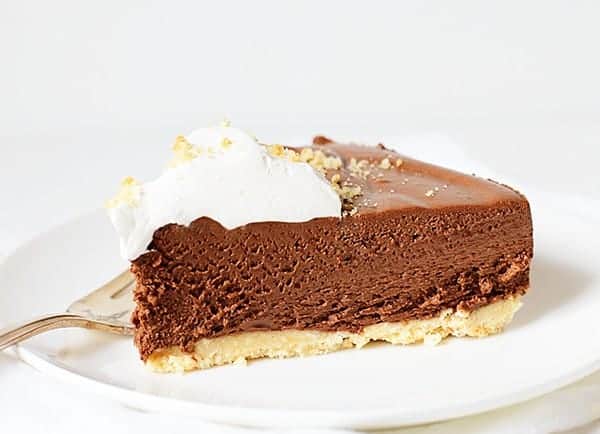 Did I mention that I got this whole pie to myself?  And it was still gone in 2 days.  **shame spiral**
Check out my other No-Bake desserts!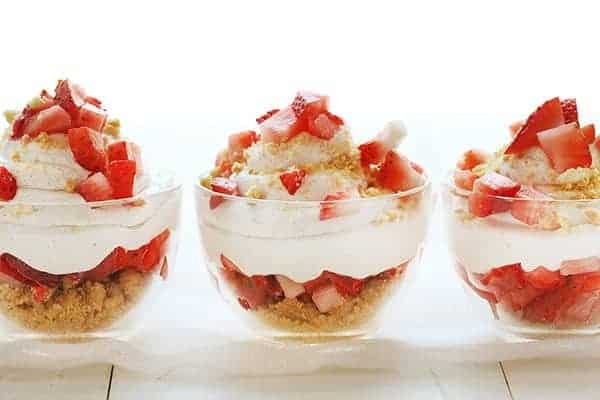 Strawberry Shortcake Mousse Cups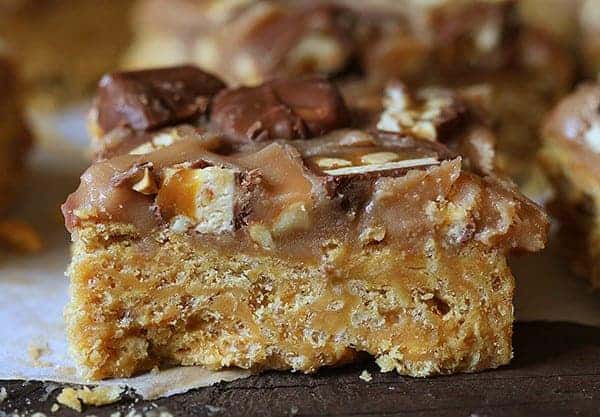 Snickers Special-K Bars (these are now illegal in 48 states)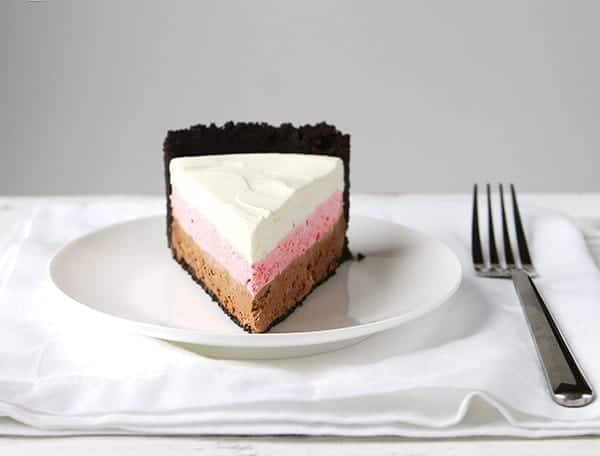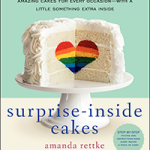 And my new book, Surprise-Inside Cakes!