This Snack Cake is perfect for cravings… when you want to whip up a quick and delicious treat just for you and your loved ones to share. This Snack Cake with Caramel Frosting is as easy as it is satisfying!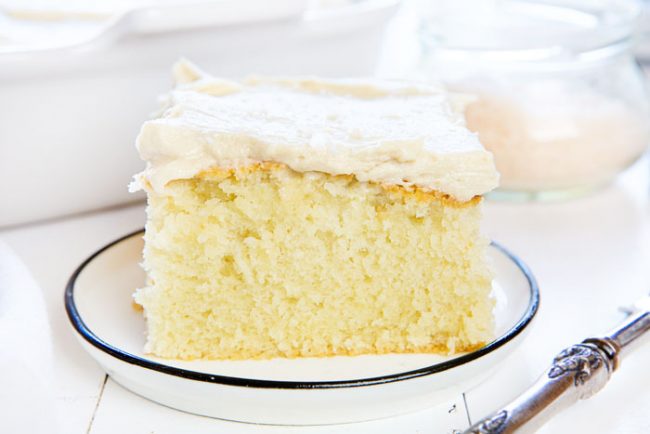 This recipe is inspired by my White Snack Cake. I happened to be shopping at ALDI when inspiration hit… and I have to tell you, being at ALDI is a great place to get inspired! I made my way to the baking section and found everything I would need to make this yellow snack cake a reality.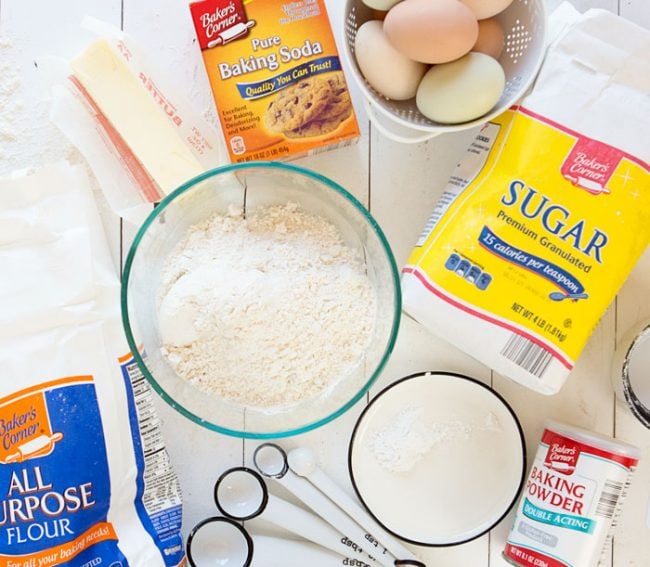 So what does this cake taste like? It's a delicate yellow cake with a dense crumb. The Salted Caramel frosting is made with brown sugar which adds a nice contrast in flavor to the yellow cake. One of the best things about this cake is the ingredients… they are simple. But when you use the best quality ingredients, like Baker's Corner, you can create something magical!