Sourdough Brownies are classic chocolate brownies with an added sourdough starter to give them a little extra tang in every bite. Plus, it's a perfect way to use that excess sourdough starter you have! If you love brownies, be sure to try my Mocha Brownies.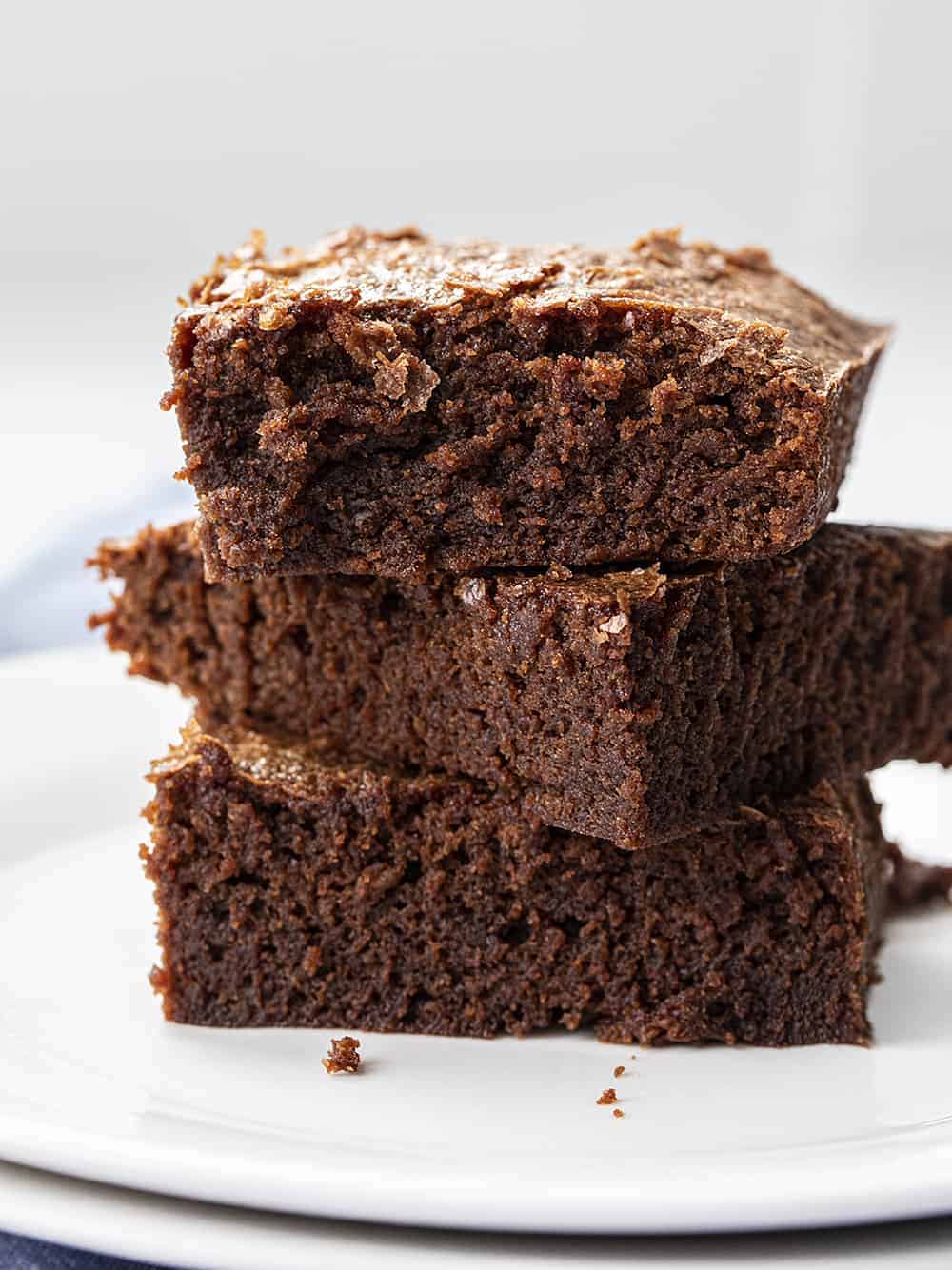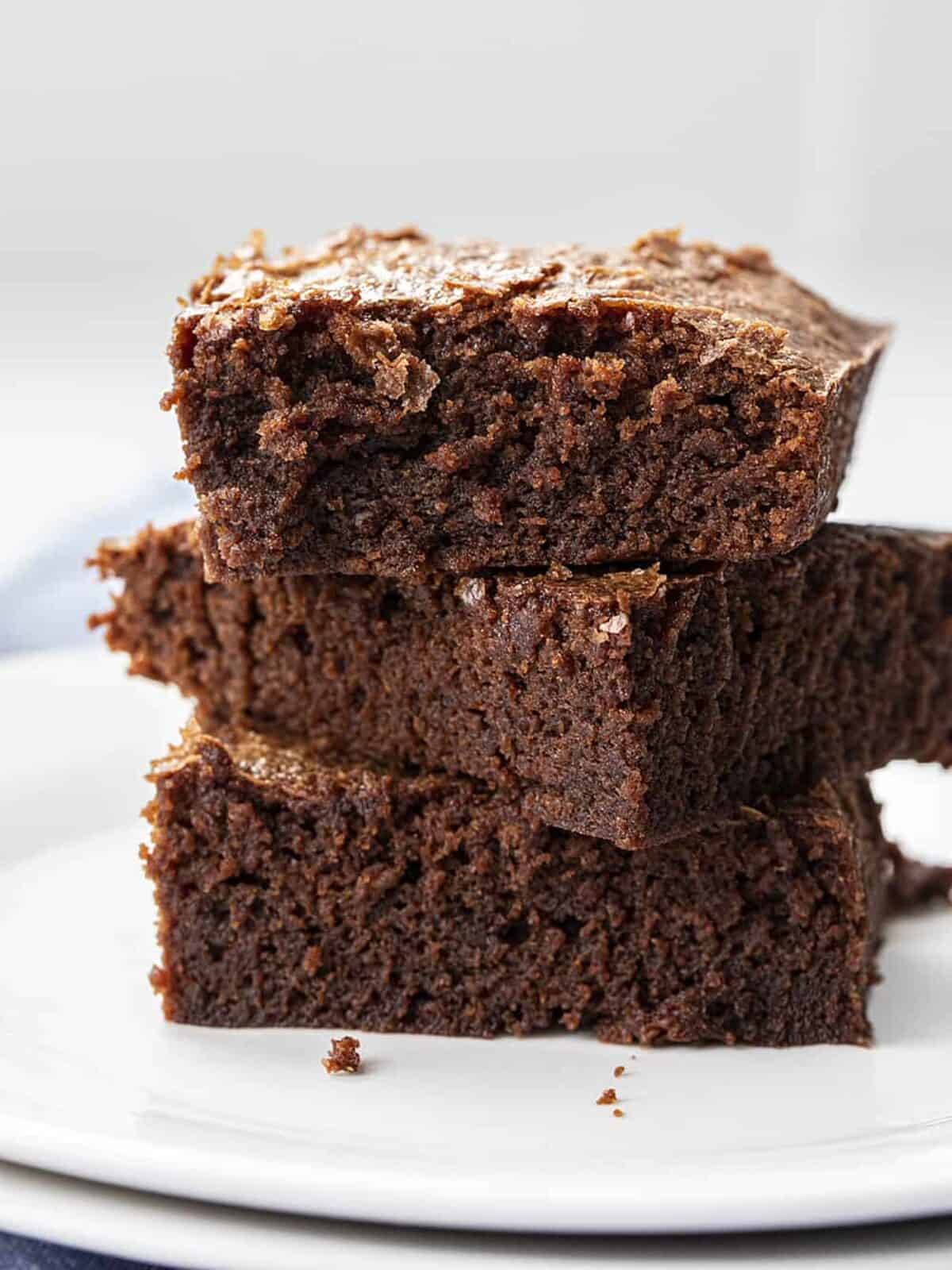 Easy Sourdough Brownies
I have made my share of brownies as you may all know😊. But, I couldn't help but add another recipe to the mix after finally figuring out a sourdough starter that works for me. You may think that the two are not related. Brownies and sourdough starter??? Well, I am here to tell you they are! In fact, there are quite a few recipes that you could add a sourdough starter to for a boost in flavor.
And, now that I realize how much extra starter you get when making your own (I wanted it for my Simple Sourdough Bread recipe), I didn't want it to go to waste! Lo and behold…Easy Sourdough Brownies!
Easy Sourdough Brownies Recipe
As I mentioned, this would be a perfect recipe to use that extra sourdough starter. Or, just use the starter you have ready to go in the refrigerator. Either way, I think you will like the added flavor that it gives to the brownies.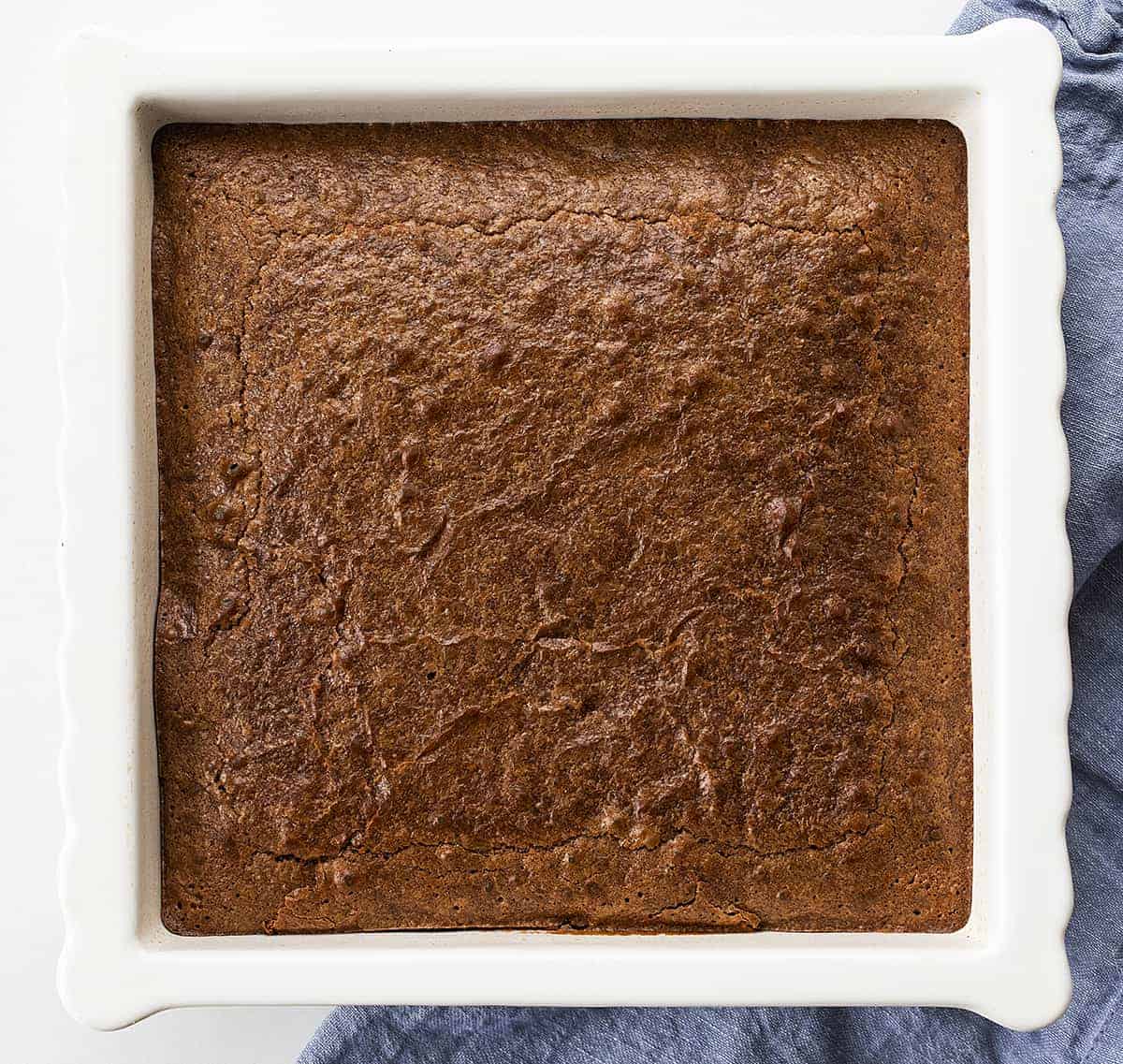 How to Make Easy Sourdough Brownies
Once you have some extra sourdough starter, you can easily make these moist and delicious brownies. It's simply a matter of combining all the ingredients, baking, and enjoying! To get started, preheat the oven to 350°F and use a nonstick spray (or parchment paper) to prepare a 9×9-inch baking pan.
Chop the chocolate into small pieces and place them into a bowl.
Add in pieces of unsalted butter with the chocolate.
Microwave the chocolate and butter for one minute, and stir, and heat them up for another 30 seconds. Stir until melted and the butter is completely incorporated.
Add the sugar to the chocolate and butter mixture, mixing well.
Add the vanilla, eggs, and pinch of salt. Again, stir until everything is incorporated.
Finally, pour in the sourdough starter, mixing it in well with all the other ingredients.
Bake the brownies for 25-28 minutes, or when inserting a toothpick into the brownies, just a few crumbs are on the toothpick when you pull it out.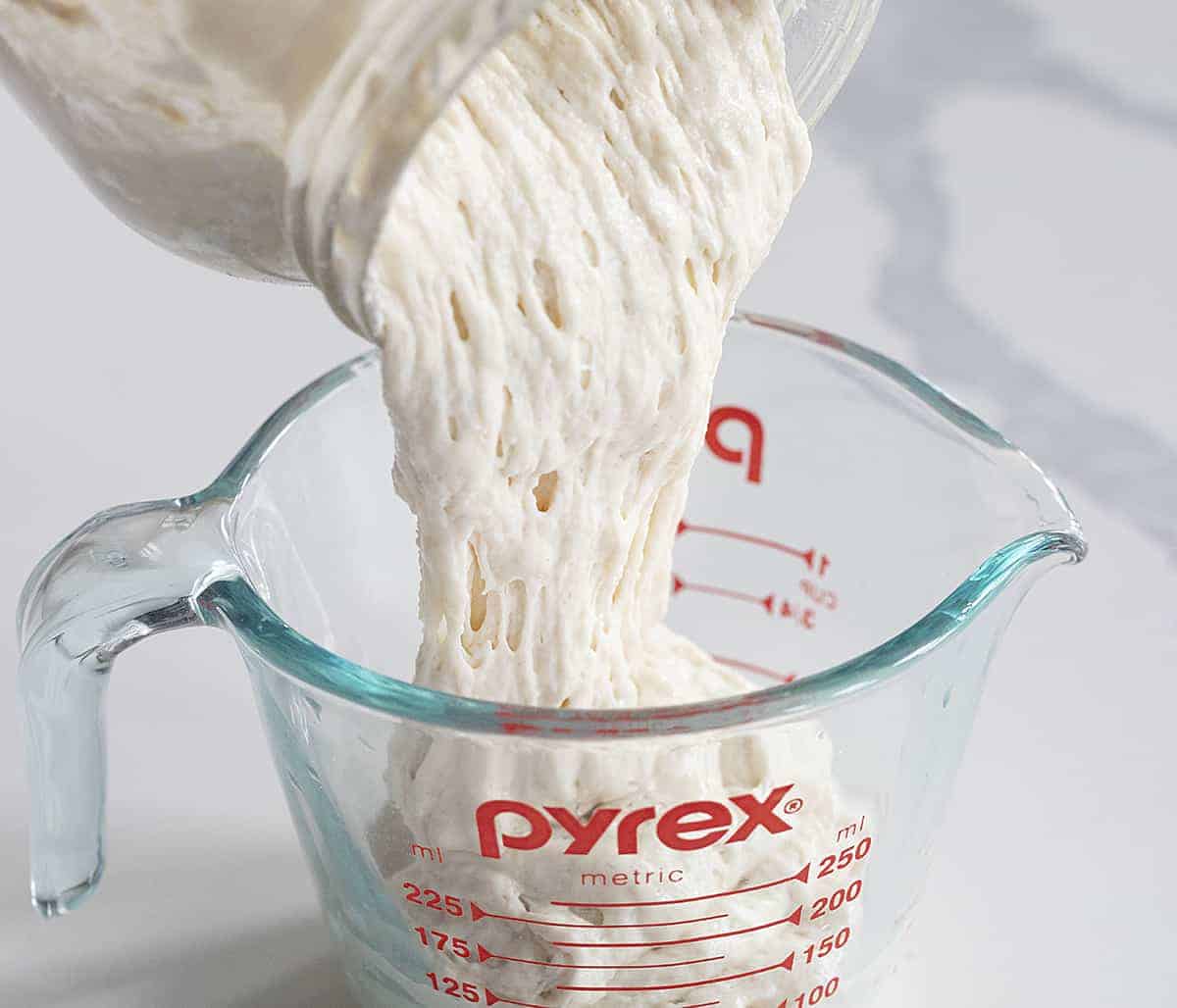 For these brownies, you just need to make it to the day when you begin removing half the starter (around day 3). Then, you can add it to your brownies recipe.
To begin, add 1/2 cup flour and 1/3-1/4 cup water to a jar and stir well. Then, gently cover the jar (do not seal it closed) and let it sit in a warm place (70°F is best) for 24 hours. The best option for a cover is a paper towel and rubber band. Or, just remember to keep the jar lid loosely sealed. Try to keep it in an area of your house that is somewhat warm. Very cool rooms tend to slow the action of a starter. Wait 24 hours before checking the mixture.
Day 2: After 24 hours, check the mixture for bubbles. If you see bubbles, add the flour and the water, mixing it well, and let it sit for the next 24 hours. If you don't see bubbles, do not get discouraged! It sometimes takes a couple of days for the science of it all to work. Just wait another day (or even two) until the first feeding (adding flour and water).
Day 3: After another 24 hours, check for bubbles. If you do see bubbles, remove half of the starter, add the 1⁄2 cup flour and 1⁄4-1/3 cup water and stir thoroughly. Let sit 24 hours. Oh, and don't get rid of the starter you removed! You can use this for these Easy Sourdough Brownies! And, now that you have been successful in feeding the starter, don't stop now!
On days 4, 5, 6 you can feed it 2 times a day with the flour and water. Continue this routine until the starter is consistently bubbling and doubling in size within 8 hours of each feeding.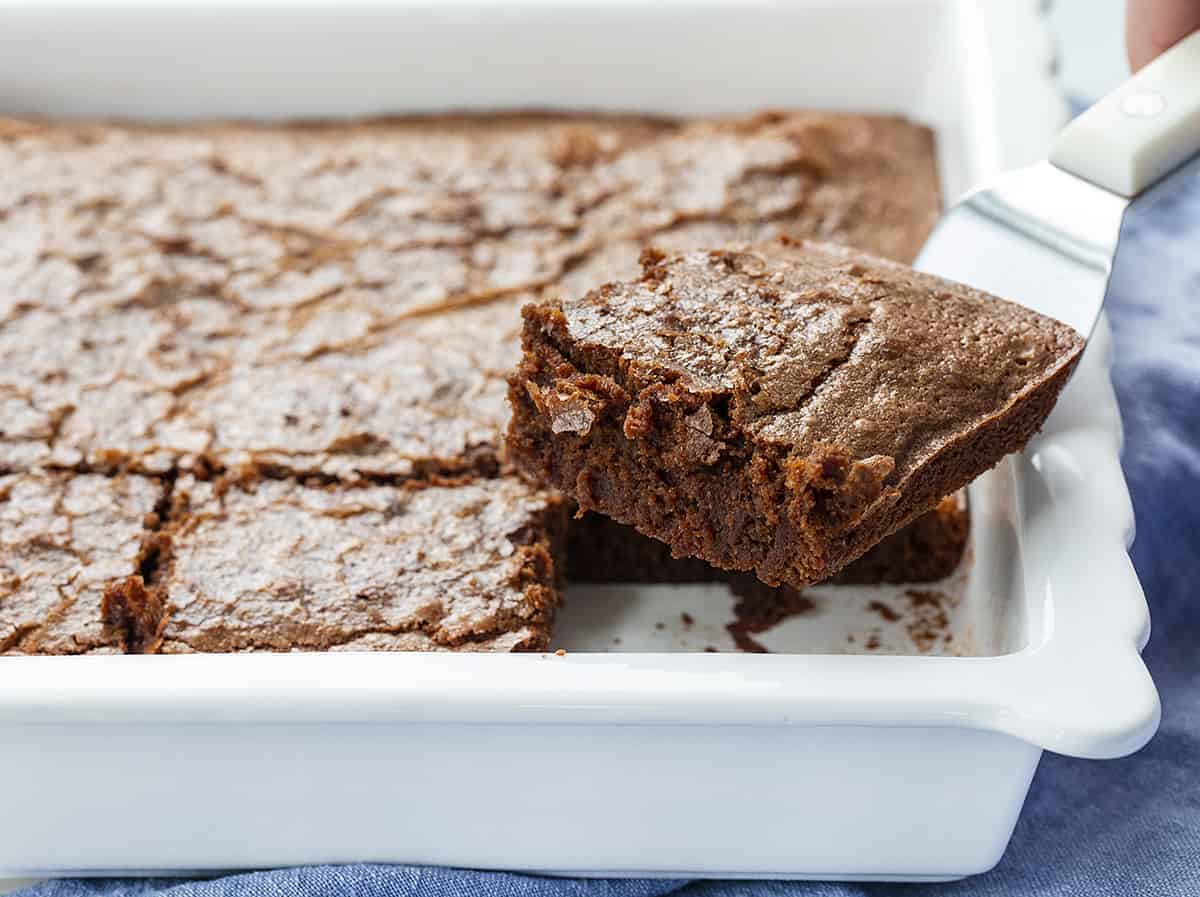 How to Store Easy Sourdough Brownies
Brownies should be stored in an air-tight container. They will last 1-2 days at room temperature. They may last a day or two longer if you store them in the refrigerator. In both cases, keep them in that air-tight container. If you want to freeze the brownies, do not cut them. Simply wrap the cooled brownies in plastic wrap. Then, wrap them up again in aluminum foil. Store them in the freezer for up to 3 months.
PRO TIP: If you refrigerate these brownies and serve them cold the flavor intensifies!! I almost compared it to a fudge consistency. So good!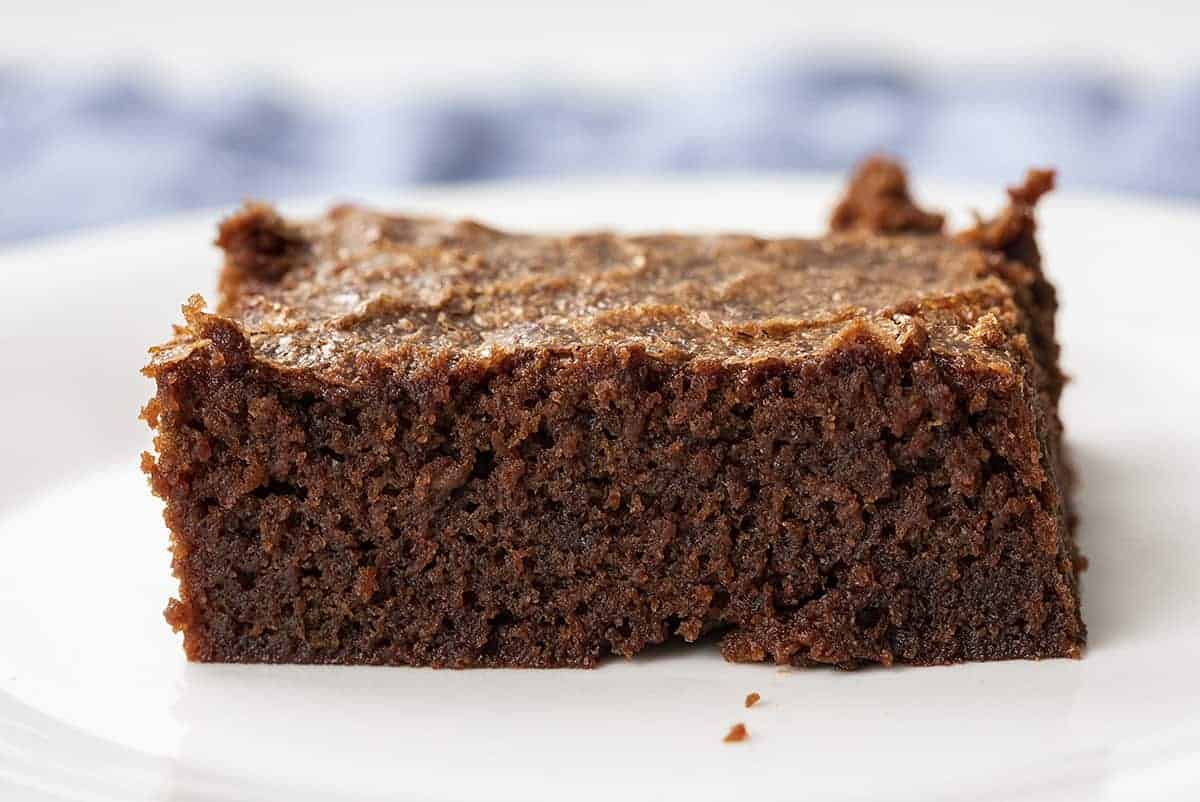 Looking for More Brownie Recipes?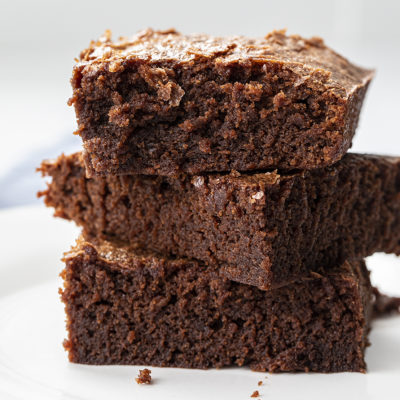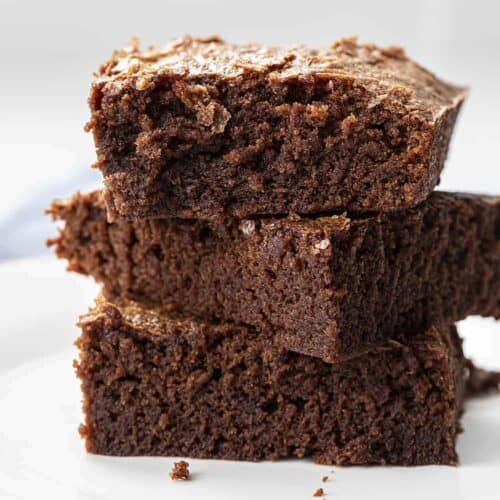 Sourdough Brownies
Sourdough brownies use a sourdough starter to add a little tanginess to every chocolatey bite!
Ingredients
4

ounces

semi-sweet chocolate

1/2

cup

(1 stick or 113g) unsalted butter

1

cup

(200g) granulated sugar

1

teaspoon

vanilla

2

large

eggs,

room temperature

1

pinch

salt

3/4

cup

sourdough starter
Instructions
Preheat oven to 350°F and prepare a 9×9 pan with non-stick spray or parchment paper.

Roughly chop the chocolate and place into a bowl.

Slice the butter into smaller pieces and add to the chocolate. Microwave for 1 minute. Stir well and then microwave for another 30 seconds. Stir again and stir until all pieces are melted and the butter is incorporated.

Add sugar to the chocolate and butter. Stir well.

Add in vanilla, eggs, and pinch of salt. Stir until well incorporated.

Add sourdough starter and stir by hand until smooth.

Pour brownie batter into prepared pan and bake for 25-28 minutes or until an inserted toothpick is removed with a few crumbs but no wet batter. Do not overbake. (Every oven is different so start checking at 22 minutes just in case!)
Did you make this recipe?
Thank you for making my recipe! You took pictures, right? Well go ahead and post them on Instagram! Be sure to mention me @iambaker and use the hashtag #YouAreBaker.