Swedish Apple Pie is a simple and EASY way to make and enjoy an apple pie with apples covered in cinnamon and sugar, topped and baked with a crust topping. You will never know that the pie is 'missing' the bottom pie crust! Folks love this pie! Try Dwight's Caramel Apple Pie for another delicious apple pie recipe.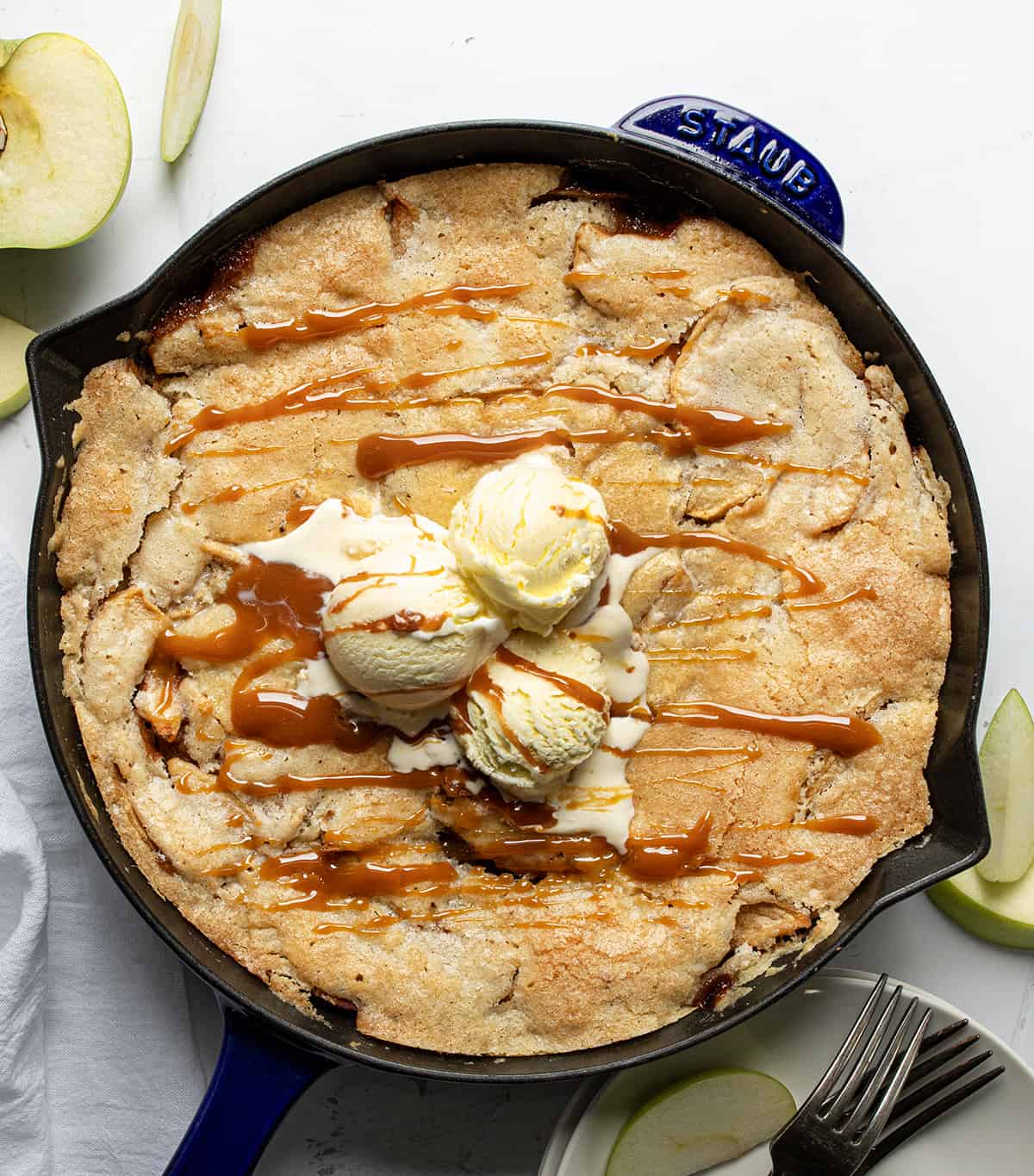 What Is A Swedish Apple Pie?
A Swedish Apple Pie is one of the easiest pies you will ever make. Yes, this is a pie, but there is not a pie crust you have to make. The crust mixture is added to the top of the apples that have been sprinkled with cinnamon and sugar. Top it with some vanilla ice cream or homemade whipped topping for a delicious dessert!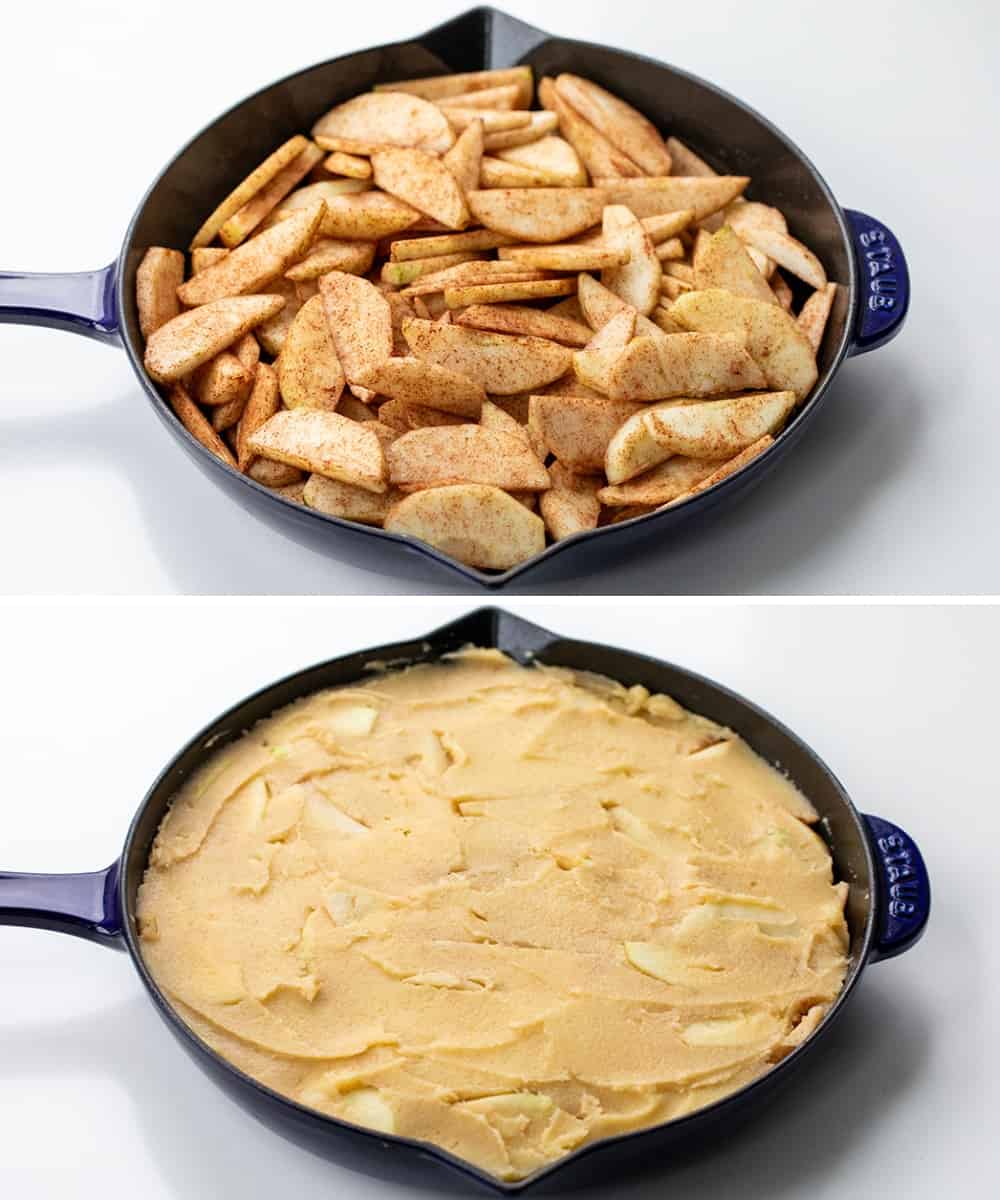 Ingredients & Substitutions
There are two main parts to this recipe–the apple mixture and the topping.
Apples: I used Granny Smith apples for the recipe because they remain firm when baking. They won't turn to mush and they tend to retain their shape when baked. A few other options you could try would be Honeycrisp apples, Braeburn, or Pink Lady apples. Or, use a combination of different kinds of apples. It's your choice if you peel the apples or not; I prefer them peeled.
Sugar and Cinnamon: The apples will be coated in sugar and cinnamon. For the most evenly coated apples, you could mix the cinnamon and sugar in a small bowl before sprinkling over the apples.
Topping: For the topping, melt the butter and make sure the egg is at room temperature. Melting the butter makes the topping more of a batter, rather than a pie crust. It also makes the mixture easier to work with.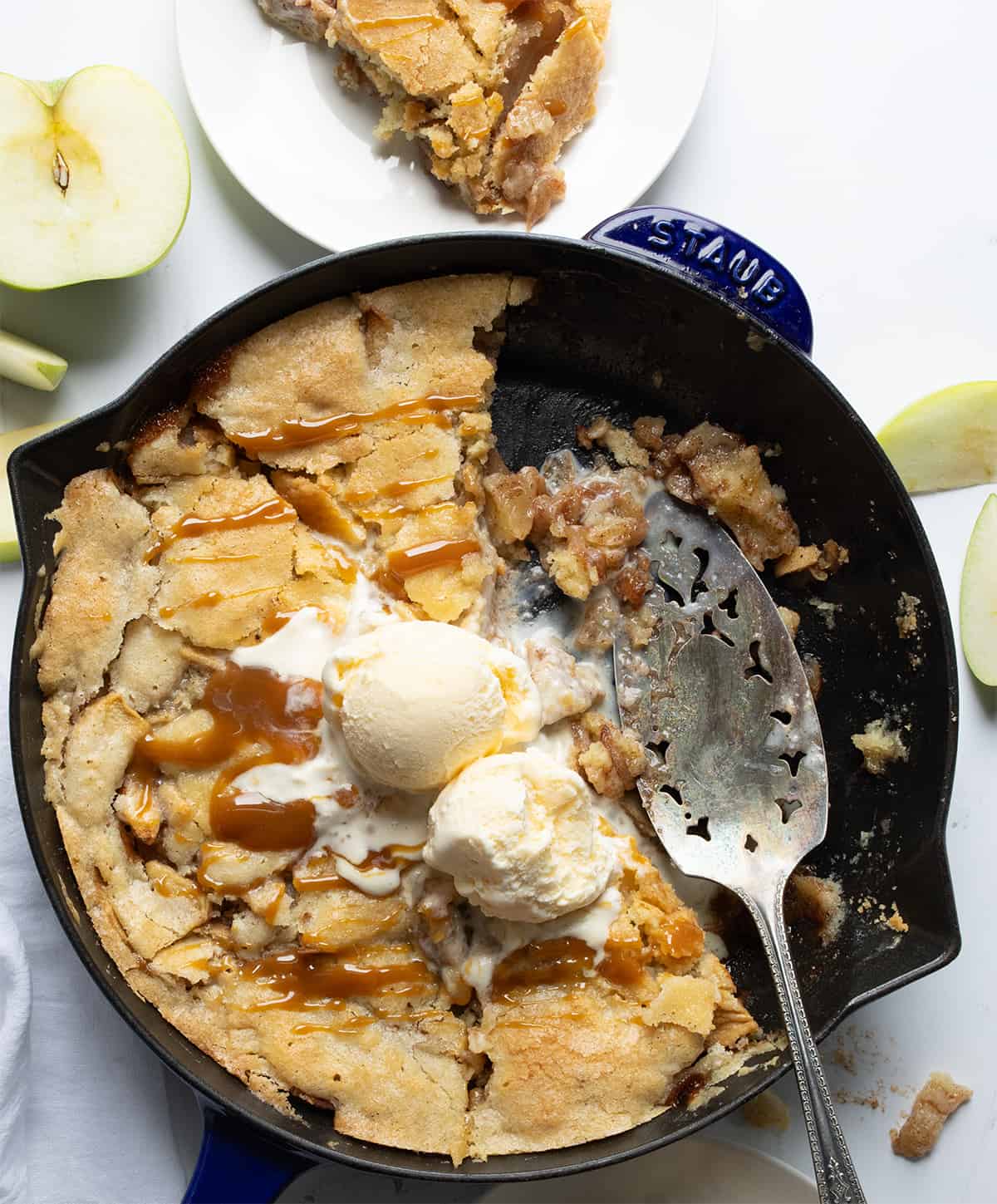 How To Know When The Pie Is Done Baking
There are a few ways you can check this Swedish apple pie for doneness. The crumble topping should be a golden brown color and the filling should be bubbling around the edges of the pie. The apples, when pierced with a fork or toothpick, should be tender. If the apples offer some resistance but are not mushy, it's a good indicator that they have cooked through without turning to complete mush.
Can I Use A Different Pan?
Sure! If you don't have an oven-safe skillet (like a cast iron skillet), you can still make this delicious pie! I would recommend a 9-inch pie plate or a 9-inch square baking dish for the best results. But, watch the pie carefully as baking times may need to be adjusted.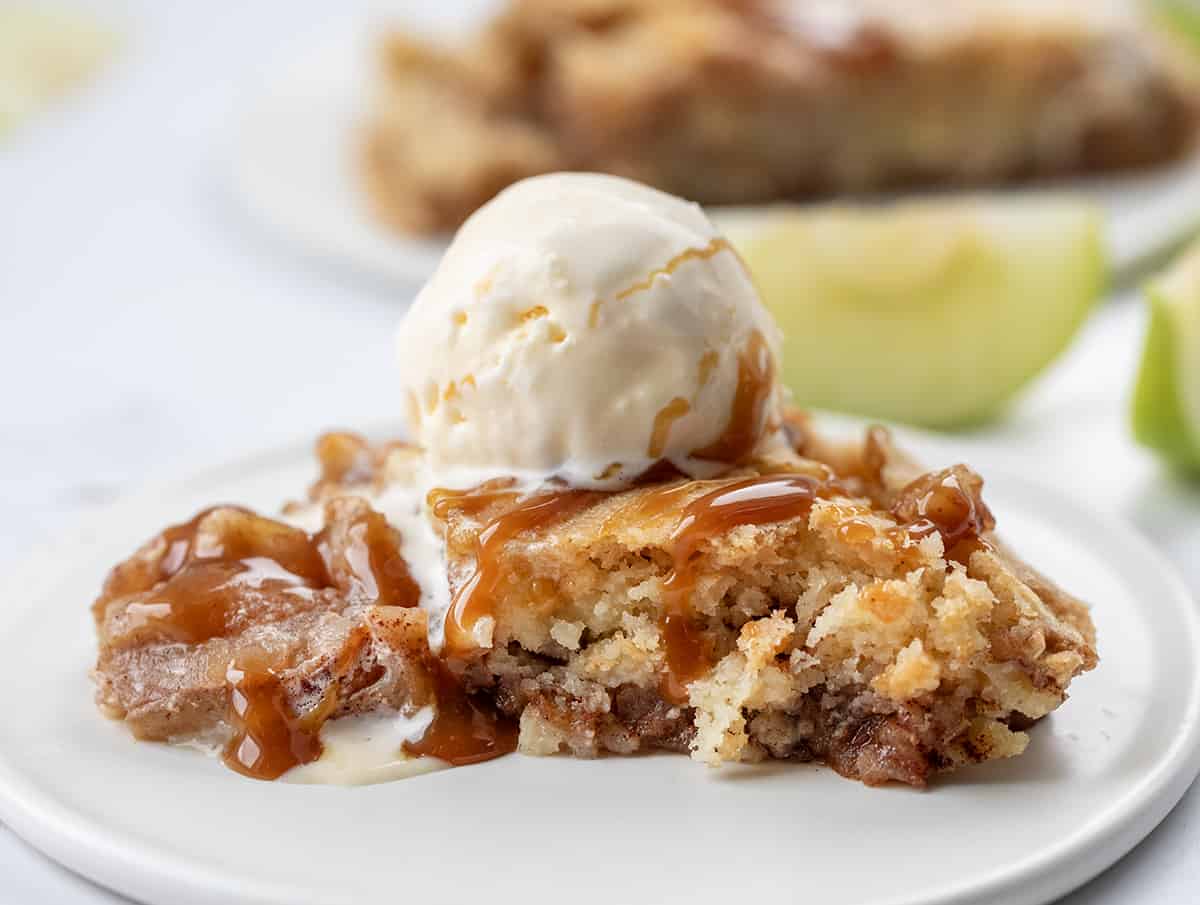 How To Store Swedish Apple Pie
Store the pie at room temperature, covered, for a couple of days. Or, store it in the refrigerator where it will last up to four days. If you want a warm piece of pie, heat up a piece in the microwave or in the oven until heated through.
Can I Freeze Apple Pie?
Yes, you can freeze Swedish Apple Pie. First, let the pie cool completely. Next, wrap the pie tightly in plastic wrap or aluminum foil. You can also place it in a resealable plastic freezer bag. Make sure it's well-sealed to prevent freezer burn and preserve the quality. Label and date the packaging and store the pie in the freezer for up to 2-3 months. When ready to enjoy, let it thaw in the refrigerator for a few hours up to overnight. Once thawed, you can reheat individual slices in the microwave or warm them in the oven at a low temperature until heated through. Keep in mind that freezing may slightly affect the texture of the topping, but the flavor should still be delicious!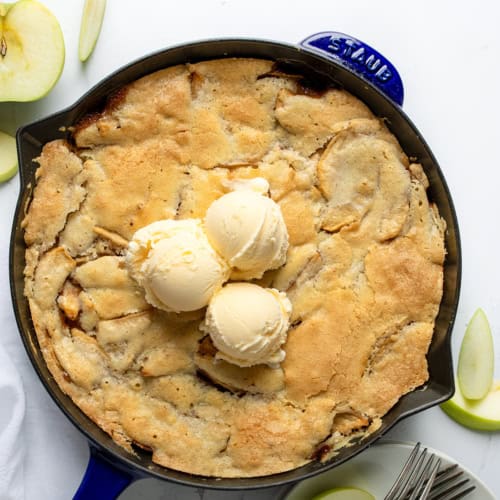 Swedish Apple Pie
Swedish Apple Pie is a simple and easy way to make and enjoy an apple pie with apples covered in cinnamon and sugar, topped and baked with a crust topping.
Ingredients
Apple Mixture
6

medium

Granny Smith apples,

peeled, cored, and sliced to ¼-inch thick

1

tablespoon

granulated sugar

1

tablespoon

cinnamon
Instructions
Preheat oven to 350°F and spray a 9-inch oven-safe skillet with nonstick cooking spray.

In a large bowl combine the sliced apples with the sugar and cinnamon. Toss until apples are coated evenly. Pour into the prepared pie pan.

In a medium bowl, combine melted butter, egg, sugar, and flour. Mix together until creamy.

Evenly spread the mixture over the apples.

Bake for 60-65 minutes, or until the top is golden and the apples are tender.

Let the pie cool on a wire rack before cutting and serving. Can be served warm or cold.
Did you make this recipe?
Thank you for making my recipe! You took pictures, right? Well go ahead and post them on Instagram! Be sure to mention me @iambaker and use the hashtag #YouAreBaker.
This recipe was inspired by grammieangel on TikTok.
What the Test Kitchen had to say about this recipe: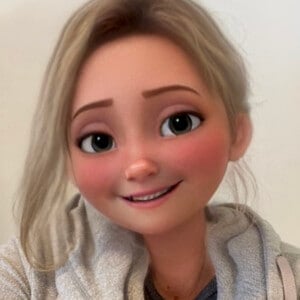 Autumn
This is a crazy easy way to make a delicious apple pie! The crust has the most amazing texture, with a tiny bit of crunch. It is such a nice complement to the perfectly spiced apples. Definitely worth straying from your traditional apple pie recipe!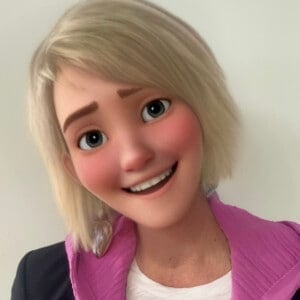 Elizabeth
This was so good! I love the twist (no bottom crust) on this apple pie. And the topping was a crispy, golden-brown layer with a crumbly texture that was perfect! Yum!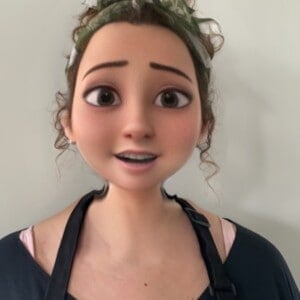 Rachael
This was fantastic! So quick to make! You don't have to roll out any dough and it slices perfectly. I will add this to my pie rotation for sure!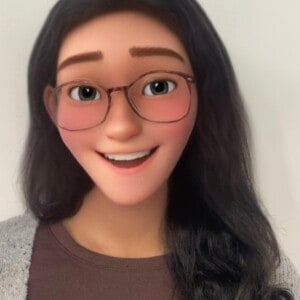 Bella
Oh wow. This is so delicious. The crust is flaky. The apples are perfectly tender! All around, a wonderful recipe.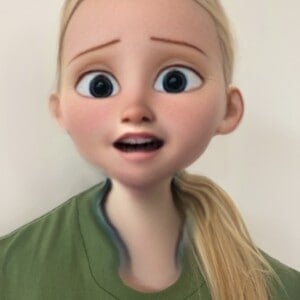 Annabelle
This pie is delicious! The thinly sliced apples get the perfect texture and the flavor is impeccable!