Is there anything better than light, fluffy, rich and flavorful Chocolate Buttercream Frosting? No. The answer is no. This Whipped Chocolate Buttercream is a baker's dream! I love this recipe on my Birthday Cake recipe and even Homemade Brownies!
Whipped Chocolate Buttercream Frosting
I have this recipe on my blog way over here, but it gets lost next to that beautiful marble cake deliciousness, so I decided to make sure this fantastic recipe got its turn in the spotlight. This Chocolate Buttercream is a rich, dark, chocolate version of American Buttercream.
Unsalted vs. Salted Butter
I prefer to use unsalted butter in this recipe as I find unsalted butter to be fresher tasting and a consistent in the water ratio. When you are aiming for perfect consistency, using a consistent product is important. You can use salted butter in a pinch and I would also keep the salt in this recipe the same amount.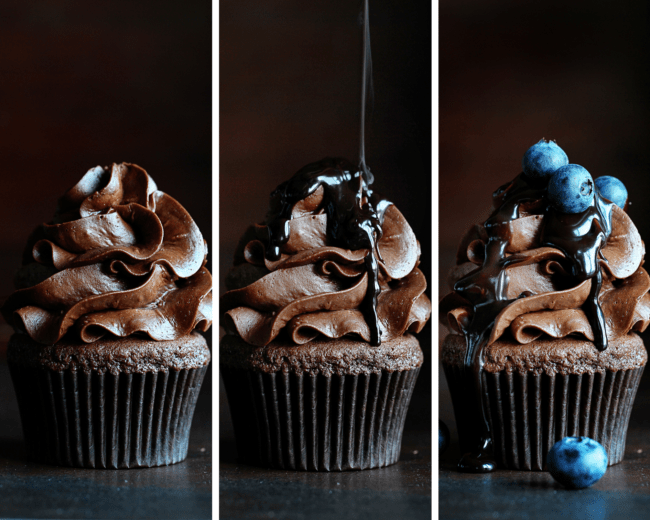 How to Make Chocolate Buttercream
Because this recipe is designed for cakes specifically (although I find it works on many different desserts!) I like to make sure it is as smooth and creamy as possible. Whip the ingredients on high in a stand mixer for 3-5 minutes. Not only does this eliminate lumps and lighten the color of the buttercream slightly, but it also produces the fluffiest frosting.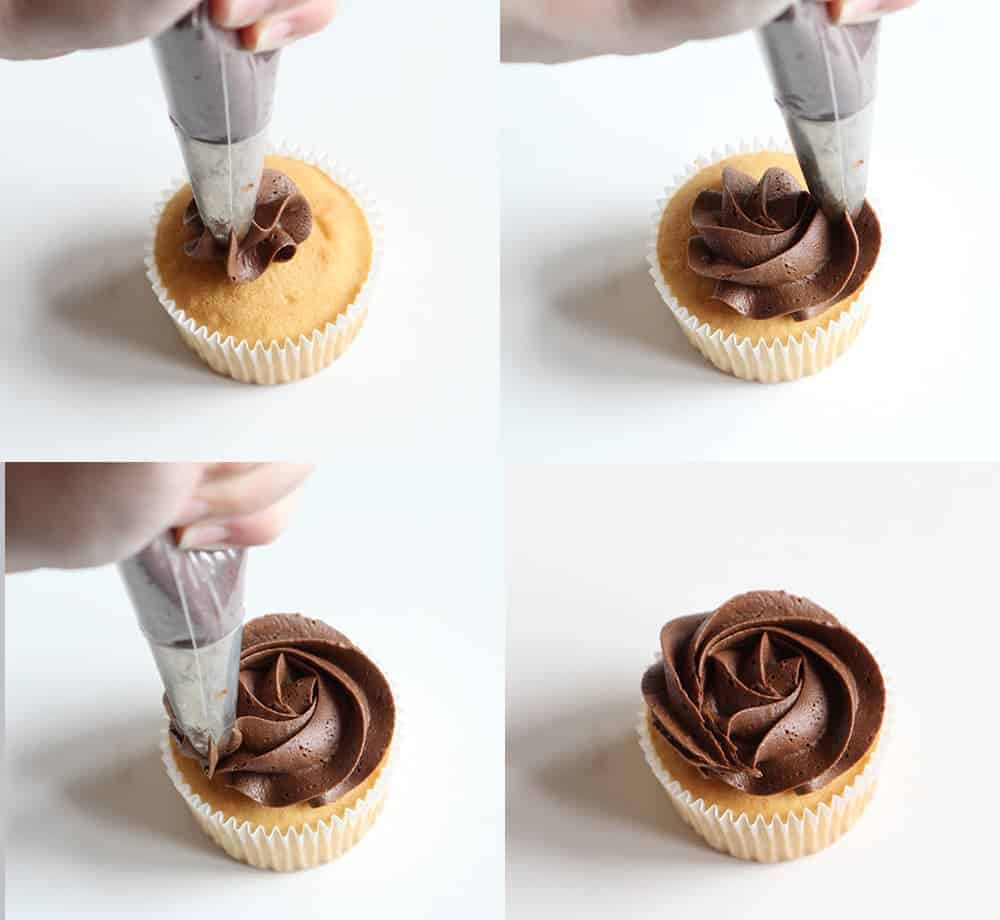 Can I Use a Hand-Held Mixer?
Yes, you will just want to make sure you use it on the highest setting and mix for a little longer. With a stand mixer, I usually go 3-5 minutes, you'll want at least 5 minutes with your hand-held.
How to Crumb Coat
This frosting is so smooth and easy to work that it is perfect for crumb coating. What is a crumb coat exactly? Simply put, it's a layer of frosting that is applied to layer cakes before the final coat of frosting. It does what the same says, which is keeping the crumbs coated. It is also a fabulous step if you need to chill your cake before decorating or freezing as it locks in moisture.
How to Store Buttercream
It does need to be refrigerated. Place it in an airtight container or store it right inside piping bags. Be sure to let buttercream come to room temperature before using it. I often re-whip buttercream before using it as well.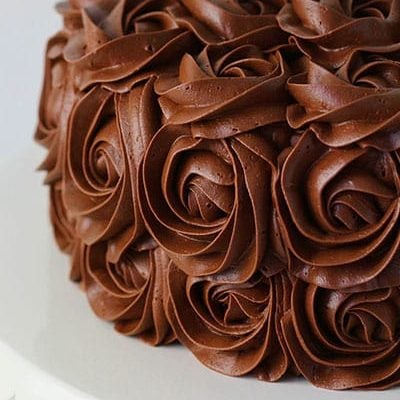 Whipped Chocolate Buttercream Frosting
Ingredients
1 ½

cups

(340 g) unsalted butter,

at room temperature

4

cups

(500 g) confectioners sugar

¾

cup

(88.5 g) cocoa powder

4

tablespoons

(60 ml) heavy whipping cream

2

teaspoons

(10 ml) vanilla extract

1

pinch

table salt
Instructions
In the bowl of a stand mixer fitted with whisk attachment, whisk butter and sugar on medium-high speed until very pale and fluffy or about five minutes. Be sure to stop at least once and scrape the bowl.

With the mixer off, add in cocoa powder, vanilla and salt.

Turn mixer on low and blend for about 30 seconds.

One tablespoon at a time add in heavy cream.

Once all cream has been added and mixture is mostly combined, turn off the mixer and scrape down the sides of the bowl.

Now turn the mixer onto medium-high to high and whisk for 3-5 minutes or until mixture is lighter and fluffier. The frosting will be shiny and seem to have many large air bubbles throughout and this is exactly what we are going for. (You can smooth those out on the cake if so desired.)
Did you make this recipe?
Thank you for making my recipe! You took pictures, right? Well go ahead and post them on Instagram! Be sure to mention me @iambaker and use the hashtag #YouAreBaker.