I decided to try and re-do my white zucchini cake with yellow zucchini, then cover it in gobs of chocolate frosting of course. The moisture and delicate flavor in zucchini always make cake amazingly moist!!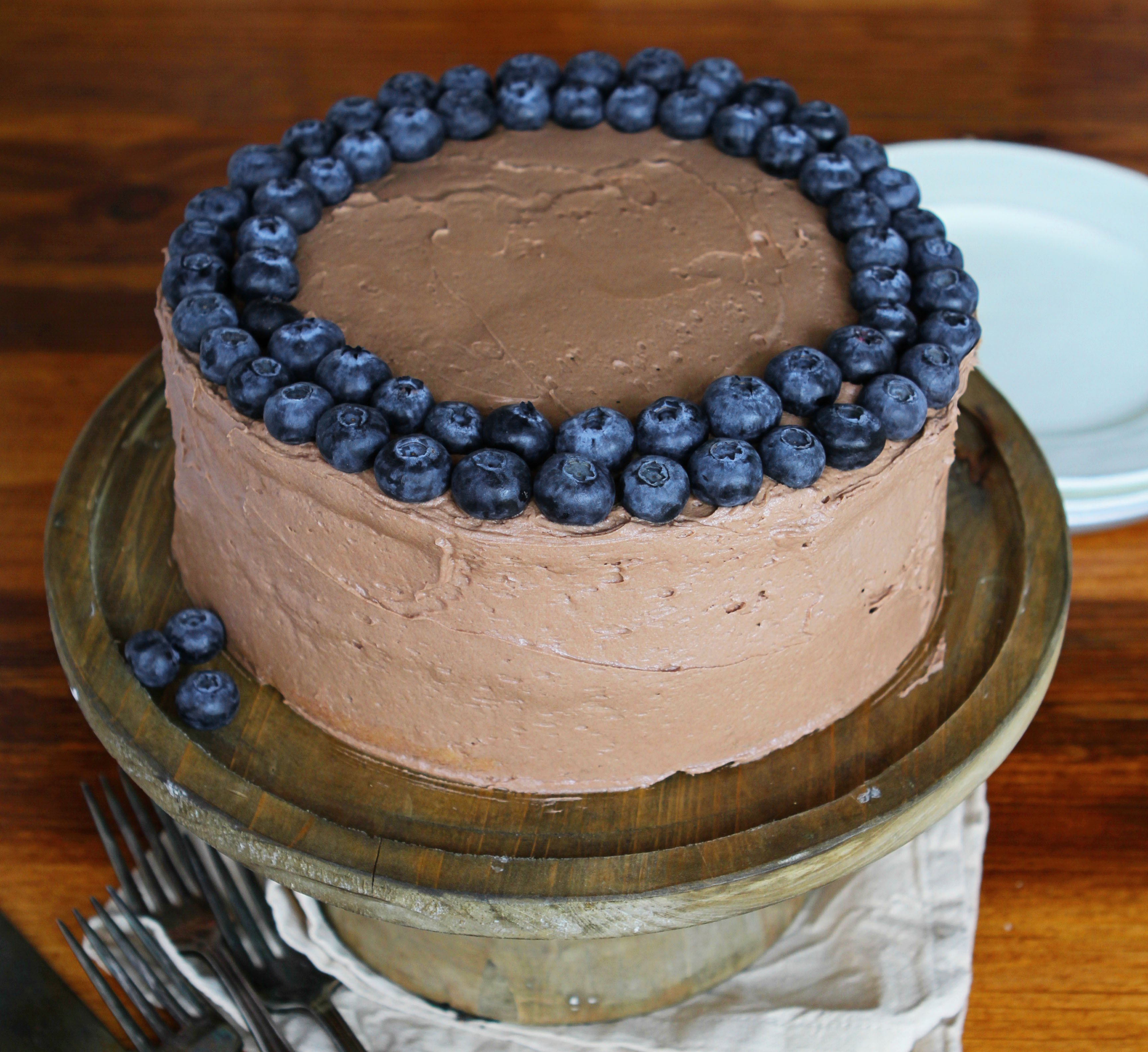 White Zucchini Cake
It is full-on zucchini season here, and I have no less than (and not even kidding) 50 zucchini's to use up. That is a tease and a warning, all wrapped up into one. 😉
Will you indulge me for a moment? I would like to share a little story with you.
As I was standing in front of my KitchenAid® mixer it occurred to me that I should add blueberries to my cake. But then I thought about all the other blueberry desserts I do (seeing as it is my favorite fruit and all) and how they are probably the least popular theme on my blog. It seems I am the only one who love blueberry brownies and blueberry pizza and rustic blueberry tart and blueberry pie muffins.
So I abandoned the idea. Then it turned into "that" time of day where everyone says, "Mom, I am hungry." "Mom, I lost my ipad." "Mom, the snakes are missing." "Mom, Olivia is eating something brown." "Mom." "Mom." "MOM."
And I was on my last nerve.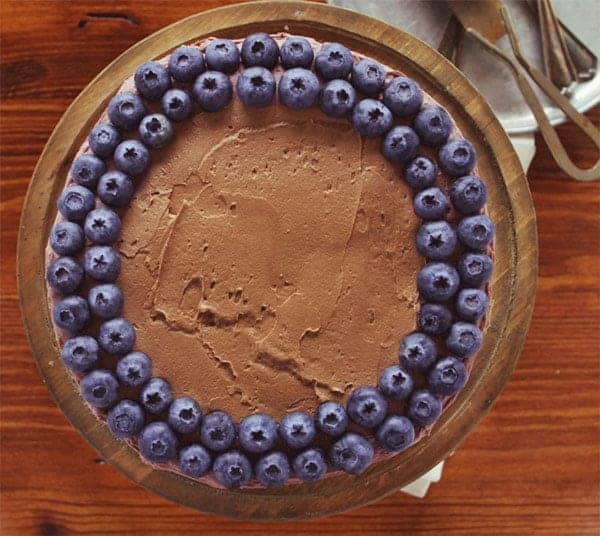 But, as I mentioned, I was standing in front of my mixer and it was on low and it was in the process of combining the butter, cocoa, milk, and the sugar I had added. Chocolate frosting was in my immediate future, and that seemed to make things bearable.
Then it was all five kids in front of me at once. And then my husband came home. And then it was not bearable anymore.
Intuitive to the child-induced twitch that had me unable to see out of my left eye, my husband gathered up the kids and said, "When you are done with that cake, come and get us and we will have dinner."
And they left. And I had a moment to breathe. And so I took my time in frosting that white zucchini cake. And I decided that the blueberry idea I had earlier was not such a bad idea after all. And then I took my sweet time in adding blueberries, one at a time, all lined up just-so, all around the cake. Then I did another row for good measure.
And we ate dinner and all was right with the world.
I love (and I do mean love) the little bittersweet burst of flavor from the blueberry in contrast with the rich buttercream, but if you want to save time, feel free to throw them onto the center of the cake and call it a day.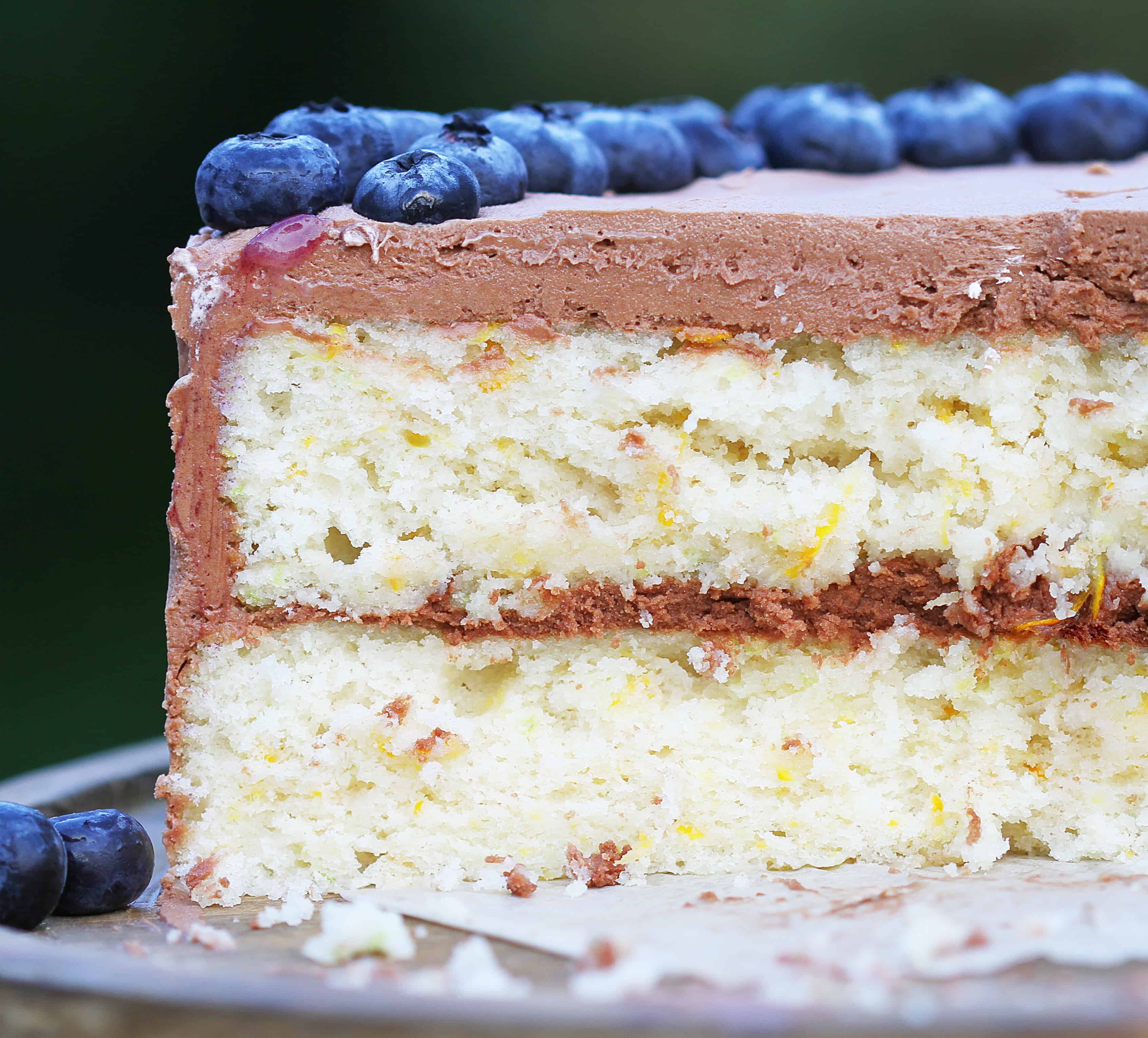 So let me tell you a few things about this cake. It is moist. As in, probably the moistest cake I have ever made. The cake melts in your mouth, and the frosting and blueberries put it right over the top. I am talking amazing.
Like one of my Top 10 Desserts EVER amazing.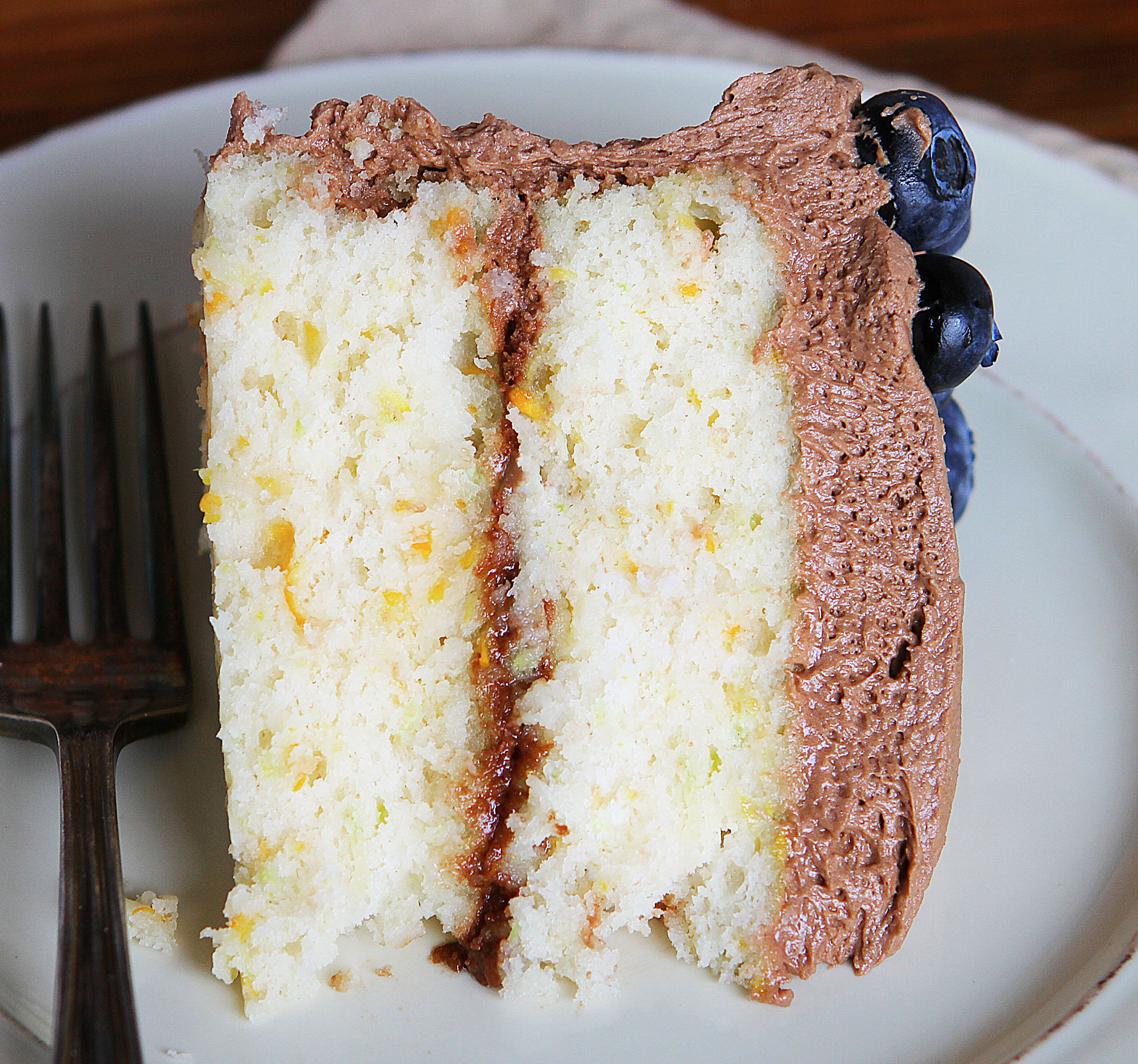 If you do not have yellow zucchini you can swap out green zucchini. If you do not want green flecks, you can simply peel the zucchini first.
The moral of the story with this cake is this: Make one and all the noise in your life will be dulled for a moment. And your taste buds will be happy. And your belly satisfied. And your heart full.
How to Use Zucchini in Baking
You are so kind as to read through a rough day, I thought I would share with you THREE ZUCCHINI LIFEHACKS for the perfect zucchini (bread, cake, muffin, you pick) treat!
1. Do not peel the zucchini. There is really no need. After a lot of questioning, I found that people only peel the zucchini to "hide" it. I am not of the mindset that it needs to be hidden. The skin is not bitter and will not affect the flavor of your baked item.
2. Size matters. The larger the zucchini the less moisture it tends to have. Large zucchini also have big seeds which need to be removed before grating. I personally really like baking and cooking with large zucchini.
3. Grating is great! Zucchini works best in baking recipes when it is grated. Start by washing the unpeeled zucchini and then cut off one end. (I like to leave the stem end intact, this saves my fingers when grating!) Place the cut end against the grater and start moving the zucchini back and forth.
Enjoy!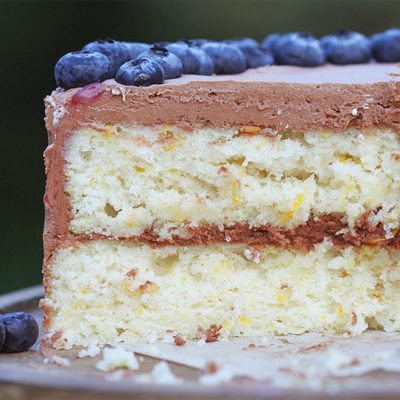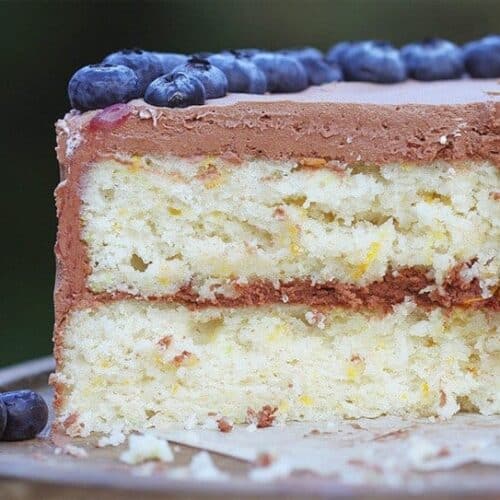 White Zucchini Cake
I decided to try and re-do my white zucchini cake with yellow zucchini, then cover it in gobs of chocolate frosting of course. The moisture and delicate flavor in zucchini always make cake amazingly moist!!
Ingredients
Cake
1/2

cup

(1 stick, 113g) unsalted butter,

room temperature

2/3

cup

(133g) granulated sugar

1/2

tsp.

vanilla extract

3

large egg whites,

room temperature

2

cup

(256g) all purpose flour,

sifted

2

tbsp.

cornstarch

3

tsp.

baking powder

1/4

tsp.

salt

2/3

cup

(164g) whole milk

1

cup

finely shredded zucchini
Frosting
1/2

cup

(1 stick, 113g) unsalted butter,

room temperature

1/4

cup

(32g) cocoa powder

2

cups

(256g) confectioners sugar

1

tsp.

vanilla

2

tbsp.

heavy cream

pinch

of table salt
Instructions
Cake
Heat oven to 350°F. Prepare two 8in baking pans.

In a stand mixer with paddle attachment, combine butter, sugar, and vanilla. Beat on medium speed for 30 seconds, then on high for 2-4 minutes. You are looking for a light and fluffy sugar mixture. Add egg whites and mix until just incorporated.

In separate bowl, sift together flour, cornstarch, baking powder, and salt. Alternating as you go, add the flour mixture and milk to sugar mixture. Mix on low until just combined. Remove bowl from mixer and zucchini, folding in by hand.

Pour batter into prepared pans and bake 25-30 minutes.

Remove from oven when an inserted toothpick is removed MOSTLY clean, a few crumbs are good. You do not want to overbake this cake.
Cool in pans about 15 minutes then invert onto a cooling rack.



Cool completely before frosting and stacking.
Frosting
Add room temperature butter to mixer with paddle attachment and cream for 1 minute.

Add in cocoa, sugar, vanilla and salt and mix on medium speed. You will be mixing that for a total of 3-5 minutes.

After about 30 seconds, turn mixer to low and add in heavy cream, one tablespoon at a time. You can use more or less cream to reach your desired consistency. When I am using the icing to do a rough frost (like in the images with the recipe) I will use all the heavy cream so my frosting is very creamy and easy to spread.

Make sure cake is cooled before stacking and adding frosting.
Video
Did you make this recipe?
Thank you for making my recipe! You took pictures, right? Well go ahead and post them on Instagram! Be sure to mention me @iambaker and use the hashtag #YouAreBaker.