I have developed a newfound respect for all things U.K. lately, but most especially when it comes to food. The food traditions there date back much further than in the U.S., and it is fascinating to me how these recipes have been passed down for hundreds of years!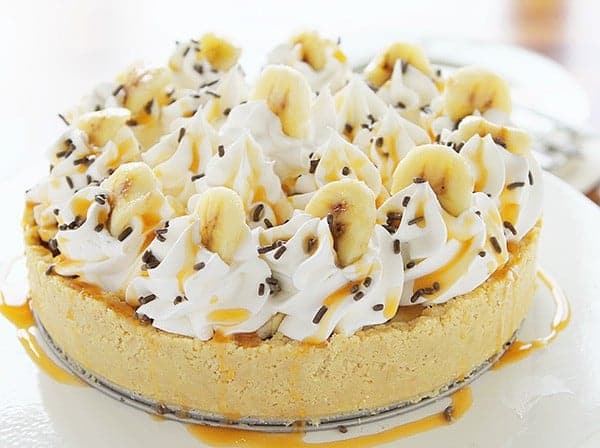 One specific recipe that seemed really interesting is the Banoffee Pie.
A Banana + Toffee Pie! I had heard of a Banoffee Pie, but never experienced one. In my research, I would compare this pie to an American Apple pie in terms of adaptations. There are vast variations, modifications and differences in recipes. Each family seems to have a preferred style and texture that often varies from the next!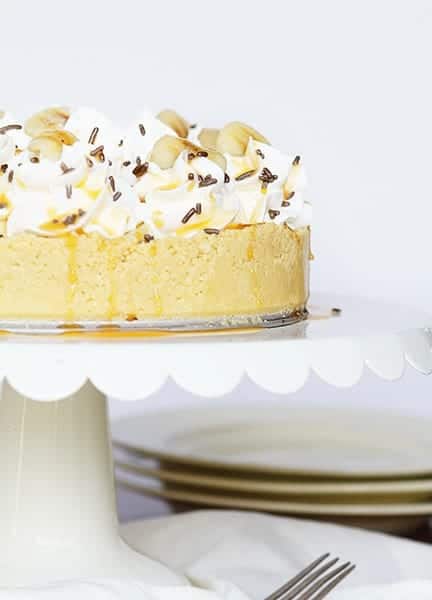 Using a traditional base recipe, I simply modernized the look a bit by adding a (very American!) whipped cream swirl with sprinkles on top then drizzled in more caramel.
The whipped cream and sprinkles are options, of course!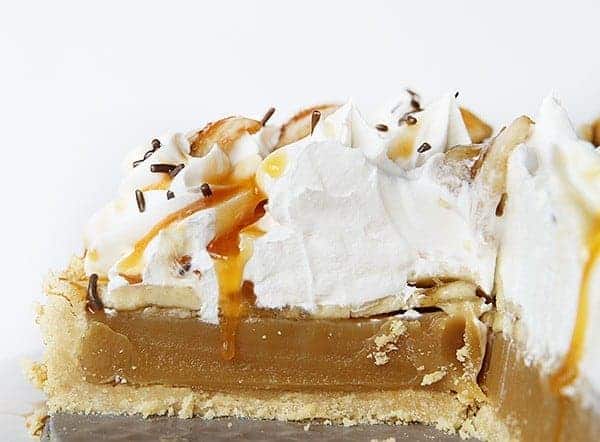 The final result of this dessert is nothing short of amazing.  That rich buttery toffee filling paired with the buttery shortbread crust then covered in the light and airy whipped topping is phenomenal.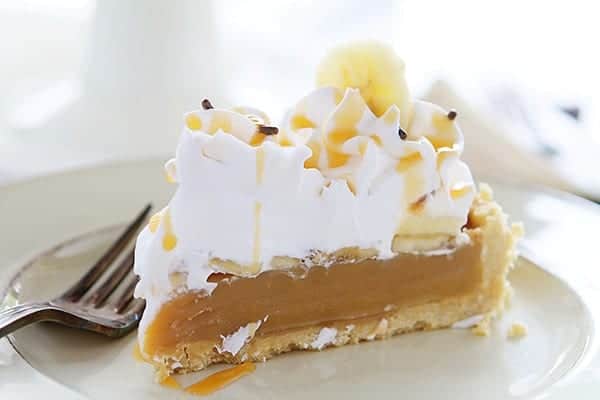 I can completely understand why this dessert is so popular and has been for so long!