Banoffee Pie is a rich and decadent no-bake dessert made with a buttery shortbread crust, bananas, and a homemade toffee sauce filling, topped with whipped cream. It is a delicious and indulgent dessert that combines sweet, creamy, and subtle banana for a perfect balance of tastes and textures! If this is your kind of dessert, you will also love Banana Cream Pie!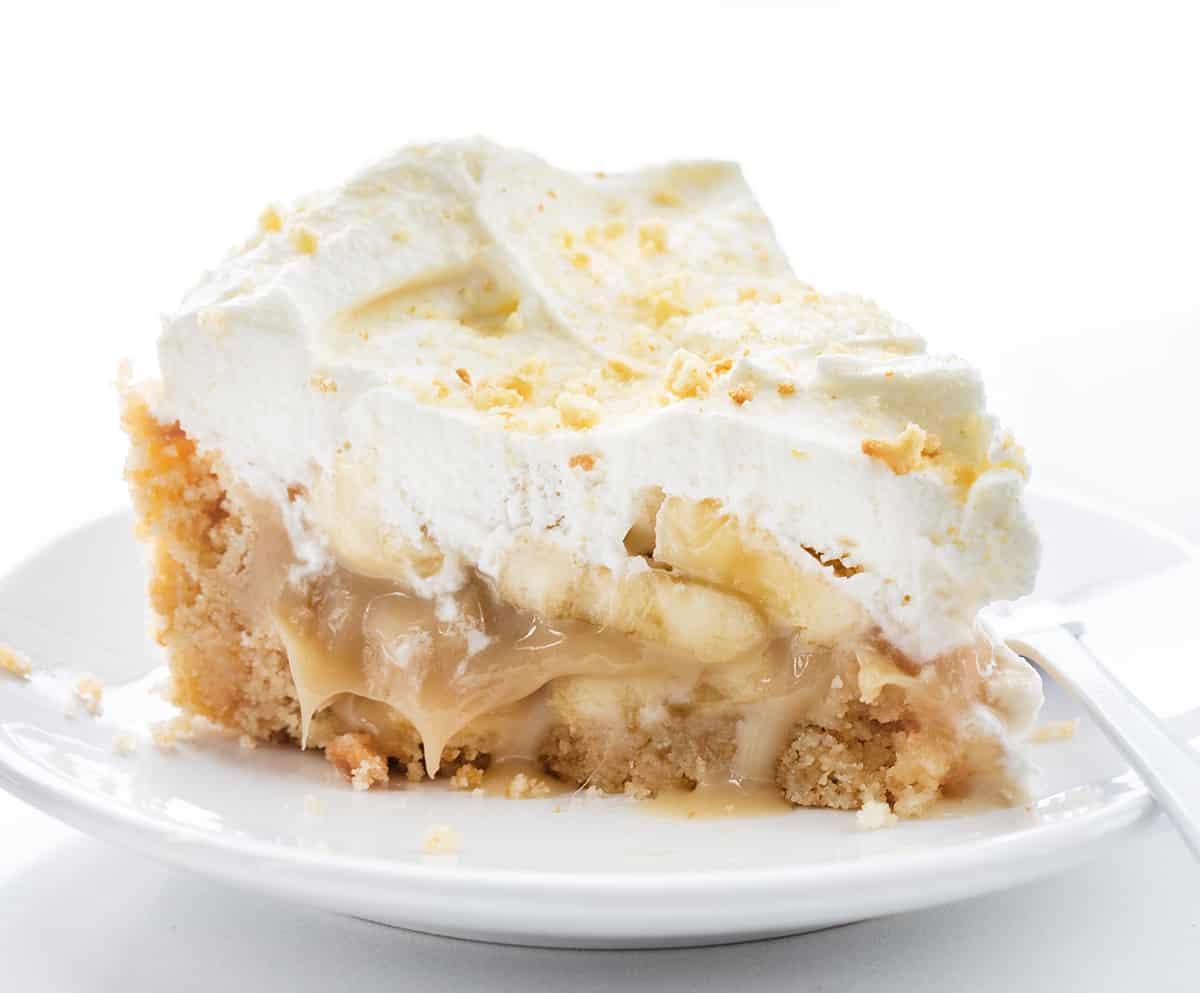 What is Banoffee Pie?
A Banoffee pie is a combination of a banana and toffee pie or a banana toffee pie. It is believed to have been created by a British pub owner in the 1970s. The head chef put together a dessert with caramel, boiled sweetened condensed milk, and bananas, all in a flaky pie crust. Now, there are many variations to the popular dessert, including this recipe. I used a shortbread crust, a toffee filling, bananas, and whipped cream. It's one of the easiest, yet most delightful desserts you can make!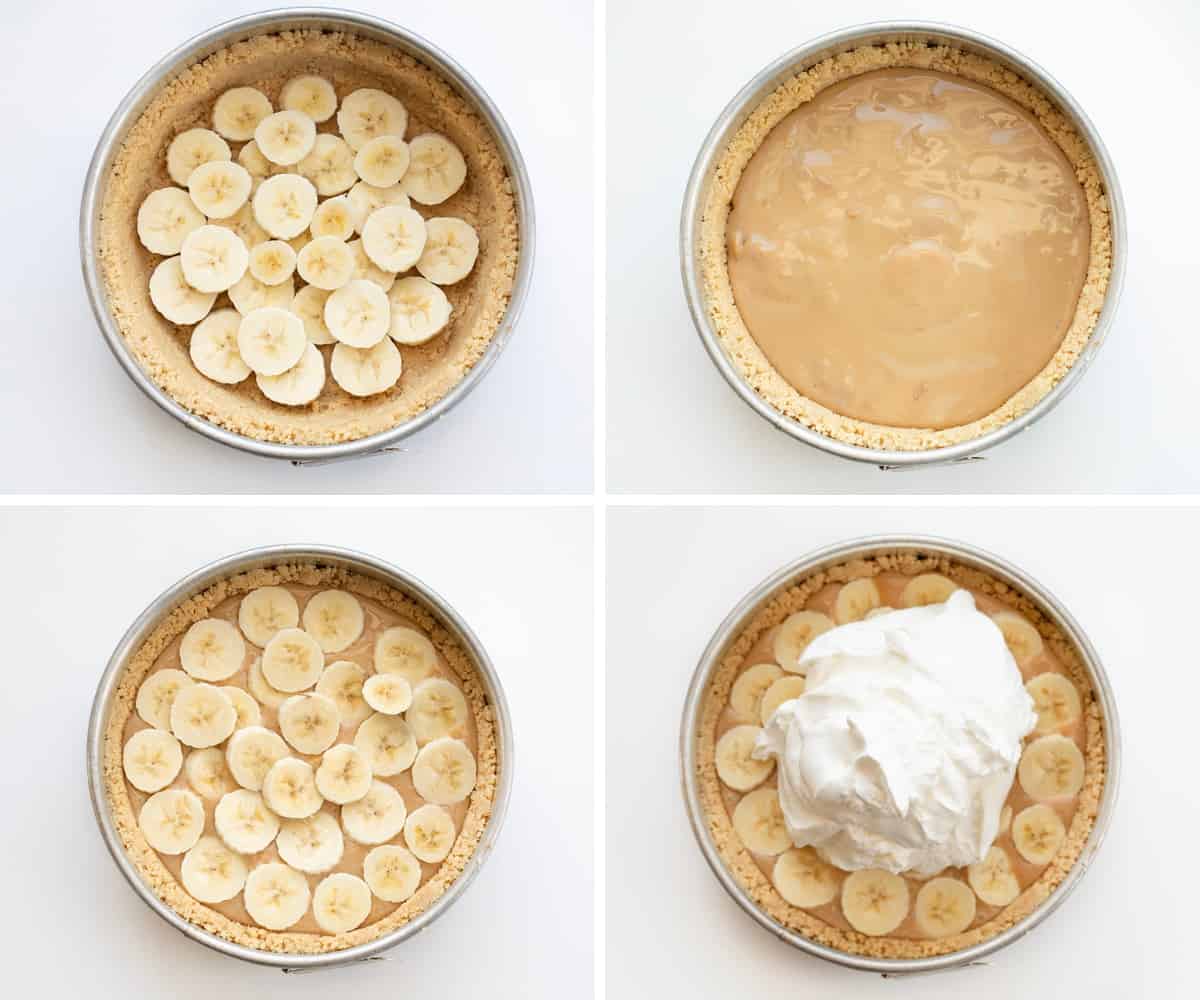 Ingredients & Substitutions
Crust: When making the shortbread crust, be sure all of the crumbs are coated in butter. This is the 'glue' that holds the cookie crumbs together. Have a few extra crumbs on hand to sprinkle over the top, too! You could also make this pie with a graham cracker crust.
Toffee Sauce: The toffee filling is easy to mix together, made with a can of sweetened condensed milk, unsalted butter, and brown sugar. We also tested the recipe with a can of dulce de leche. It tasted okay, but it did not set up as well as we would have liked. However, the pie was still delicious!
Bananas: Slice three bananas into rounds for the pie.
Whipped Cream: I prefer homemade whipped cream for this recipe. However, you could certainly use store-bought like cool whip.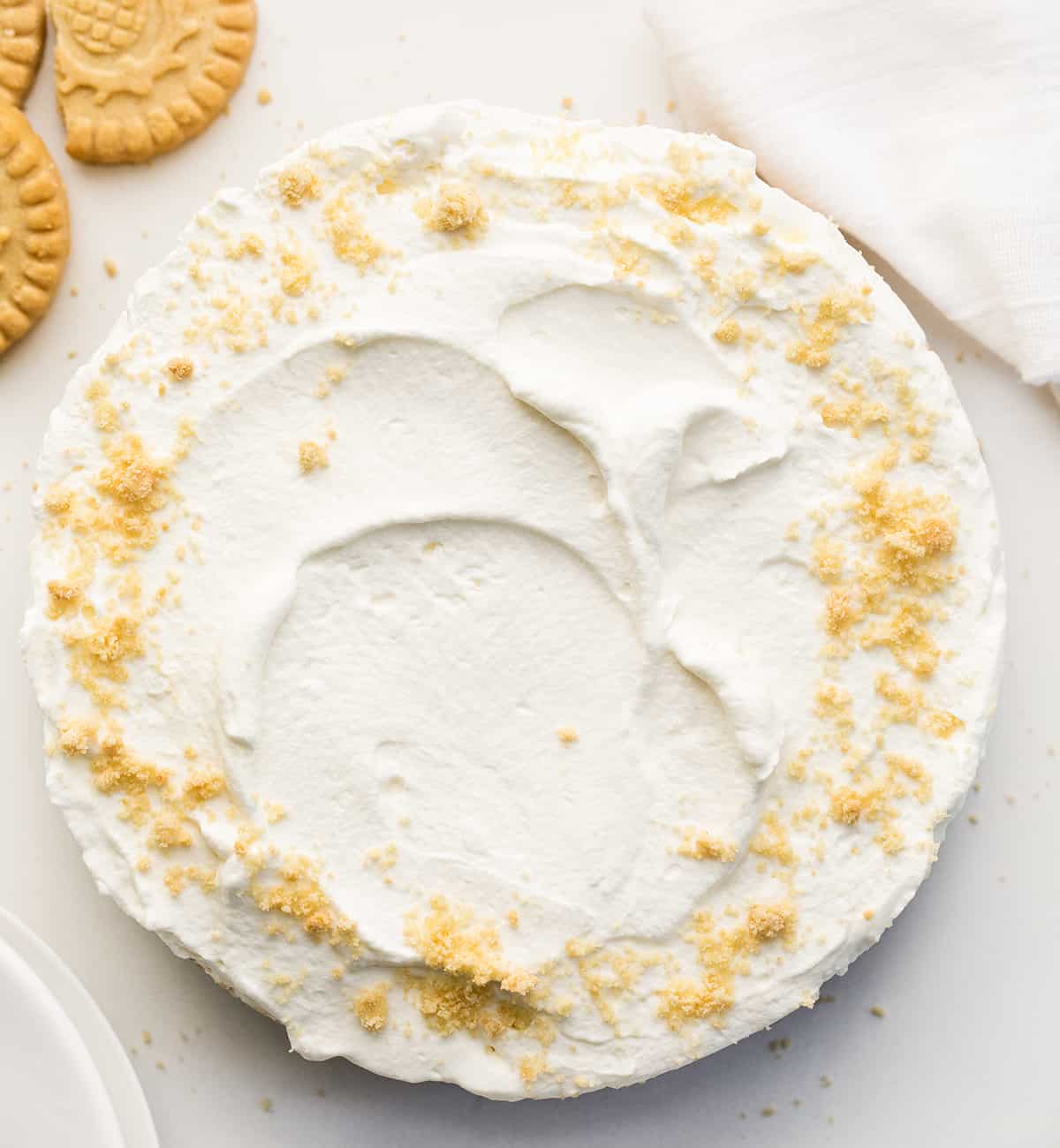 Can I Make Banoffee Pie Without a Springform Pan?
Yes! If you don't have a springform pan, you could certainly use an 8 or 9-inch square baking dish. Or, for a fun presentation, set up the pie into small ramekins or dessert cups for individual banoffee pies. Any way you serve it, your guests will love it!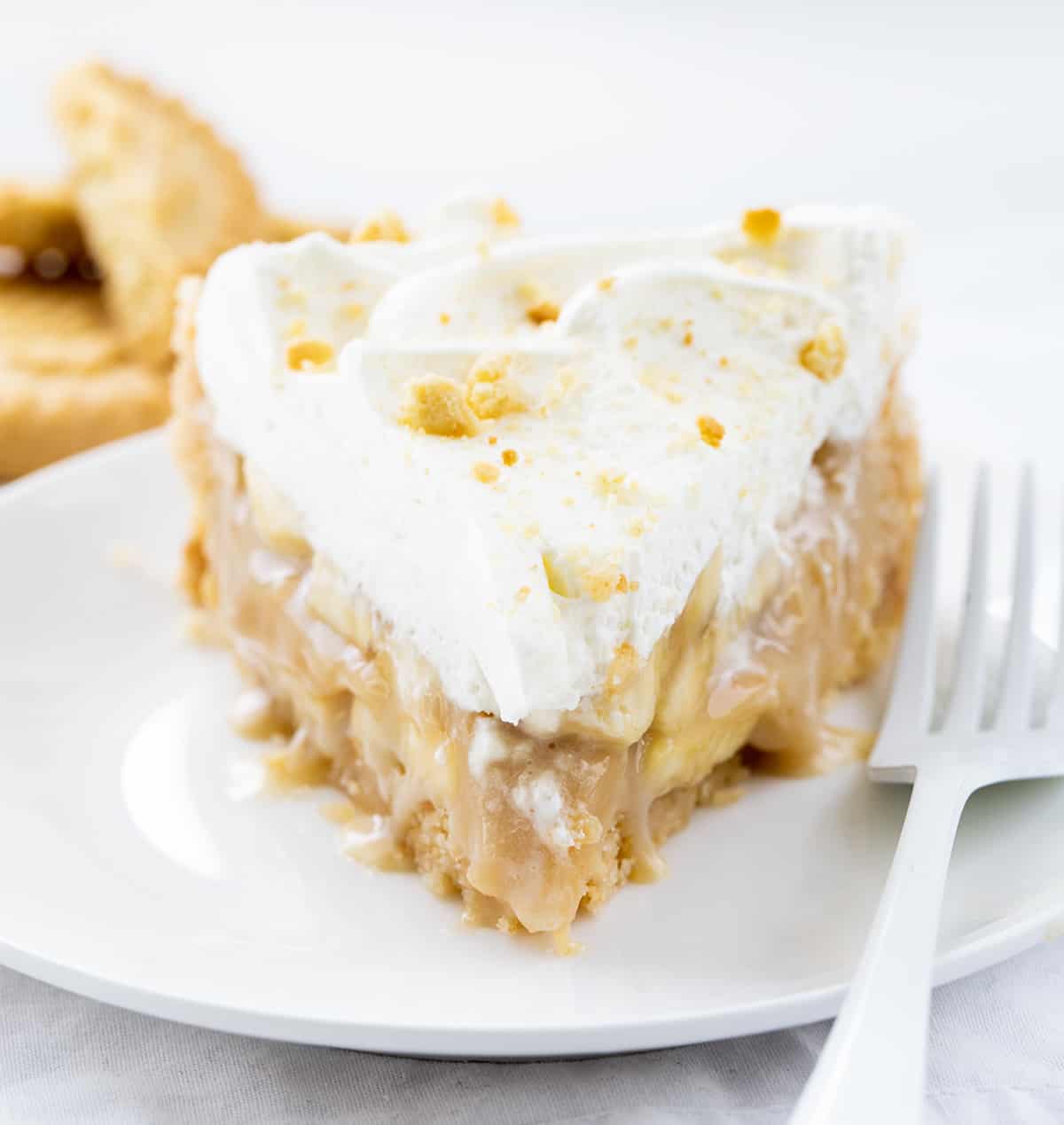 How to Store Banoffee Pie
Store Banoffee pie in the refrigerator, covered. It will last up to 3-4 days. I do not recommend freezing this pie.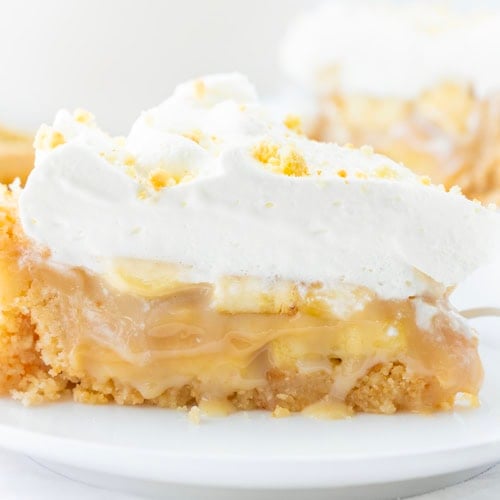 Banoffee Pie
Banoffee Pie is a rich and decadent no-bake dessert made with a buttery shortbread crust, bananas, and a toffee sauce filling, topped with whipped cream.
Ingredients
3

medium

bananas,

sliced into rounds, divided
Toffee Filling
¼

cup

(½ stick / 57 g) unsalted butter

¼

cup

brown sugar,

packed

1

can

(14 ounces) sweetened condensed milk
Whipped Cream
1

cup

(238 g) heavy whipping cream

2

tablespoons

confectioners' sugar
Instructions
Spray an 8-inch springform pan with parchment paper and spray with nonstick cooking spray.
Shortbread Crust
In a bowl, combine shortbread crumbs and melted butter with a fork. Press the crust into the bottom of and halfway up the sides of the prepared springform pan. Set aside as you make the filling.
Toffee Filling
In a medium saucepan over low heat, melt the butter and brown sugar, stirring until the sugar has dissolved.

Add the sweetened condensed milk. Increase the temperature to medium-low, bringing the mixture to a low simmer. Stir continuously for 16-18 minutes, or until the mixture thickens and turns a golden caramel color.

Remove from heat and set aside as you make the whipped cream.
Whipped Cream
In a stand mixer with the whisk attachment, whip cream until stiff peaks are just about to form (about 1 ½ minutes). Beat in confectioners' sugar until stiff peaks form.
Assembly
Layer half of the banana rounds over the crust.

Pour the toffee sauce over the bananas. Add the remaining bananas.

Transfer the pie to the refrigerator to chill for 1 hour, up to overnight.

Serve chilled, sprinkled with extra shortbread crumbs.
Did you make this recipe?
Thank you for making my recipe! You took pictures, right? Well go ahead and post them on Instagram! Be sure to mention me @iambaker and use the hashtag #YouAreBaker.
What the Test Kitchen had to say about this recipe: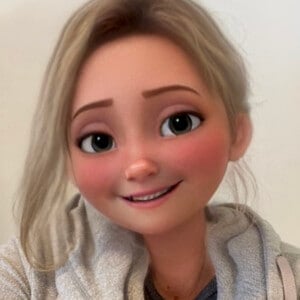 Autumn
Testing this recipe was so fun because I love all of the flavor combinations. The final result was the perfect blend of bananas, sweet toffee, whipped topping, and a buttery shortbread crust. You really can't go wrong with this one!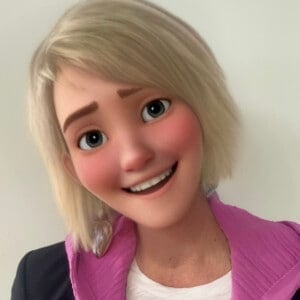 Elizabeth
We finally nailed this recipe by making our own toffee filling to fill the crust. The flavor profiles of the bananas, shortbread crust, and toffee filling all stood out and held their own! And, of course, everything is better with whipped cream!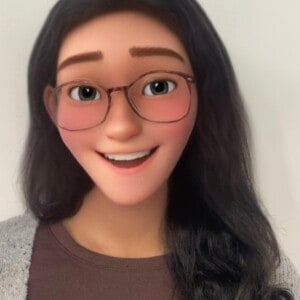 Bella
This has a wide range of flavors and textures, and I can taste them all in every bite. They all gave each other compliments. There are different elements including sweetness, creaminess, chewiness, crunchiness, softness, and lightness in just one recipe! It had such a great taste from everything coming together.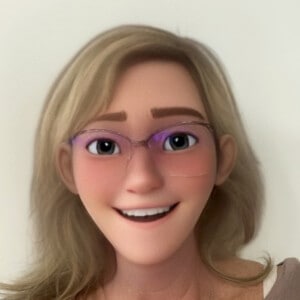 Christine
The first version was a little too chewy for me but still had great flavor. BUT, the second version was creamy, and all the flavors complemented each other! I loved this dessert!!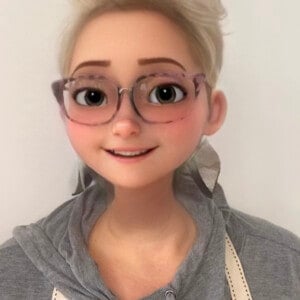 Selena
The balance of the bananas, whipped cream and toffee filling are just divine. Typically this has a graham cracker crust, but the shortbread crust instead just levels this up and makes it extra special!