This cake is completely inspired by candy corn.  But not the  regular candy corn, Brach's Indian Corn.
Have you seen this type of candy corn?  With the chocolate on the bottom?  I found it to be the perfect cake inspiration! (picture below)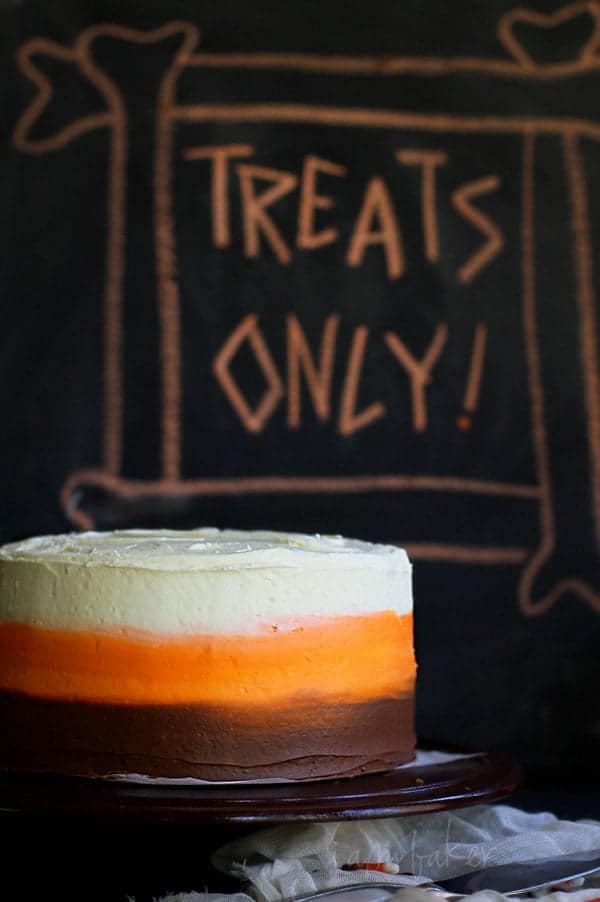 But I went wrong on this cake.  I was in a hurry.  A BIG hurry.  I needed to have this cake done and be out the door in 57 minutes.
So I used all box mixes (which is fine with me!) and canned frosting (horrible mistake).
Something happened.  I sampled the canned frosting and thought it tasted like cardboard.  Even the chocolate.  They were all just awful.  I wouldnt feel comfortable serving this cake to anyone.  Is it just me?  I used to not mind them at all!  (To be fair, I stuck to one brand.  It could have just been that brand.)
I am a huge proponent of supporting  peoples choices in baking… if you want to use canned frosting I would never bat an eye.  Heck, I would support and encourage you for choosing to bake!
But for me, I think this was my very last time.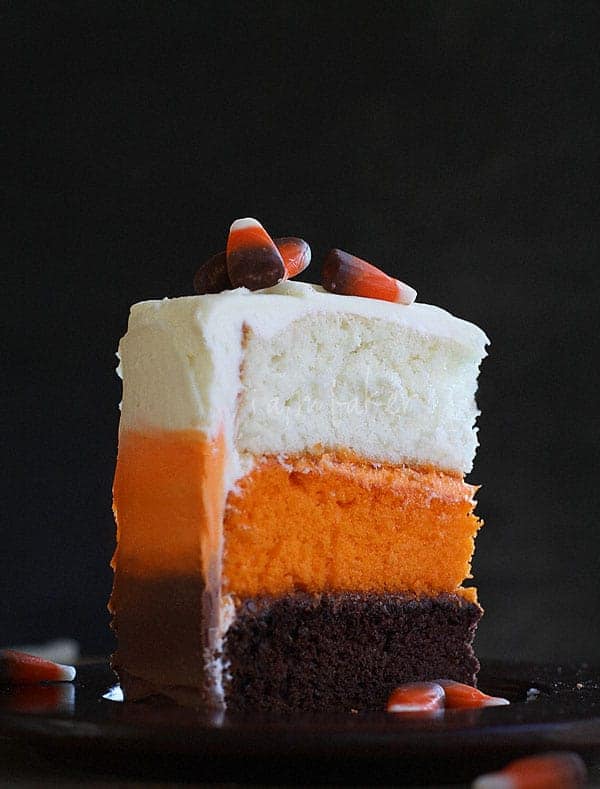 Here are the from-scratch recipes for this cake:
Here is a video of me decorating a cake with the same technique as I used on this Candy Corn Cake.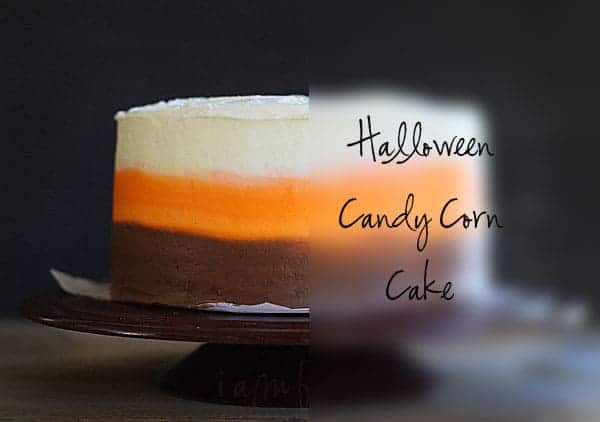 If you like this cake you will love my new book Surprise-Inside Cakes!  (especially the Ombre Cake I share in the book!)