This cake is basically a wintery version of my Chocolate Pumpkin Cake.  I have been wanting to do another version of that cake for a year now, and this seemed like the perfect way to do it.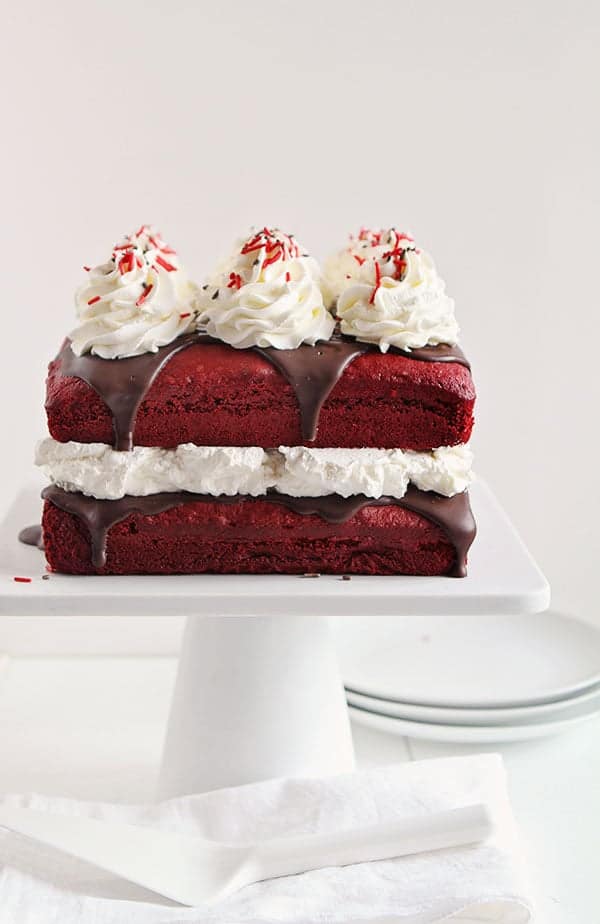 Other than the flavors, I did a couple things different with this cake.
First I baked two full red velvet cake recipes.  Each entire recipe went into one 8×8 pan.  (Make sure the batter does not fill the pan more than half way.)
Also, I did not level my cakes.  This was not a good idea!  I highly recommend that you make sure your cakes are leveled to the same height.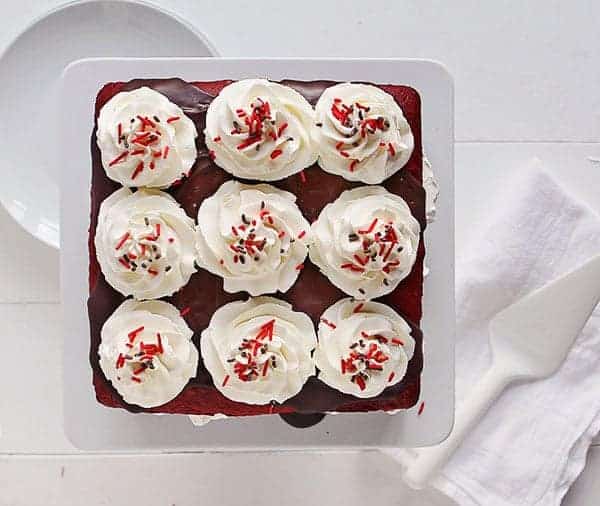 Bake two red velvet cakes in square pans. (recipe below)
Prepare Milk Chocolate Ganache.
Prepare Peppermint Whipped Cream.
You will also use straws, and offset spatula, a piping bag and 1M tip.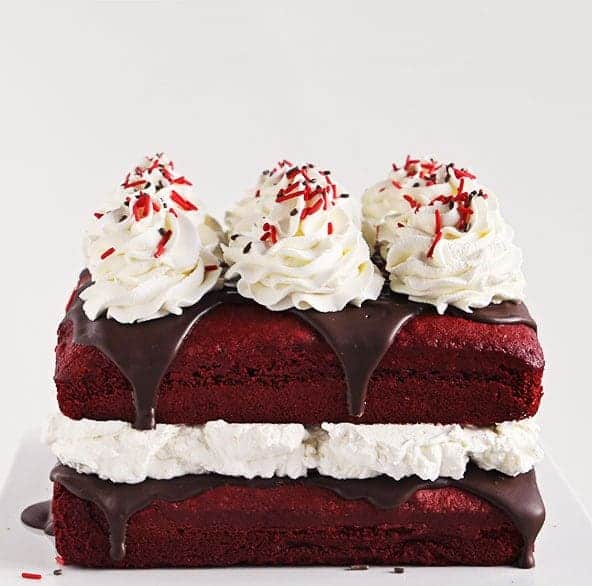 To assemble this cake place your first red velvet layer on the cake stand.  Cover in about 3/4 cup of chocolate ganache.  I love the look of letting it spill over the sides, but you can do whatever you prefer at this step.  Place other red velvet cake on flat surface and cover with about 3/4 cup of ganache.  Set aside.
Cut a straw into four equal sections.  Place the straws into the cake.  I make sure the straws are at least 1-inch in from each side and in each corner.  The homemade whipped cream is not sturdy enough to hold the weight of the top layer of cake on its own, that is why I add the straws.  Just be sure to tell your family when you cut into the cake.
Cover cake in about 1 1/2 cups of peppermint whipped cream.  I level the whipped cream to the height of the straws with an offset spatula.
Take other red velvet cake and center it on top of the cake on your cake stand.
Using a 1M tip, pipe out nine fancy swirls at least 2 inches high.  Cover in red and chocolate sprinkles.
I would recommend serving right away, but cake will keep for one day in the fridge.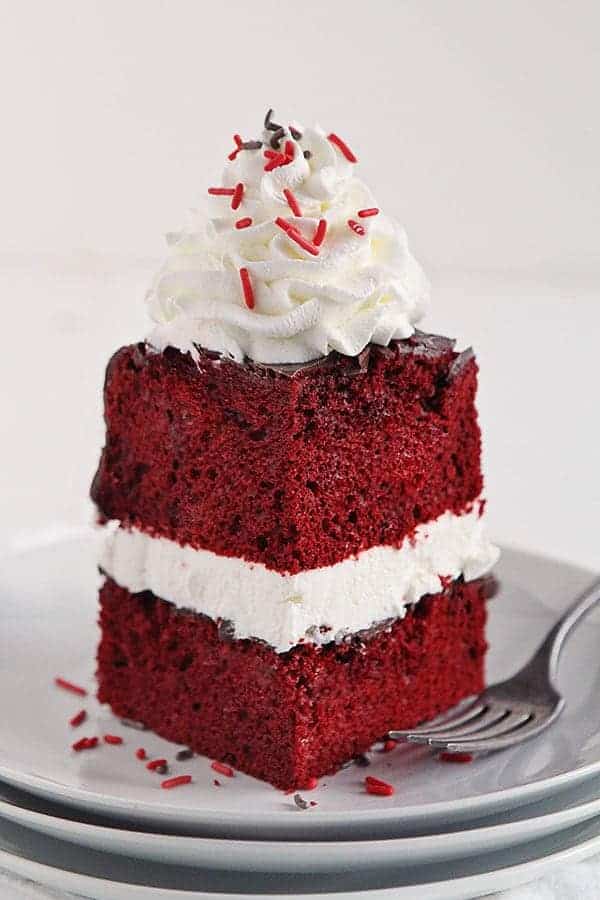 The Peppermint Whipped Cream is amazing.  It's subtle, not overpowering.  Light.  Refreshing.
Such a perfect compliment to the rich Red Velvet and chocolate ganache!
I can't recommend this cake enough.  It is seriously the PERFECT cake for any holiday celebration!