Chess Pie is a rich, sweet, and sugary classic pie that is made with ingredients you probably have on hand and baked in a flaky crust! It is sweet. Very sweet! One piece will satisfy even with the most voracious sweet tooth. I also have Chocolate Chess Pie!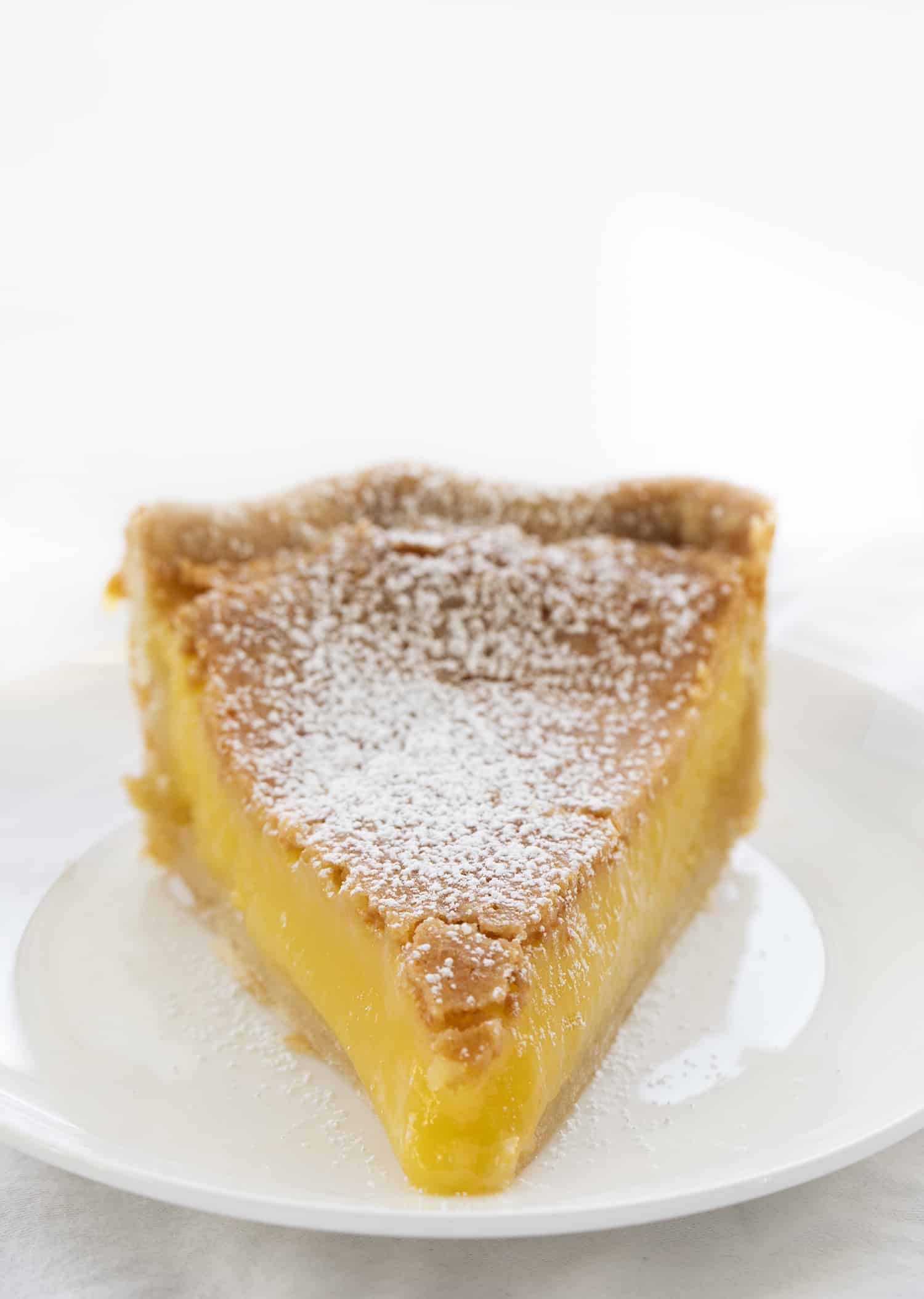 Why is it Called Chess Pie?
No, you don't need to know anything about the game of chess to make this pie! In fact, the name is somewhat of a mystery. It could be derived from a baker stating it's 'Jes' pie (Just pie). Or, it could be from using chestnut meal (now cornmeal) in the recipe or storing the pie in a pie chest (without the enunciation of the letter 't'). Whatever you call it, this pie is a southern-style custard pie that will satisfy your sweet tooth!
Pie Ingredients
As I stated above, many of the ingredients are ingredients you have on hand.
Crust: You can use a store-bought pie crust, but I encourage you to use my Homemade Pie Crust. If you do follow that recipe, you will have two crusts, so save one of them to use in another recipe like my Chocolate Pecan Pie. `
Cornmeal: Cornmeal is pretty standard in chess pie, although some people would not agree with that (and stick to just using flour). I used both cornmeal and flour.
Buttermilk: If you don't have any on hand, make your own homemade buttermilk!
Garnish: Dust a little confectioners' sugar over the top of the baked pie. And then, top it off with some homemade whipped topping!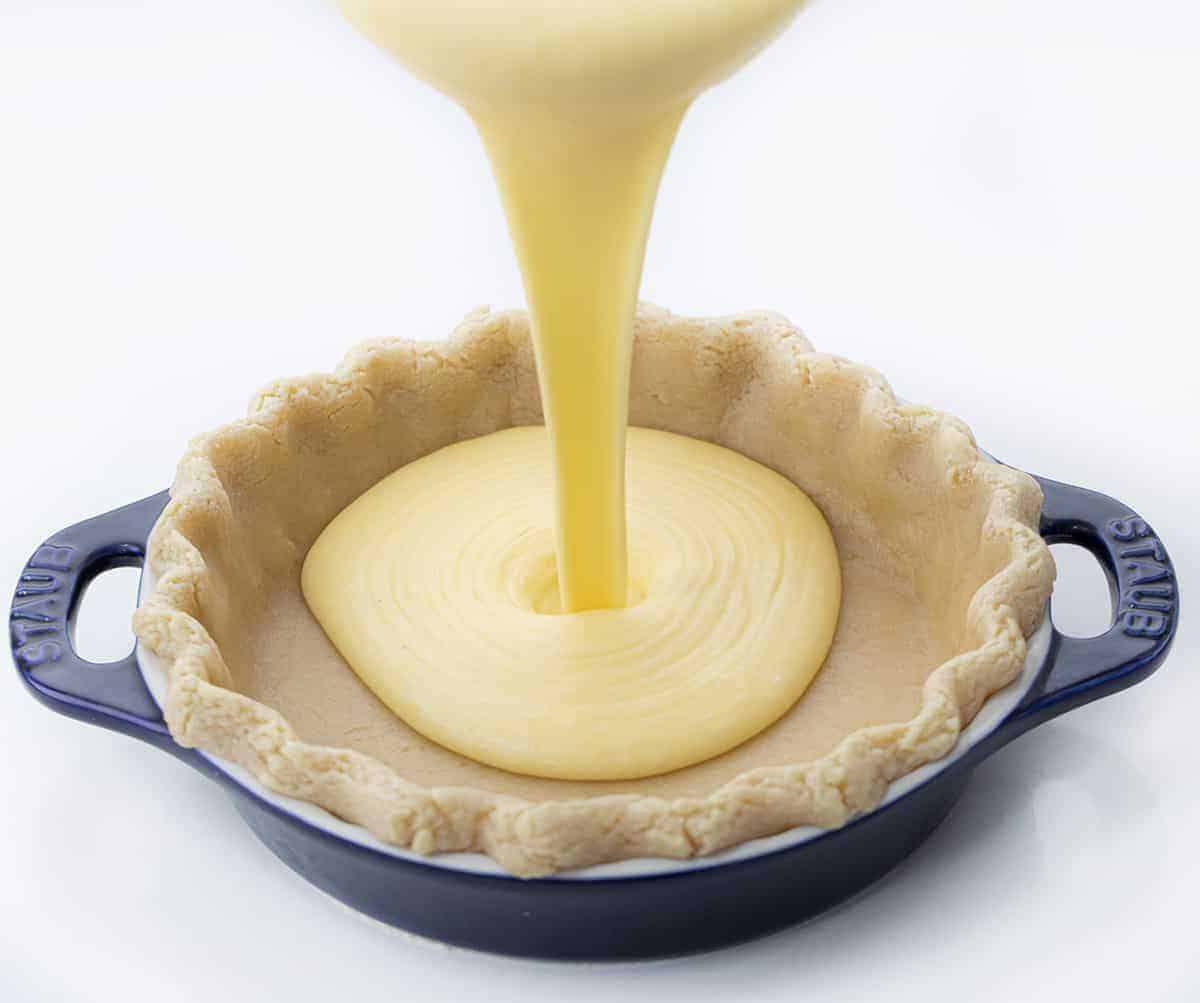 How to Know when Chess Pie is Done
Custard pies are sometimes tough to judge for doneness. One test is to see if it still jiggles a little in the center, which is what you want. Of course, if it is too wet and sloppy, it is not done. On the other hand, if there is no jiggle, it is likely overbaked.
If you don't mind using a digital thermometer in the pie, it should read 200°F when fully baked.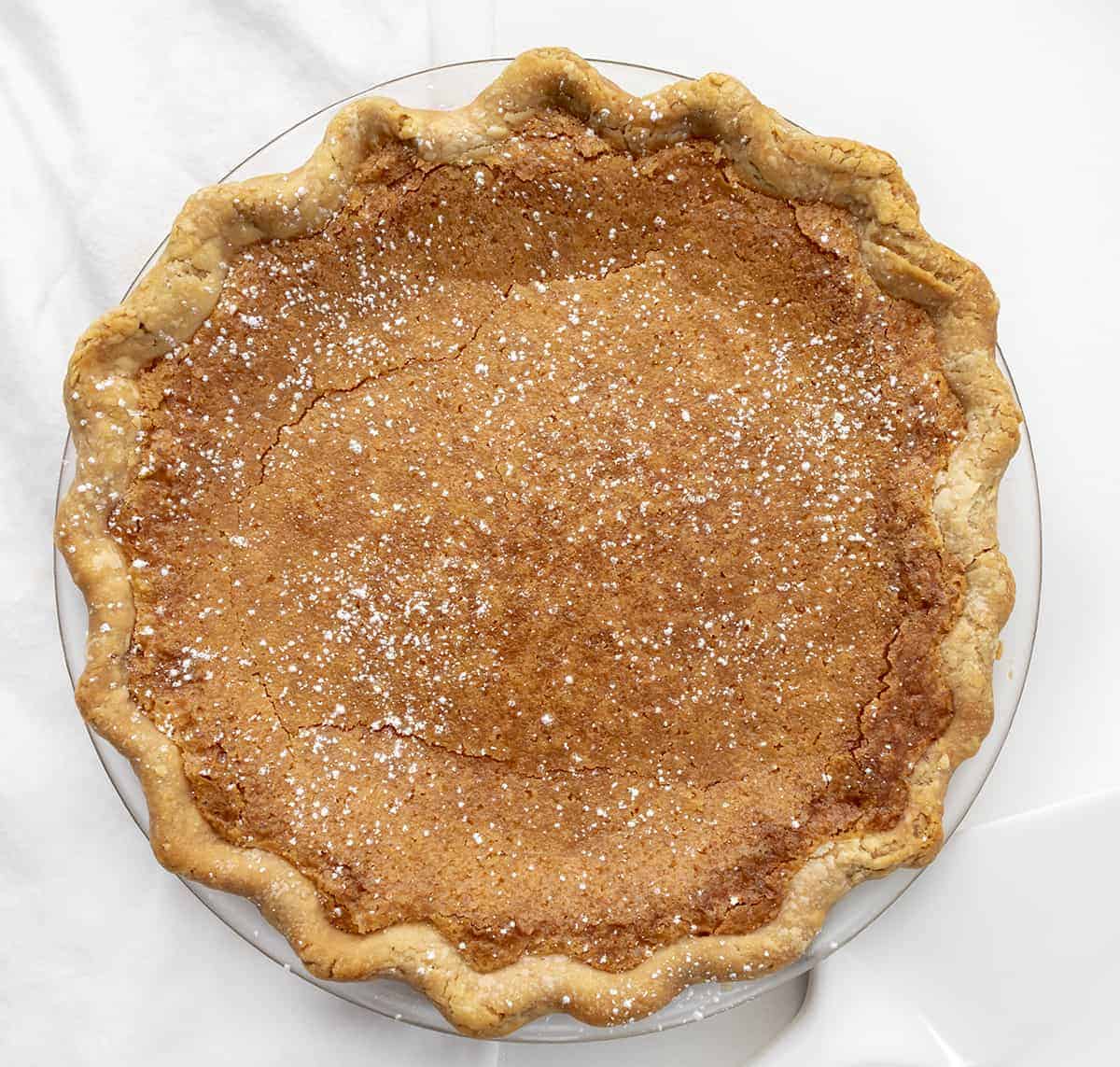 What is the Difference between Chess Pie and Buttermilk Pie?
Chess pie and buttermilk pie are similar, both filled with a custard filling and looking a lot alike. However, chess pie is made with cornmeal to thicken the filling, whereas buttermilk pies generally only use all-purpose flour. In addition, chess pies are generally sweeter than buttermilk pies, which have a tangier taste.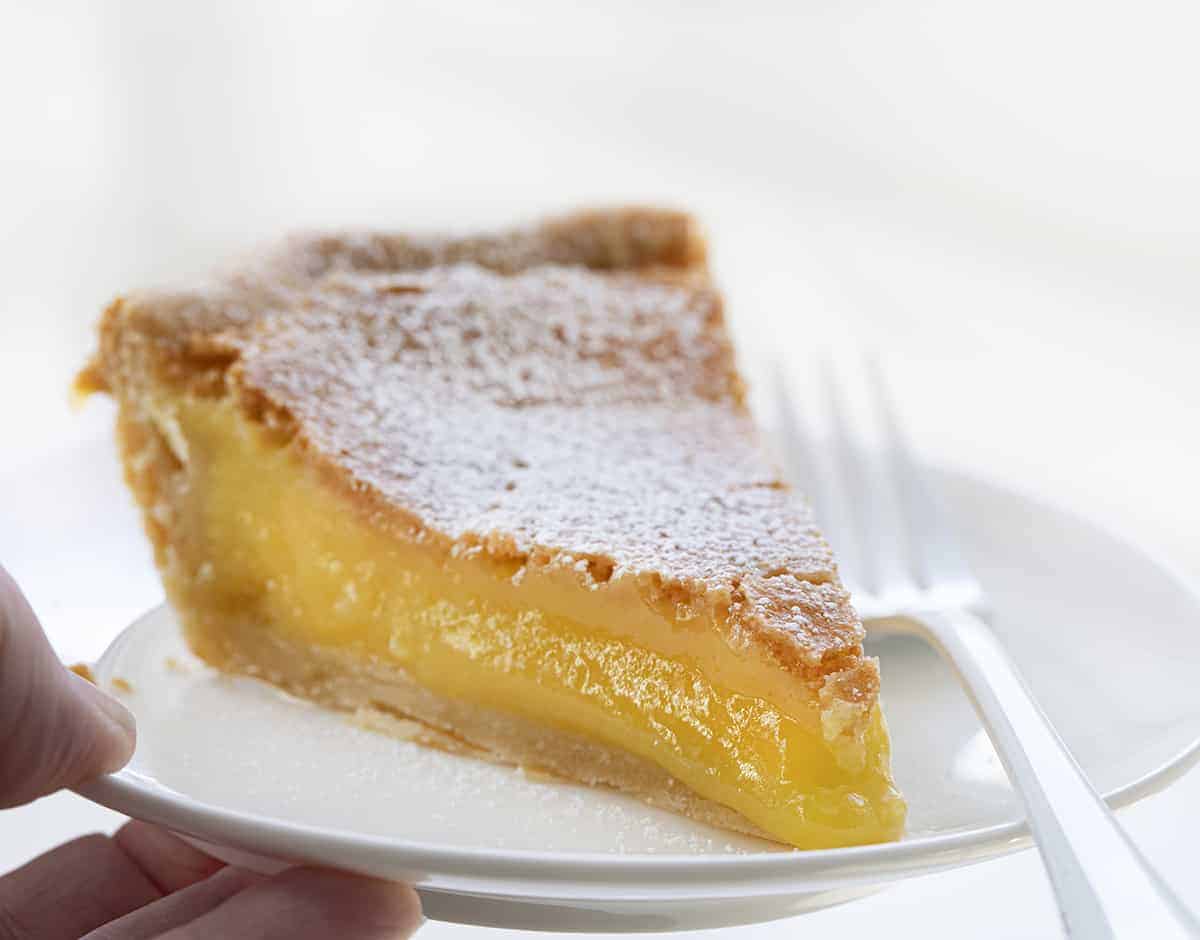 Can I Freeze Chess Pie?
Yes! Once the pie has cooled completely, it can be frozen for up to three months. Wrap the pie in plastic wrap and then place it in a freezer-safe container. Be sure to label and date the container. When ready to enjoy, let it thaw in the refrigerator.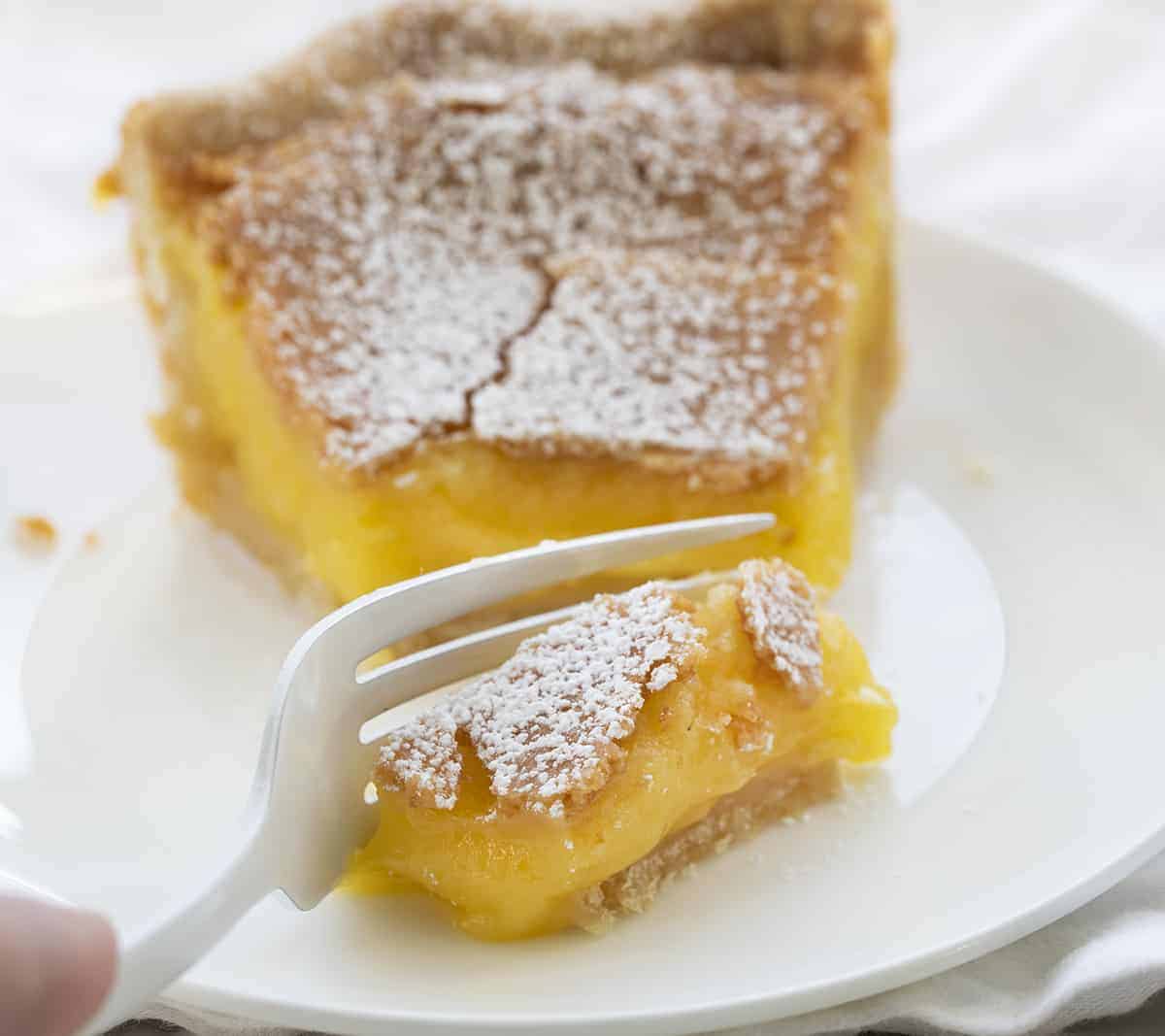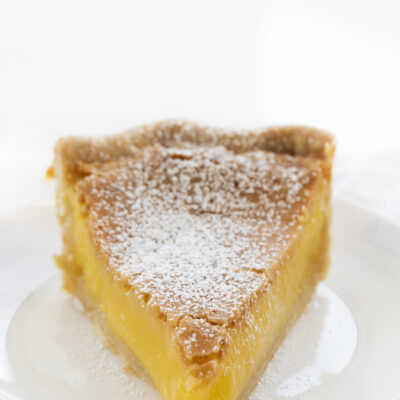 Chess Pie
Chess Pie is a rich, sweet, and sugary classic pie that is made with ingredients you probably have on hand and baked in a flaky crust!
Ingredients
1

9-inch

pie crust,

unbaked, store-bought or homemade

½

cup

(1 stick, 113g) unsalted butter,

melted

2

cups

(400g) granulated sugar,

1

teaspoon

vanilla extract

4

large

eggs,

room temperature

1

tablespoon

cornmeal

1

tablespoon

all-purpose flour

¼

cup

(61g) buttermilk,

room temperature

1

tablespoon

distilled white vinegar

confectioners' sugar,

for dusting

whipped cream,

for garnish (optional)
Instructions
Preheat the oven to 375°F.
Pie Crust
On a lightly floured surface, roll pie crust out into a 12-inch circle. Carefully transfer the crust to a 9-inch pie plate. Cinch the edge of your pie crust to create your desired shape.

Transfer the crust to the freezer for 15 minutes.

Once cold and firm, line the pie crust with parchment paper and fill with pie weights, dry rice, or dry beans.

Bake the pie crust for 10 minutes. Remove the crust from the oven, and carefully remove the pie weights and parchment.

Set aside while you prepare the filling.
Filling
Reduce the oven temperature to 350°F.

In a large bowl, combine butter, sugar, and vanilla. Whisk together until combined.

Add the eggs, one at a time, making sure they are fully incorporated after each addition.

Add cornmeal, flour, buttermilk, and vinegar. Mix to combine.

Pour the filling into the crust and bake for 50-55 minutes, or until the pie is completely set.

Let the pie cool at room temperature for 30-45 minutes before transferring to the refrigerator to cool completely (about 2 hours).

Dust with confectioners' sugar and garnish with whipped topping. Enjoy!
Did you make this recipe?
Thank you for making my recipe! You took pictures, right? Well go ahead and post them on Instagram! Be sure to mention me @iambaker and use the hashtag #YouAreBaker.