This aint your mama's cupcake.
When I stumbled across this recipe on McCormick's site I was a bit taken aback.  Did they seriously list Coarse Grind Pepper as an ingredient?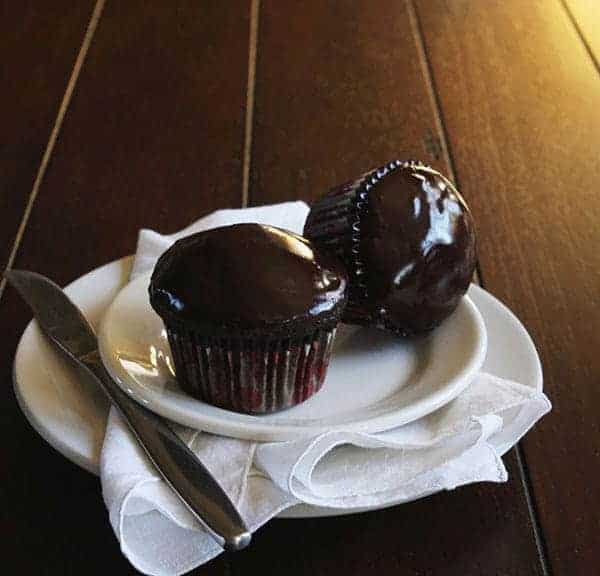 Yes they did.  Along with crushed rosemary!  In a CHOCOLATE CUPCAKE!
***boom***
(that was my mind being blown)
I mean, I know that other people experiment with flavor and texture all the time.  But I dont.  I tend to stick with sugar layered with sugar infused with sugar covered in sugar.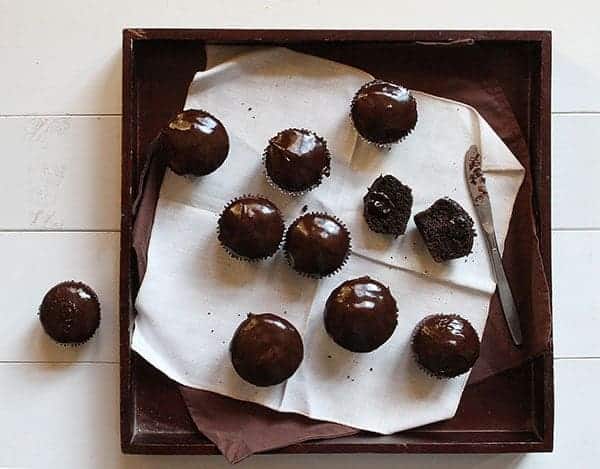 I am glad I did.  These are really fantastic.  The pepper and rosemary are definitely subtle when mixed with the blackberry preserves and end up intensifying the dark chocolate flavor considerably.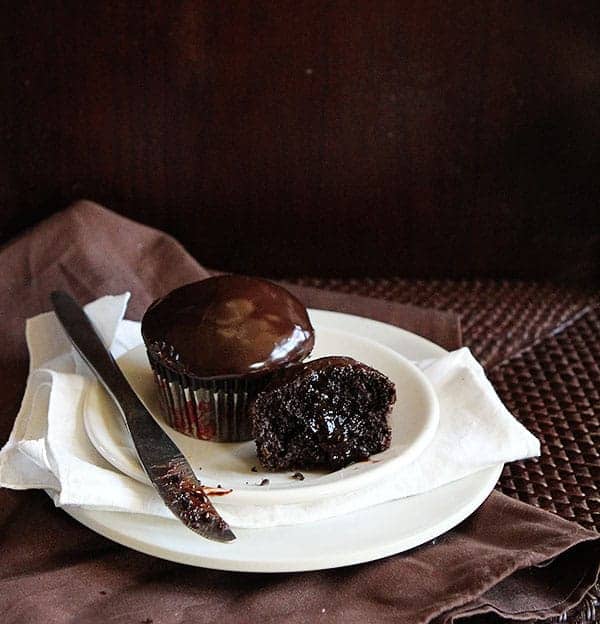 We unintentionally had Rosemary Grilled Chicken for dinner the night that I served these.  It almost seemed if there was a lingering essence… like a mouth memory.  Does that make sense?  When biting into the cupcake the familiar flavor triggered a smile and a blissful sigh.
It just all worked.
Slightly adapted from McCormick.com with permission.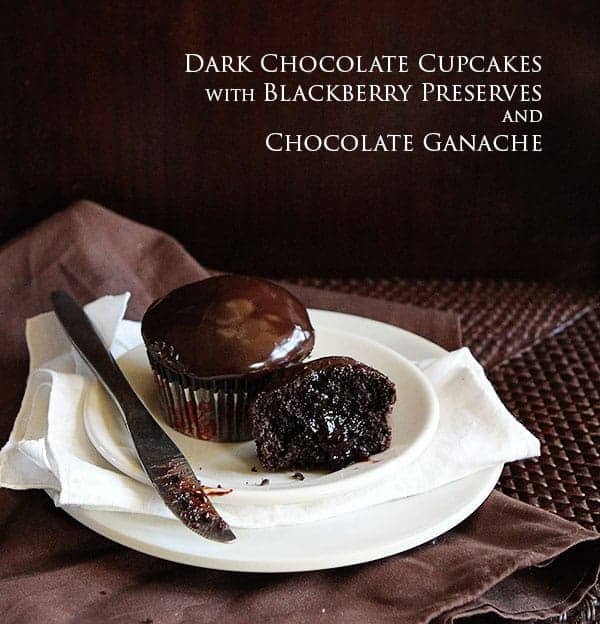 Let me know if you try this cupcake… I would love to know your thoughts!