Here is a video for the BROWNIE PIE! <3

Five fun and easy ways to jazz up the most amazing Homemade Brownies! I hope these ideas inspire you when you are baking!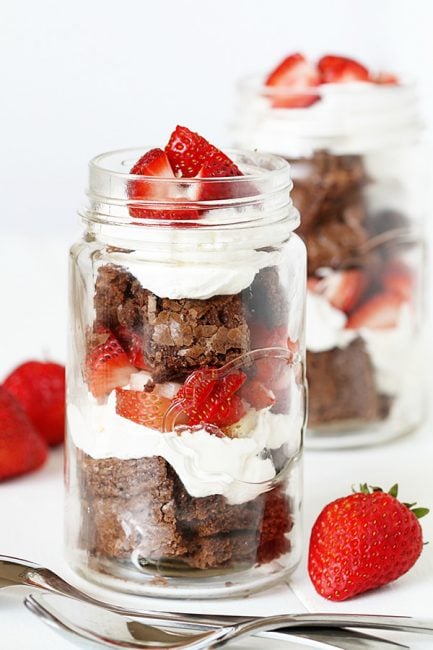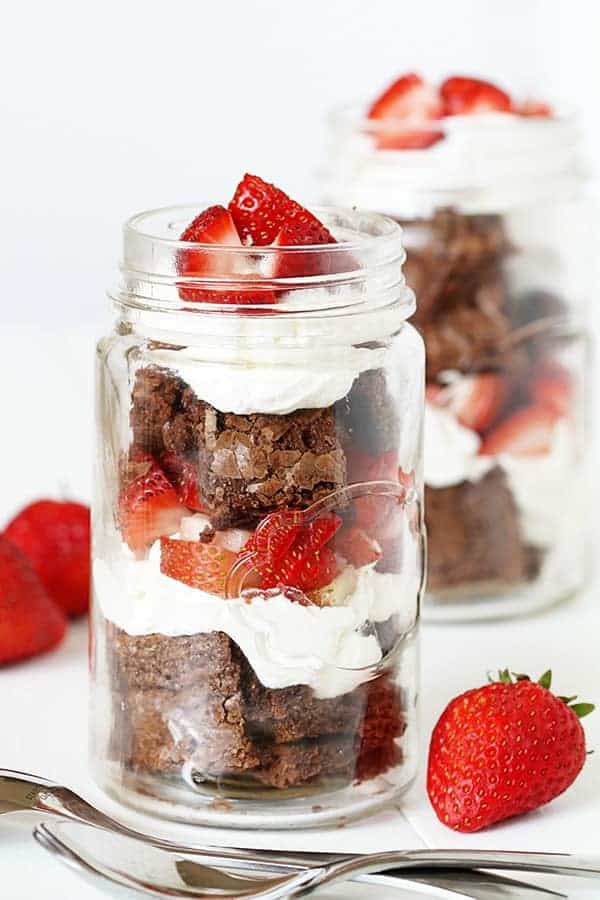 BROWNIE PARFAIT
2 cups chopped strawberries
2 cups whipped cream
Prepare brownies in 9×13 inch pan, bake according to directions and allow to cool.  Invert pan onto a clean solid work surface and cut up brownies into 2-inch cubes. (You can go bigger or smaller depending on the size of your jar)
In a clean quart sized mason jar, crop about 1/2 cup (or 4 cubes) of the brownie cubes into the jar.  Cover with approximately 1/4 cup of whipped cream. Sprinkle 1/4 cup of diced strawberries.  Repeat for one more layer.
Pro Tip: (I learned this tip from a professional pastry chef) Place your whipped cream into a pastry bag (or any plastic baggie will do) and pipe it into the jar. This will keep your jar neat and clean and make a beautiful presentation!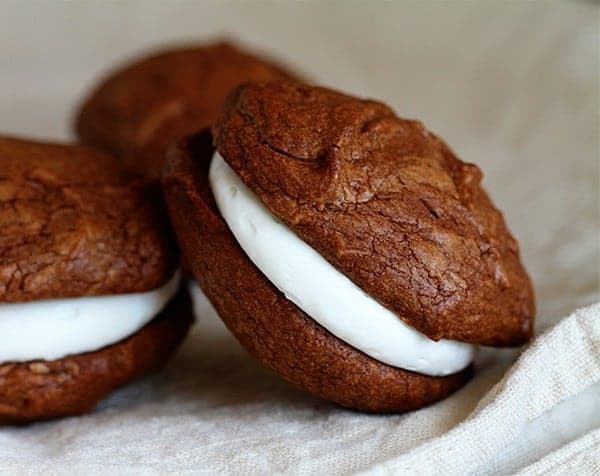 BROWNIE WHOOPIE PIES
Unless you own a whoopie pie pan (which I do not) you will need to make a batter that is more sturdy and able to hold it's form.  To do that I added 1 cup of flour and 1/4 cup cocoa power to the existing recipe.  What that does is create a more cake like batter, and eliminates the thin flaky upper crust a good brownie recipe normally produces.  The flavor, however, is still fabulous!
1 cup flour
1/4 cup cocoa
1 recipe buttercream
Using  a medium ice cream scoop or a 1/8 measuring cup, scoop out batter onto a parchment lined baking sheet.  Place brownie batter at least 2-inch apart as they will spread.  Bake for 8-10 minutes at 350 or until top does not appear wet.  It is best to undercook these rather than overcook, so keep a close eye starting at 7 minutes.
Allow to cool.  Prepare buttercream.  Either pipe out buttercream onto the center of half the whoopie pies or use a knife to spread the frosting.  Place brownie whoopie pie on top of the frosting and now you have your assembled whoopie pie.
*You could also make these with my PERFECT BROWNIE FROSTING. There is a secret ingredient in this frosting that shocks people… but that they always love!!!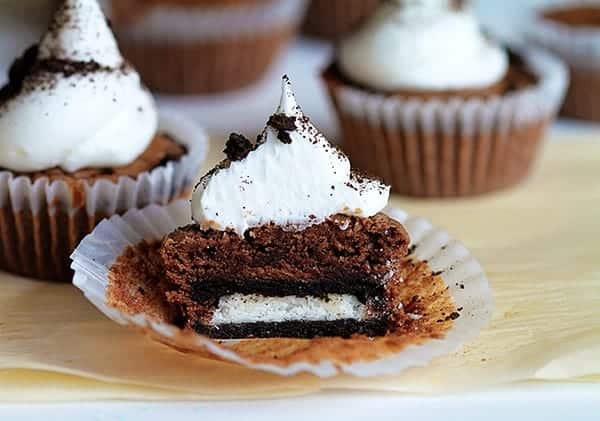 OREO BROWNIE CUPCAKES
12-18 Oreo's (I used Double Stuff)
1 recipe whipped buttercream
Prepare a cupcake pan with liners.  Place one Oreo into each cupcake liner.  Pour about 1/4 cup of brownie batter over each Oreo.  Bake for 18-22 minutes, or until a nice flaky crust forms on cupcake.  Allow to cool.
Prepare buttercream.  When cupcakes have completely cooled, pipe buttercream on top and sprinkle with Oreo crumbs.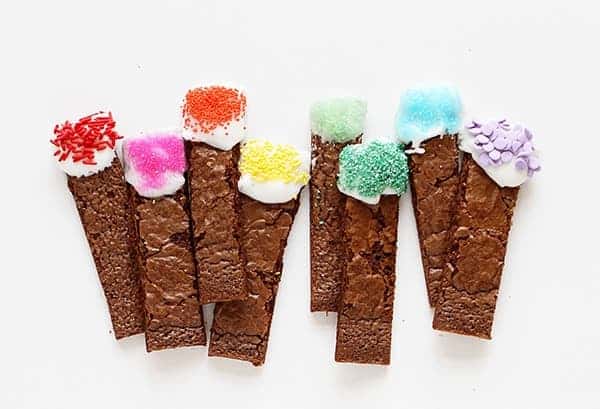 BROWNIE STICKS
1 cup buttercream, softened
sprinkles of choice
Prepare brownie batter. Line a sheet pan with parchment paper making sure the parchment paper goes beyond the edges of the pan.  (this will help for easy removal) Pour brownie batter onto prepared sheet pan. Bake for 8-12 minutes at 350°F. Allow to cool.
Holding onto the excess parchment paper, lift brownies onto clean solid work surface.  Using a pizza cutter or a long knife, cut the brownies in half width wise.  Now start to cut the sticks out, cutting the brownie into 2-inch sections.
Heat buttercream slightly so that it is very pliable and you are able to dip the brownie sticks into it.  Once you have dipped a stick, immediately cover in the sprinkles of your choice.  Allow to cool for about 15 minutes before serving.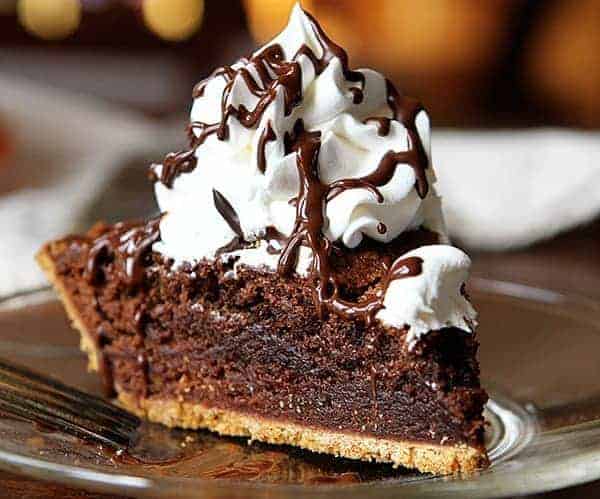 BROWNIE PIE
Graham Cracker Pie Crust
2 cups graham crackers finely ground (about 14 full graham crackers)
6 tablespoons melted butter
1/3 cup brown sugar
Mix ingredients together and press evenly into the bottom on an ungreased pie dish.
2 cups whipped cream (try homemade coconut whipped cream or homemade peppermint whipped cream!)
Chocolate Ganache for drizzling (that ganache recipe is AMAZING… don't go look at it unless you are ready to start drooling)
Prepare brownie batter.  Pour batter onto graham cracker crust and bake for 35-45 minutes at 350 degrees, or until center is firm and an inserted toothpick is removed mostly clean.
Allow to cool completely.  Using a 1M or 2D tip, pipe out little clouds of whipped cream and then drizzle with chocolate ganache.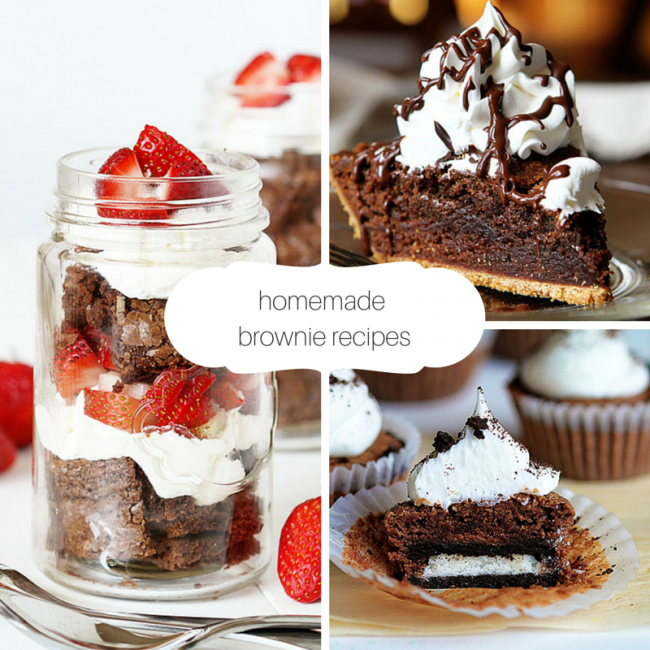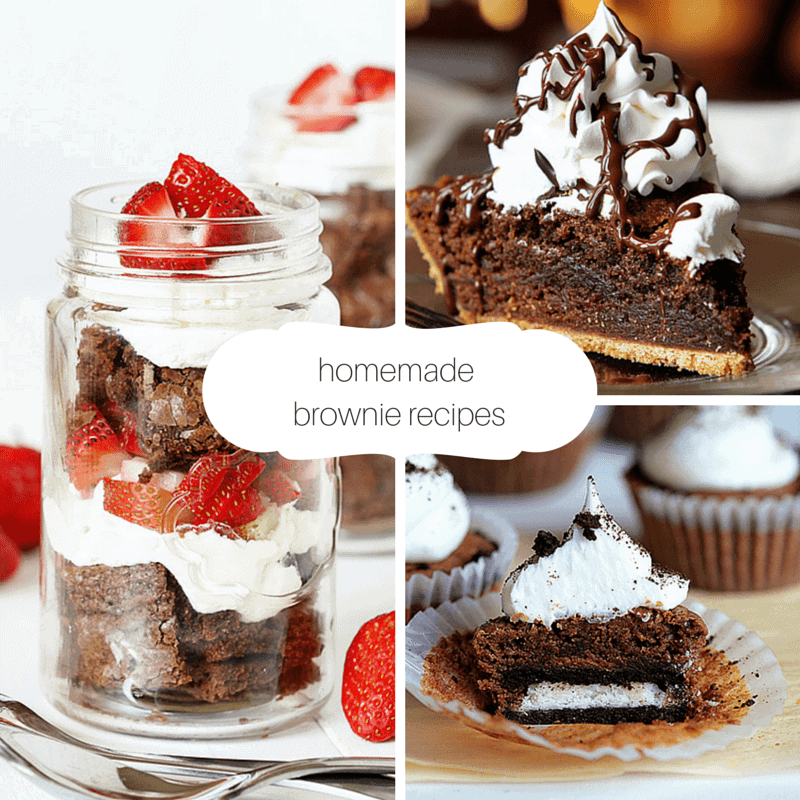 Enjoy!