Have leftover Halloween Candy? This is the perfect way to use up all that candy in a really delicious way! You are just minutes away from Halloween Candy Overload Cookies!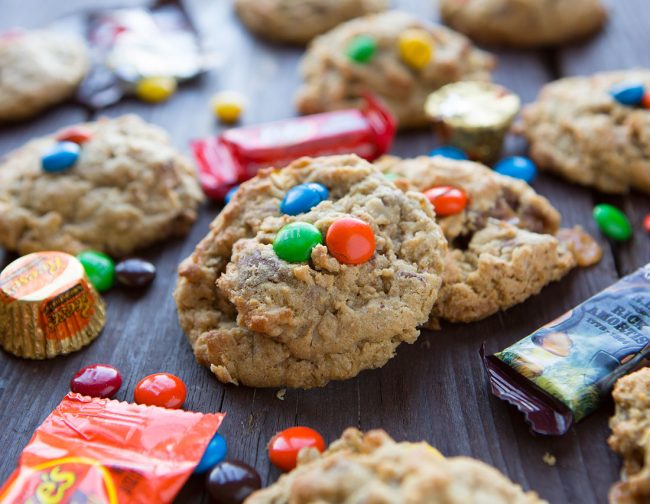 I love that you can use most candies in this recipe!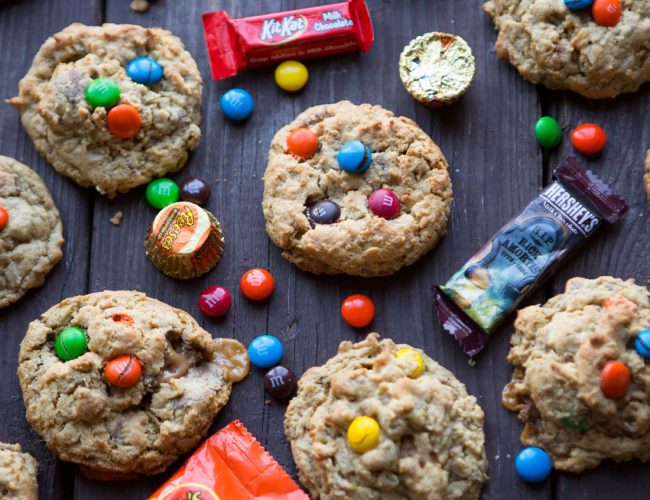 Tips for Success:
You can use most any candy here, but be sure to chop it up into small pieces, roughly the size of an M&M.
If the candy happens to have caramel in it, the caramel will probably melt and ooze out the cookie. While this is delicious, it is also very hot right out of the oven so be careful!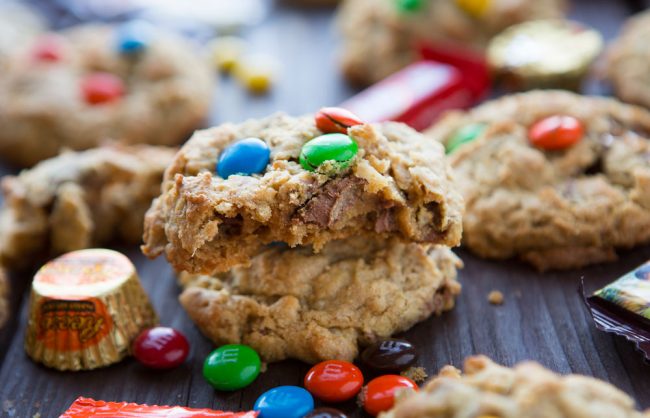 Hope you enjoy these Halloween Candy Overload Cookies!
I made these cookies LIVE on facebook! (Catch me every Tuesday at 11am CT!)