Adorable Monster Cupcakes using plant, seed, and vegetable based food color that are as easy as they are delicious!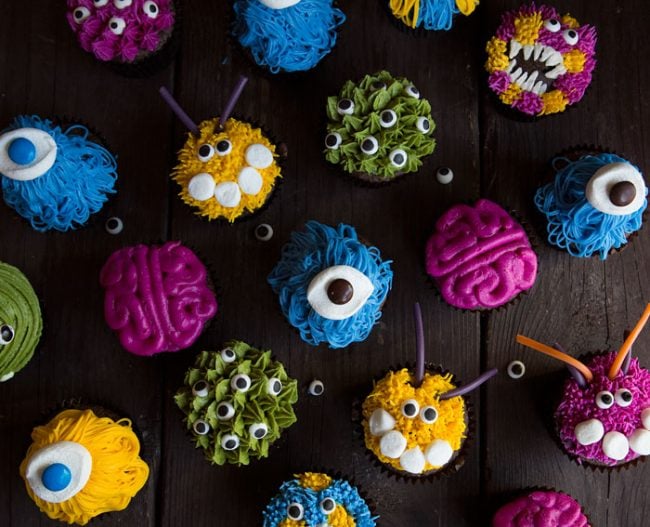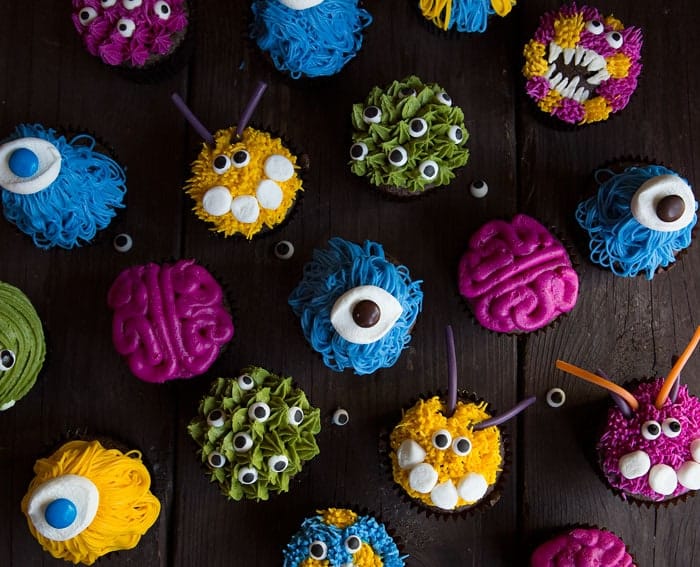 You guys. YOU GUYS!! (This is worth yelling about!)
I have been looking for years for a food color without artificial dyes that produces a beautiful and vibrant color. This new product from McCormick is it!  It is made with ingredients from nature like plants, vegetables, and seeds. We can finally achieve a bright color with a convenient product!
To make these cupcakes you will need:
Buttercream
disposable pastry bags
kitchen knife
marshmallows, large and small
pull and peel licorice
candy eyes
Mini candy-coated chocolate pieces
scissors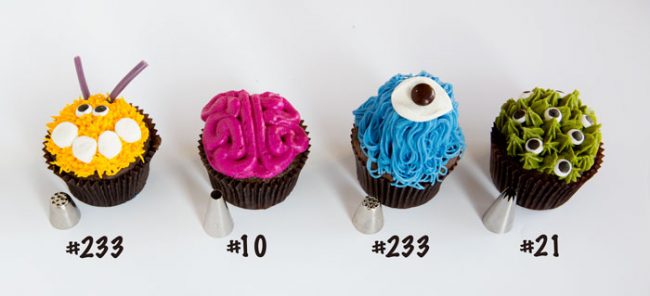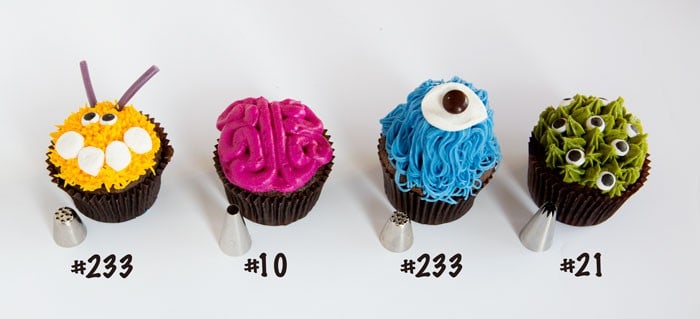 Green Eyed Monster
Fit pastry bag with #21 tip and green frosting. Starting at the center of the cupcake, hold tip near the top and apply pressure. Build a small base of frosting then quickly pull away. You should have a star "spike" of frosting. Repeat over the entire surface of the cupcake. Add 7-9 candy eyes over top of frosting.
Zombie Brain
Fit pastry bag with #10 tip and pink frosting. Pipe out a dollop of frosting onto the cupcake and then smooth out with a kitchen knife. Starting just to the right of the center of the cupcake, pipe a line from top to bottom. Then start to wiggle the tip back up towards the top moving back and forth and making sure the frosting touches on the sides. Repeat on the left side of the cupcake.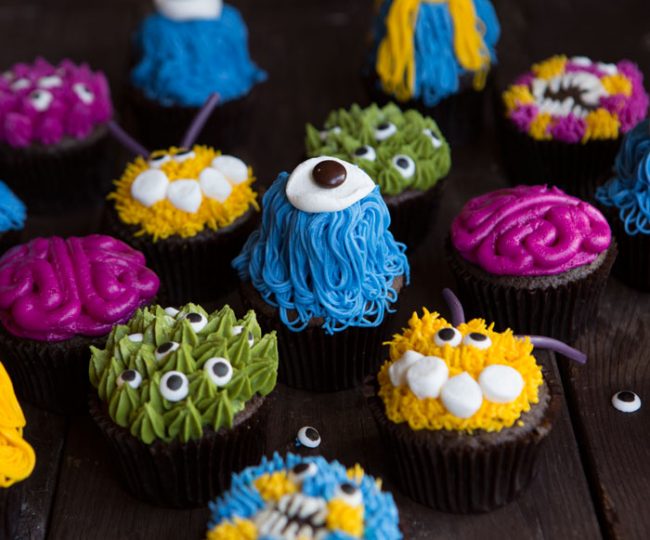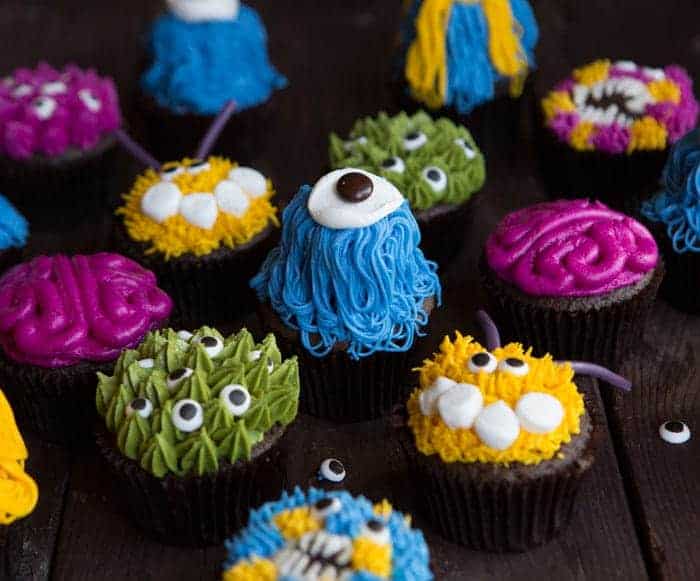 Yellow Centipede Monster
Fit pastry bag with #233 tip and yellow frosting. Using short, quick action while applying pressure, add small dollops of "fur" to the cupcake. Do this over the entire surface of the cupcake. Cut two small marshmallows in half and then fit the four pieces (cut side down) in a smile on the cupcake. Add two eyes and stick a 1-2 inch piece of pull and peel rope licorice into the top of the cupcake above the eyes.
Blue Cyclops
Fit pastry bag with #233 tip and blue frosting. Cut the upper third off of a large marshmallow and place the larger piece on the cupcake.
Apply pressure to the pastry bag and start moving out and away from the center of the marshmallow while applying pressure. This will create small loops of blue frosting. Continue this around the entire cupcake. Place the smaller piece of marshmallow on top of the frosting, cut side up. Set an M&M in the center of the marshmallow.
See a video on how I made these cupcakes here: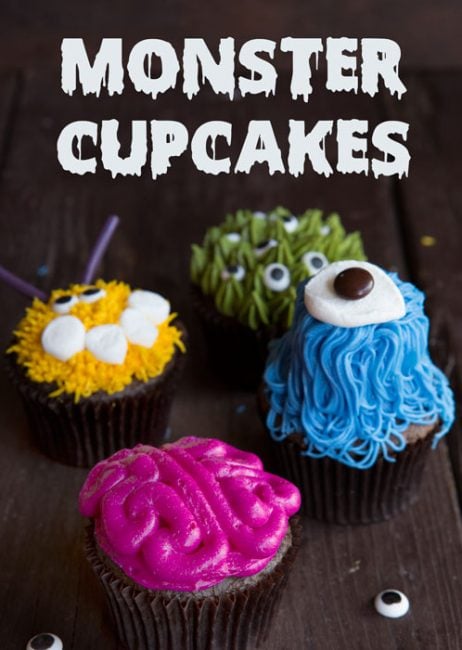 I am fortunate to be able to work with brands that I use and love. Thankful to McCormick for partnering with me!