Simple pink rosettes adorn this light blue cake designed just for mom!

You CAN do easy DIY flowers on a cake! This technique makes even the most beginning of bakers look like professionals!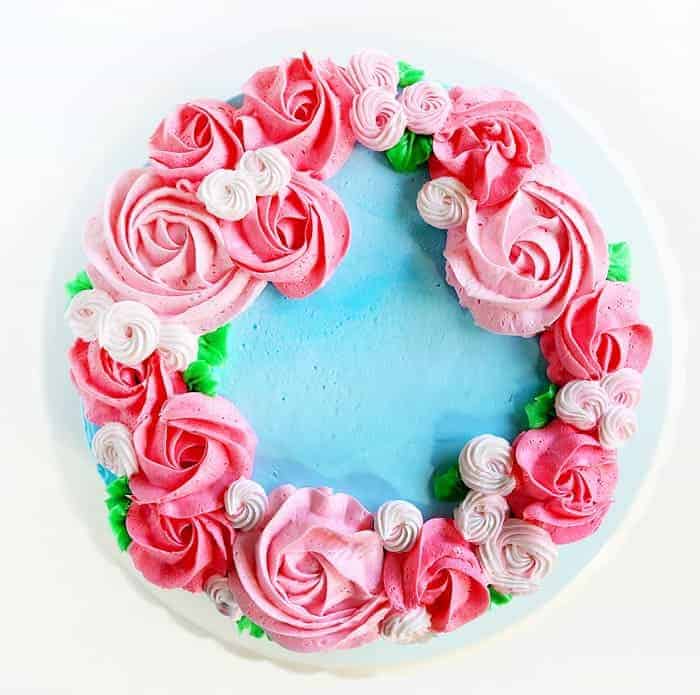 Let me tell you about this cake.
It was supposed to be really simple. Easy. No-fuss. Quick. Done.
It was none of the above. Not because it is a complicated cake, but because nothing went according to plan.
I had this idea in mind… I wanted to create a cake for my MIL that would be specific to her in every way. The colors she loves with flowers she loves and flavors she loves.
Well. The colors did not turn out right. The frosting had so many air holes in it I was going cross-eyed. The design was not working out. The crumb coat and final coat we so flawed and every trick I tried to fix them was making it worse.
It was a bad baking day.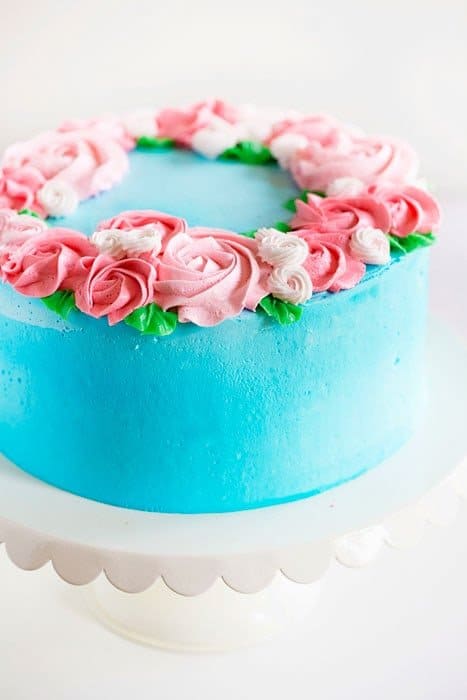 I finally gave up. Or, gave in.
I set that horribly crumb coated cake in front of me and vowed to decorate it anyway.
I was determined to not let the pesky bad-decorating details get in the way of the message.
Because truly, that is what is important about this cake.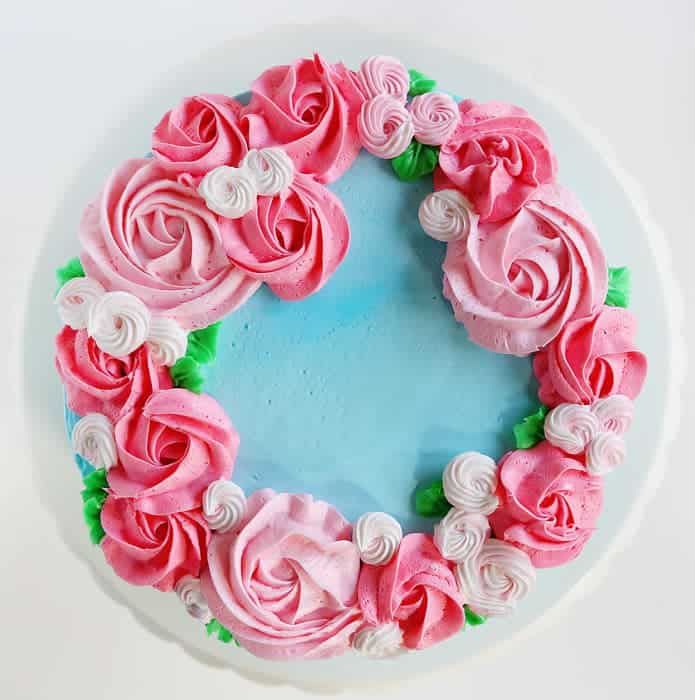 What is the message?
Each large light pink flower represents one of my MIL's kids. She has 3 boys.
Each of the medium darker pink flowers represents a grandchild. She has 10!
And each of the white mini rosettes is a prayer we (as a family) prayed for her. A blessing!
Each and every beautiful flower was a symbol of someone living on this earth that loves her dearly, that appreciates her, and thanks for her not only the woman she is but the family she raised.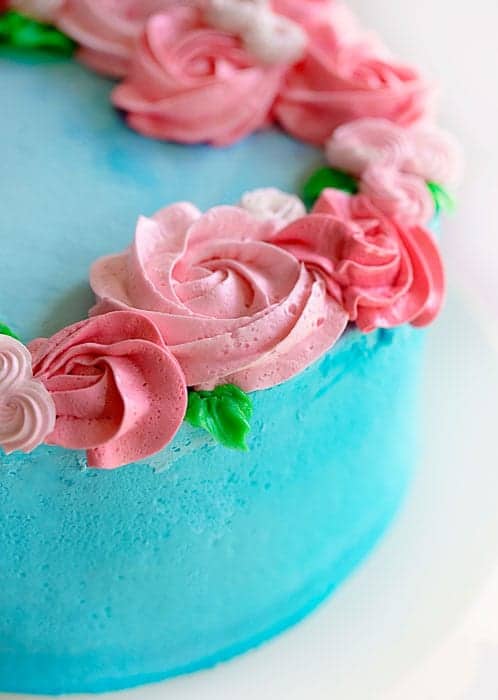 Just in case you want to make this cake too, here are the details:
Cake  Carrot Cake
Frosting Whipped Cream Cheese (Instead granulated sugar I used 2 cups of confectioners sugar. Pay special attention to the consistency. If too 'loose' add in more sugar.)
red food color (different amounts for dark pink, pink, and light pink)
blue + yellow food color (for the leaves, I only had about 1/2 cup of frosting total)
pastry bags
1M tip or a large open star tip
#70 leaf tip
I share how to make a rosette cake here. (See all my rose cakes here– I have about a hundred tutorials!)
See a VIDEO of how I made this cake on my facebook page!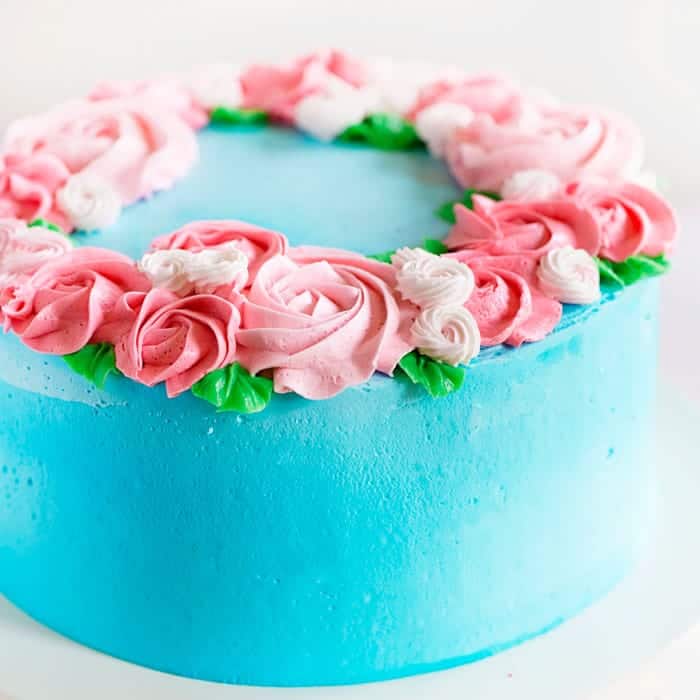 So in spite of all the errors and mistakes… I think this Mother's Day Cake will be a really special and significant gift!