Creating beautiful and delicious cake can also be easy. This One Bowl Chocolate Fruit Cake comes together quickly and tastes amazing!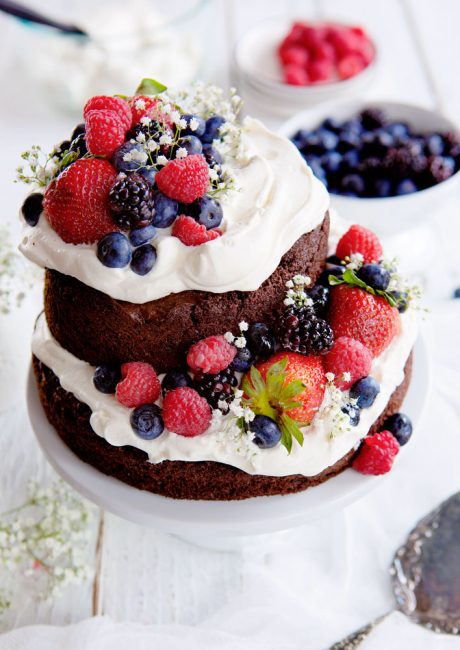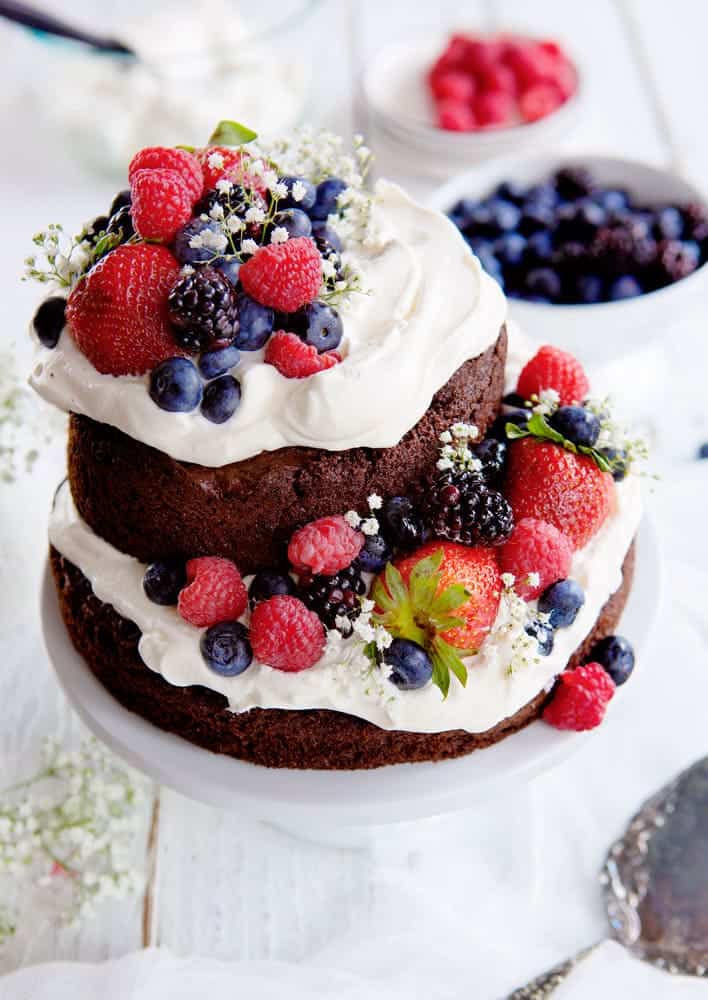 I wanted to make this cake to show a little bit of my "behind the scenes" process. (Video below) I often work with clients who request certain recipes and ingredients and the process from conception to completion is often long! We start by brainstorming, then I shop for ingredients, then I bake and prepare the recipe. After the recipe is made, I need to style and photograph it, which is such a fun part! After photographing (and sometimes doing video which takes many more hours!) I will edit photos. After photos are edited then I will share all on my social media; Facebook, Instagram, Pinterest, etc. And then… we get to enjoy it! The entire process can take over 10 hours and be over the course of days. But it's worth it… I do love my job!
I hope you enjoy the video below. There are a lot of Olivia cameo's, which makes sense because she never leaves my side! <3
To make this cake you will need:
0ne bowl chocolate cake recipe (below)
whipped cream (below)
fresh fruit
baby's breath (optional)
small offset spatula
cake stand
For this cake I made in the video I divided the batter between one 8-inch pan and one 6-inch pan.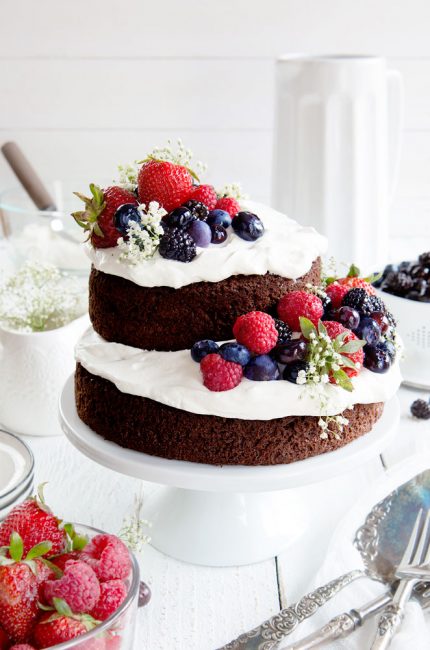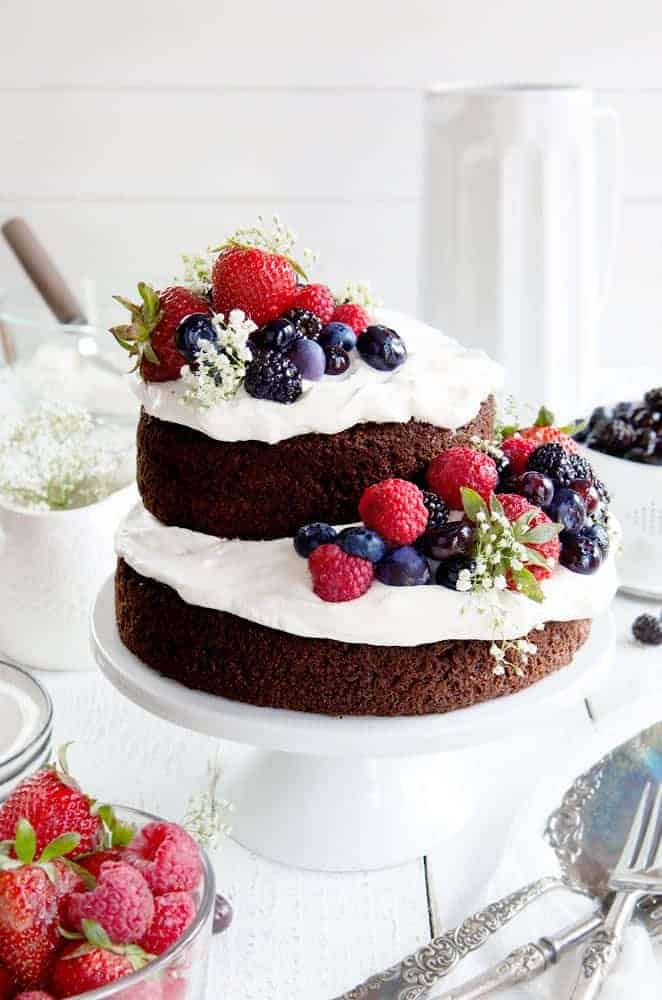 I double this recipe so that I would have plenty of whipped cream.
Begin by making the cakes. Allow to cool.
Prepare whipped cream.
Wash and dry all fresh fruit.
Set 8-inch round cake on cake stand. Spread about 1 cup of whipped cream over cake with offset spatula. Set 6-inch cake off-center. Cover in whipped cream.
Place the fruit around the lower edge of the cake. Then place more fruit around the opposite top edge of the 6-inch cake.
If you want, you can add in baby's breath around the fruit.
So simple, yet such a lovely way to serve!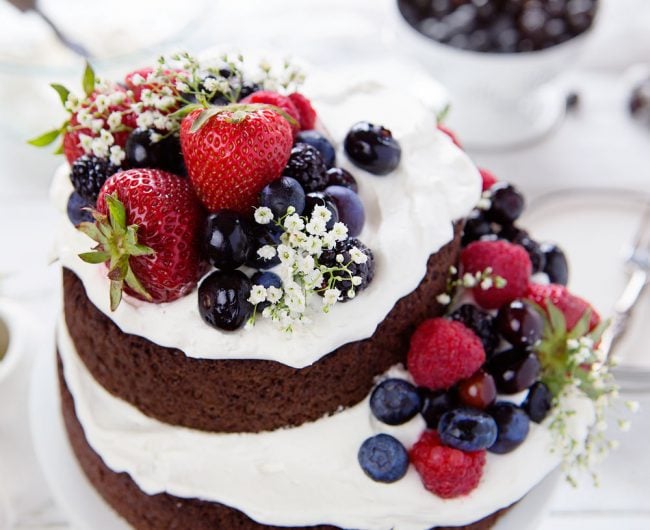 Here is that video I was talking about. An average bake/shoot day is usually about 10 hours, and can sometimes happen over the course of a couple days. And sharing on social media is an never ending process! 🙂
I really hope you enjoyed this little snippet into my process. I would love to share more like this; often times the outtakes are the best memory makers!