I hope I have stressed to you the simple joy and delight that is beautifully expressed in the relationship between peanut butter and butterscotch.  I have made it into a cake, a dessert pizza, a chocolate bark, and now a snickerdoodle.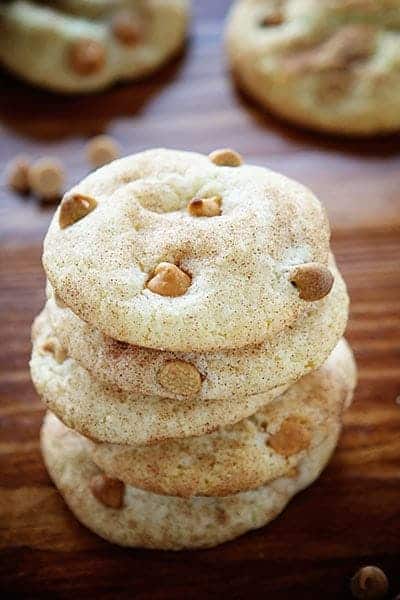 Why?
It's fun.
It's pretty.
People love it.
Because it works.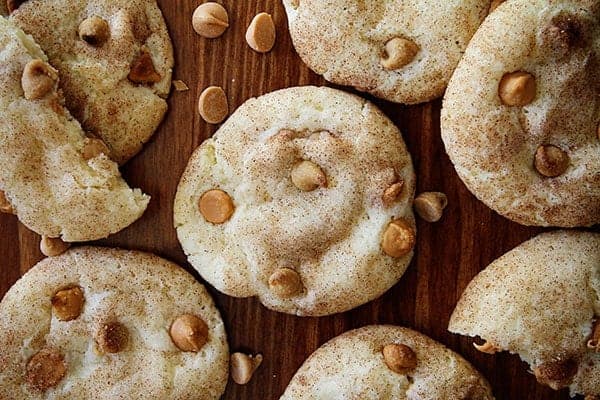 I used peanut butter chips and butterscotch chips to add flavor to a classic snickerdoodle cookies. aQuite frankly, that was all it took to make these the best cookies known to man.  Just so you know, they are officially the awesomest cookie I have ever made.*
*according to my 3 year old whom I am sure will grow up to have an extremely sophisticated palate. Ahem.

Recipe adapted just slightly from McCormick.com.
But I didn't stop there.  If you are a regular reader you may have noticed that there is one ingredient missing from my snickerdoodle cookies.
Marshmallow.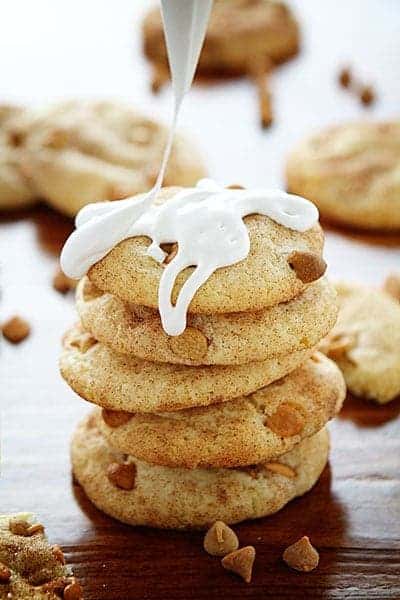 I grabbed a container of marshmallow fluff from the pantry, put it into a pastry bag and heated it for about 15 seconds.
Then I just started piping it out, right on top of the stack of cookies.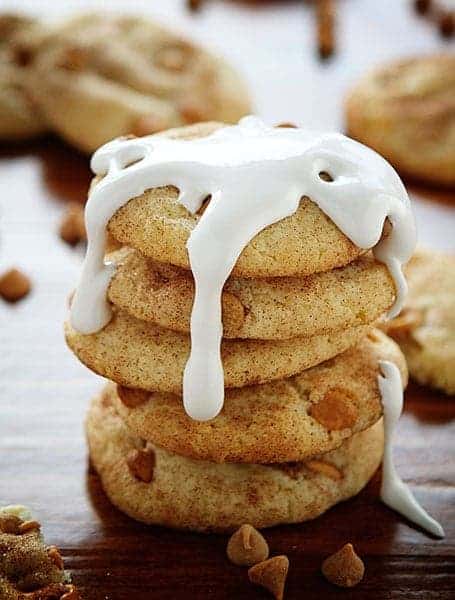 As that sweet white fluff slowly made it's way down the sides of the cookies, I just sat back and watched in amazement.  This was the crowning moment in my culinary career.  Granted, Bon Appetite was not going to come calling for this recipe, but YOU are going to love it.  And your opinion is the only one that really matters.
So go forth and try this.  You will love it, I promise.
It was an absolute delight to create these Butterscotch Peanut Butter Snickerdoodles with McCormick. Thank you so, so much for supporting the brands that support this blog. I only work with the best, and am thankful that McCormick is willing to partner with me! <3