This Pumpkin Cake with Chocolate Pecan Filling is heaven in every bite. Spiced pumpkin cake paired with rich chocolate pecan frosting and stacked in a beautiful layer cake. So good!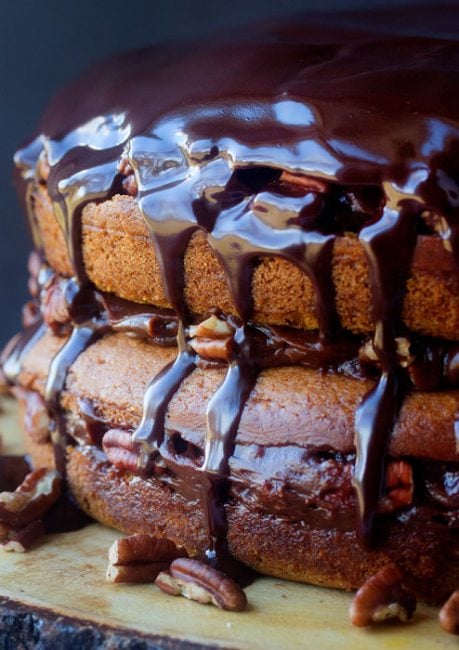 My husband once told me that he didn't "get" chocolate and pumpkin. That it just seemed a bit weird. So of course I made it my life's mission to convert him to a chocolate and pumpkin cake lover. Well, I am happy to report that I have succeeded. And THIS cake is part of the reason why!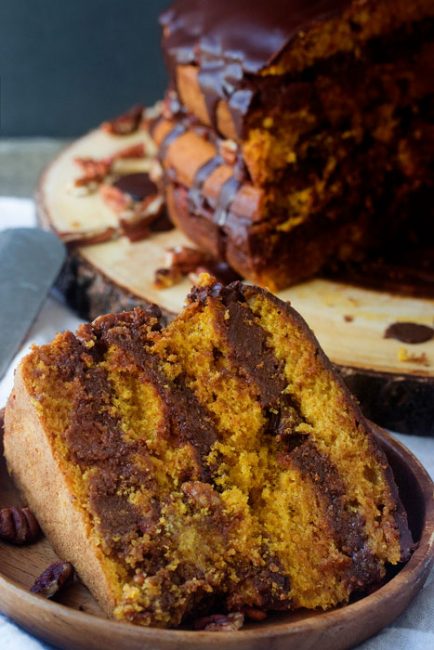 I have to talk about that chocolate glaze for a second. It's a smooth and velvety chocolate ganache glaze that just puts it a little more over the top but in the tastiest of ways. Watching it drip down the sides of the cake definitely made my mouth water!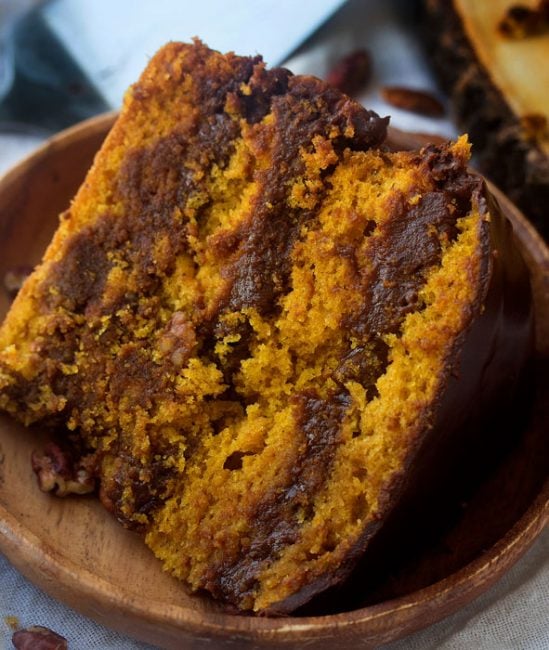 Switch up your chocolate routine and pair it with some pumpkin and pecans this year because this Pumpkin Spice Cake with Chocolate Pecan Filling is a winner.
Ever wanted to try a REAL pumpkin cake? This recipe is unlike anything you have ever seen!
Check out my other favorite Chocolate Pumpkin Cake here!
Photos by Tornadough Alli