Do you have that one chore that you simply detest? For me, it's washing the dishes. I would rather iron every single one of my husband's shirts with military precision than do dishes.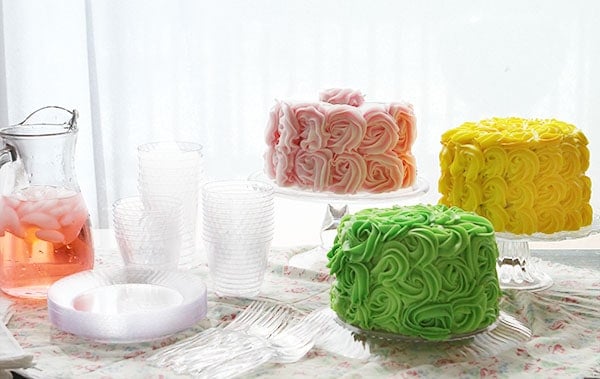 Especially baking dishes. I bake all the time, and after the preparation and assembly and decoration, the last thing I want to do is dive into a sink of batter bowls, dried frosting tips, and sticky crumbly side plates.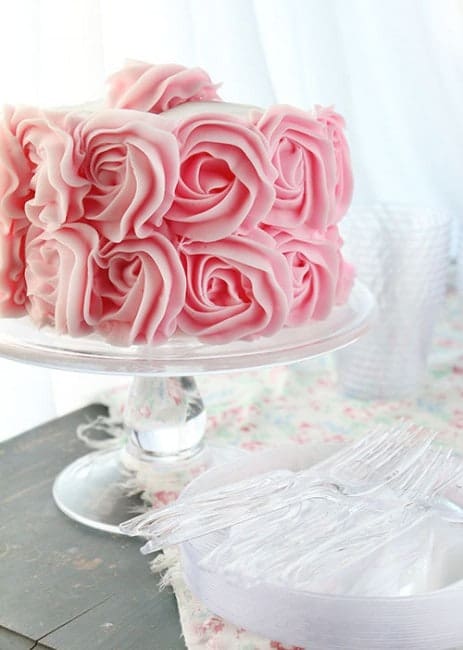 So at my most recent get together I decided to change things up a bit.  I embraced easy. Sitting alongside my beautiful crystal cake stands covered in rosette cakes I placed Chinet tableware.
I used their new side plates, silverware and cups. I also used a dinner plate for an extra special purpose, but I will show you that in just a second.  (Can you find it in the picture at the top?)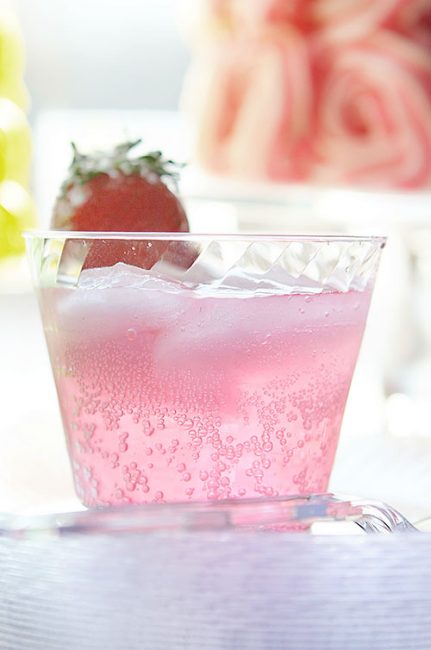 It all fit together quite beautifully.  The sunny day, the shabby chic cakes, the glass cake stands, and the side plates, utensils, and cups created a lovely and magical setting.
I gave Olivia a cup to play with and she would not let it go!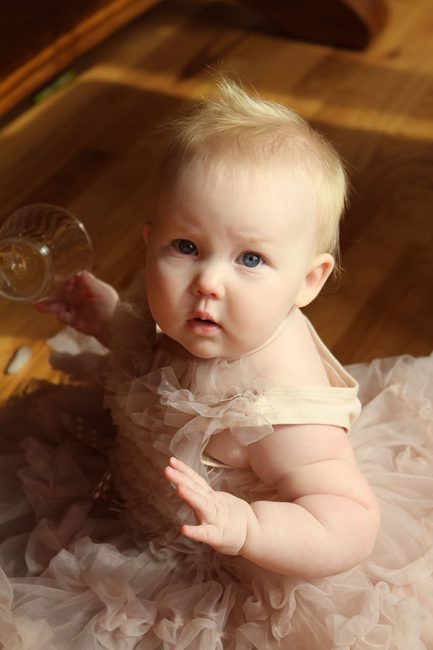 She was the belle of the ball with her ruffles and chubby cheeks, sipping out of her crystal glass.
It's basically the baby version of Cinderella.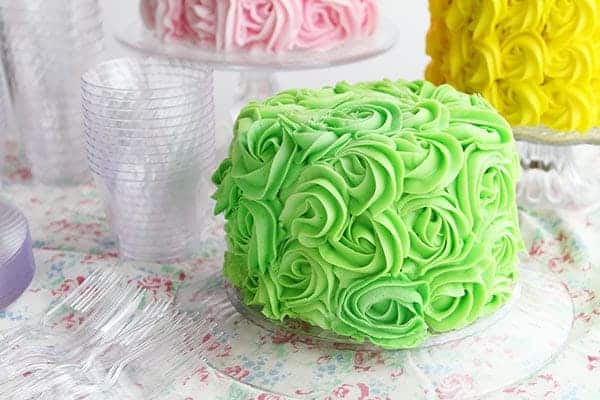 And what do you think of my new cake stand?  I wanted the cakes to be at different heights on my table, so I used traditional cake stands for the pink and yellow rosette cakes and a Chinet plate for the green rosette cake.

MY LATEST VIDEOS
At first glance you cannot tell that it is plastic!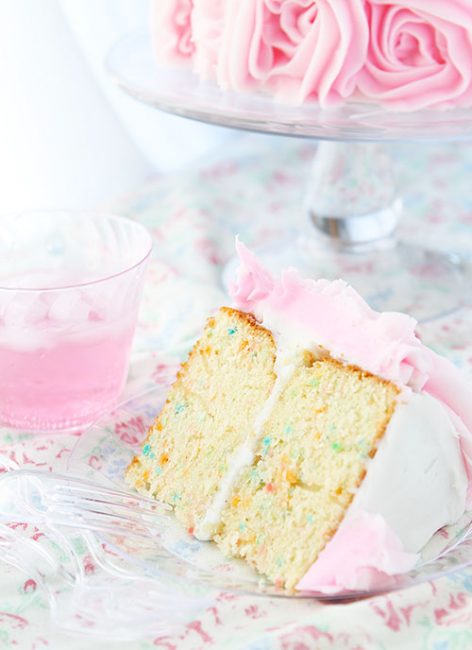 This party was such fun, not only because of the delicious cake and drinks, but because of the ease of clean up.  I almost did not want to throw the plates and silverware away.  It is beautiful, easy to use, durable and cheap!!  Which is something every party planner wants to hear.
I used this Classic Buttercream Recipe. If you want to know how to make your own Homemade Funfetti Cake Mix, click here!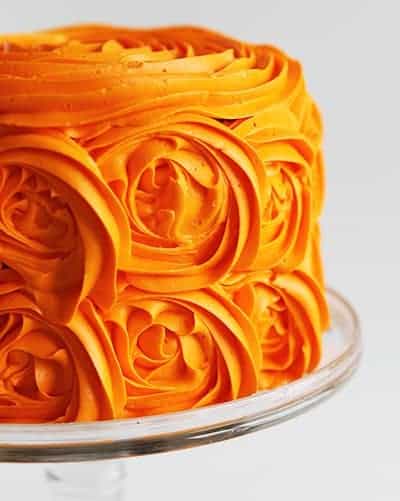 I also made a quick video on how to decorate a rose cake!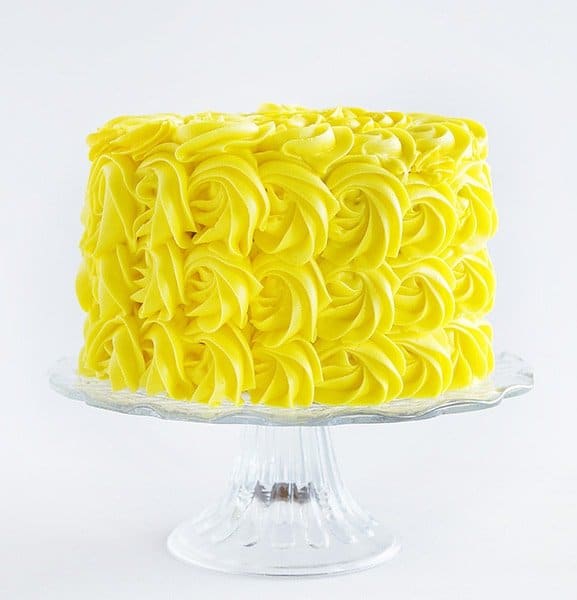 Here is another tutorial on How To Make a Rose Cake!