Do you or your kids need a snack break from basic pretzels and chips? Taco Oyster Crackers give original oyster crackers a kick, and they are the perfect after school or game day snack! You may want to grab a few crackers for yourself before the kids get home from school, just a heads up : ) Or, try my Homemade Apple Sauce for a sweeter after school treat!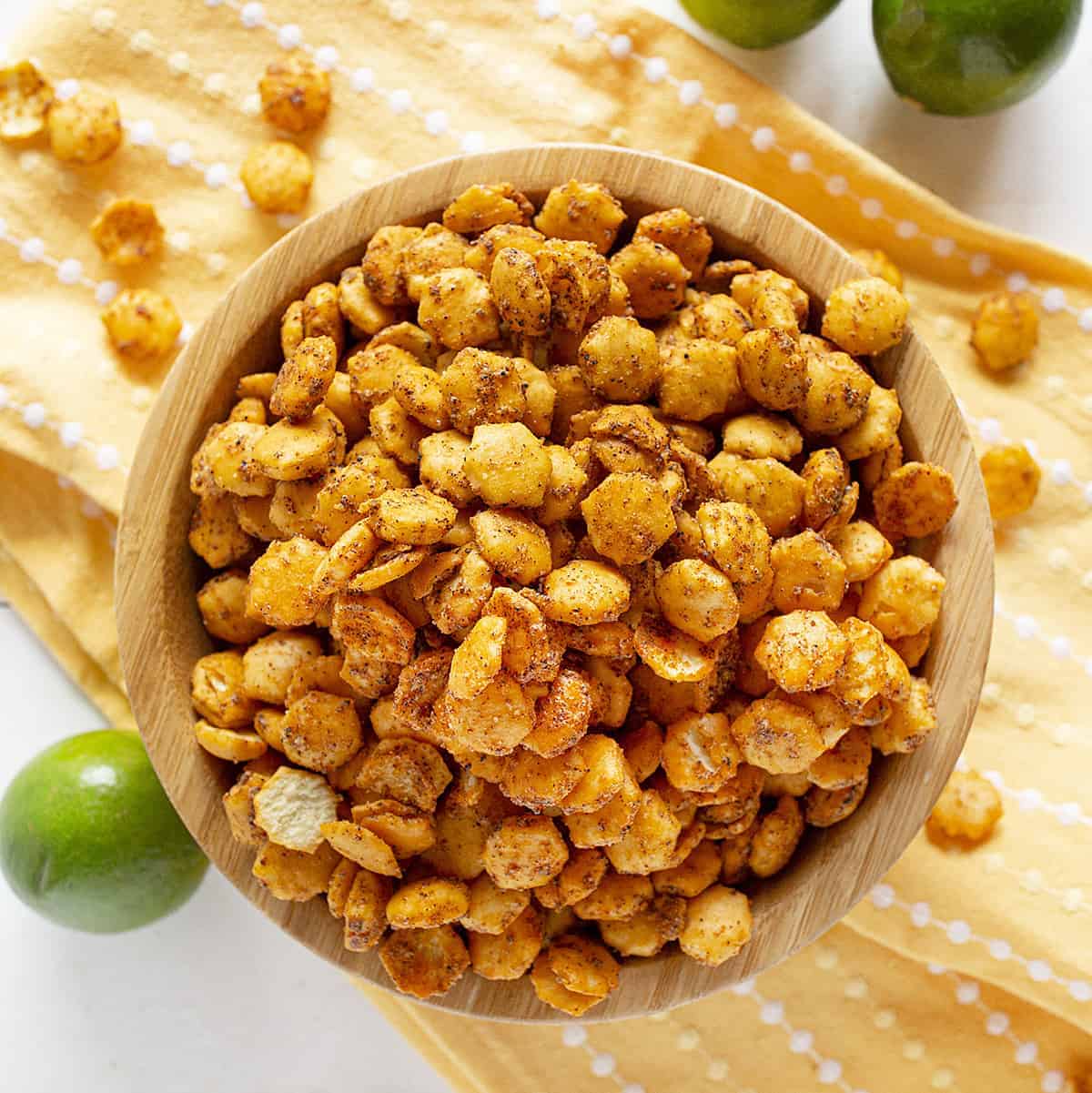 Taco Oyster Crackers
I remember having Clam Chowder as a kid, and the best part about the meal was the oyster crackers! The crackers would soak up the flavorful soup so perfectly. I also remember grabbing handfuls of the lightly salted crackers whenever they were around, even as an adult. If you have ever been to a supper club, the salad bar would sometimes have little bags of the crackers, which I would stash away for a later snack.
Now, these crackers can be taken up a notch. I have seen them made with ranch seasoning, so using taco seasoning sounded just as tasty, with a little twist. Taco Oyster Crackers are one of the easiest snacks to make and have ready for the kids when they come home from school 'starving'. It can also be an easy, on the go snack to carry in a sealable container.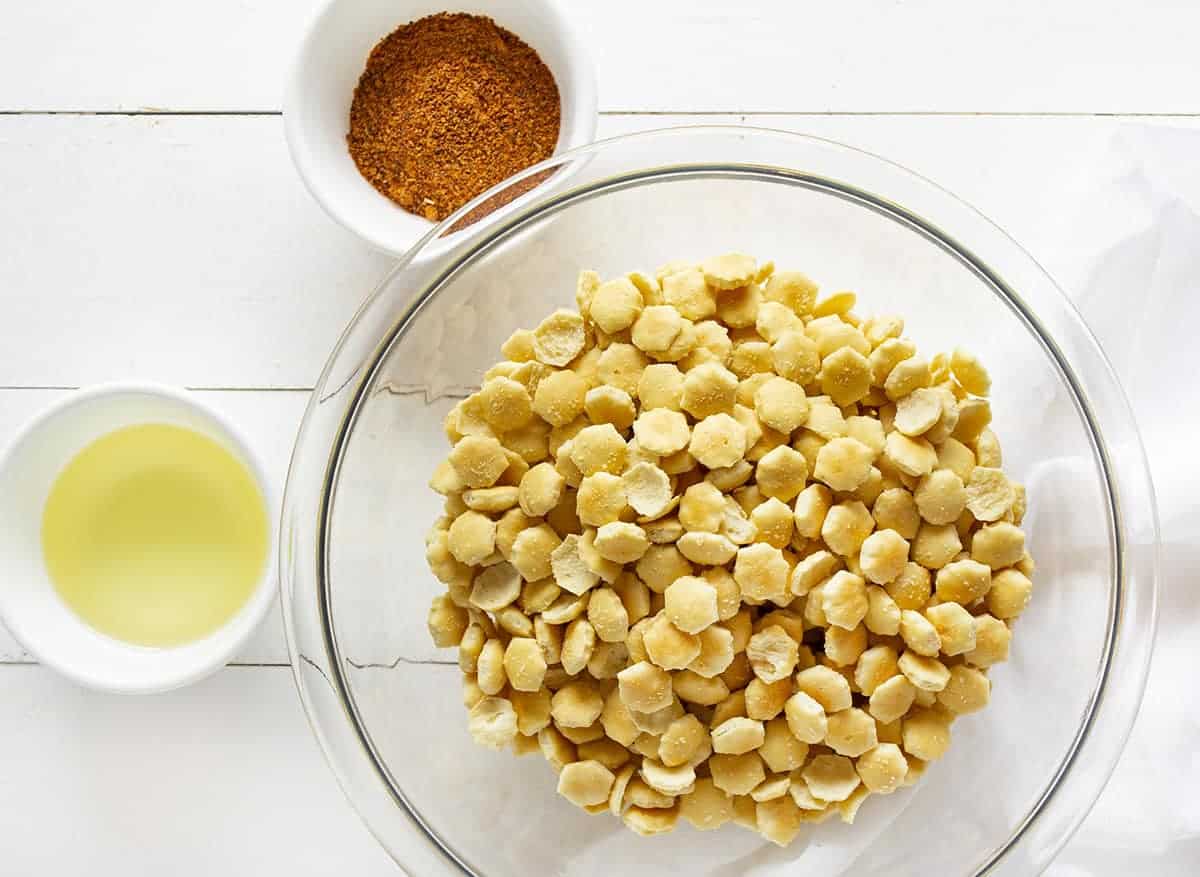 Taco Oyster Cracker Recipe
Oyster crackers, also known as 'water crackers', 'Philadelphia crackers', and 'Trenton crackers', are no longer just for clam chowder and oyster stew. These small round crackers are similar to saltine crackers, but they are made with less salt. With four simple ingredients, you will have a new favorite snack to serve at tailgate parties, after school or any gathering. Try these for your Taco Tuesday theme, although they are so addicting, you won't want them only on Tuesdays.
Ingredients:
oyster crackers
canola oil
taco seasoning
lime juice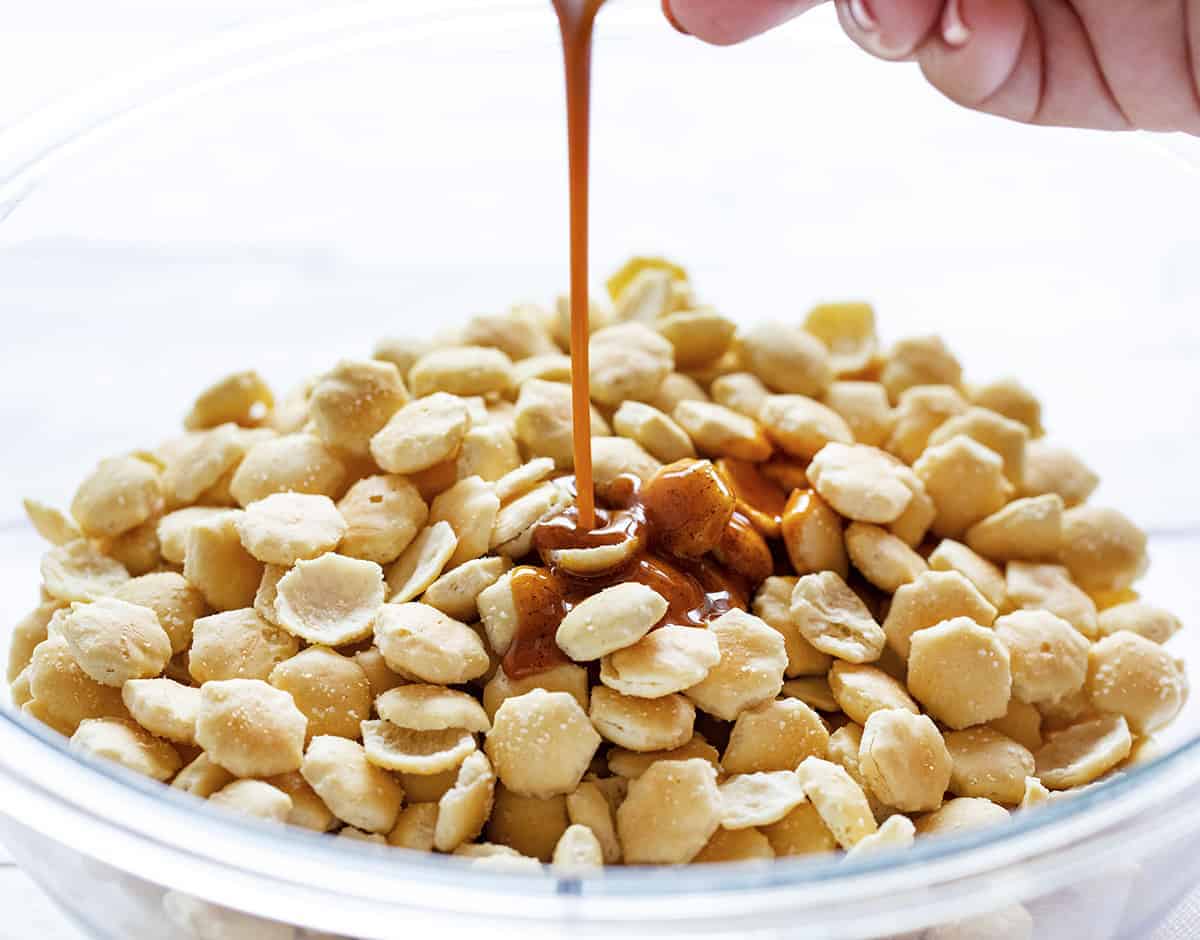 Making Taco Oyster Crackers
Preheat the oven to 250°F. Next, in a large bowl, combine the canola oil and taco seasoning. Pour your bag of oyster crackers into the oil and seasoning mixture. Make sure all the crackers are covered with the oil/seasoning mixture and place the crackers on a lined baking sheet to bake for 25-30 minutes. Halfway through the baking, stir the crackers a bit. They are done when they are golden brown and slightly crispy. Let the crackers completely cool before serving or storing in a sealable container. Sprinkle the crackers with lime juice for some added flavor.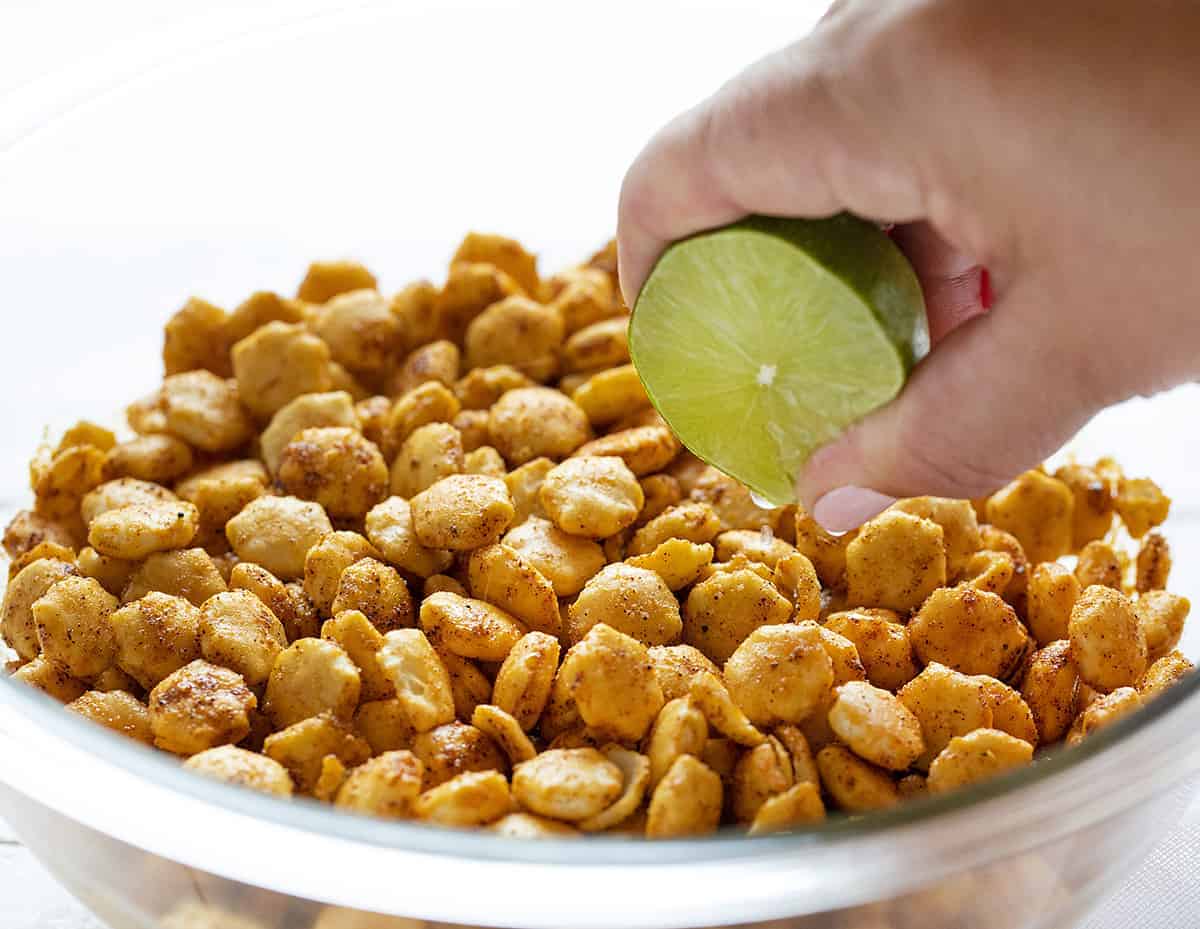 Variations of Taco Oyster Crackers
After you have tried adding taco seasoning to your oyster crackers, use a spicy taco seasoning for a bigger kick, or go back to the basics by using ranch seasoning.  And, how about salted toffee oyster crackers? Why not??? Let me know what you have tried, and how it turned out! You could create an oyster cracker variety for every day of the week!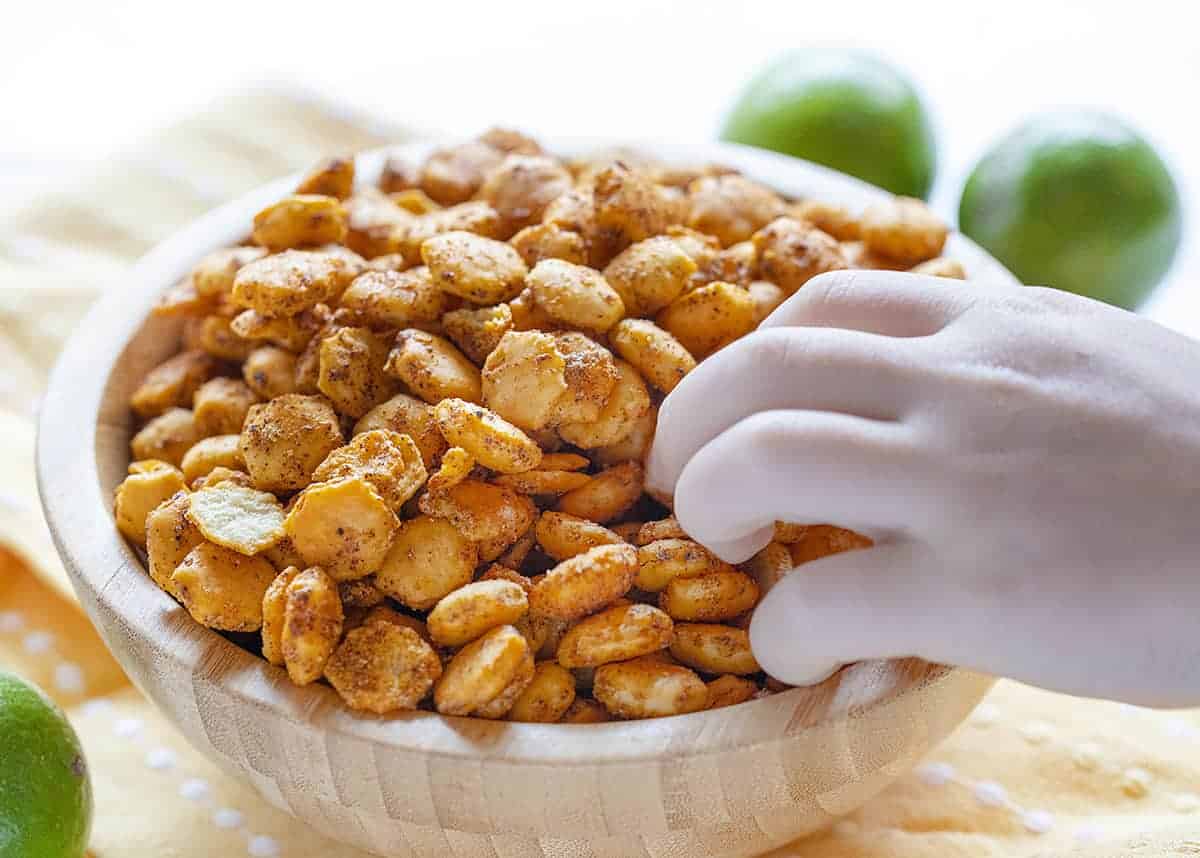 Looking for More Easy Snacks to Make?
Your kids will always crave an after school snack. Here are some of my favorite simple snacks to have on hand.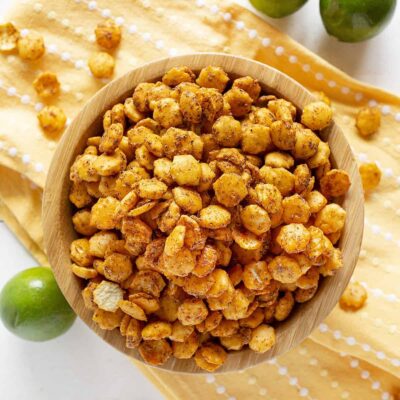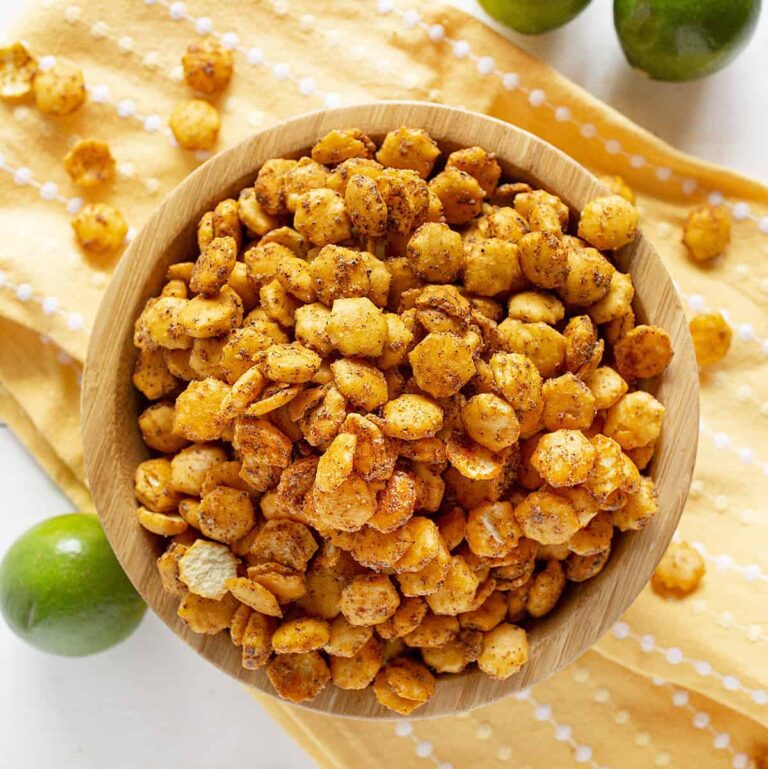 Taco Oyster Crackers
Ingredients
1 

bag

(9 ounces) Oyster Crackers

1/4 

cup

(54.5g) canola oil

1

package

taco seasoning

1 

tablespoon

lime juice
Instructions
Preheat oven to 250°F, and line a baking sheet with parchment paper.

Mix the oil and seasoning in a large bowl. When combined, toss in crackers and stir until the crackers are completely coated in oil and seasoning.

Transfer crackers to prepared baking sheet, and spread them out so they are in a single layer. Bake for 25-30 minutes, stirring halfway through.

When crackers are golden brown and slightly crispy, remove them from the oven and let them cool completely before serving. Sprinkle lime juice for an added flavor.
Did you make this recipe?
Thank you for making my recipe! You took pictures, right? Well go ahead and post them on Instagram! Be sure to mention me @iambaker and use the hashtag #YouAreBaker.