I have been thinking about this particular cake for about a month now, but just never felt good enough to make it. Well, I am feeling better and better everyday, and I suddenly had the urge to tackle this cake!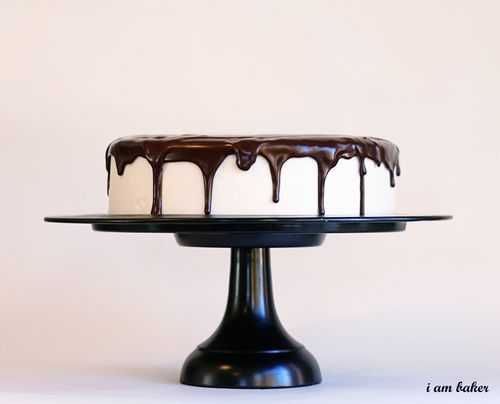 Ahhh! Is it scary or what?
I kid.
I have made a cake similarto this before, but I really wanted to attempt ganache again. I wanted to see if I could make it shiney and beautiful like my culinary hero Ina Garten.
I did. But then I used waaaaaayyyyyy to much and it got allgloppy.
But now for the fun part.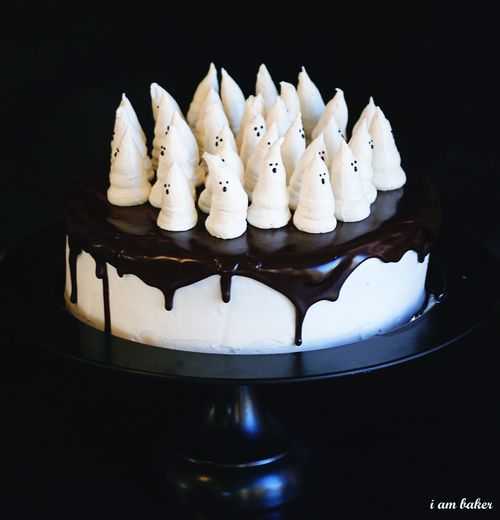 Or, the "boo" tiful part.
I tried a brand new recipe for a sweet marshmallow buttercream to make some whimsy little ghosts on my cake.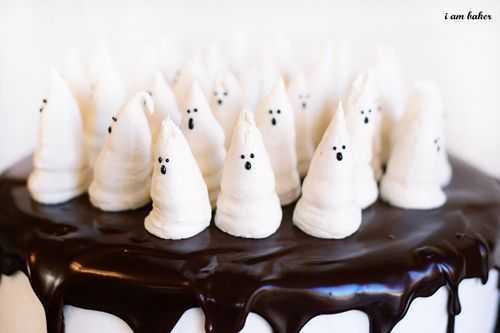 I used a bit of my glaze icing and added some scary expressions to the ghosts.
Ok, ok, so they arent scary. My kids even laughed at me.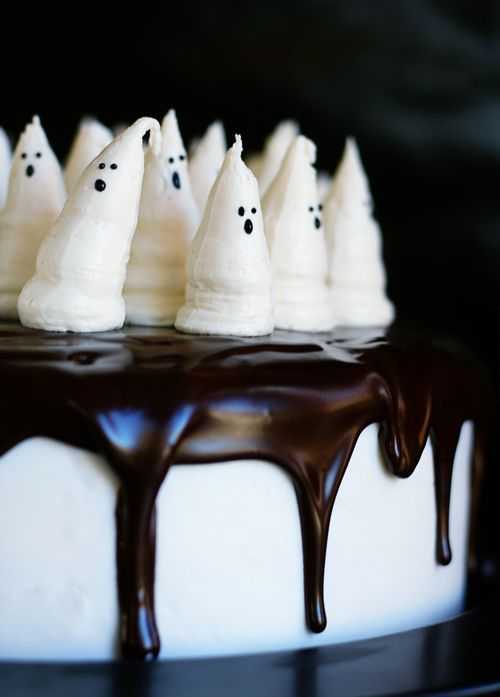 But I sorta liked them.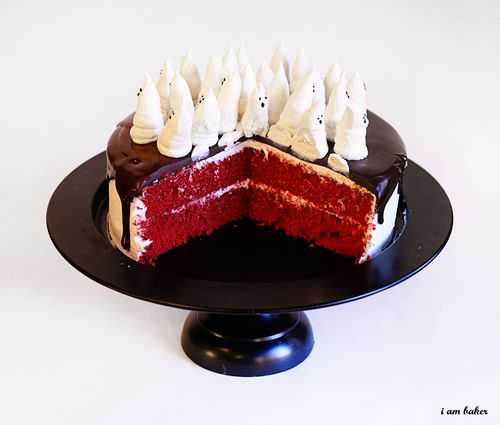 The super scary and halloween inspired inside is red velvet.
I gotta tell ya, I was on the HUNT for a good red velvet. I didnt want one the burned your eyes out it was so red, (we all know I can make those) I just wanted one that would taste good.
What I discovered was that a good red velvet cake needed to have a few key ingredients to be yummy. Cocoa, buttermilk, and vinegar. If you have some variation of these ingredients, you will have a decent tasting cake!
I used a version of this one on Food Network.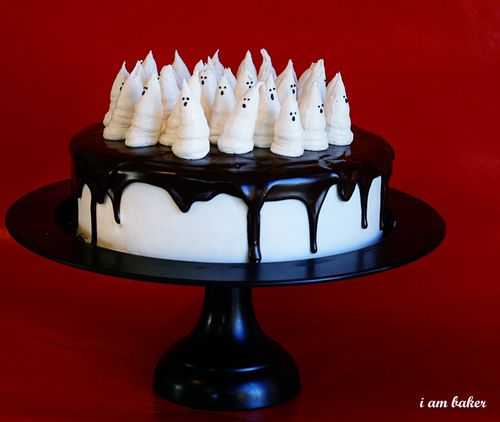 And there you have it! A boo-tiful and fun cake that is sure to be the hit of any Halloween celebration!