These tender Carrot Cake Cupcakes have the most glorious surprise inside; cream cheese frosting! Perfect for any springtime or Easter celebration!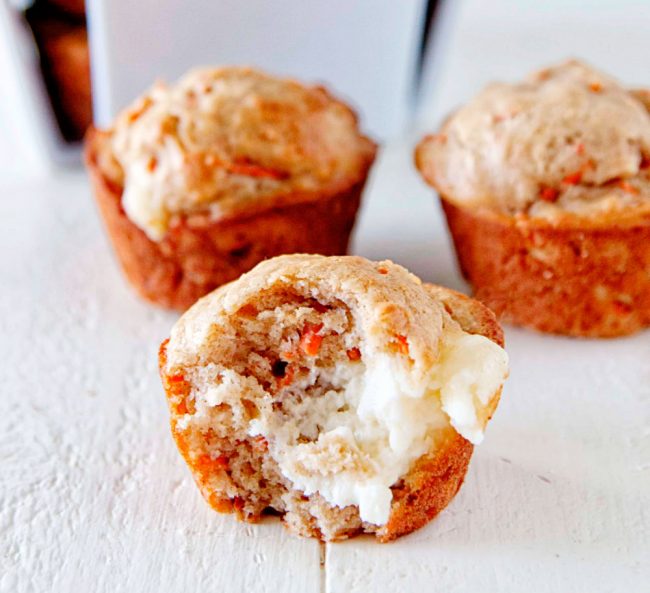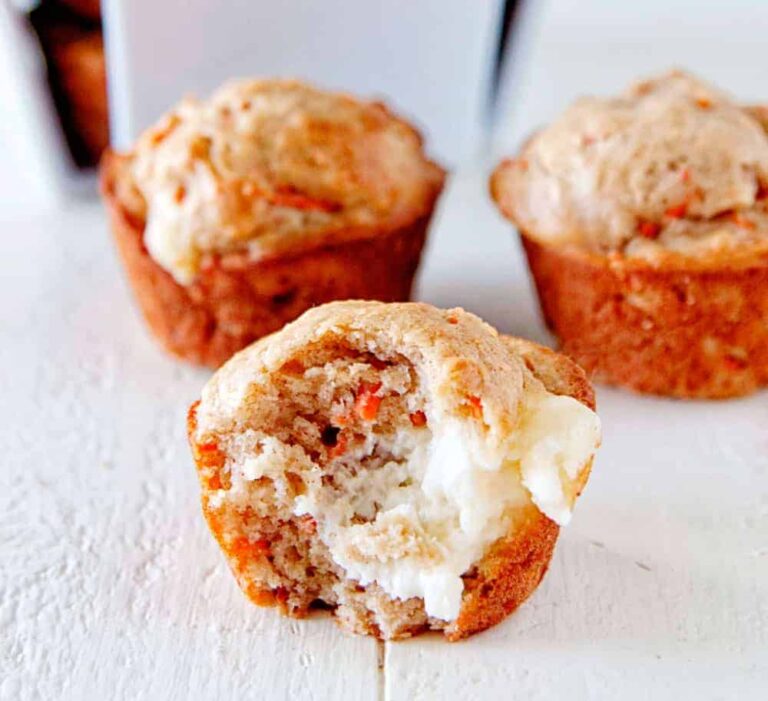 Carrot Cake Cupcakes
These could also be considered Carrot Cake Muffins, but I love the idea of these being a decadent mini carrot cake with cream cheese.
But, you may be asking yourself, what is the difference between a cupcake and a muffin? For one, cupcakes are miniature versions of cake and the batter is prepared the same way. And of course, then there is the frosting.
Muffins are prepared in the same way as a quick bread and require a gentle touch and hands-off approach when stirring the batter. Why? Too much mixing will cause the air bubbles to burst and you will not have as fluffy and light a texture.  Muffins also tend to have less sugar and often considered healthier based on what is mixed in with them.
So, technically speaking, this is a carrot cake muffin based on the way the batter is prepared. But the addition of the cream cheese filling definitely makes them taste like a decadent cupcake!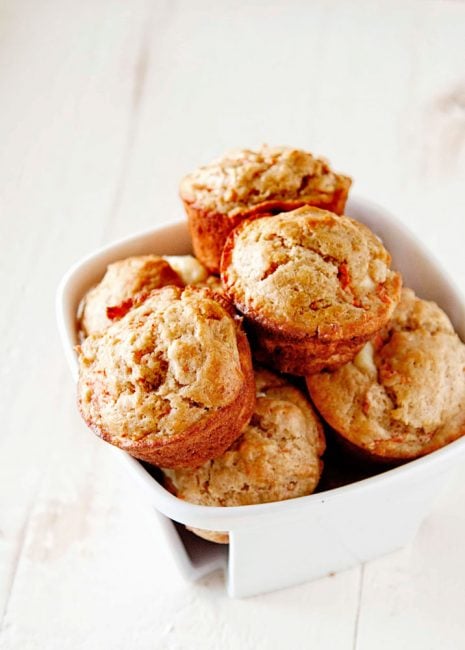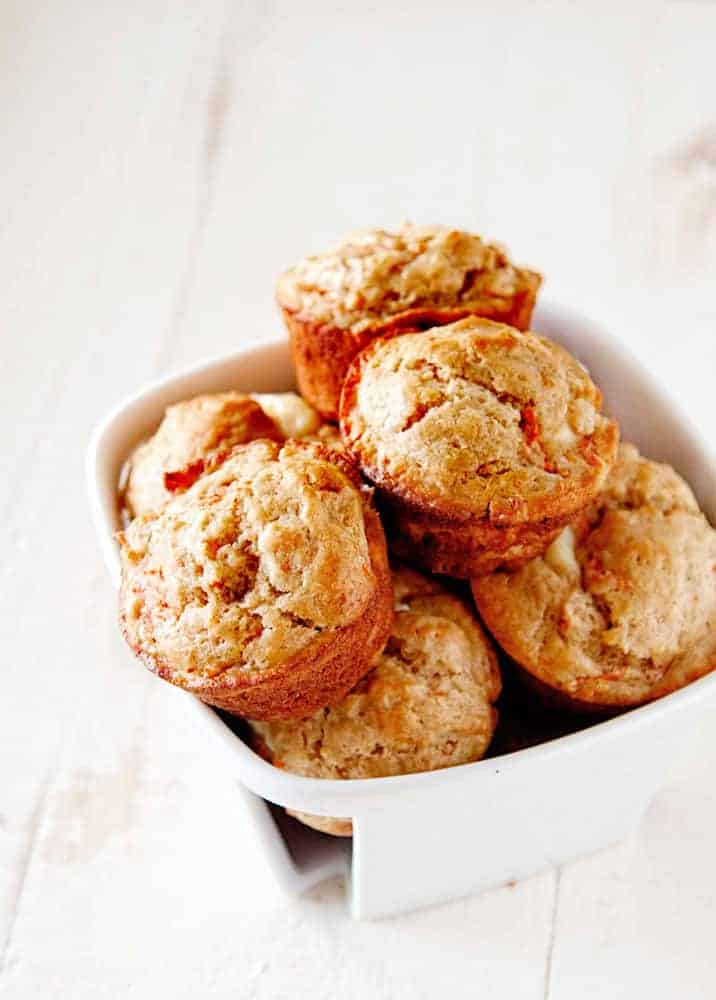 How to Make Carrot Cake Cupcakes
Try to not overfill the cupcake pans. The batter should fill about 2/3 of the liner.
Be mindful of the cooking time, and it can be different in different ovens. Always start with the lowest time first and check to see if they are done. If you cook them too long they will dry out, and no one wants dry Carrot Cake Cupcakes!
These cupcakes are great with raisins folded in as well, feel free to add about 3/4 of a cup to the batter.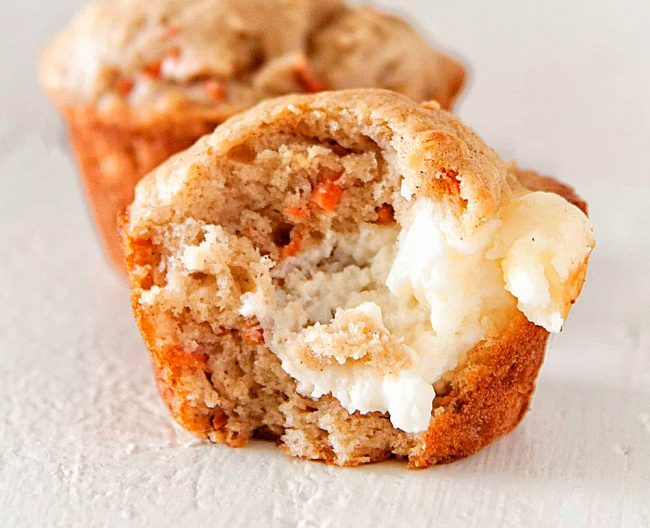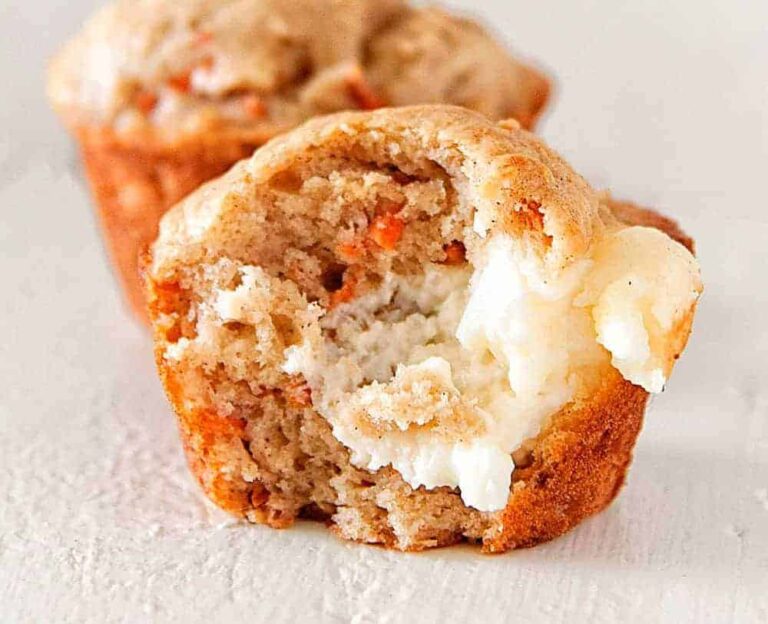 Want a more traditional version of the Carrot Cake Cupcake? Try my Cream Cheese Frosting and pipe beautiful swirls on top of these cupcakes instead of adding it inside.
I don't recommend making this recipe into a cake, but I do have an amazing homemade Carrot Cake Recipe! This recipe is one of the best Carrot Cakes you will ever have! <3