A few simple ingredients and a few minutes are all you need to create this fabulous Easy Coconut Cream Pie! You can use any open star tip to create pretty piped flowers around the top of your pie which really puts it over the top!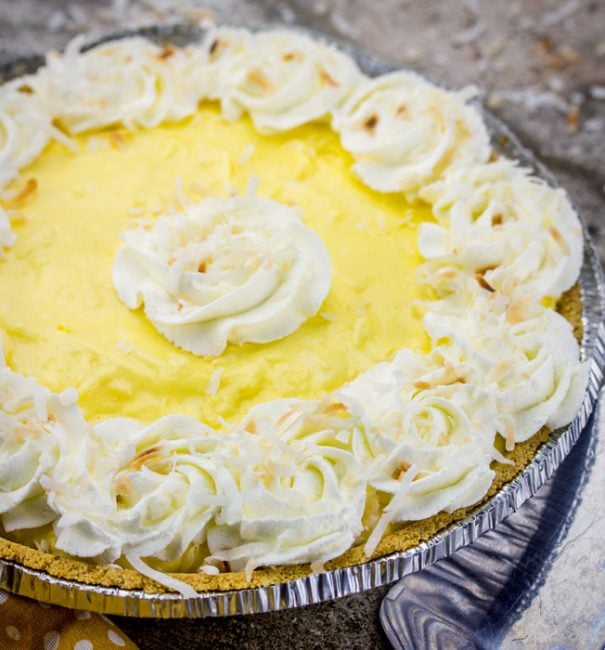 I seem to have a never-ending supply of pudding in the house, so finding options to use it in a different way are always a bonus! This gorgeous pie only used 5 ingredients, a few that are store bought. If you can stir, you can create a delicious pie that tastes like it's from a bakery!
For true coconut lovers, try adding a teaspoon of Coconut extract to the pudding. Your taste buds will be in heaven!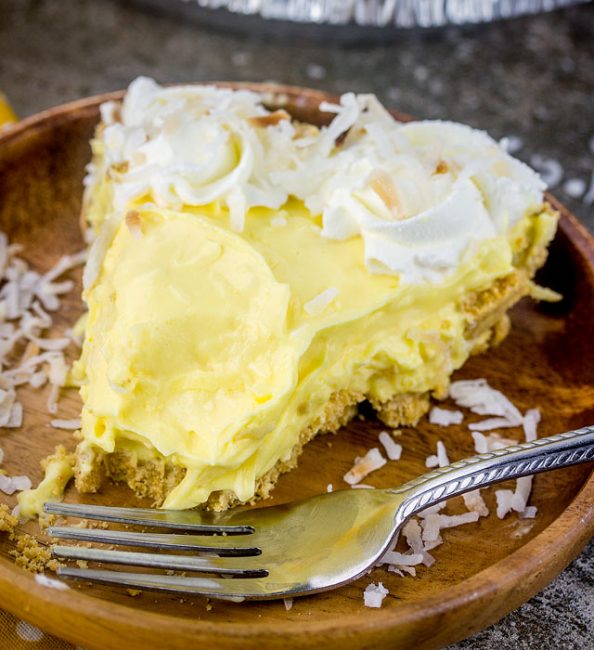 Beyond creamy and so full of flavor! This easy peasy Coconut Cream Pie is sure to be a family favorite.
Photography by Tornadough Alli.