This classic French Apple Cranberry Pie is a fantastic way to impress friends and family. Heck, even total strangers will love it. 😉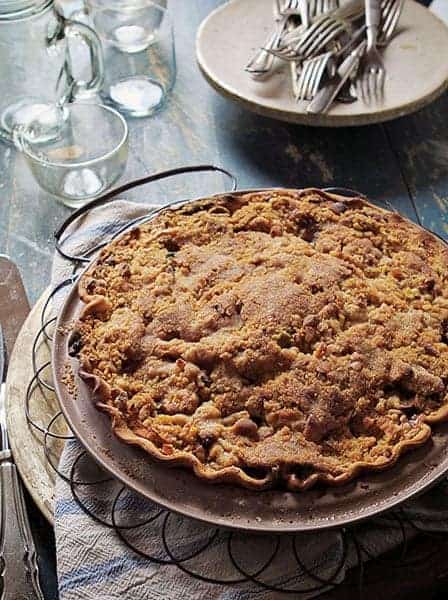 Confession: This pie sounded amazing for one reason. It had 'French' in the title.
As far as I know it is just like any other apple-cranberry pie.  But is says french, so it sounds more sophisticated and delightful.  Like, if I eat a piece I will be magically transformed into a tall & skinny well dressed fashionable woman who pulls off bright red lipstick like nobody's business.
It could happen.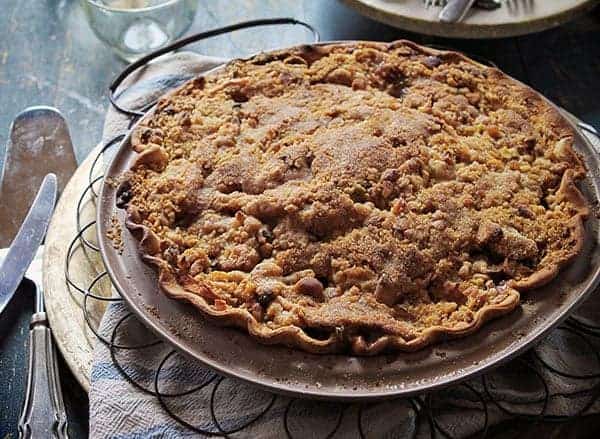 Another confession:
I am not a good pie maker.  When my friend retired and closed her bakery, she passed on this recipe with a hug and a prayer. She assured, it never fails. Even if you are not a great pie maker!
She. Was. Right.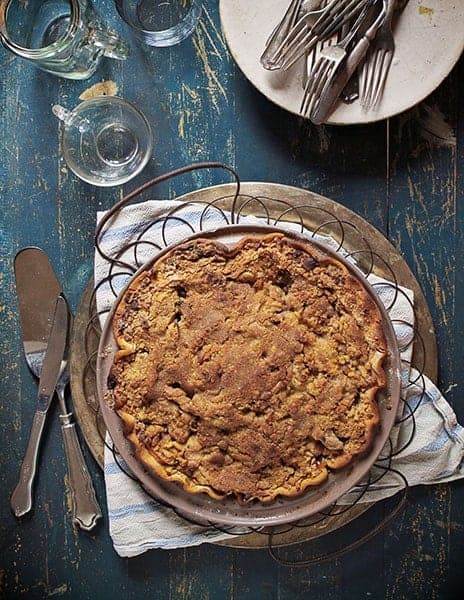 I will just advise you to not make the same mistake I have made.  Be sure to cover that crust with foil about 20 minutes in. But even if you do make the same mistake I did, the flavors are so darn delicious that it will still be amazing.  I speak truth.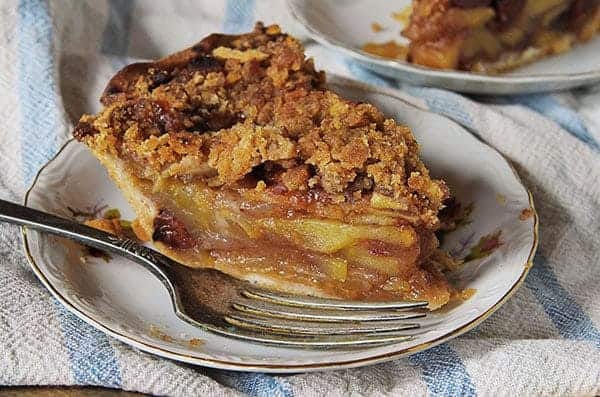 I don't often get requests for pie (apparently people think I like to make cakes or something) but when I do this is one of the most requested.  I have tried with homemade crust and it is nothing short of awesome.
Looking for more Apple Pie treats? Try these!
Chocolate Cinnamon Apple Roses (so beautiful!)