This classic French Apple Cranberry Pie is a fantastic way to impress friends and family. Heck, even total strangers will love it. 😉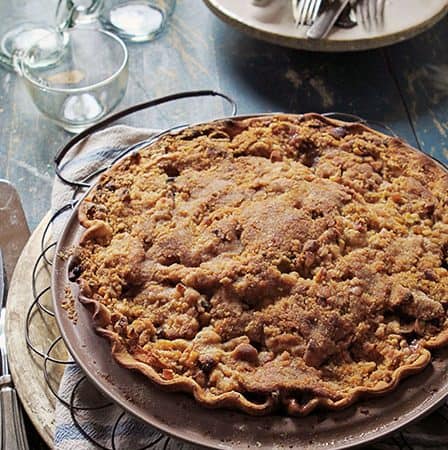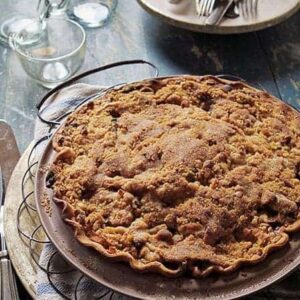 French Apple-Cranberry Pie
This classic French Apple Cranberry Pie is a fantastic way to impress friends and family. Heck, even total strangers will love it. 😉
Keyword:
French Apple-Cranberry Pie
Ingredients
1

box refrigerated pie crusts

softened as directed on box
Filling
4

c

sliced peeled cooking apples

4 medium

2

c

fresh or frozen cranberries

1

tsp.

vanilla

1/2

c

granulated sugar

1/4

c

all-purpose flour

1/4

c

packed brown sugar

1/2

tsp.

ground cinnamon

1/4

tsp.

ground nutmeg
Topping
1/2

c

all-purpose flour

1/3

c

packed brown sugar

1/4

tsp.

ground cinnamon

1/4

c

butter
Instructions
Heat oven to 375°F. Place store bought pie crust in 9-inch glass pie pan and bake as directed on the box.

In large bowl, gently mix apples, cranberries and vanilla. In small bowl, mix remaining filling ingredients.

Add dry ingredients to fruit; toss to coat. Pour into crust-lined pan.

In small bowl, mix all topping ingredients except butter. With pastry blender or fork, cut in butter until crumbly. Sprinkle evenly over filling.

Bake 45 to 55 minutes or until apples are tender, and crust and topping are golden brown. After 15 to 20 minutes of baking, cover crust edge with strips of foil to prevent excessive browning. If desired, serve warm with whipped cream or ice cream.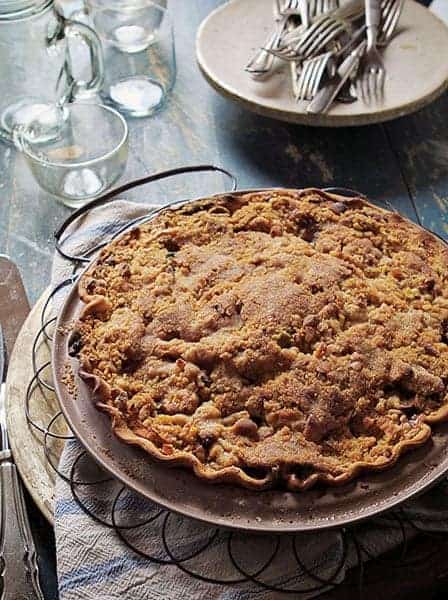 Confession: This pie sounded amazing for one reason. It had 'French' in the title.
As far as I know it is just like any other apple-cranberry pie.  But is says french, so it sounds more sophisticated and delightful.  Like, if I eat a piece I will be magically transformed into a tall & skinny well dressed fashionable woman who pulls off bright red lipstick like nobody's business.
It could happen.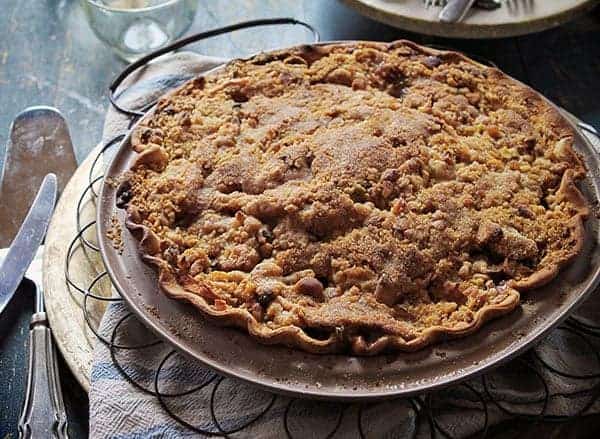 Another confession:
I am not a good pie maker.  When my friend retired and closed her bakery, she passed on this recipe with a hug and a prayer. She assured, it never fails. Even if you are not a great pie maker!
She. Was. Right.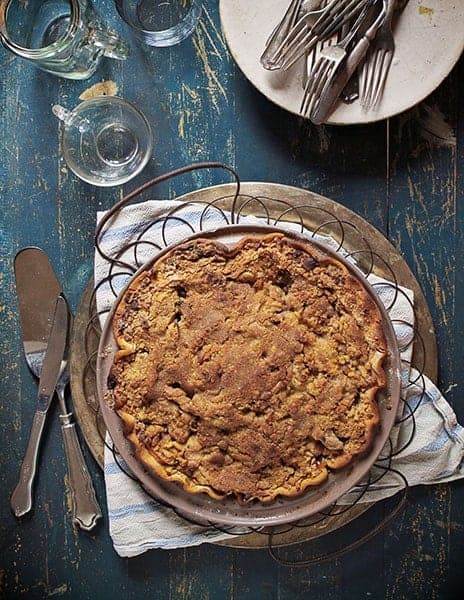 I will just advise you to not make the same mistake I have made.  Be sure to cover that crust with foil about 20 minutes in. But even if you do make the same mistake I did, the flavors are so darn delicious that it will still be amazing.  I speak truth.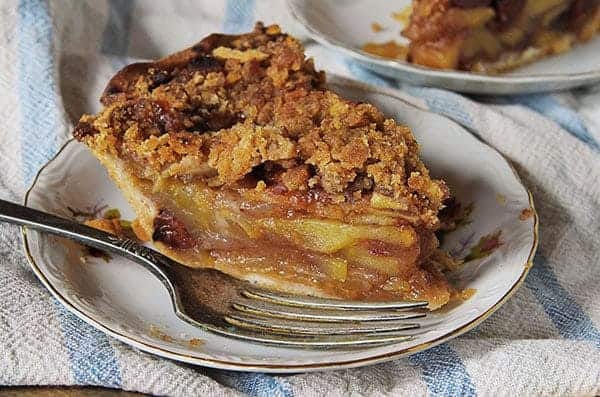 I don't often get requests for pie (apparently people think I like to make cakes or something) but when I do this is one of the most requested.  I have tried with homemade crust and it is nothing short of awesome.
Looking for more Apple Pie treats? Try these!
Chocolate Cinnamon Apple Roses (so beautiful!)