Folks from the south recognize this recipe immediately! These perfect homemade biscuits are kicked up a notch with the addition of cornmeal and the strawberries are infused with tequila for a REALLY amazing strawberry shortcake recipe!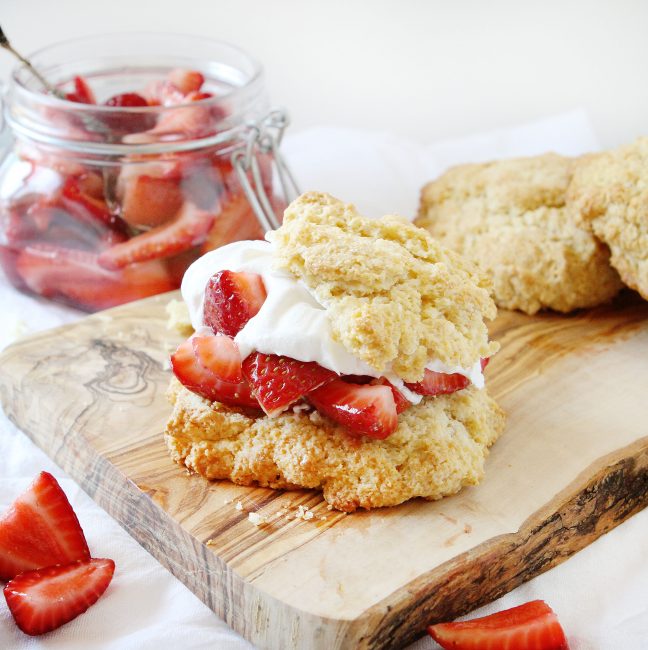 Homemade Strawberry Shortcake
One thing that is uniquely different about this recipe is the addition of cornmeal. The cornmeal adds a slightly crunchy texture and a beautiful golden hue. It's a really fabulous experience to have the slight texture of the biscuits and the smooth creamy whipped cream and strawberries. You need to try it just to know how awesome the combination is!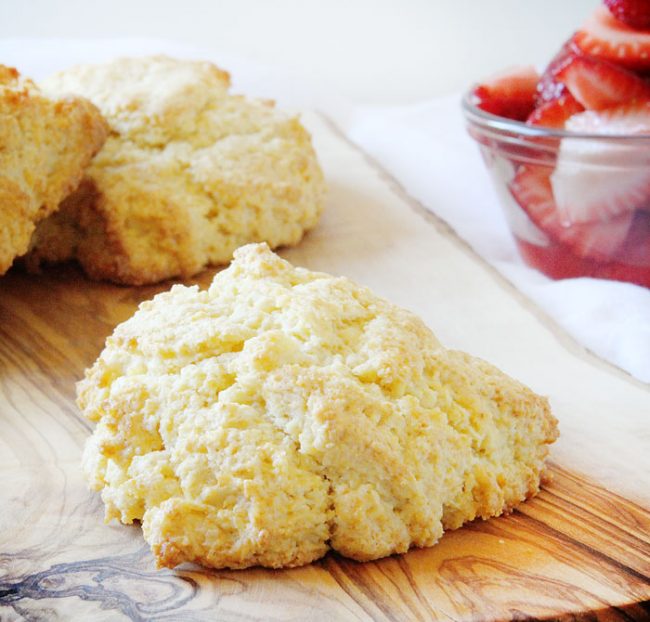 Tequila Strawberries
I have to admit, I was a bit hesitant to try this! (I am not a huge tequila drinker.) But this doesn't taste like you are taking shots at the dinner table. 😂 The tequila adds something magical to the strawberries… just enhancing and magnifying their amazing sweetness and charm. If you don't want to use tequila simple replace it with water.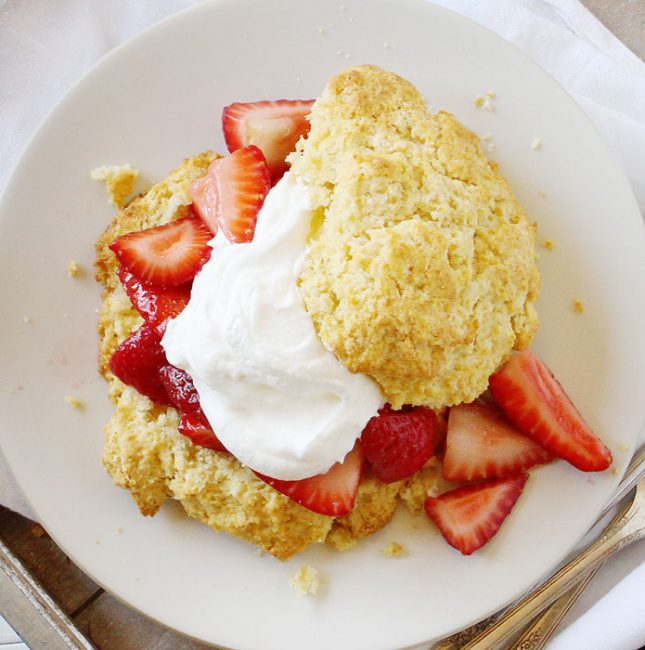 Here is a fabulous homemade whipped cream recipe. If you are using homemade whipped cream be sure to serve immediately after assembling.  For an even more decadent treat, warm the biscuits just before assembling!  The strawberries and cold whipped topping will almost melt into the toasty biscuit creating the most fabulous taste sensation. You will have the perfect Strawberry Shortcake!
I found this Strawberry Shortcake recipe on McCormick Gourmet and am sharing it with permission.