This easy Lemon Pie is bursting with fresh lemon taste and paired with a perfect graham cracker crust. I have tested many Lemon Pie recipes in my day and this is my favorite!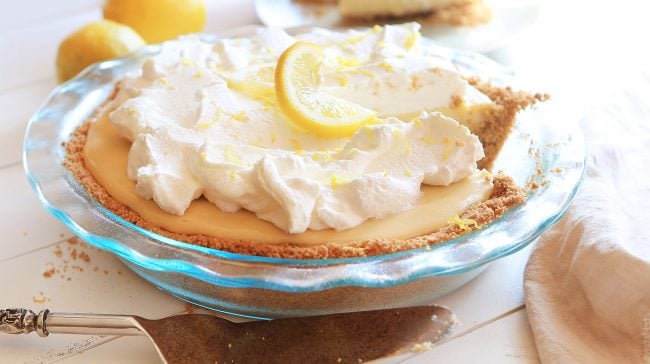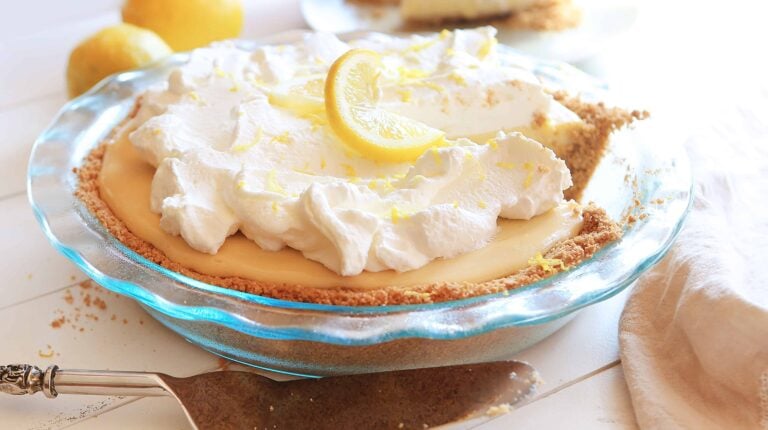 How to Make a Lemon Pie
When I am making a pie I want to make sure every part of it is perfection. For a lemon pie specifically, it's got to have pure lemon flavor and it's got to be silky smooth. I love that this recipe definitely covers both! Make sure to blend the lemon pie filling ingredients in a stand mixer for the time specified so that they will be creamy and be textured like velvet.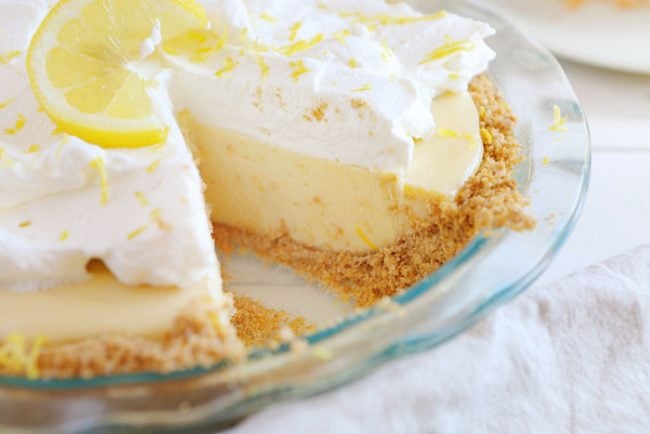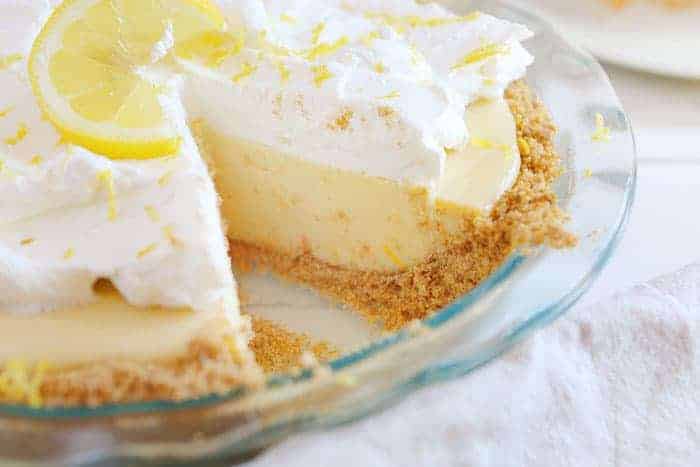 Graham Cracker Crust
A perfect graham cracker crust only needs a few simple ingredients. Graham crackers, butter, and sugar. I don't recommend using low-fat or fat-free graham crackers in this recipe, but they certainly work in a pinch! I have also purchased the store bought graham cracker crumbs but don't find them to be as flavorful as when you crush your own crackers.
Using a food processor is a great way to make sure all of your ingredients are fully incorporated. Joanna does not specify a food processor in her recipe so I did not use one when I photographed this recipe. But after having made this several times I do find that I prefer the results from using a food processor. Either way, the crust will be delicious!
After it is mixed the texture should be similar to damp sand. Once poured into the pie dish I use my hand to work it into the corners and up the sides. I then use a kitchen glass to press the crumbs firmly down and also ensure it's an even layer.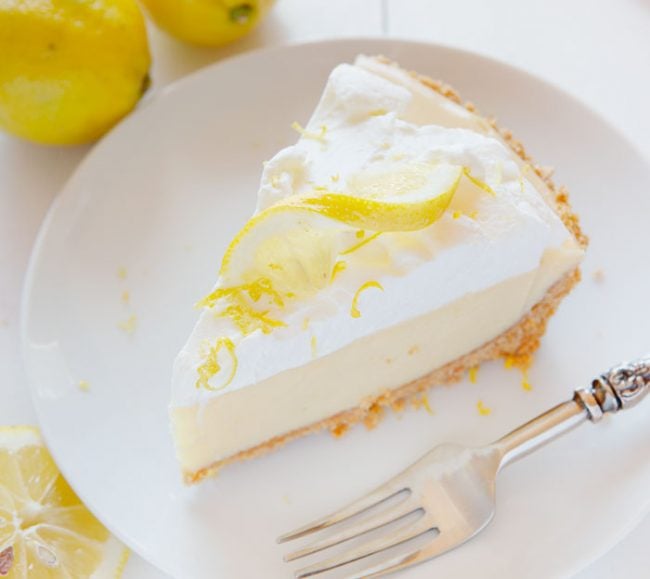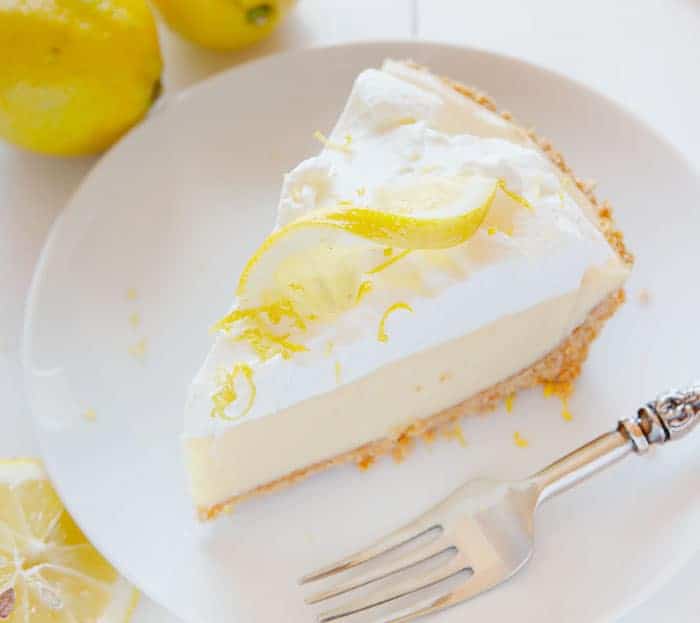 Does Lemon Pie need to be refrigerated?
Because of the eggs in the filling and the homemade whipped cream topping, I do recommend refrigeration.
Joanna recommends making this pie and gifting it to neighbors, which I love! If you are doing so I would make sure it is properly chilled before taking it over. Just let them know that if they want to eat it at room temperature it can be taken out a couple hours before serving, but should then be placed back in the refrigerator.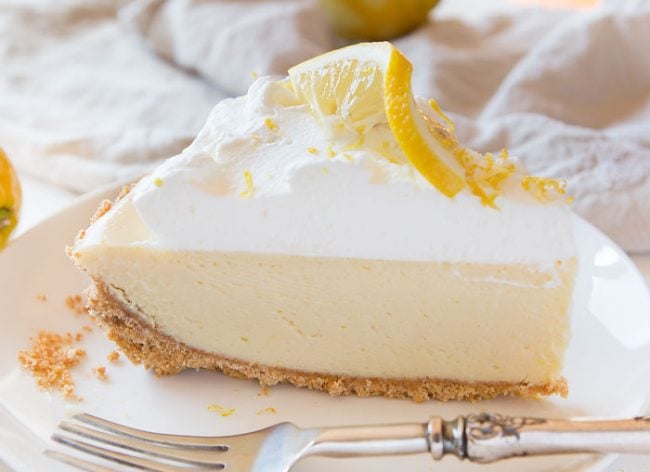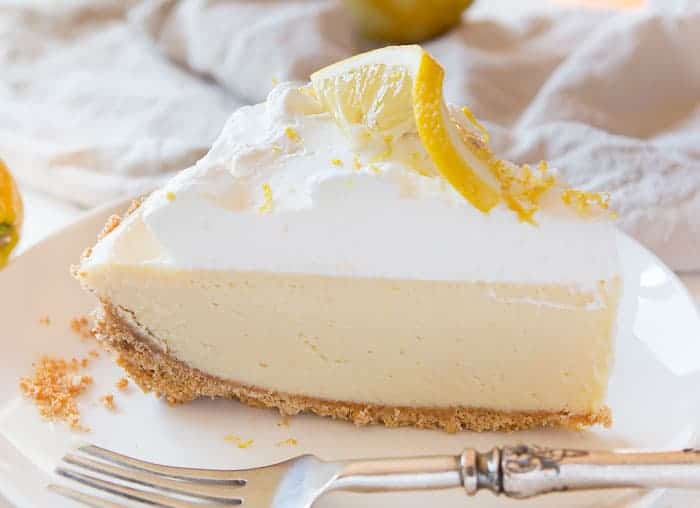 Recipe adapted from Magnolia.com.
Love lemon desserts? Try these reader favorites:
Lemon Cake with Lemon Buttercream