I already have one red velvet fudge recipe on my site, and while it is delicious, it is completely different from this recipe. (and I can proudly say that both of these recipes are original!)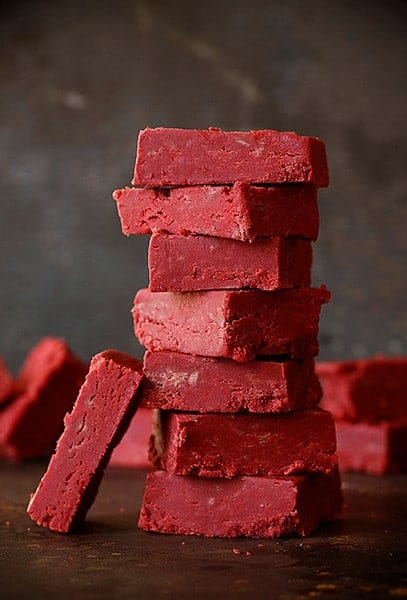 This one is easier (much, much easier). Plus it's got real red velvet flavor, real ingredients, and is real pure awesomeness.
It came about quite by accident really. I was scrolling pinterest and came upon a fudge recipe with store bought frosting and a bag a chocolate chips. I personally can't stomach store bought frosting so I dismissed it. But then it occurred to me… why can't I use my original Red Velvet Buttercream recipe and mix it with chocolate?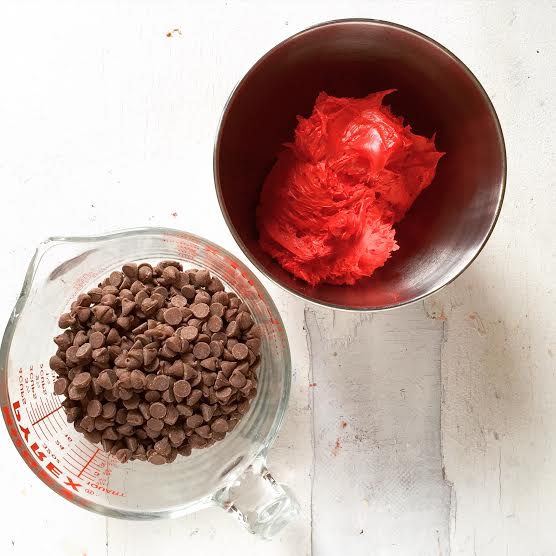 (seen on Instagram first!)
Here is what is most amazing about this recipe:
Every single ingredient can be organic or natural. Even the food coloring! (India Tree)
And I know I mentioned it already, but it tastes good!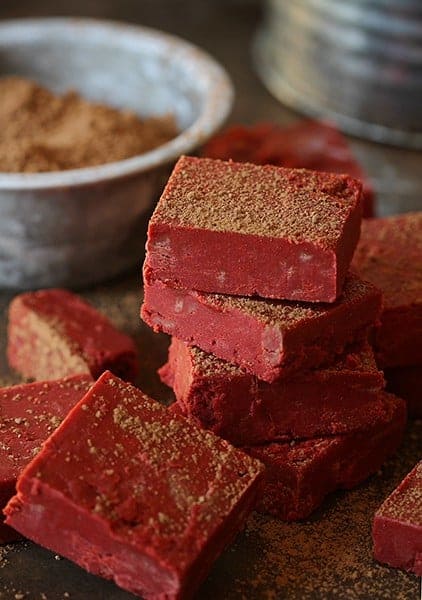 (Here I sprinkled it with a bit of cocoa powder.)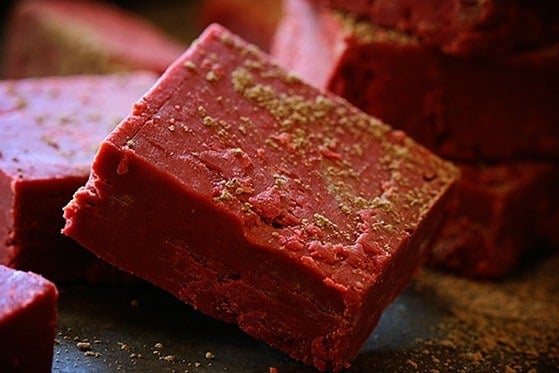 If you happen to have any Red Velvet Frosting on hand, then all you need is chocolate to create this fudge.
TWO INGREDIENTS! FIVE MINUTES!
This is my new favorite way to enjoy Red Velvet.
Be sure to check out my Red Velvet Buttercream Rose Cake here: