This "Better Than Sex Pie" is full of rich, decadent flavors like chocolate, peanut butter, and more chocolate. I don't know if it's better than sex, but I know it's a stinkin delicious dessert!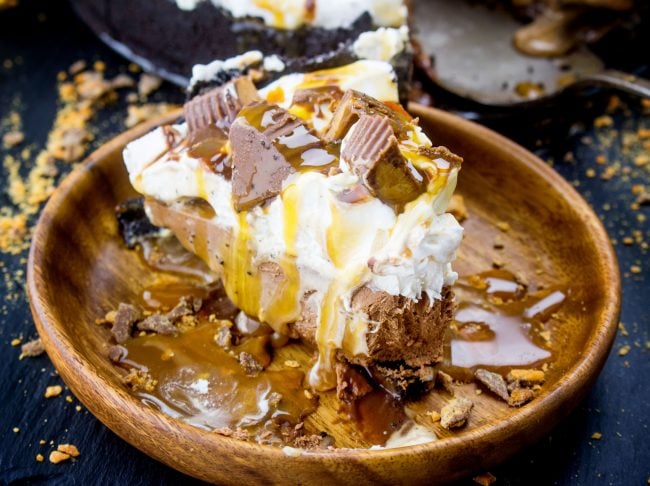 This recipe is layers and layers of flavor and texture. It starts with a thick Oreo crust that is covered in a rich, thick fudge sauce. Then melted chocolate chips are added to cream cheese and heavy cream for a mousse-like middle layer. Now a luscious layer of caramel sauce is added. On top of that, there is whipped cream which is then covered in Butterfinger bits, Reese's peanut butter cup pieces, more caramel, and then more fudge.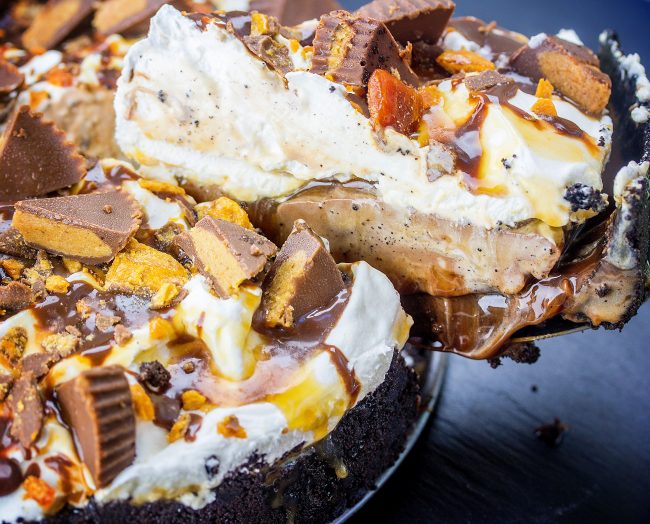 I mean. I feel like I should write words here… but they have escaped me. Just… YUM.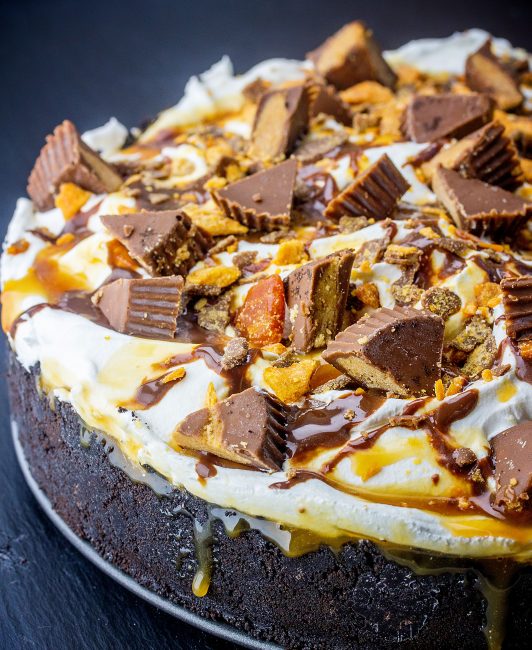 Hope you love this amazingly delicious no-bake dessert!
Photography by Tornadough Ali.