Fresh homemade banana curd is one of the best desserts a banana lover can try!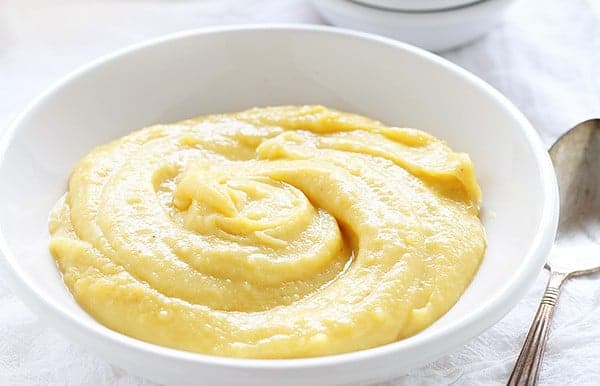 I made this having little expectation. I mean, I like banana and all, but am not obsessed with it or anything.
Well, I could safely say that before I made this.
Now? Obsessed.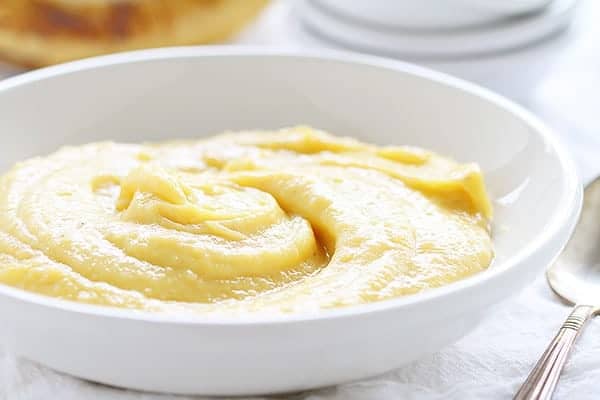 It is smooth, utterly decadent and seriously amazing. Think the best banana pudding you have ever had. Or wanted to have.
I made everyone in my family try it as soon as possible and it was unanimous…
this banana curd pudding is the BEST.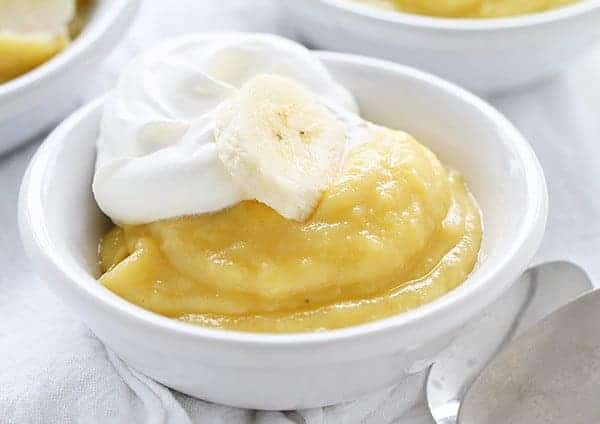 I topped mine with a dollop of whipped cream and a fresh sliced banana. I sliced and added the banana slice right before serving so that it wouldn't get brown.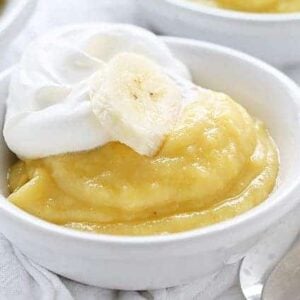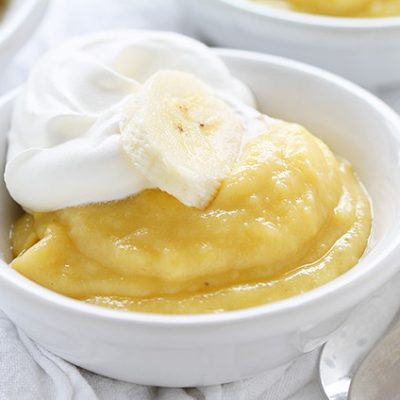 Fresh Banana Curd
Fresh homemade banana curd is one of the best desserts a banana lover can try!
Keyword:
Fresh Banana Curd
Ingredients
4

eggs

room temperature

4

tbsp.

butter

room temperature

2

tbsp.

fresh lemon juice

1 1/2

c

300ggranulated sugar

4

ripe bananas
Instructions
In a blender or food processor, add eggs, butter, lemon juice, sugar and then bananas (in that order).

Turn blender on high and blend until fully combined and silky smooth.

If using food processor, start on low and then switch to high to achieve an extremely smooth consistency.

Pour all ingredients into a medium sauce pan over medium-low heat. Stir constantly for about 10 minutes or until mixture thickens and coats the back of your spoon.

Remove from heat and allow to cool completely. (Can refrigerate for 2-3 hours to expedite)

Serve cool.

Can be stored in an airtight container and refrigerated for 2 weeks. Makes about 4 cups.
Recipe adapted from MyRecipes.com.
Tips for success:
You do not need a blender or food processor to make this, but it helps the pudding (curd) achieve a really smooth consistency.
Do not walk away from the banana curd while it is cooking! You could scald the bottom and have burnt curd. Crud.
Adding a bit of whipped cream to the top is a great way to make this a "fancy" dessert, worthy of any elegant get-together! I personally like it after a grilled burger and skillet nachos, but that's just me.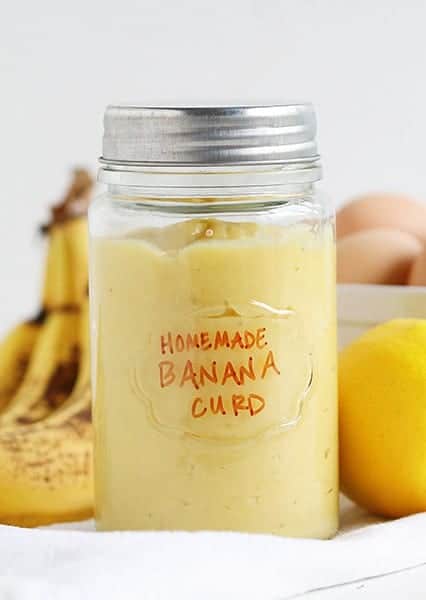 You can also put it in an airtight container and store it in the fridge. But that's just silly because the second you make it you will want to EAT IT ALL. Well, I did anyway.
If you enjoy banana, have ever enjoyed a banana pudding, or even are just open to trying new things; I cannot recommend this recipe enough!!