Easy and delicious these Pumpkin Pie Cupcakes take the traditional favorite dessert and turn them into an easy handheld treat for everyone to love!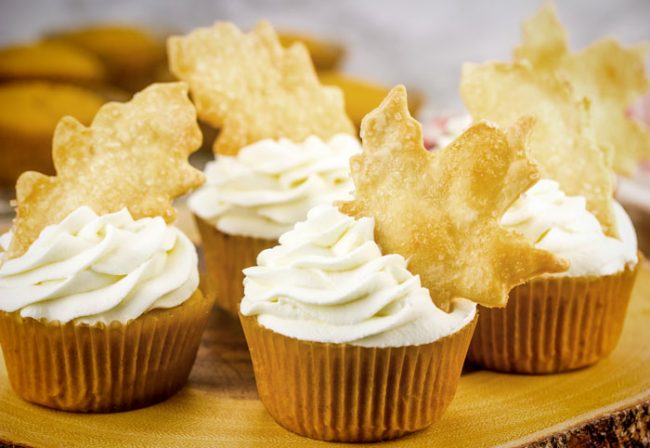 Fall is in full bloom and Thanksgiving is right around the corner!! There is nothing more I love than pumpkin desserts but I love to switch it up from the traditional from time to time. These Pumpkin Pie Cupcakes are the perfect things to give the classic flavor just a little twist.
These cupcakes are seriously so easy to whip up that the light cream cheese whipped cream on top makes all the difference. A fun and delicious turn from traditional buttercream it really plays well into the pumpkin pie theme of these cupcakes and trust me, you'll love the difference that it makes when you take your first bite!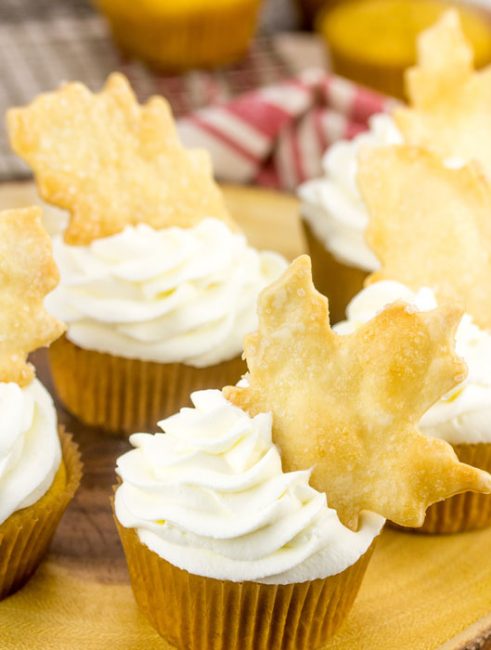 Topped with fun fall leaf pie crust cut-outs that really make the cupcakes fun, desirable, and pretty! Because we all love pretty desserts right?
So when you're thinking this Fall for a tasty treat to whip up quick then these Pumpkin Pie Cupcakes are just what the doctor ordered! The whole family will love them, even the non-pumpkin pie loving fans out there can't keep their hands off!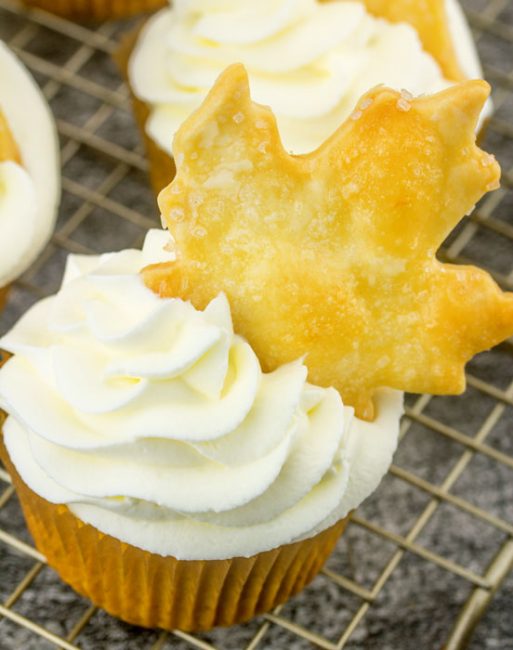 Photography by Tornadough Alli
Here is a video of this recipe:

Want MORE pumpkin? Check these out!
Pumpkin Cheesecake {Video}