If the hot days of summer are going to come to an end, we better make sure we go out in a food coma. Check out 25 of the best Labor Day Recipes to celebrate with your friends and family! There are burgers, chicken, kebabs, ribs, and of course, a few of the BEST desserts!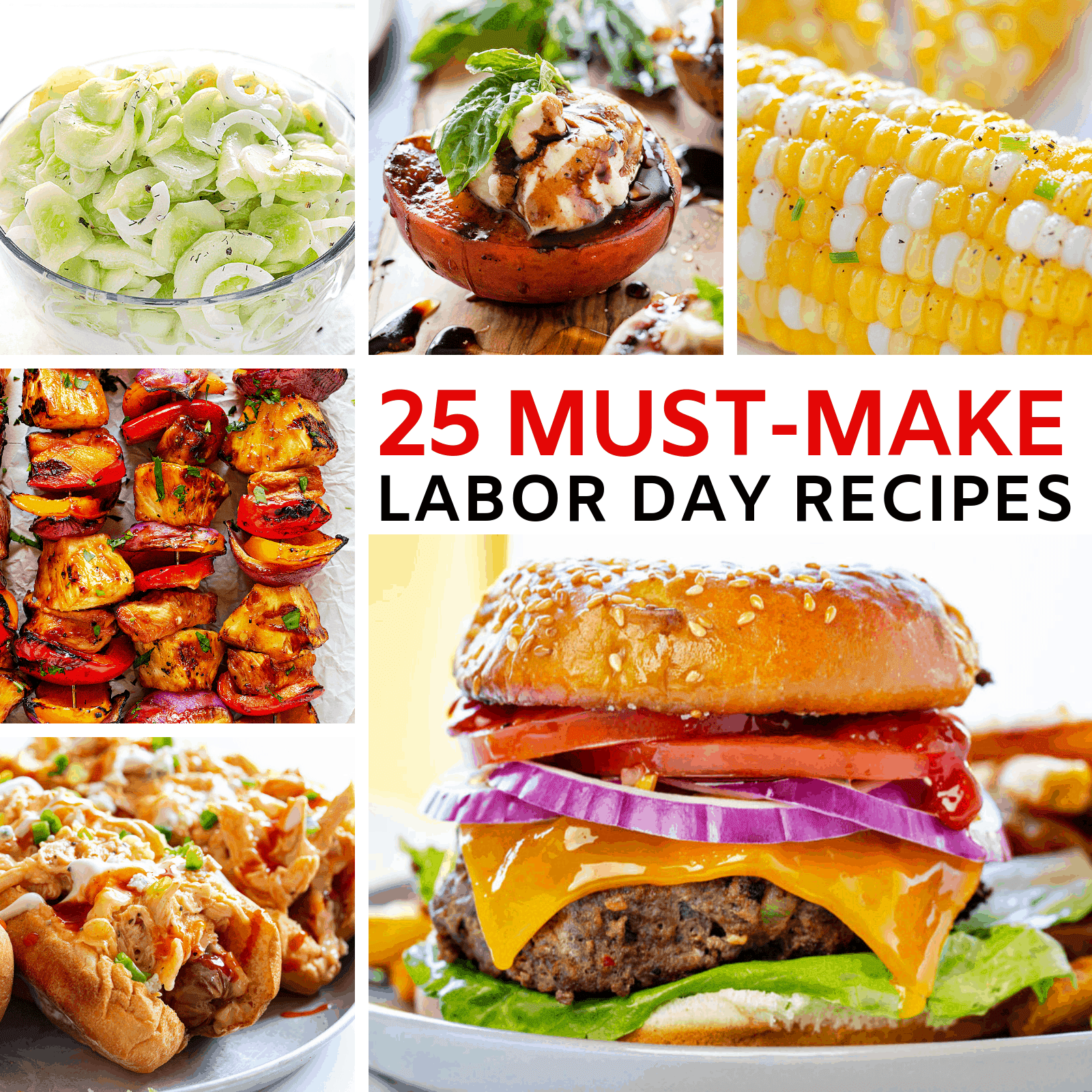 Somehow, the end of summer always comes way sooner than we'd like it to. Labor Day is just around the corner and if you are anything like me, you want to know that what you are serving to your guests is the best of the best! Luckily, we can celebrate with family, friends, sunshine, and lots and lots of food!
You will find recipes for:
Main Dishes
Grilling recipes
Appetizers/Snacks
Desserts
Drinks/Adult Beverages
I also have great lists of 20 No-Bake Desserts, Appetizers, and Breakfast ideas just in case you have overnight guests!
Main Dishes, Side Dishes, and Appetizers – Oh My!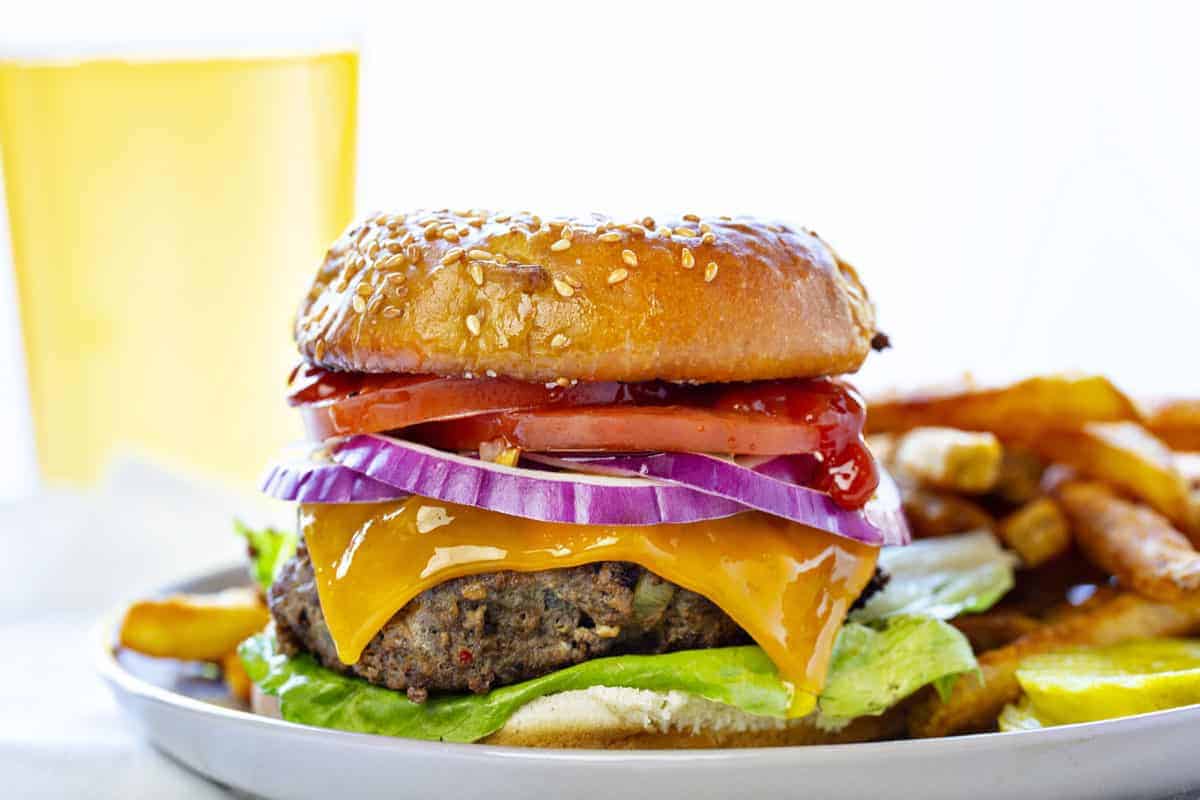 Sink your teeth into this perfect Cheeseburger, filled with all of your favorites! This burger starts with a toasted sesame seed bun, wrapped around a perfectly seasoned, mouth-watering hamburger, topped with your favorite cheese, crisp onion, lettuce, juicy tomato, pickles, ketchup, and mustard!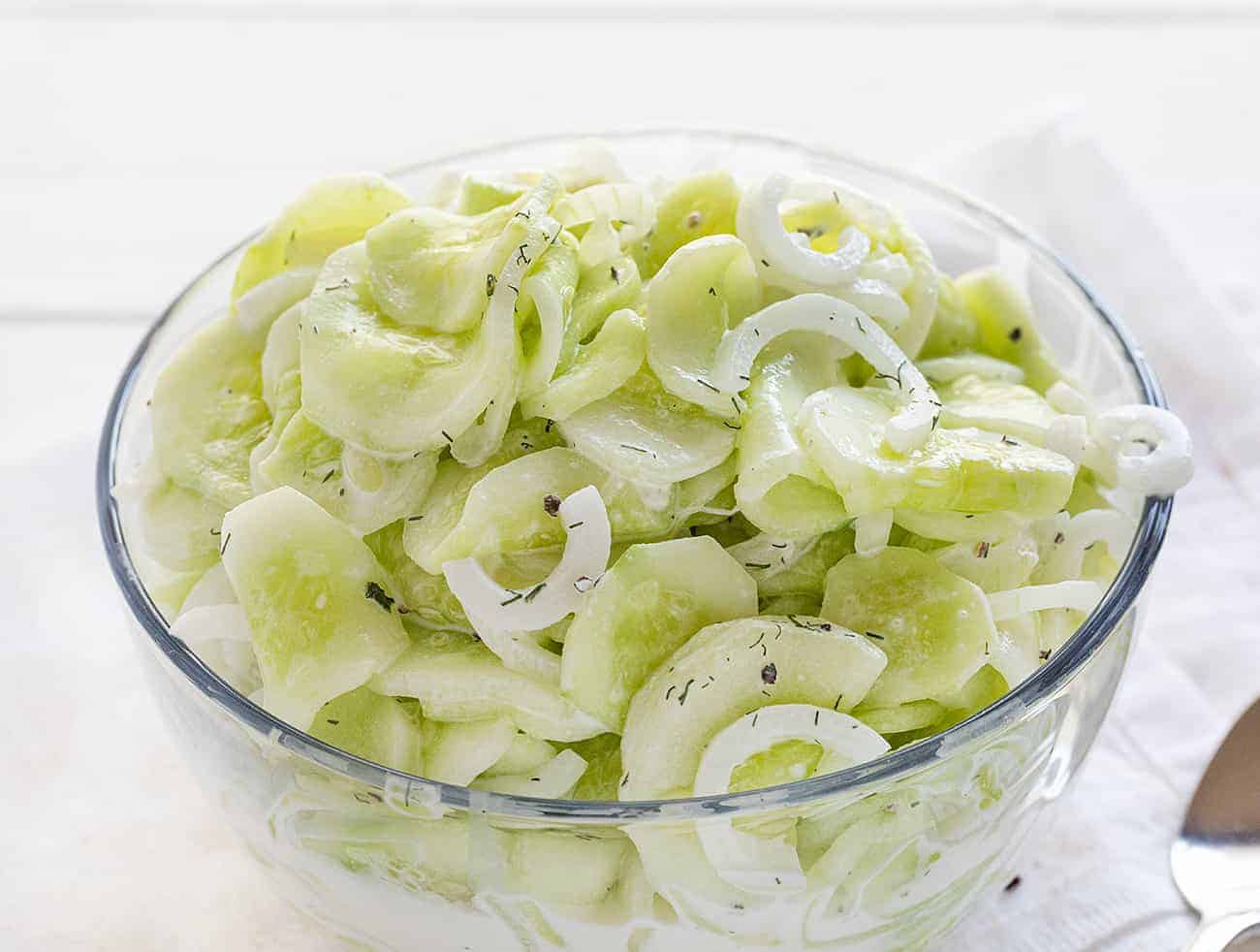 Also called Gurkensalat, this version of this recipe is simple, easy, and delicious. It was handed down by my 100% German Great-Grandmother, has just a few simple ingredients, and is always the first side-salad gone!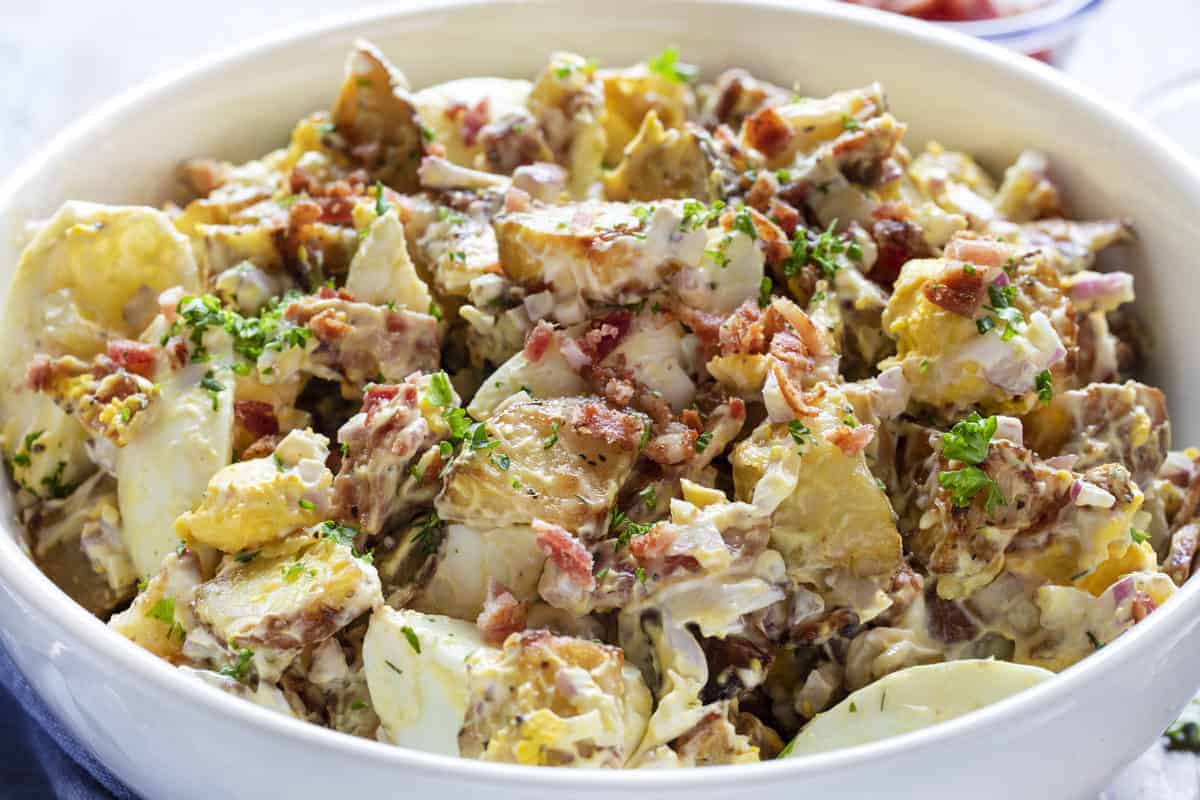 Roasted Potato Salad is next level potato salad. The potatoes are roasted prior to combining all the ingredients and what you get is flavor-loaded goodness in every single bite. Once you try this roasted version, regular ole potato salad will pale in comparison!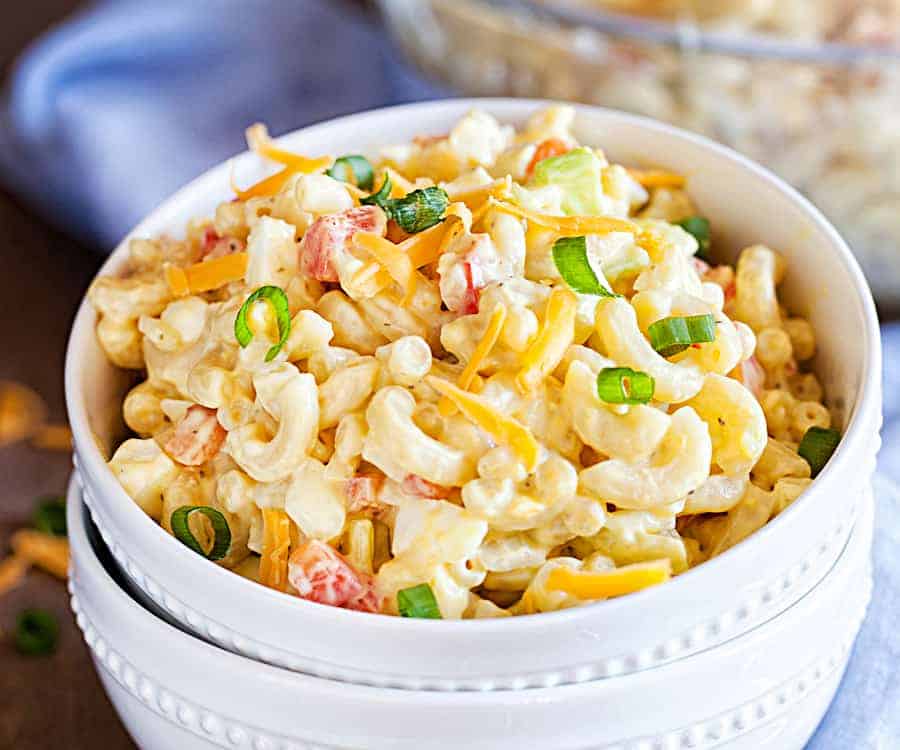 Macaroni Salad is a staple at outdoor barbeques. I crave it when I head to graduations, summer parties, or any outdoor potluck. Does that stop me from making this recipe on a random Tuesday? Nope. I love this stuff. This Amish Macaroni Salad recipe is so sweet and tangy. My mouth is watering just talking about it.
The base for this dish is Miracle Whip, not mayo (sorry). Mayonnaise is great for many things, and it is typically my go-to for most recipes. However, we are looking for the sweet tang of miracle whip in this recipe!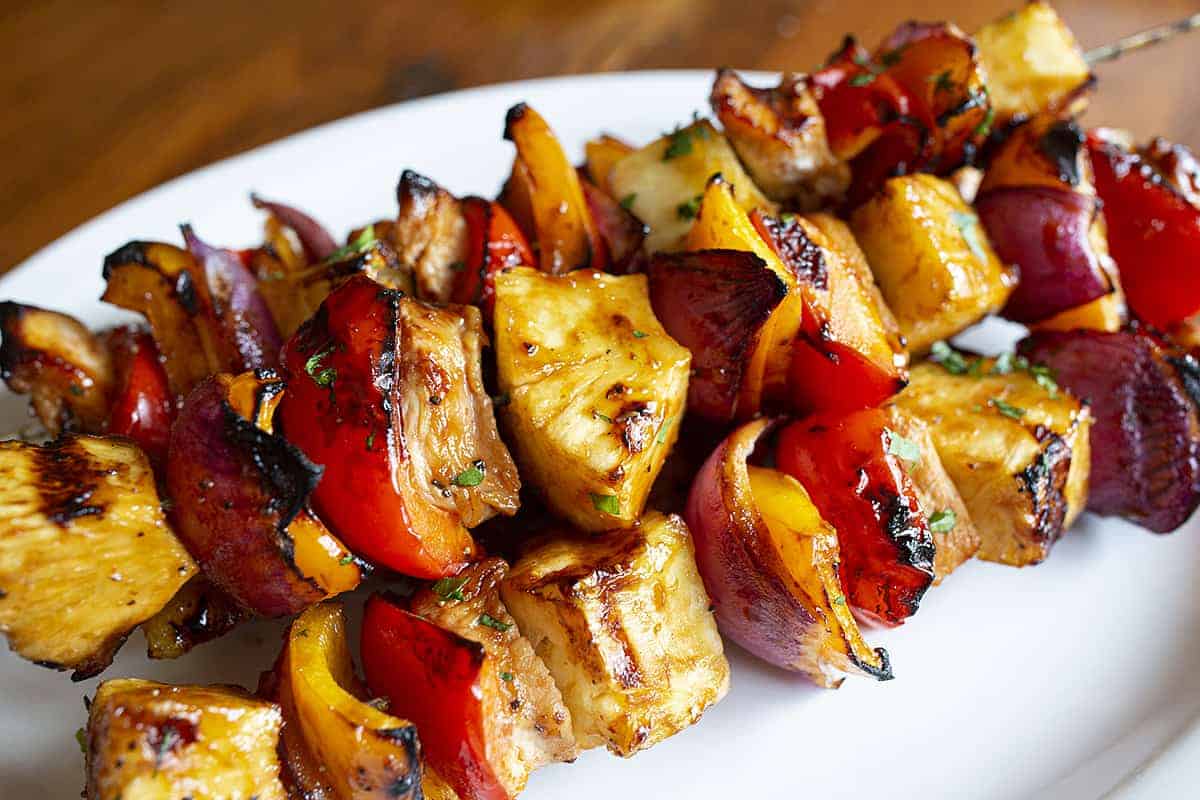 Hawaiian Chicken Kebabs are one of the greatest things to ever happen to a skewer. Juicy and flavorful marinated chicken, complemented by bell peppers, fresh pineapple, and red onions, all grilled to perfection. Each bite is filled with flavor and screams summer!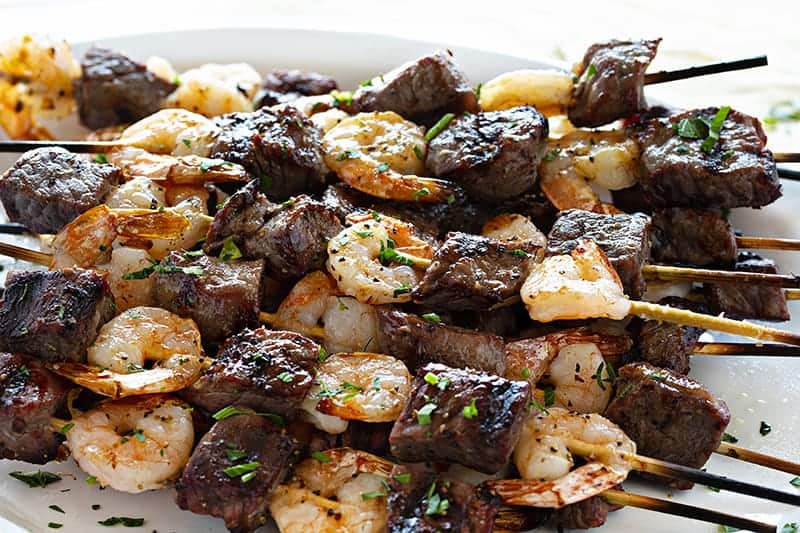 Loving the kebabs? Prepare to up your kebab game with these amazing Surf and Turk Kebabs with Chimichurri Sauce. Tender and juicy steak and shrimp, grilled to perfection and covered in an authentic tangy chimichurri sauce. Impressive and delicious!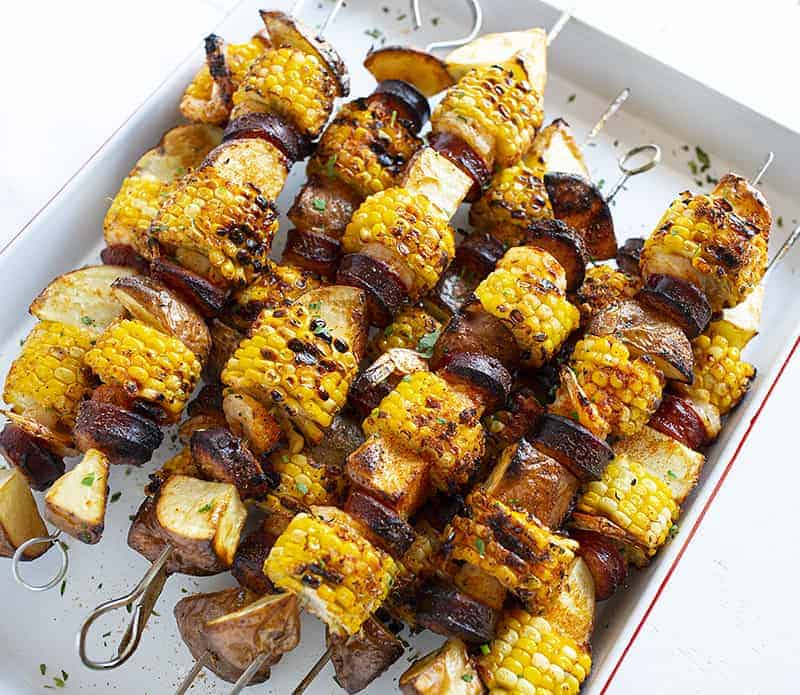 Wait… I think I saved the best kebab recipe for last. Add a little spice and southern flavor to your skewers this summer by creating these Cajun Shrimp and Sausage Kebabs. With just a few ingredients and little prep, you will have a tasty and fulfilling kebab to satisfy your hunger and taste buds! With Cajun spice giving just enough of a kick, but not overwhelming, even the kids love these kebabs.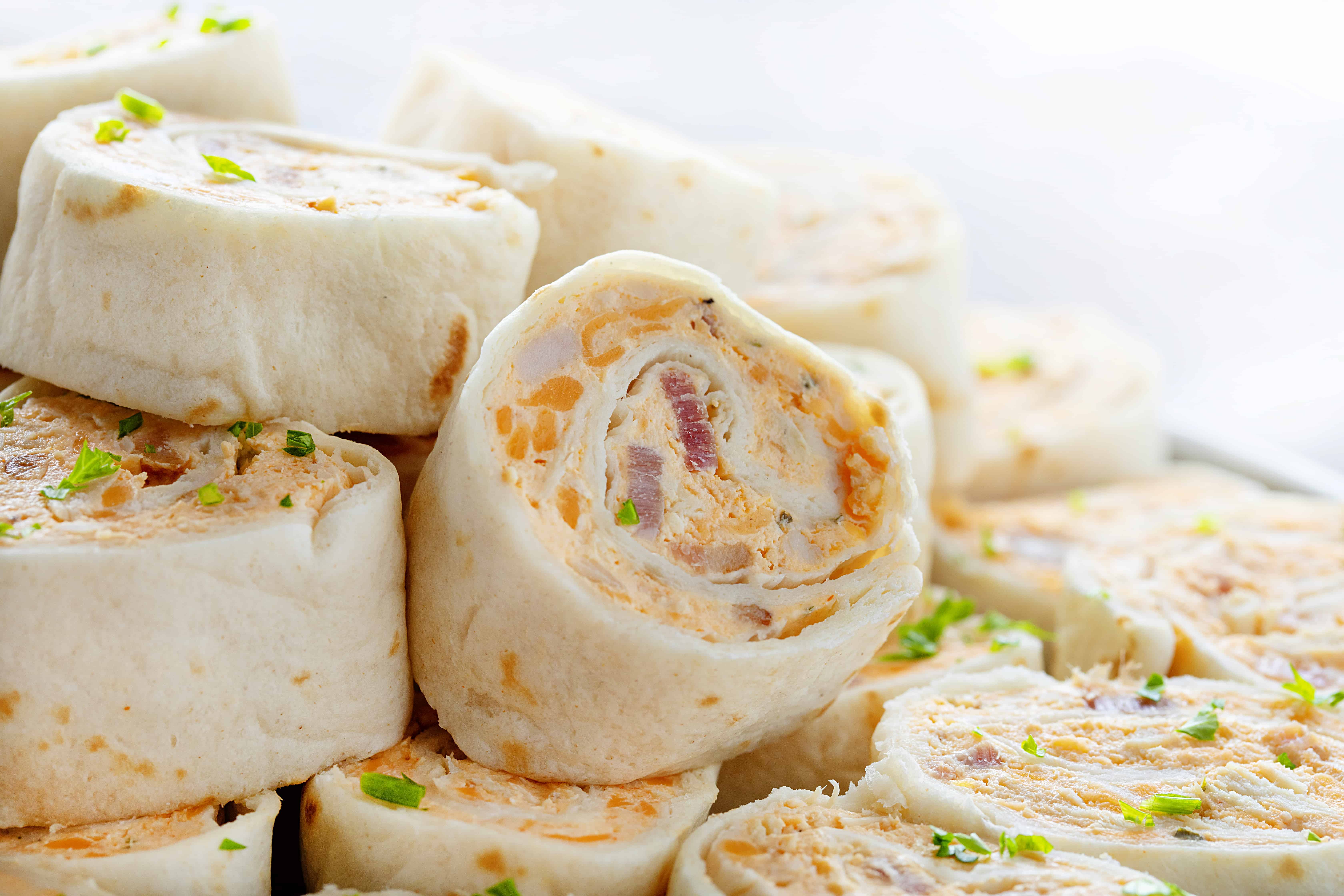 Do everyone a favor and bring Cheesy Bacon Chicken Pinwheels to the party. This amazing combination of juicy shredded ranch chicken, crispy bacon, all wrapped snuggly in a flour tortilla, will have you running back for seconds and thirds. The inspiration for these tasty little bite-sized appetizers came from my cheesy bacon chicken dip, which is basically the hot version of cheesy bacon chicken pinwheels. It is a simple recipe that requires a little prep work, but I promise it is worth it. I love that I can do most of the work ahead of time, so when its time to hit the road for the party, I can be ready in less than 15 minutes.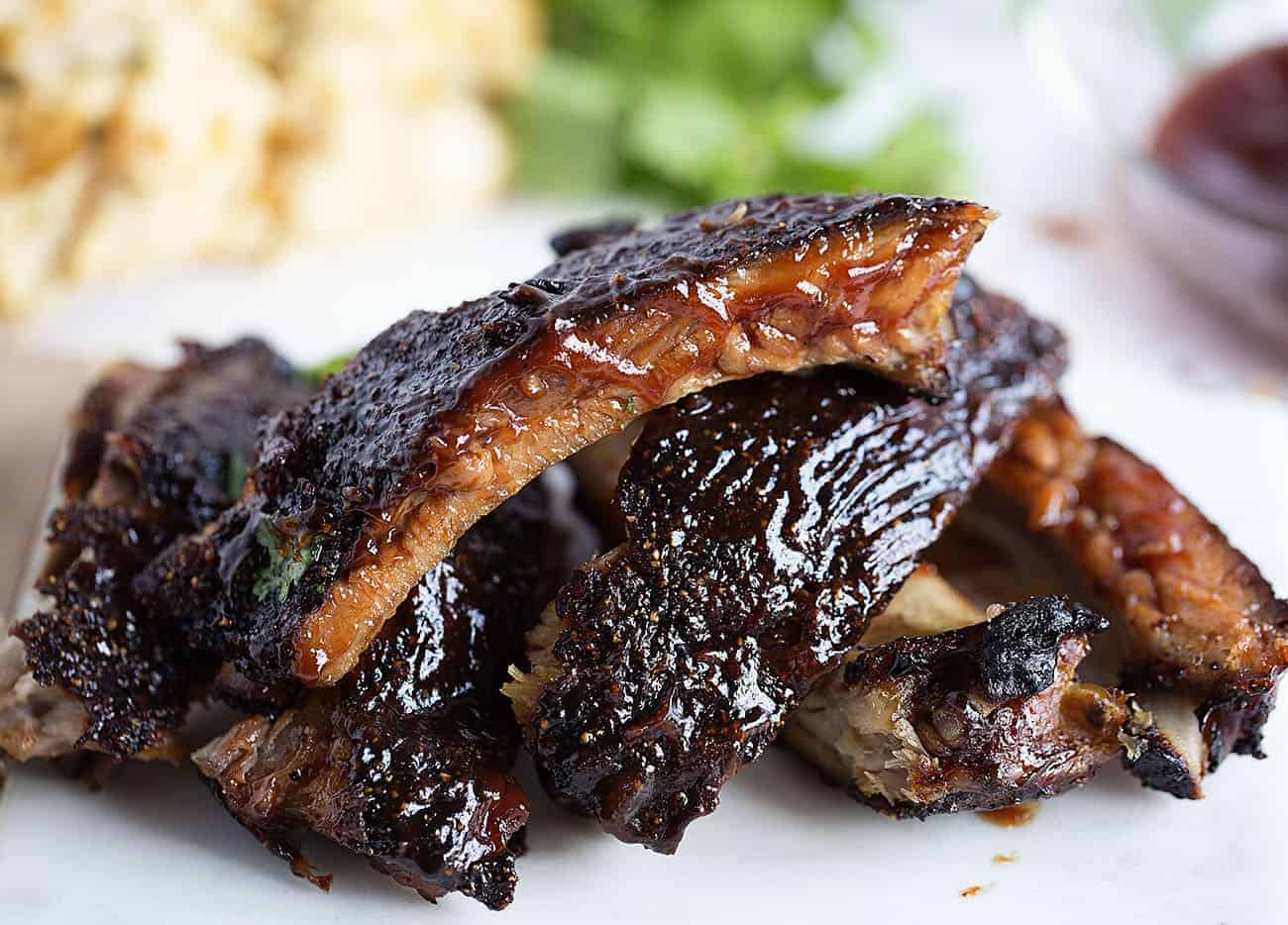 I call these "easy" baked ribs because it literally takes just a few minutes to pull together and then you let the oven do all the work. But the truth is, if you take a few minutes to prepare your ribs properly and make your own dry rub, you will have some of the best ovens baked ribs ever! (Tips on How to Grill too!)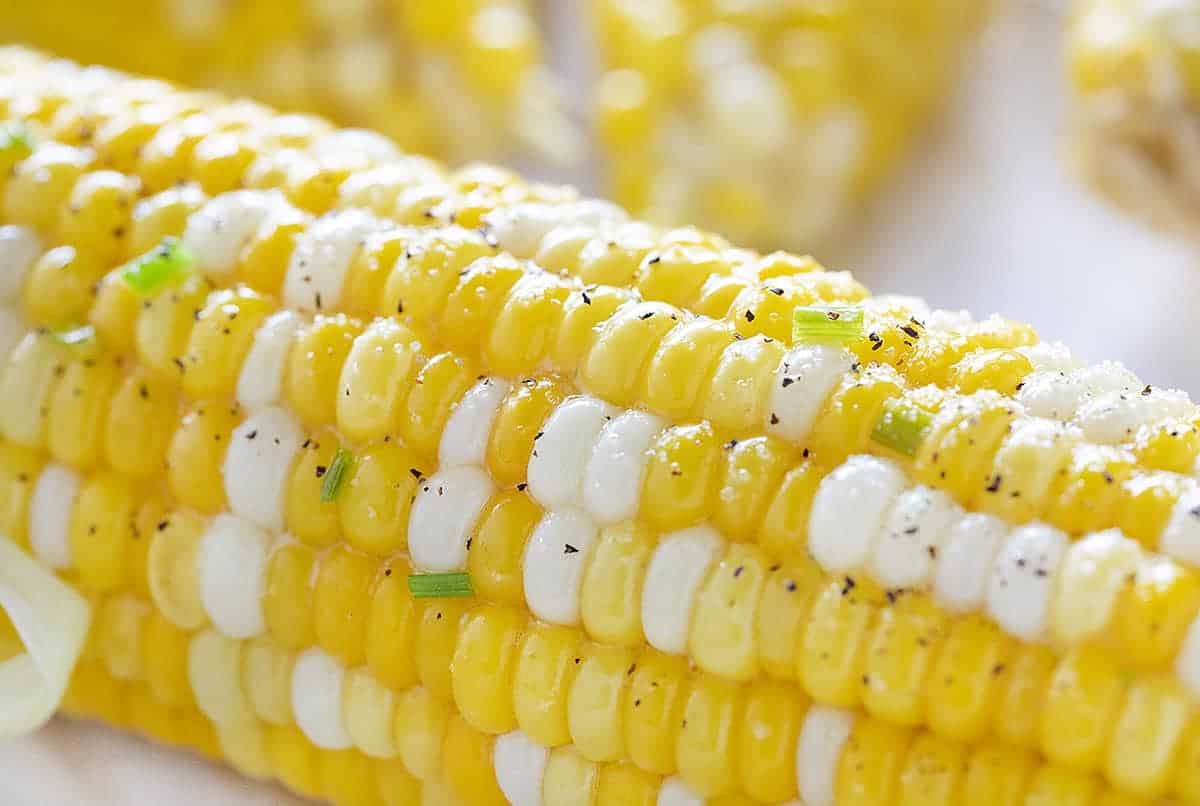 Grilled Corn on the Cob is one of our favorite ways to enjoy corn in the summer. Sweet corn at its peak of freshness, then upgraded with the addition of an amazing herbed butter! The subtle crunch and sweetness of this vegetable make it such a versatile ingredient that can be used in a number of different recipes. That being said, my all-time favorite way to eat corn is right off of the cob!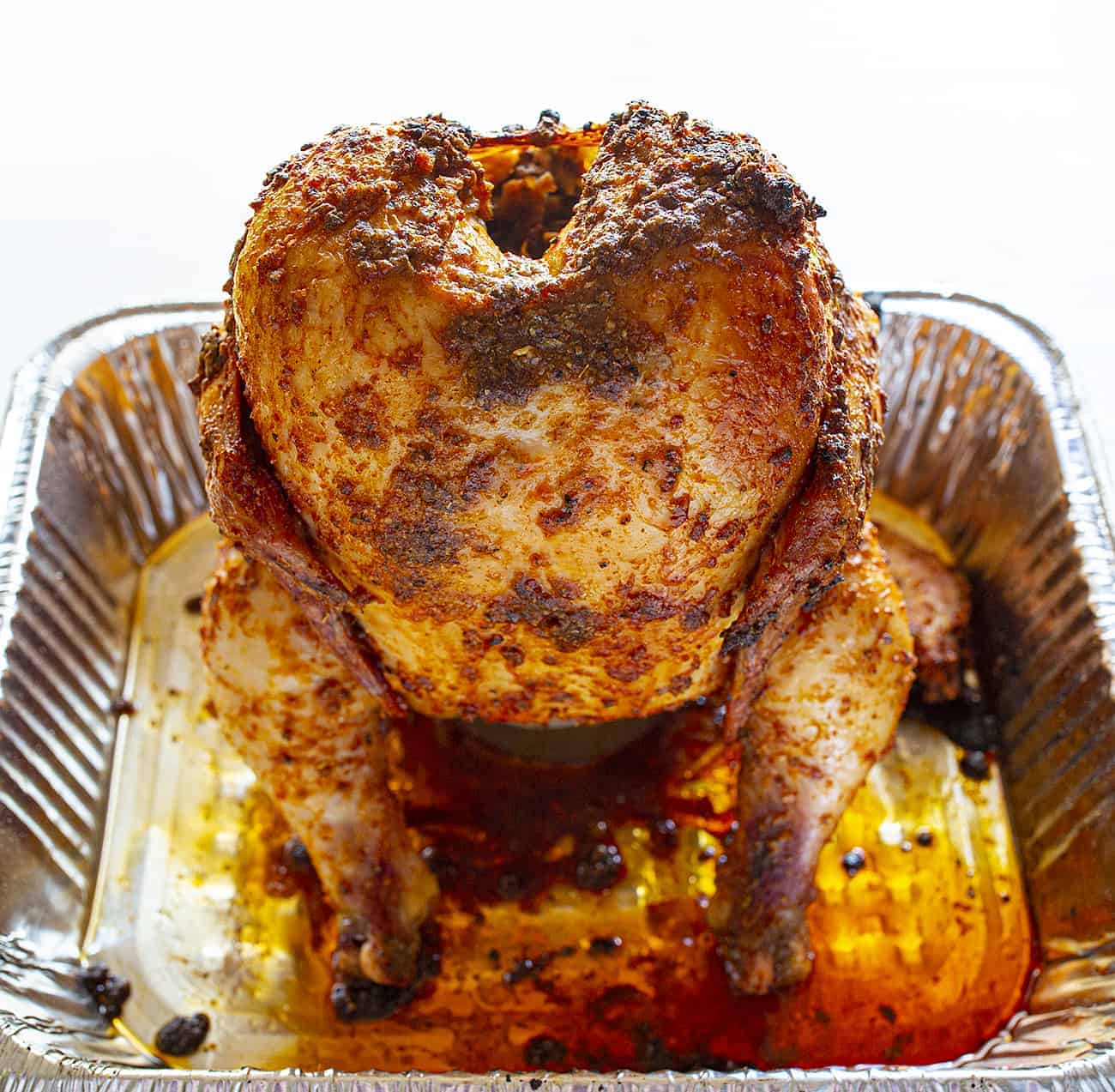 Grilling season simply cannot be complete without the flavor and aroma of beer can chicken. If you have never tried this amazing grilled recipe, today is the day for this perfectly seasoned and juicy chicken! This recipe seems a little complicated, but I swear it isn't. The ingredients are pretty basic. You will need a whole 5-pound chicken, some beer in a tall can, a little oil, and various spices. Easy peasy!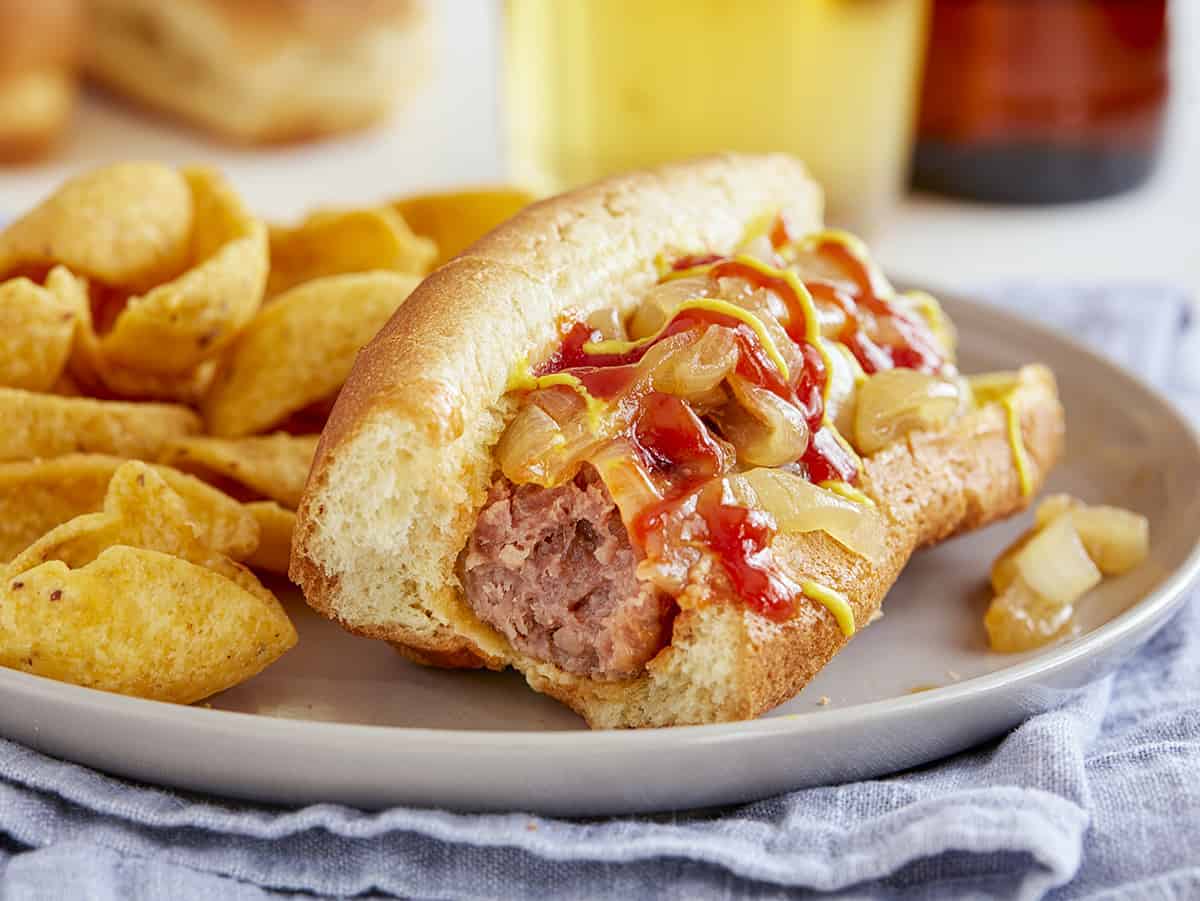 Bratwursts are one of my favorite things to eat in the hot summer months. It honestly doesn't even need to be that hot. As soon as the sun starts to melt the snow we start talking about brats and hot dogs. Its sort of how we thaw out around here. In my humble opinion, there are two ways to make brats. You can grill them or you can use this method and soak them in a tangy beer marinade for hours and hours until they are bursting with flavor. Oh, and smothering them in homemade marinated onions is a bonus you won't want to skip.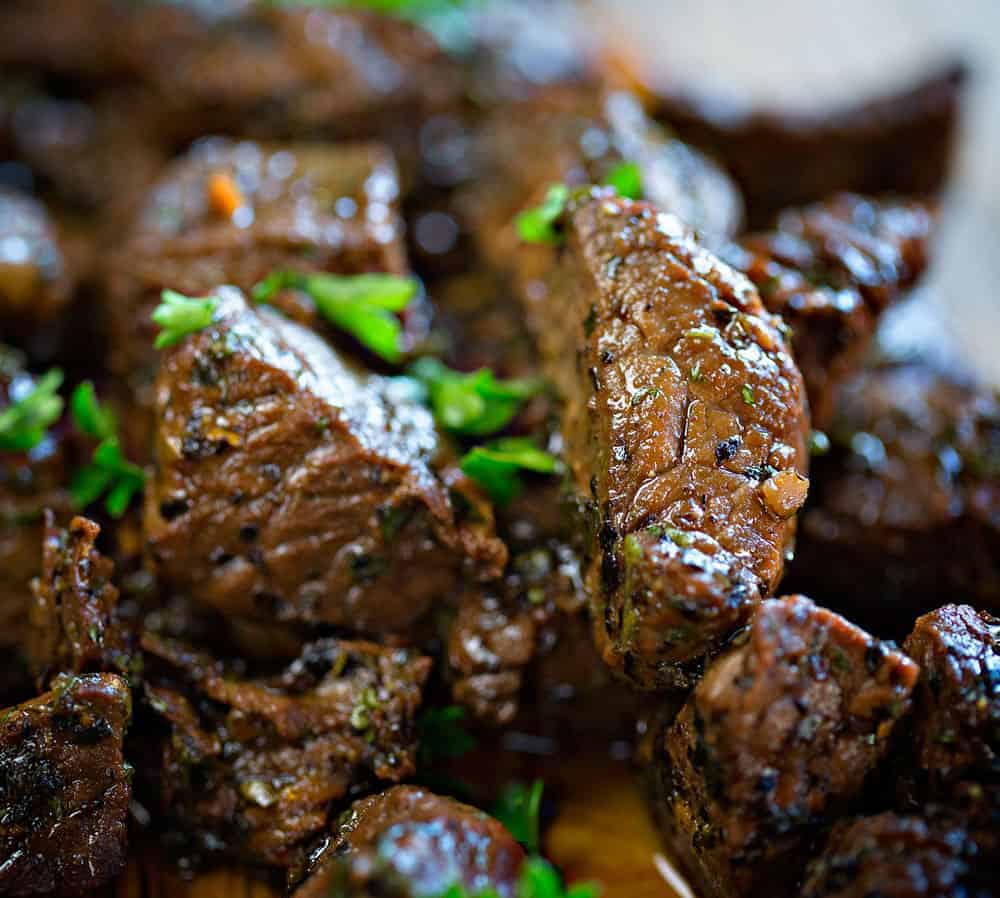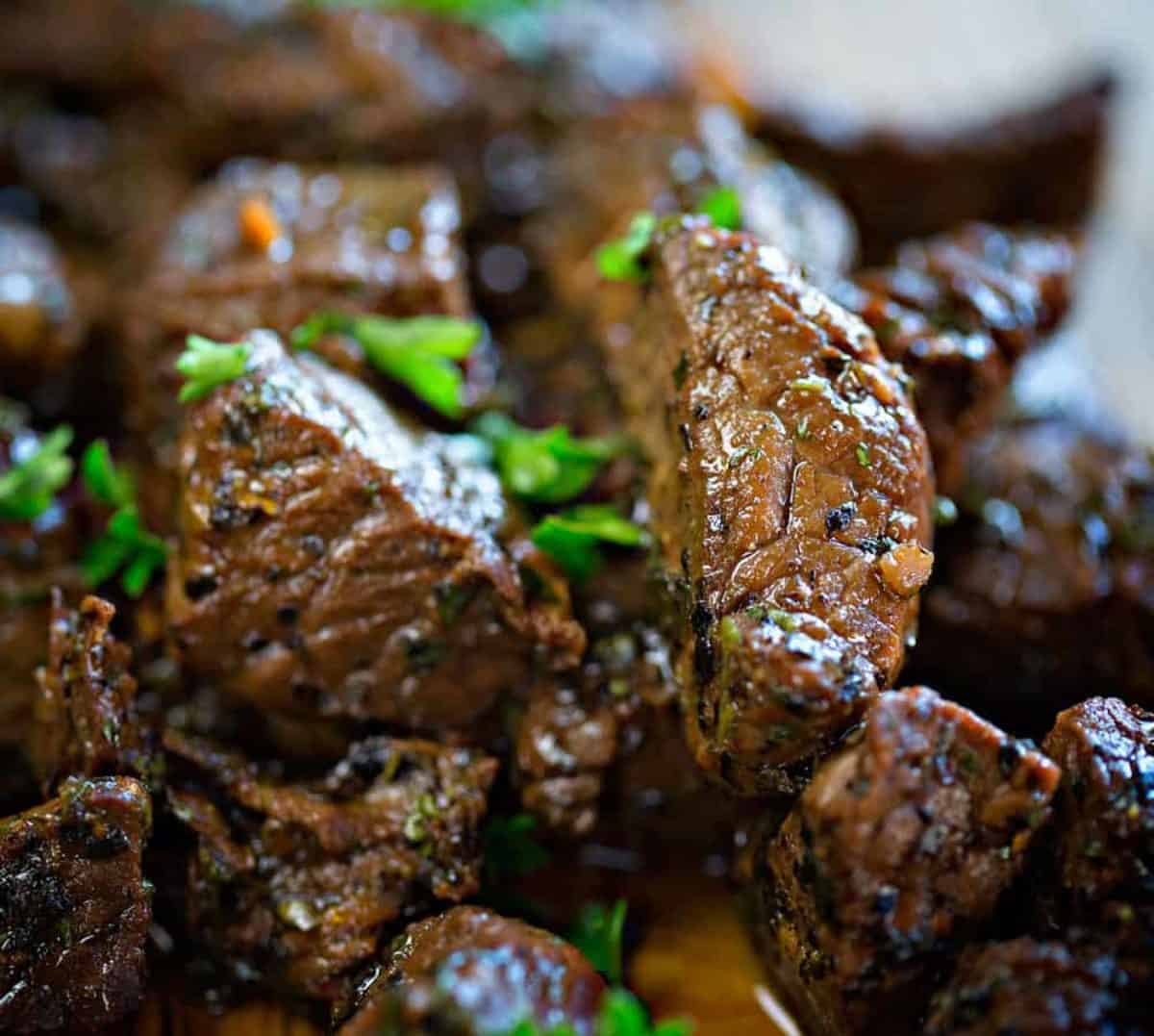 These mouth-watering steak bites can be made in a pan on your stove, in the oven, or on the grill! These steak bites will knock you straight in the taste buds. The marinade soaks into the steak so that every bite is just as amazing as the one before it. This recipe is about 2 steaks, which as an appetizer, and feed about 4 people. (Or 2 really hungry people!)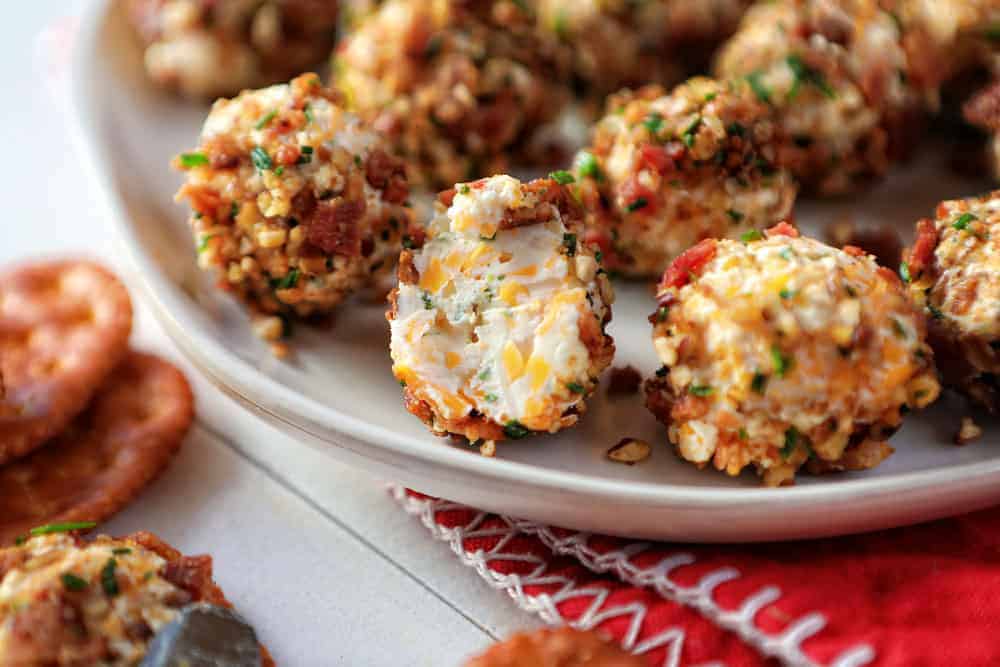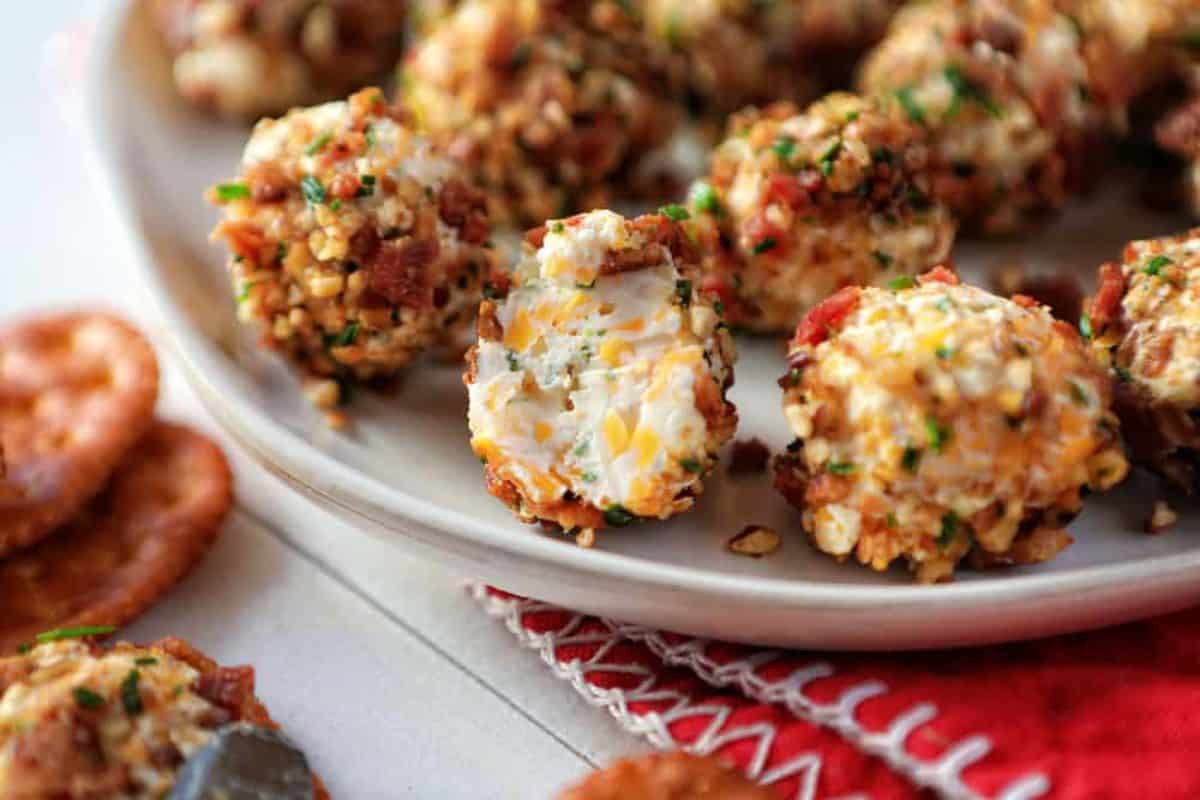 Who doesn't love a cheese ball stuffed with every amazing flavor known to man? Not only do these happen to be a perfect size, but they have the most amazing flavor. Bacon, ranch seasoning, and of course cheese! These cheese balls are more of a "cheese ball bite", meaning that they are much smaller than the average cheese ball. You can easily pop one in your mouth or grab your favorite cracker.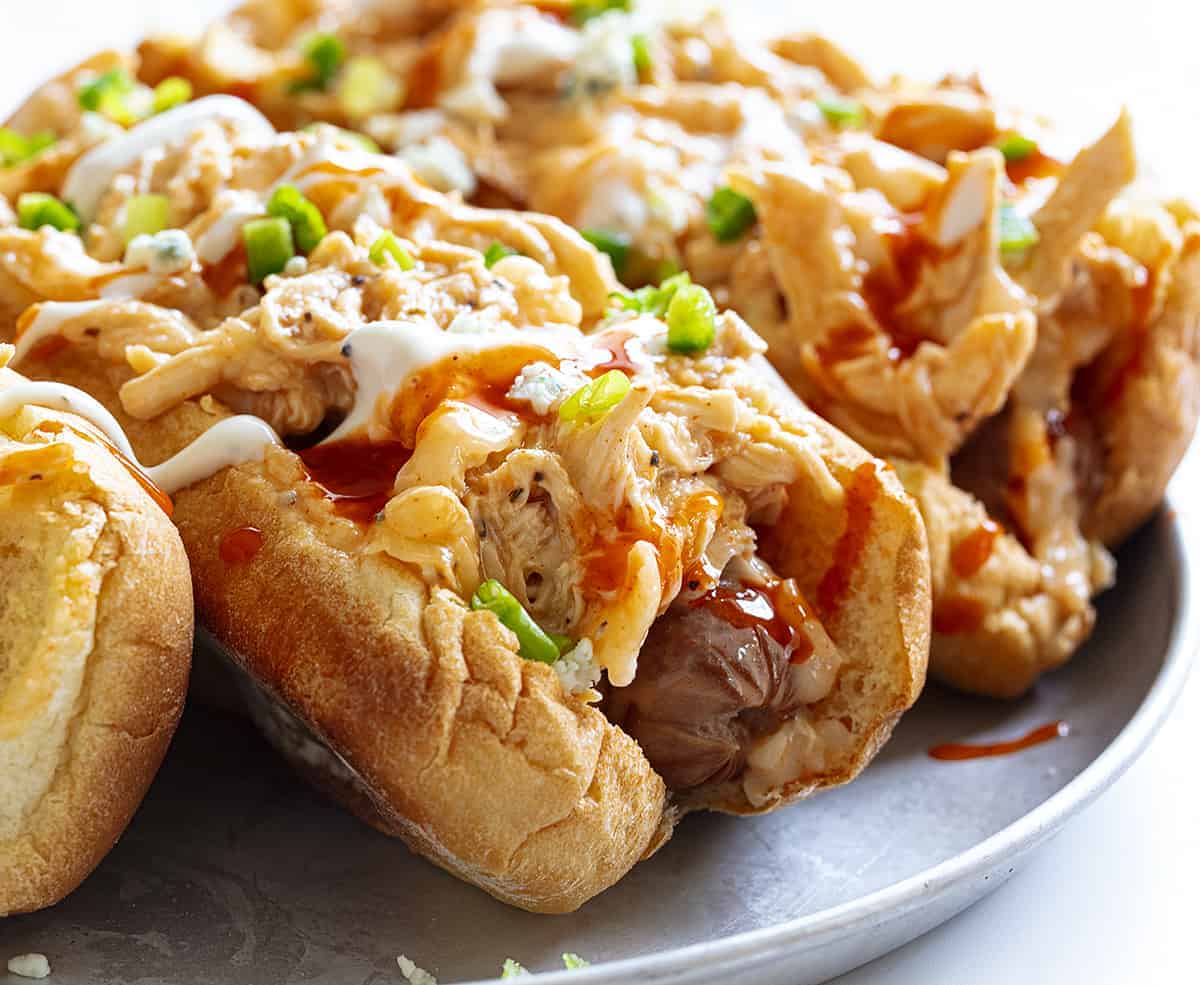 Don't let the name scare you… these Buffalo Chicken Hot Dogs are actually an amazing flavor combination and one you will come back to again and again! This surprising mash-up is one you weren't expecting to love, but will!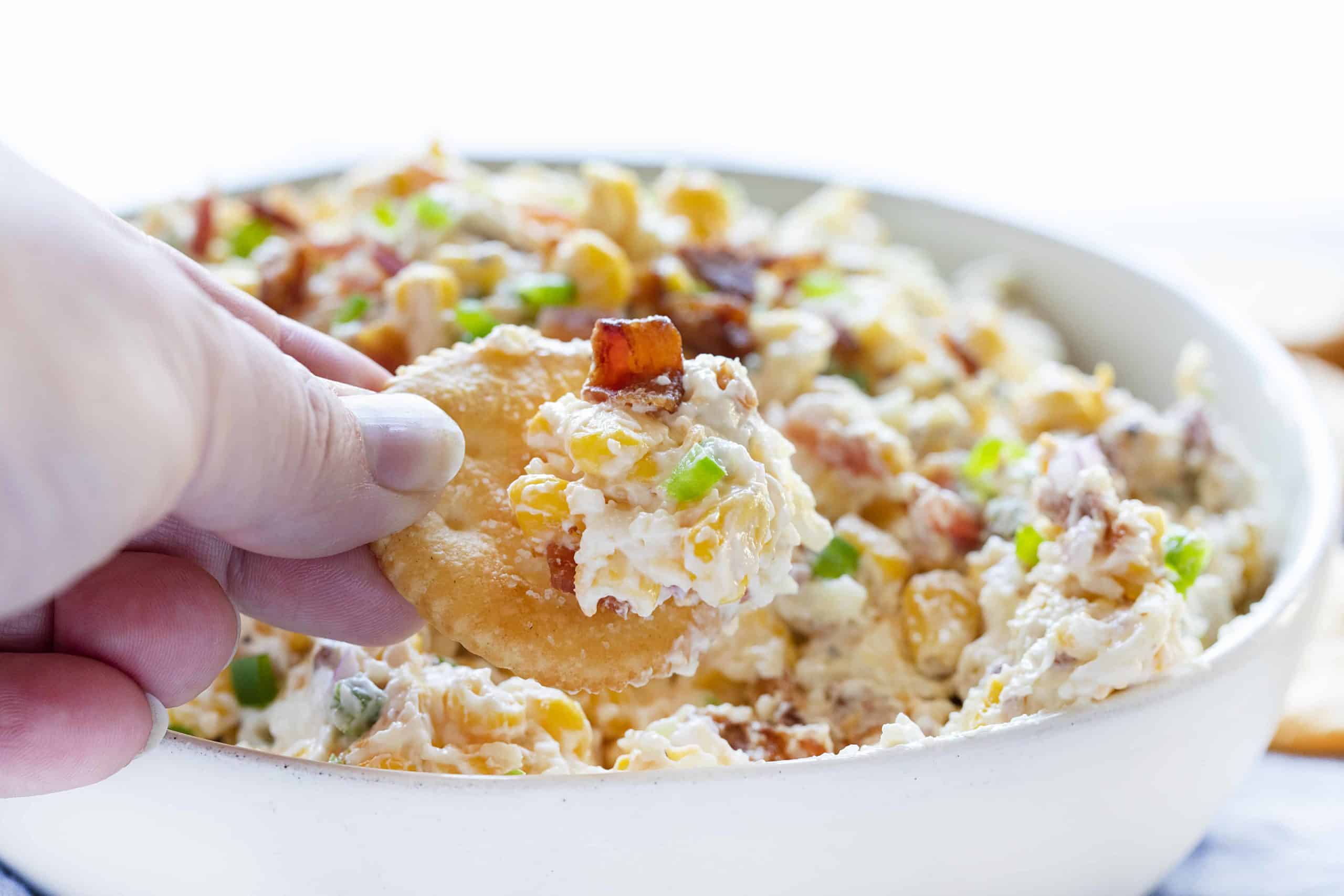 This easy Corn Dip with Bacon is the ultimate crowd-pleasing party dip recipe and always a hit when I make it! Creamy, cheesy, and so flavorful this appetizer is perfect for your next get-together with friends or to bring to a potluck.
It takes only a few minutes to mix together and can be made a few hours in advance which is always a plus in my opinion. The ingredients are a super simple and easily adaptable to what you have in your pantry. It's amazing how such simple ingredients can yield such delicious flavor. A perfect flavor combination!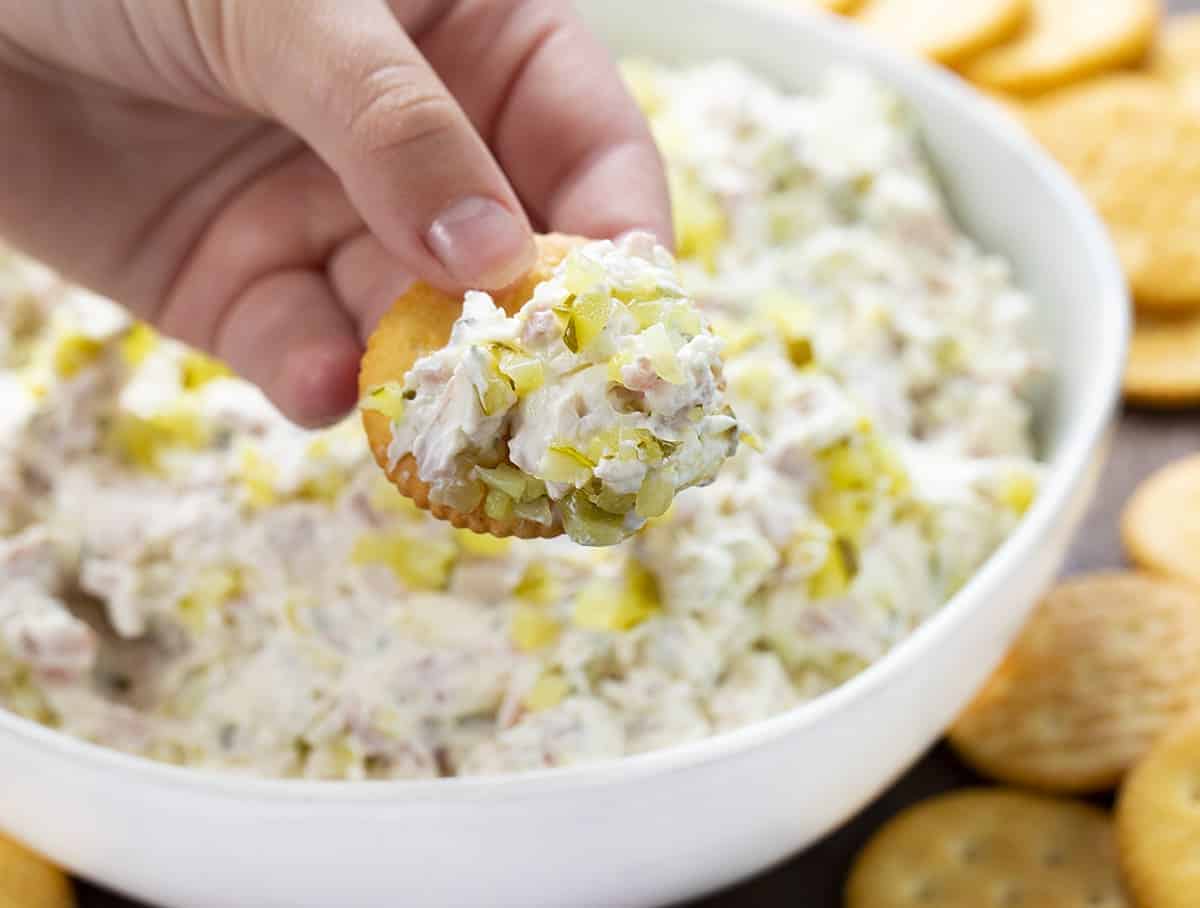 Dill Pickle Dip is a creamy, cheesy dip that is loaded with dill pickles and ham to give you plenty of flavor in every bite! This dip gives you all the flavors of the ham and pickle wraps, but in an addicting dip! Try my Cuban Sliders for another appetizer packed with dill pickles and ham.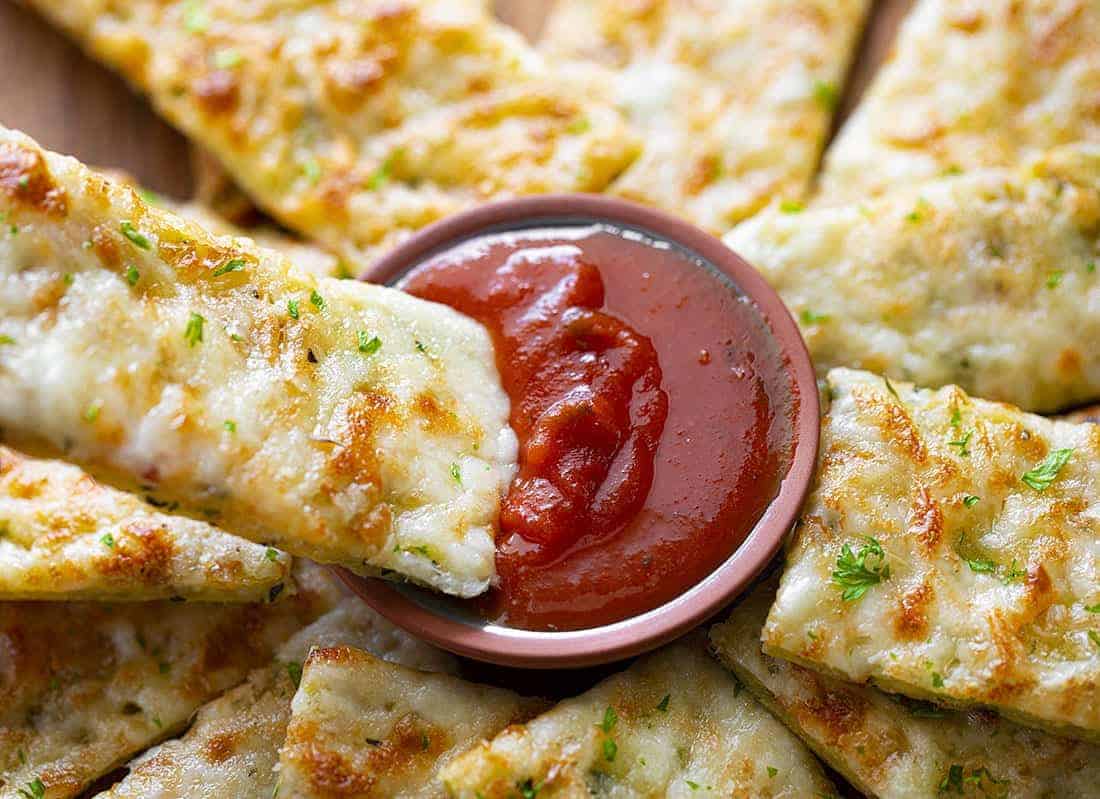 THESE ARE THE BEST!!! You gotta try them if you have zucchini!
Zucchini Breadsticks are a delicious alternative to traditional breadsticks, made with zucchini and topped with cheese and Italian seasoning.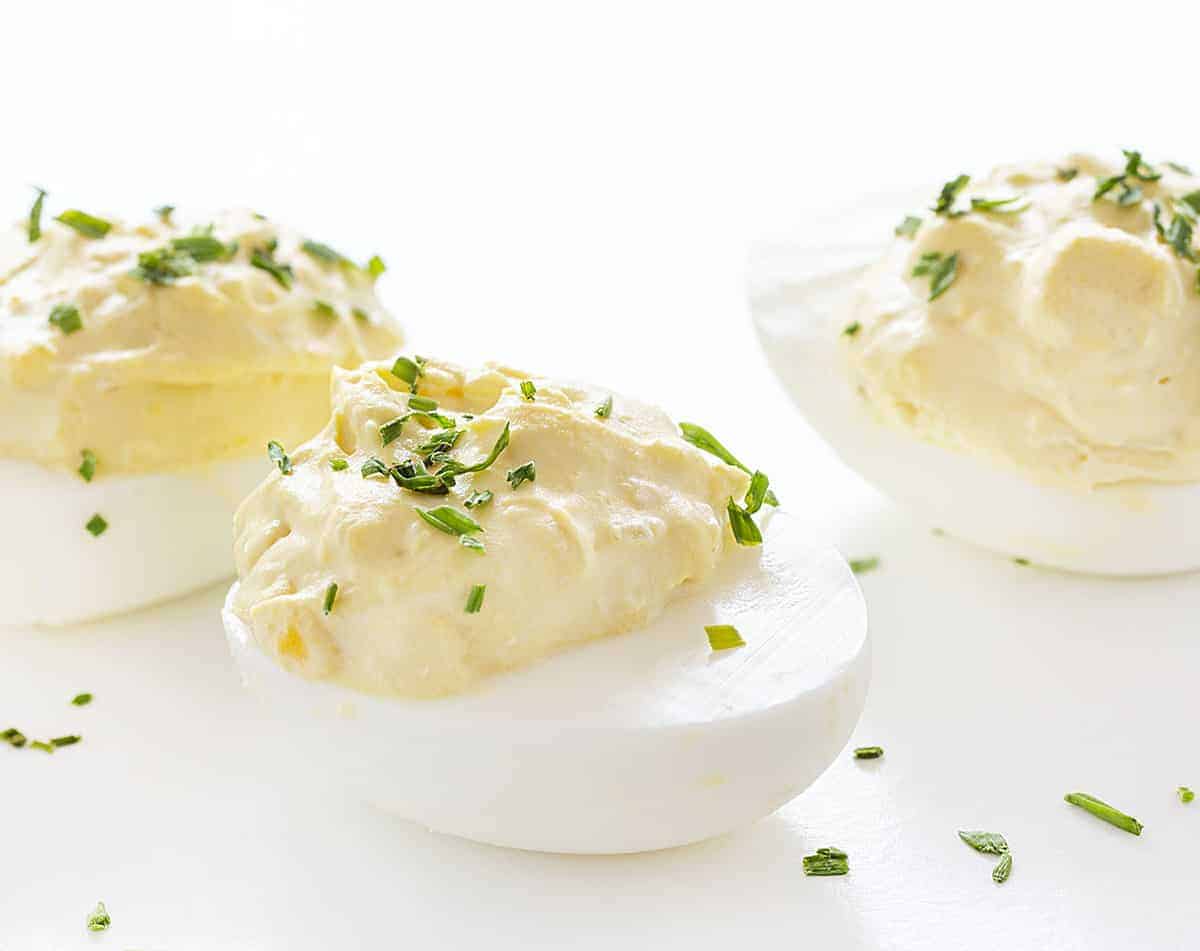 French Onion Deviled Eggs are a creamy variation of deviled eggs loaded with flavor from caramelized onions and Gruyere cheese. A SUPER fun twist on classic deviled eggs that ALWAYS get gasps of delight when served!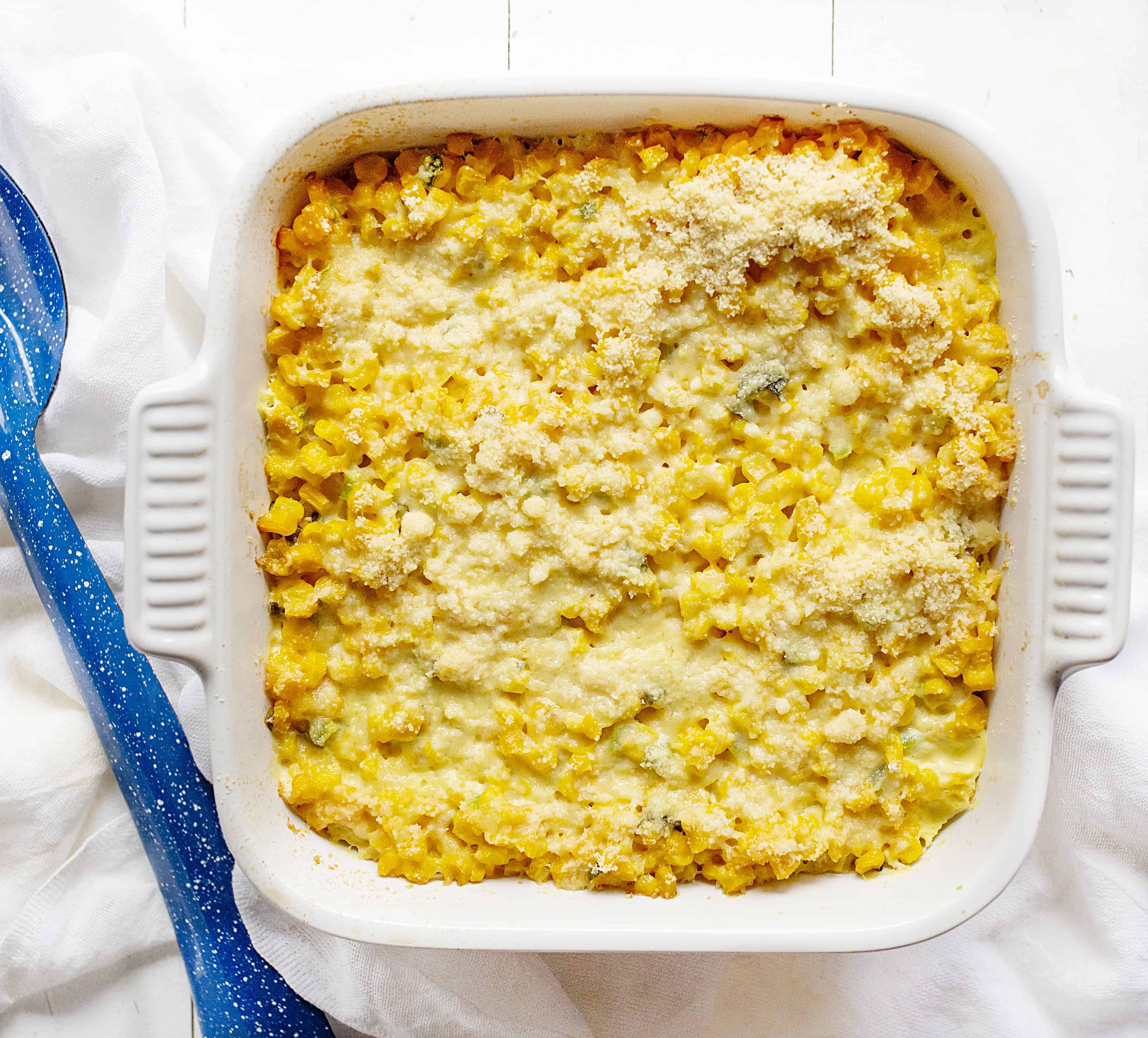 I have another recipe on my website for Slow Cooker Corn Chicken Casserole that is, quite frankly, a meal in itself. It is a big, hearty recipe that is sure to please a hungry crowd. But I wanted something lighter, something that would be a great side dish, and something that would satisfy my craving for corn! This is definitely that. With the addition of the basil, there is a lightness and freshness to this recipe that makes it the perfect pairing for grilled chicken, hot dogs, brats, and burgers!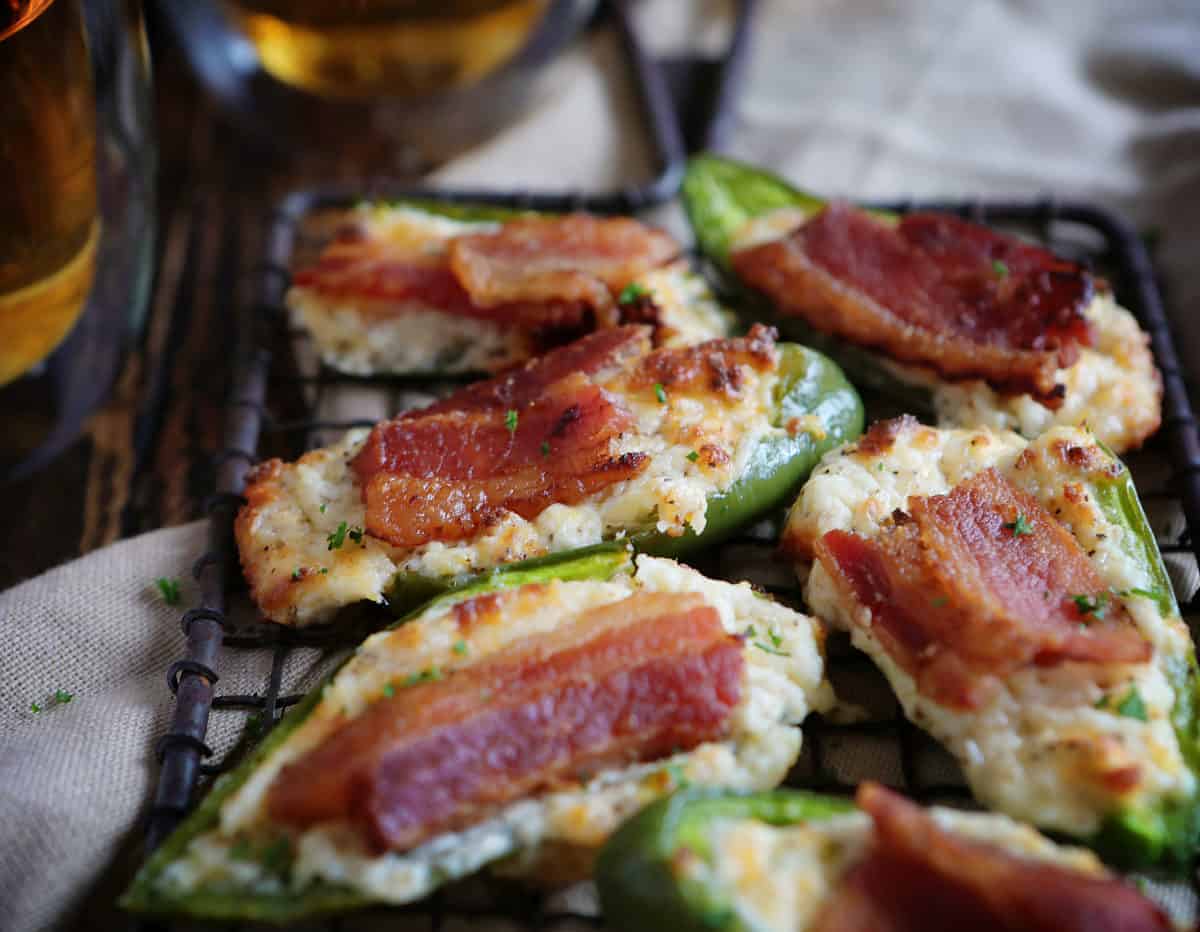 Bacon Jalapeno Poppers Stuffed with Cream Cheese is the perfect appetizer! Filled with a tasty cream cheese mixture and topped with crispy thick-cut bacon, these little bite-sized treats are bursting with flavor! Don't miss my Sausage version for a fun twist!
Let's Not Forget Dessert!
What Labor Day Recipe list would be complete without dessert?!?!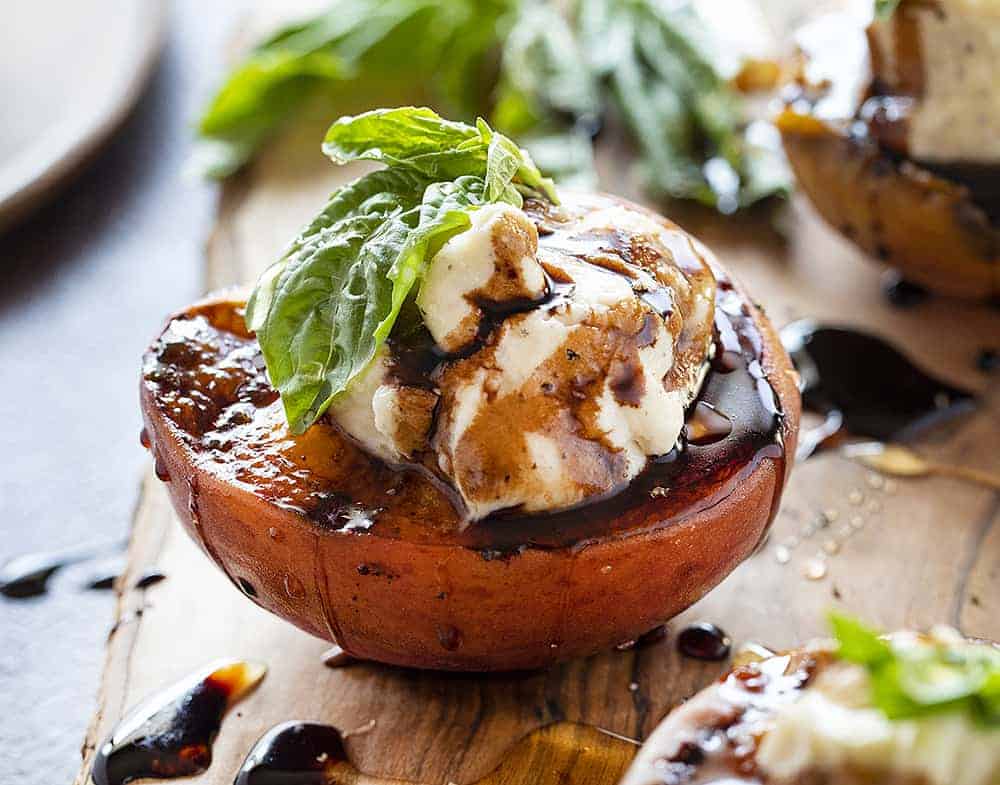 It's the Dog Days of Summer and peaches are the perfect summertime fruit. The best part of biting into this beautiful fruit is the sweetness it provides paired with a cool and tangy mascarpone. It's hard to mess with perfection, but wait until you pop these peaches on the grill and add the cheese and sweet topping. You will crave these Grilled Peaches with Mascarpone and Balsamic Reduction for the rest of the summer!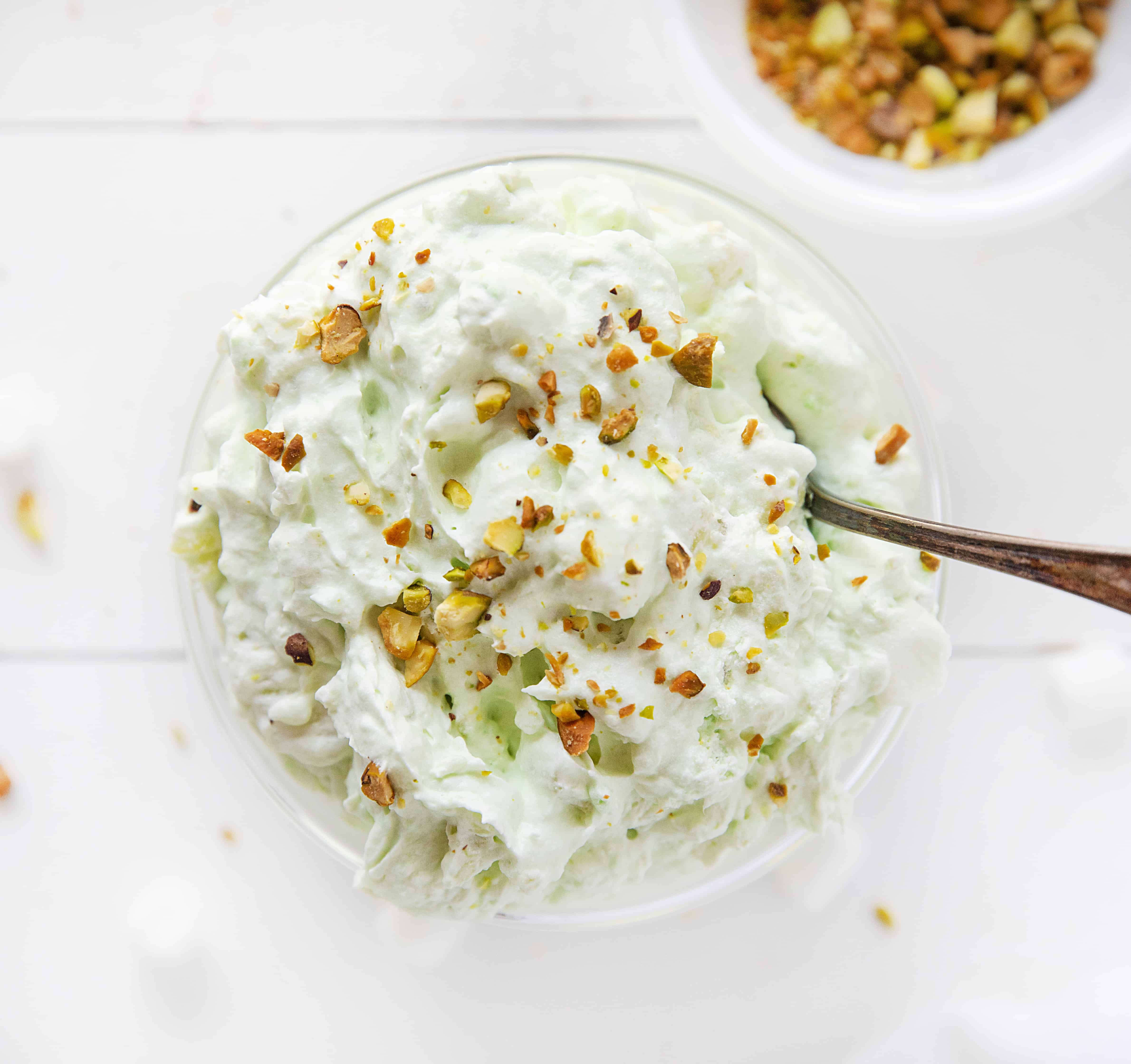 Also known as a Watergate Salad! I hadn't heard that name until I became a recipe writer and was curious to know more. This recipe has been around for more years than I have been alive and consumed by many! Learning how to make Pistachio Mallow Salad is a right of passage for some midwestern kids. I learned standing by my mom's side and it brings such back fond memories!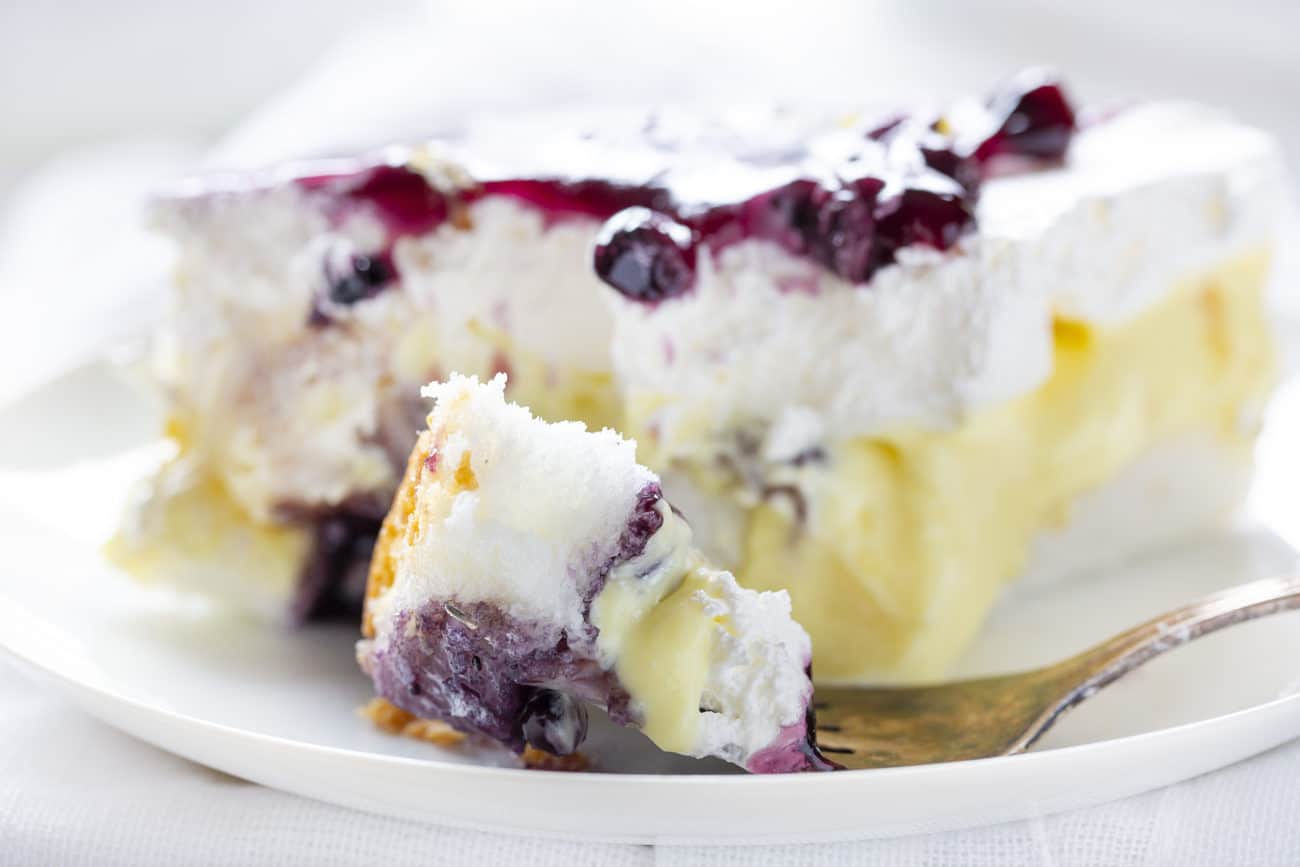 Blueberry Lemon Heaven Dessert is as easy as it is delicious. I made my own Angel Food Cake, but you can certainly by store-bought to save yourself time! It is a combination of blueberry pie filling, pudding, the angel food cake, and whipped topping. Pure heaven! (And my MOST popular recipe this entire summer!)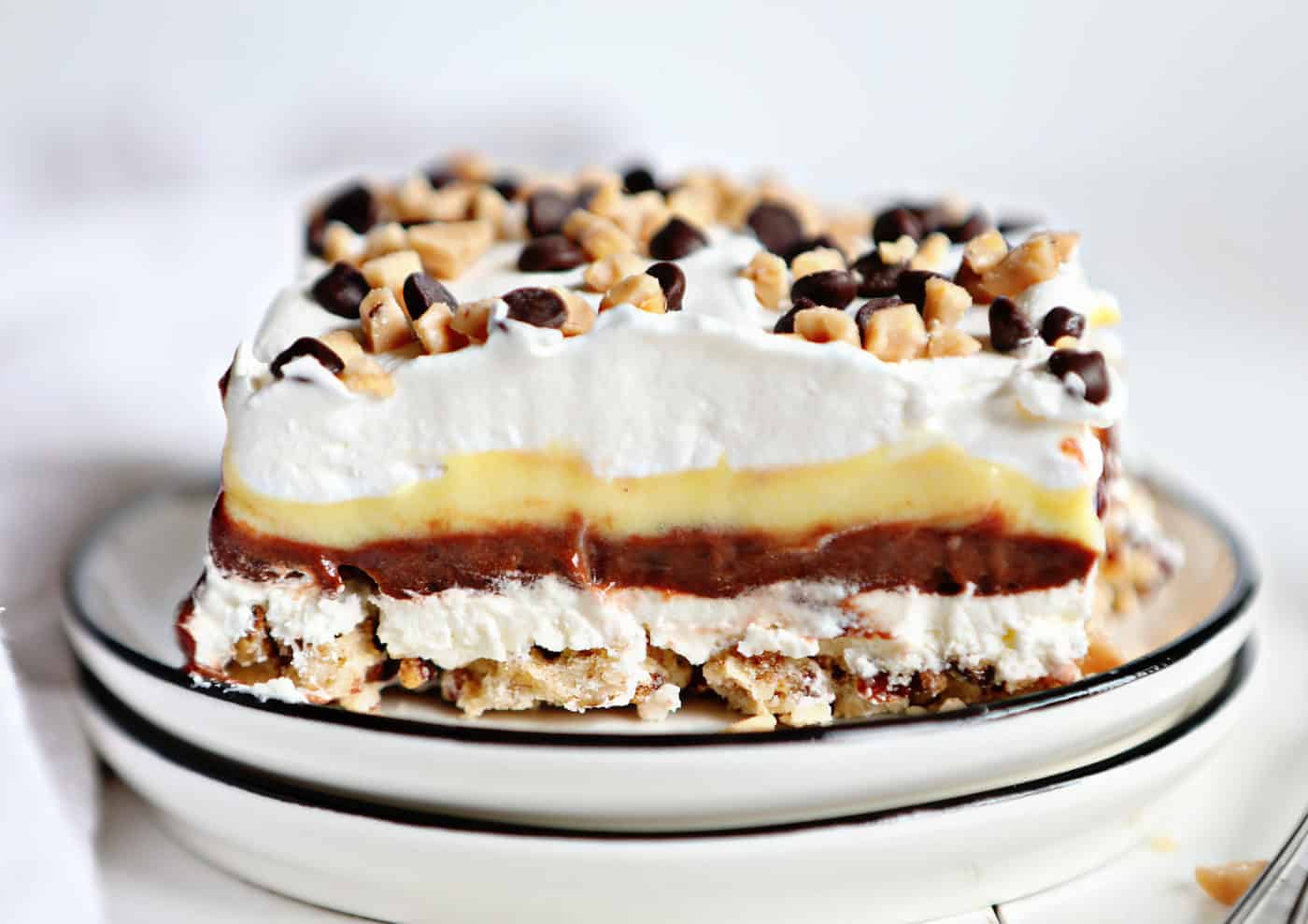 I was browsing my Grandma's old church cookbook and came across this recipe. The name is what drew me to it of course! After reading the ingredients I knew that I had to make it. Chocolate pudding, vanilla pudding, a sweetened cream cheese layer, and the most glorious baked pretzel crust that you will ever try. I can see why it was popular so many years ago, and is still so popular today!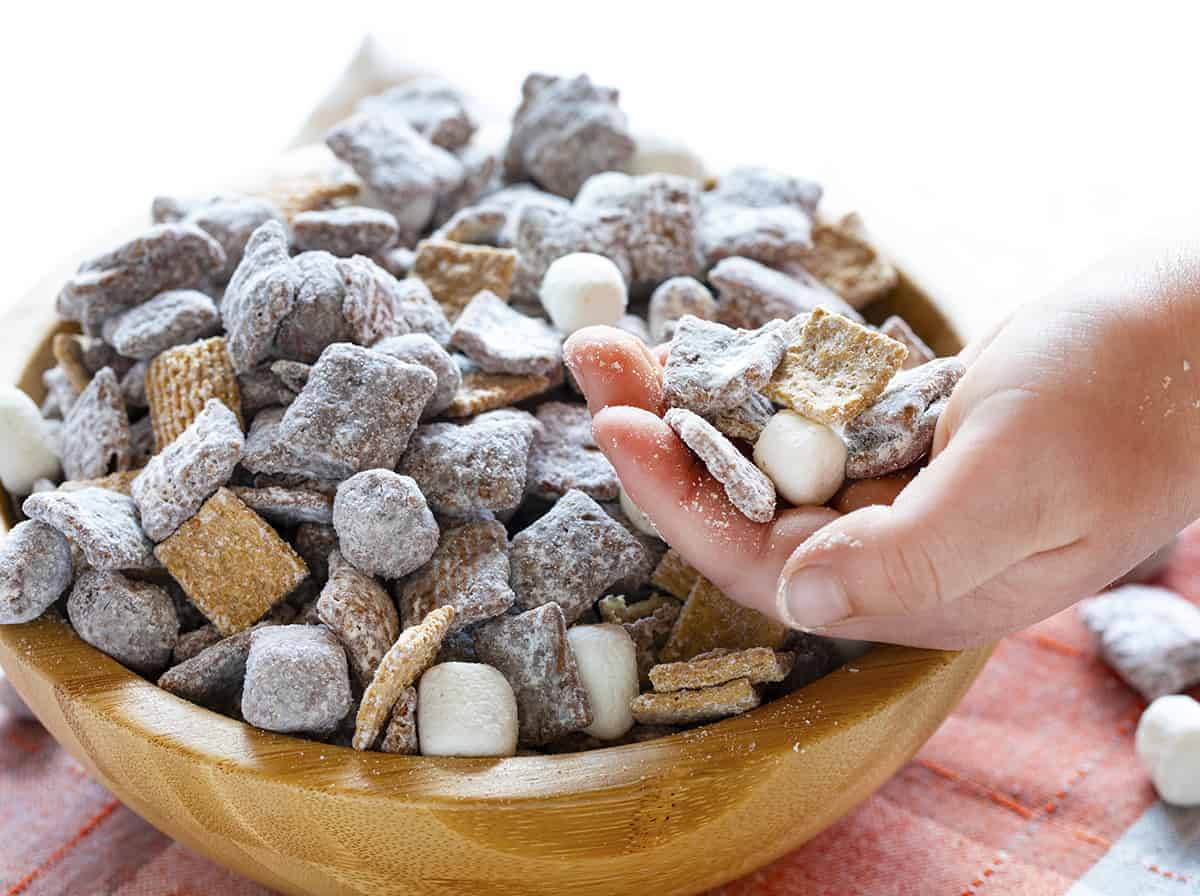 I don't think I could love this S'mores Puppy Chow more! This version of puppy chow is perfect for summertime fun… replicating the traditional flavors of a s' more but none of the fuss with a flame. Such a fun twist on a traditional snack. And something you can make ahead of time so you can actually enjoy your BBQ!
Need a Refreshing Drink?
These drinks will be the perfect complement to your labor day recipes!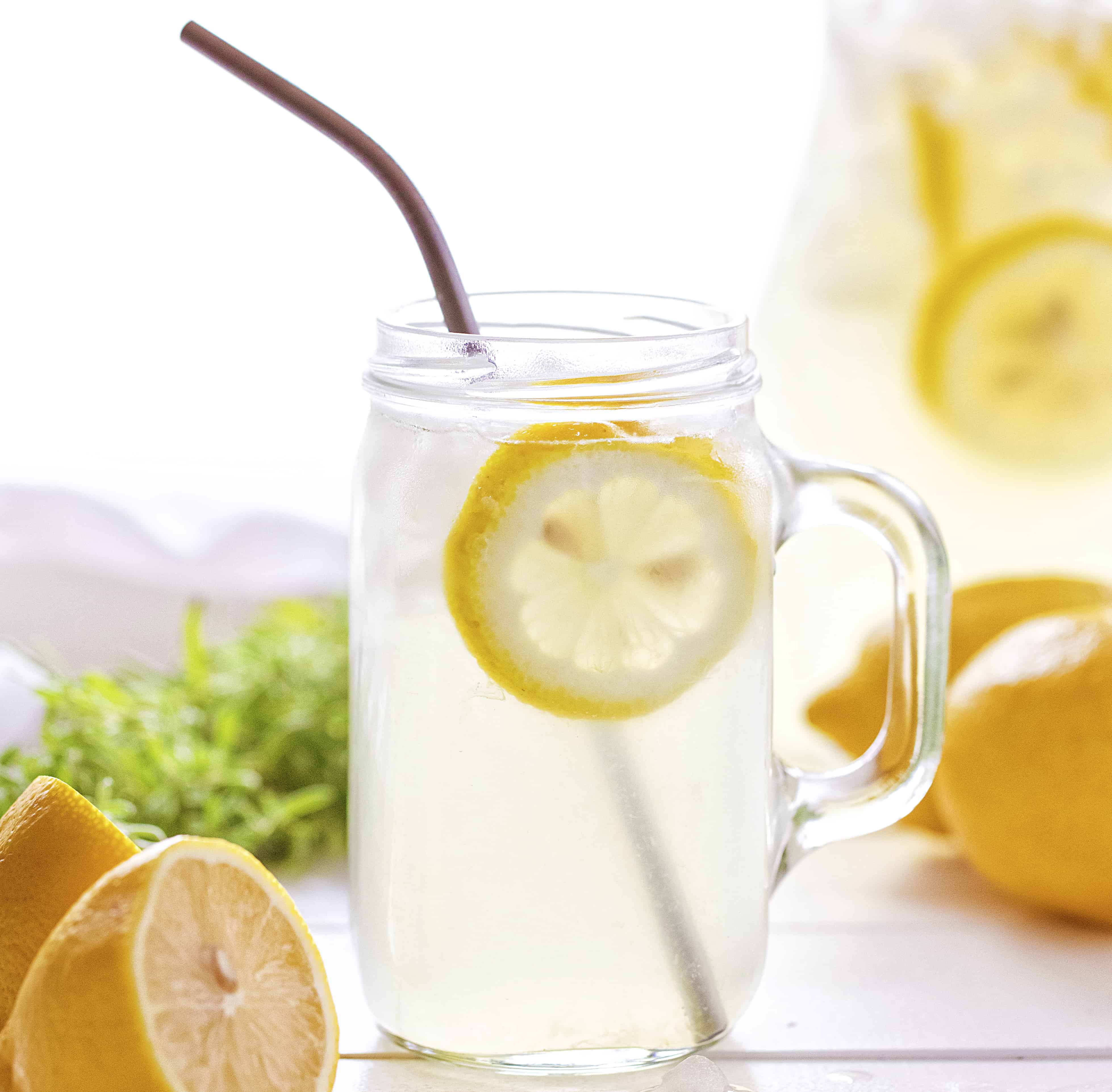 There is something so amazing about a freshly squeezed glass of ice-cold lemonade. My all-time favorite place to pick up a glass of the real-deal, freshly-squeezed, lemonade is at the Minnesota State Fair. I have wanted to duplicate this recipe for a very long time and I am so glad I finally did. This recipe is so simple to make, and it is a great way to stay refreshed on a hot day!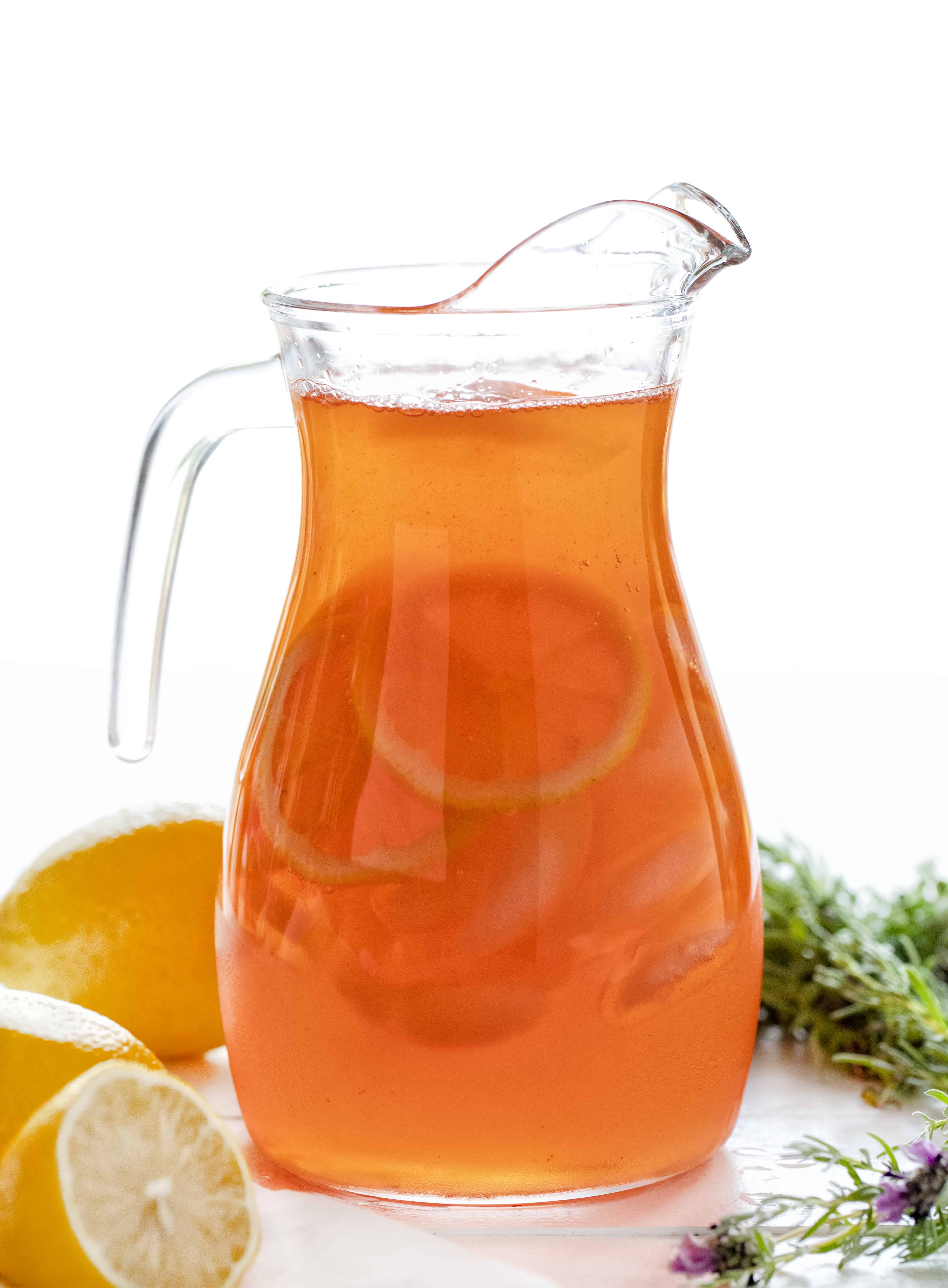 This is one of the BEST lemonade's I have ever tried, and if you make it for your get together people will be begging you for the recipe!! Imagine a refreshing glass of ice-cold lemonade infused with the sweet flavor of strawberries and natural aroma of lavender.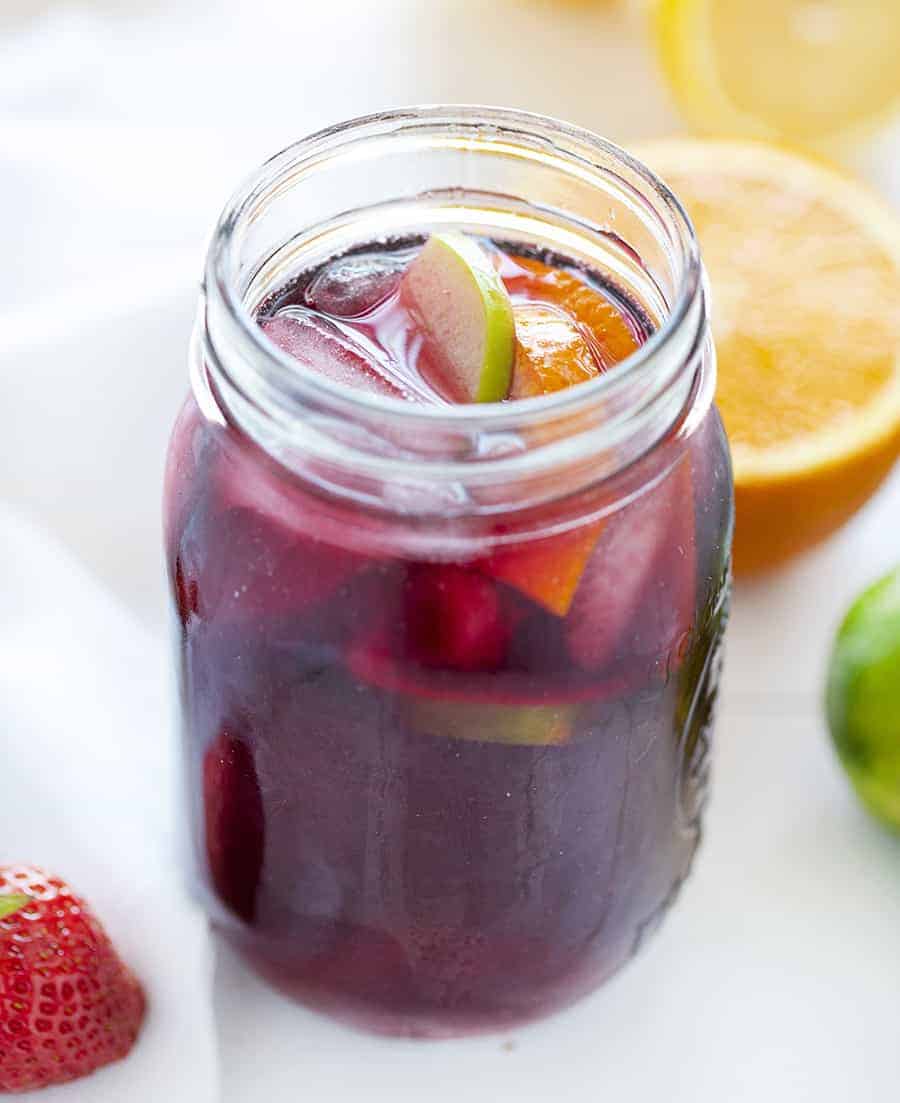 Just in case you want something for the adults-only, try out this refreshing Rainbow Summer Sangria! After a hot day in the sun and standing by a grill, this Summer Sangria is sure to be the drink to cool you down. Imagine sitting on your porch or in your favorite lounge chair, sipping a fresh glass of this fruit, wine, and brandy concoction, while listening to Blake Shelton's song, 'Sangria'. Okay, the song may be a little much, but you get the idea.
Hope you have a fun-filled and DELICIOUS Labor Day celebration!