Christmas Meal
One of the most stressful things about hosting a big holiday get together is planning and executing all of the tiny elements in your Christmas Menu, which can lead to multiple meals if your guests plan to stay the night. It is MUCH more difficult to plan than most people would think. So many questions to answer, like…
How much oven space do you have?
Do I need any additional crock pots or counter space?
How much food do I serve?
Can any of my menu items prepared in advance?
How long can it chill before it starts to not taste as good?
These, along with many more questions, are typically racing through a host's mind a few days, to even weeks, before the guests start to arrive. So, to help you out with this task, I have put together the PERFECT Holiday menu including cooking times, prep-ahead tips, alternatives, and uses for left-overs.

Everything you need to know from when to start to what to serve!
Ham is always the star of the show. It is super easy to make, and it doesn't take much time. Plus, most people like ham. And of course, there is always the added bonus that it makes for great leftover meals!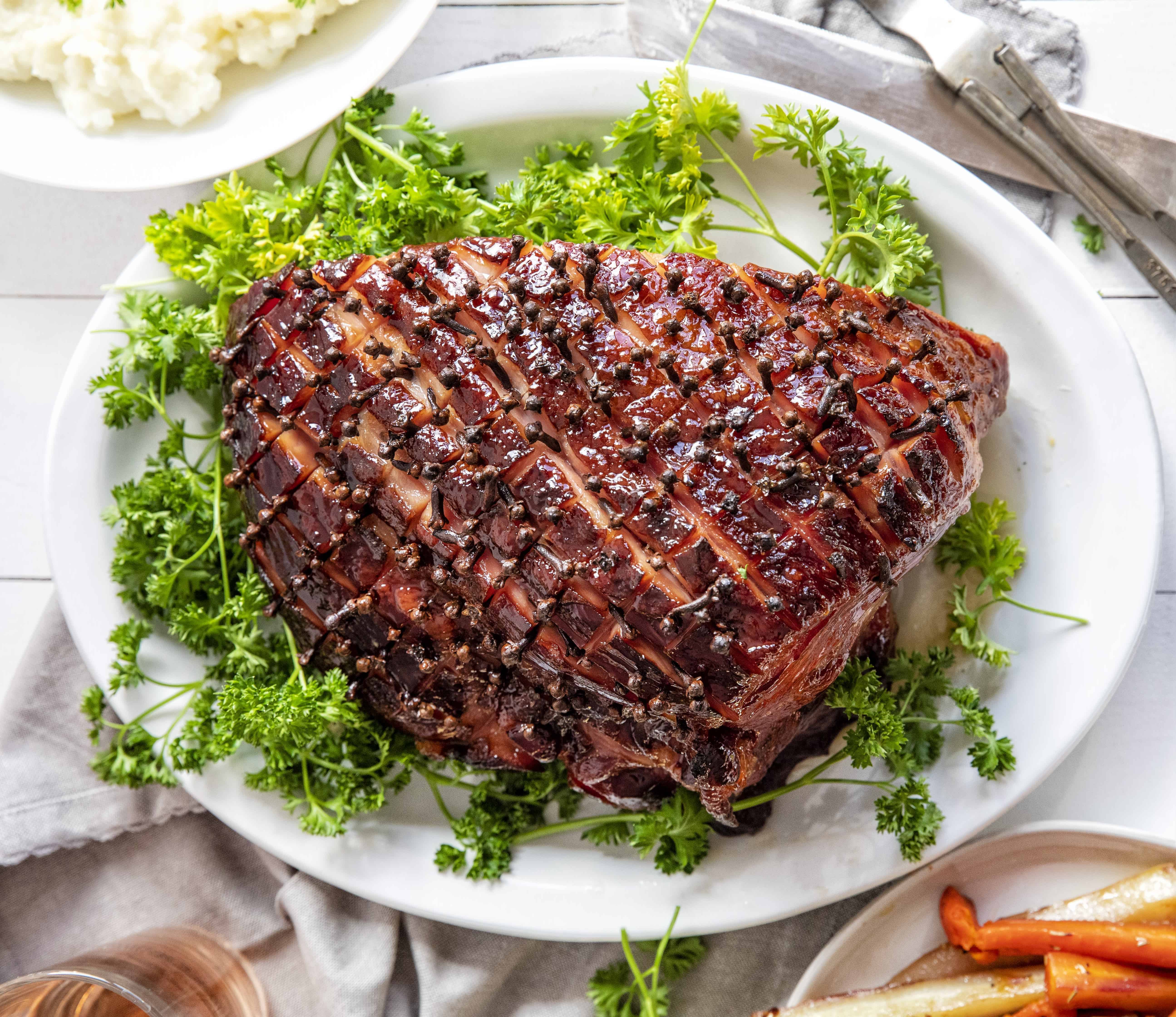 Prep Ahead Tip: The day before, score your ham and add the cloves. You can also make your brown sugar glaze. On the day of cooking, simply heat the glaze and then follow the directions as listed.
Source: Cooks in the oven.
Cook Time: 1 hour 15 minutes. This time will need to be adjusted if you cook a larger ham. Rule of thumb, always keep an eye on the meat thermometer. The internal temperature should always register 140°F. Here are some numbers to use as a guide:

Boneless Ham – These numbers assume each guest will eat 1/3 pound of ham.

6 people = 2 pounds
12 people = 4 pounds
18 people = 6 pounds

Bone-in Ham – These numbers take in the account of the weight of the bone, and assume each guest will eat 1/2 pound of ham.

6 people = 3 pounds
12 people = 6 pounds
18 people = 9 pounds

Side Note: Make sure to cook a larger ham so that you intentionally have leftovers for day two meals.
Skins on Mashed Potatoes are an amazing side dish to add to your Christmas Menu. Everyone loves a creamy mashed potato with a little bit of texture. Serve it with butter or with some of my mouth-watering bacon gravy!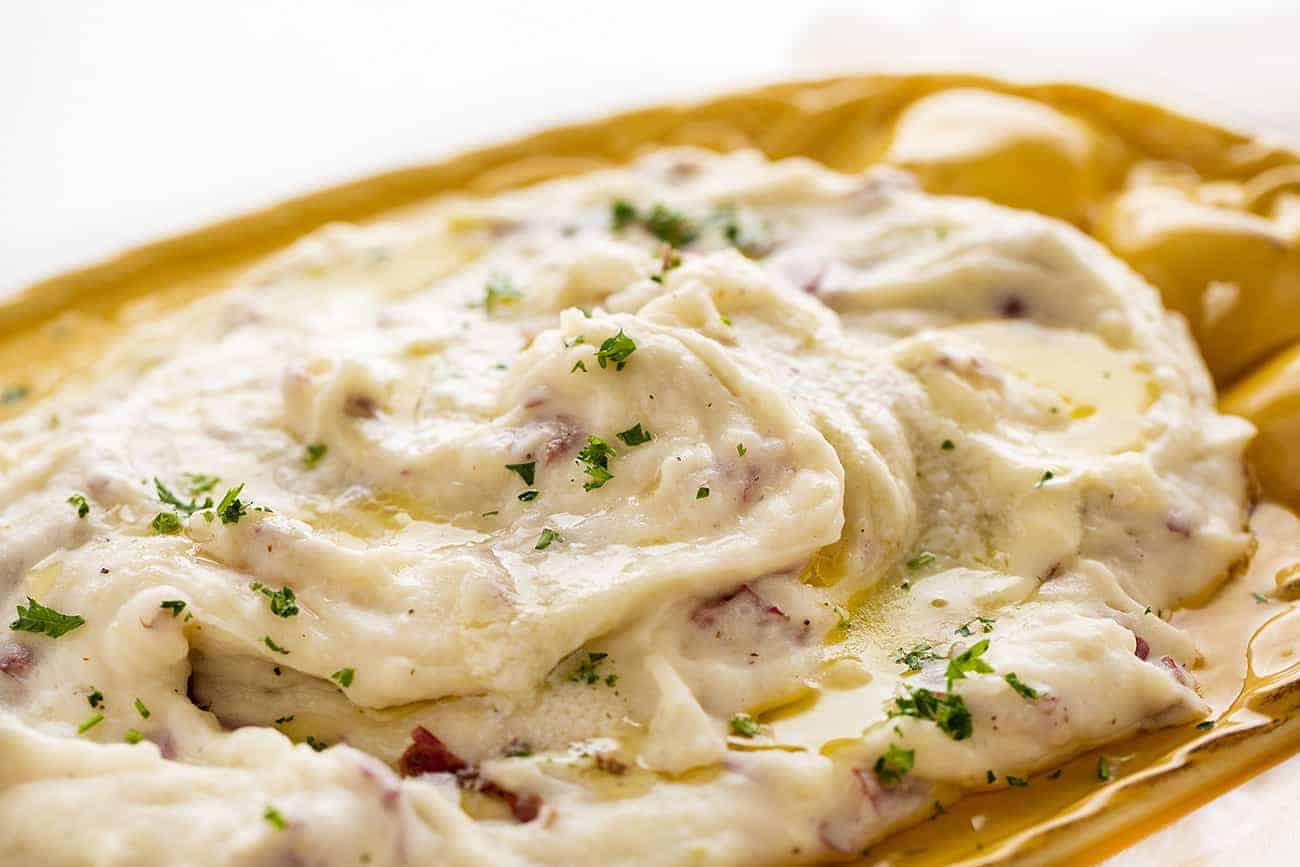 Prep Ahead Tip: You can cook the potatoes the day before (without adding the cream or butter) and store them in the refrigerator. On the day of, just heat up the butter and cream in a large pot and add the mashed potatoes to heat them up!
Source: Cooks on the stovetop.
Cook Time: Start to finish 40 minutes
Side Note: Potatoes can be kept warm in a crockpot if you want to cook these earlier on the same day. Just make sure you have a crockpot with a "warm" setting. Anything hotter will burn the potatoes.
This is a holiday favorite and a staple on our Christmas table every single year! It is easy to put together, cooks up in under 30 minutes and everyone loves it!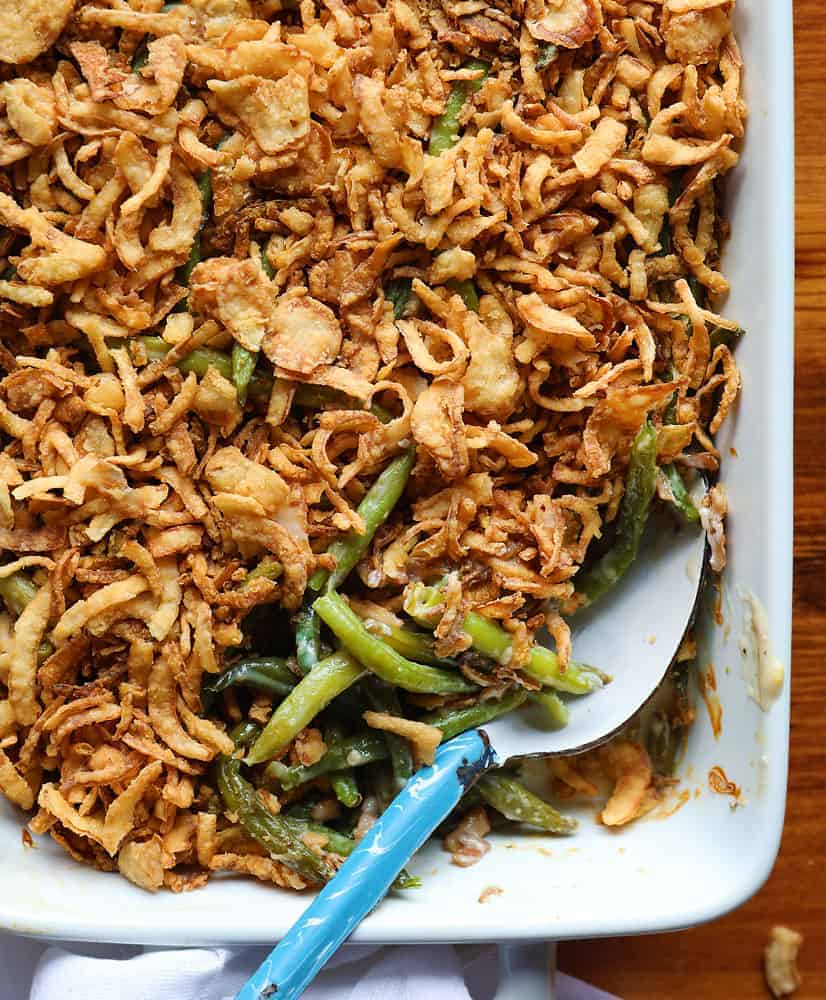 Prep Ahead Tip: You can mix all of the ingredients together the night before with the exception of the fried onions. Those are added in the last five minutes of cooking.
Source: Cooks in the oven.
Cook Time: 30-40 Minutes
Side Note: Pop this in the oven while your ham is resting and being carved.
Carrots don't last long in this house and these roasted carrots are no exception. The brown sugar carmelizes the carrots and the rosemary adds a savory vibe that everyone craves!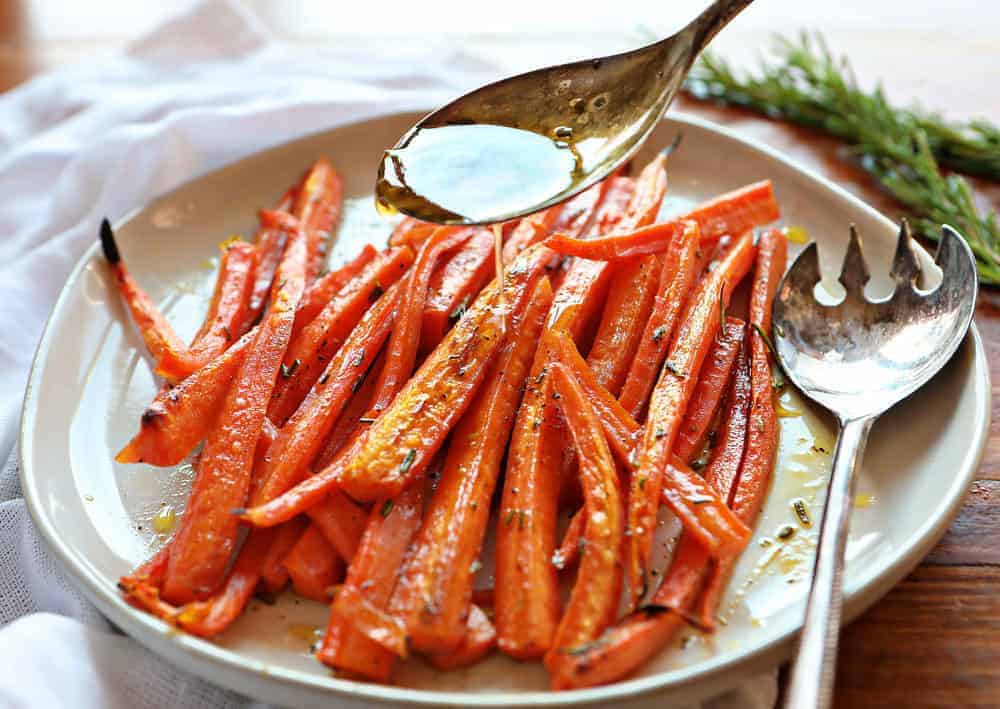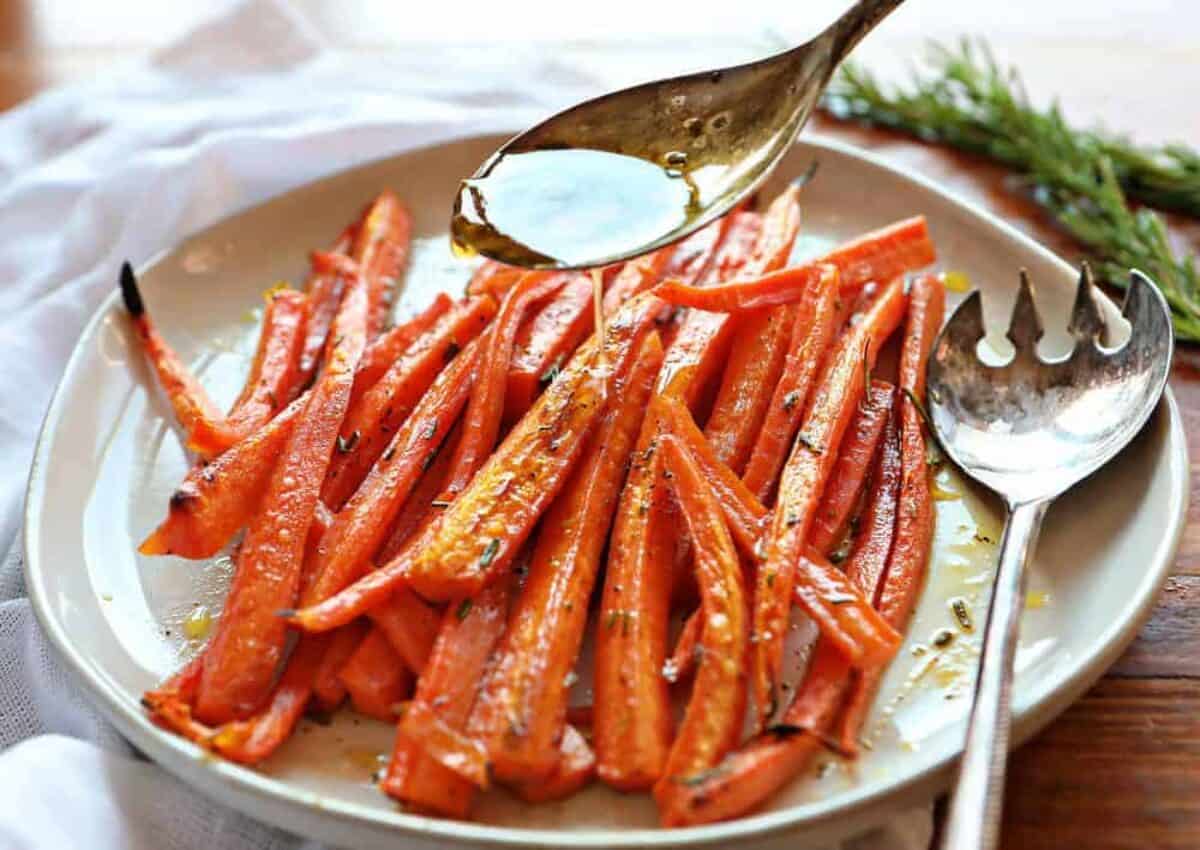 Prep Ahead Tip: The entire dish can be made the day before and just popped into the oven when ready to cook.
Source: Cooks in the oven
Cook Time: 40-50 minutes
Side Notes: These can also be made in a crockpot on low for 2 hours.
At first, Cherry Vanilla Heaven Dessert doesn't seem like it fits on a traditional Christmas Menu, but this is my all-time favorite way to dress up an angel food cake. I love serving this during the holidays because it is light and delicious and a little bit unexpected. Bonus: this dessert is so simple to make, you will have it prepped in minutes! (Disclaimer: I picked this one because it is on the easy side, but if I have help I make pie! My favorite pie just happens to be French Silk and folks always seem to love it!)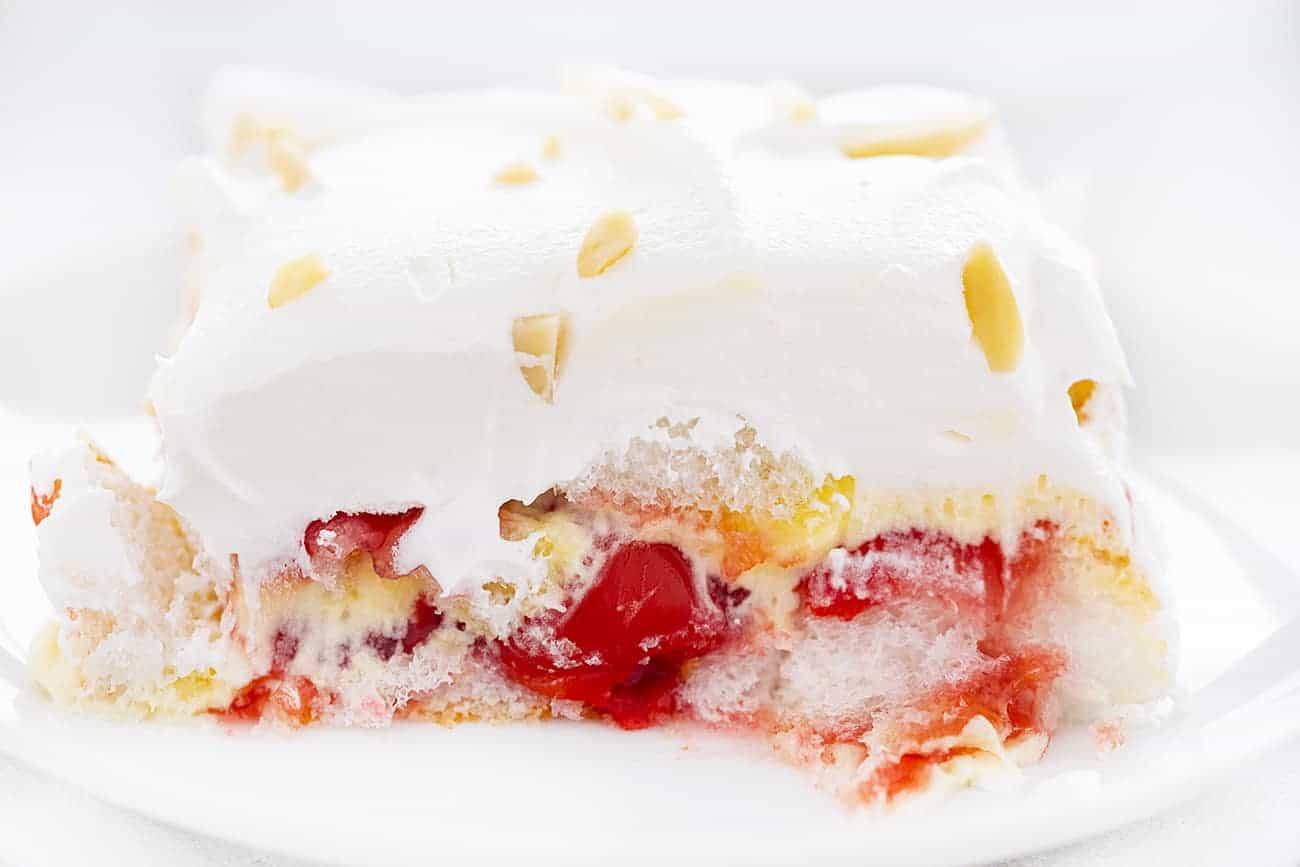 Prep Ahead Tip: This dish should be made at least 3-4 hours before you plan to serve it. Go ahead and make it the day before to save on time.
Source: No Bake
Side Notes: You can buy an angel food cake, ready to go, for just a few dollars!
The Next Day
Okay, you made it through the busiest day! But, you know there will be a few people that will stay with you for a couple of days. So, what can you have ready for those overnight guests?
We've been planning for this recipe! If you have leftover Ham from day one of this Christmas menu, just chop it up and make this delicious breakfast! Your guests will thank you!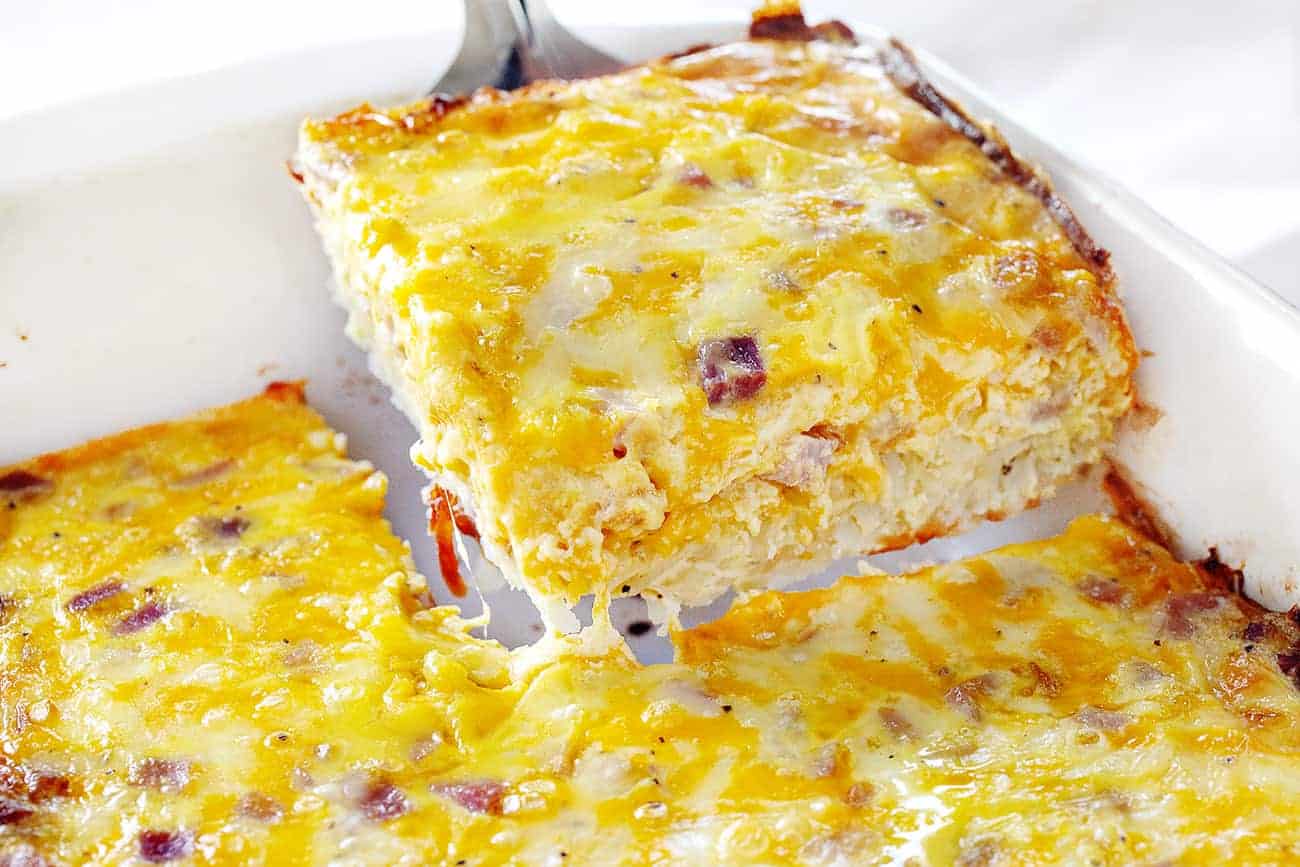 Prep Ahead Tip: We like to crisp up the hashbrowns before adding the eggs, so you'll have to wait until the morning to prepare this recipe if you want that crispy crust. So, set your alarm a little earlier than normal and pop those hashbrowns in the oven before the guests awake. While your hash browns are cooking, cut up the leftover ham and pop it in a bowl with the eggs, milk, seasonings, and cheese. Pop the whole dish in the oven, start a fresh pot of coffee, and the breakfast will be ready when your guests start to wake up.
Source: Oven
Cook Time: 30 minutes for the hashbrowns; 40 additional minutes for the casserole (1 hour 10 minutes total)
Side Notes: If you had a veggie tray, chop of some of the leftovers and use them in this dish too
By day two, your guests are going to want to switch things up a bit. Egg Salad Sandwiches are a great choice because they can be made in advance and can be whipped together in a pinch when everyone starts to get a little snacky around lunchtime. Eggs are usually something that I have on hand, and they are pretty cheap to buy if you need more.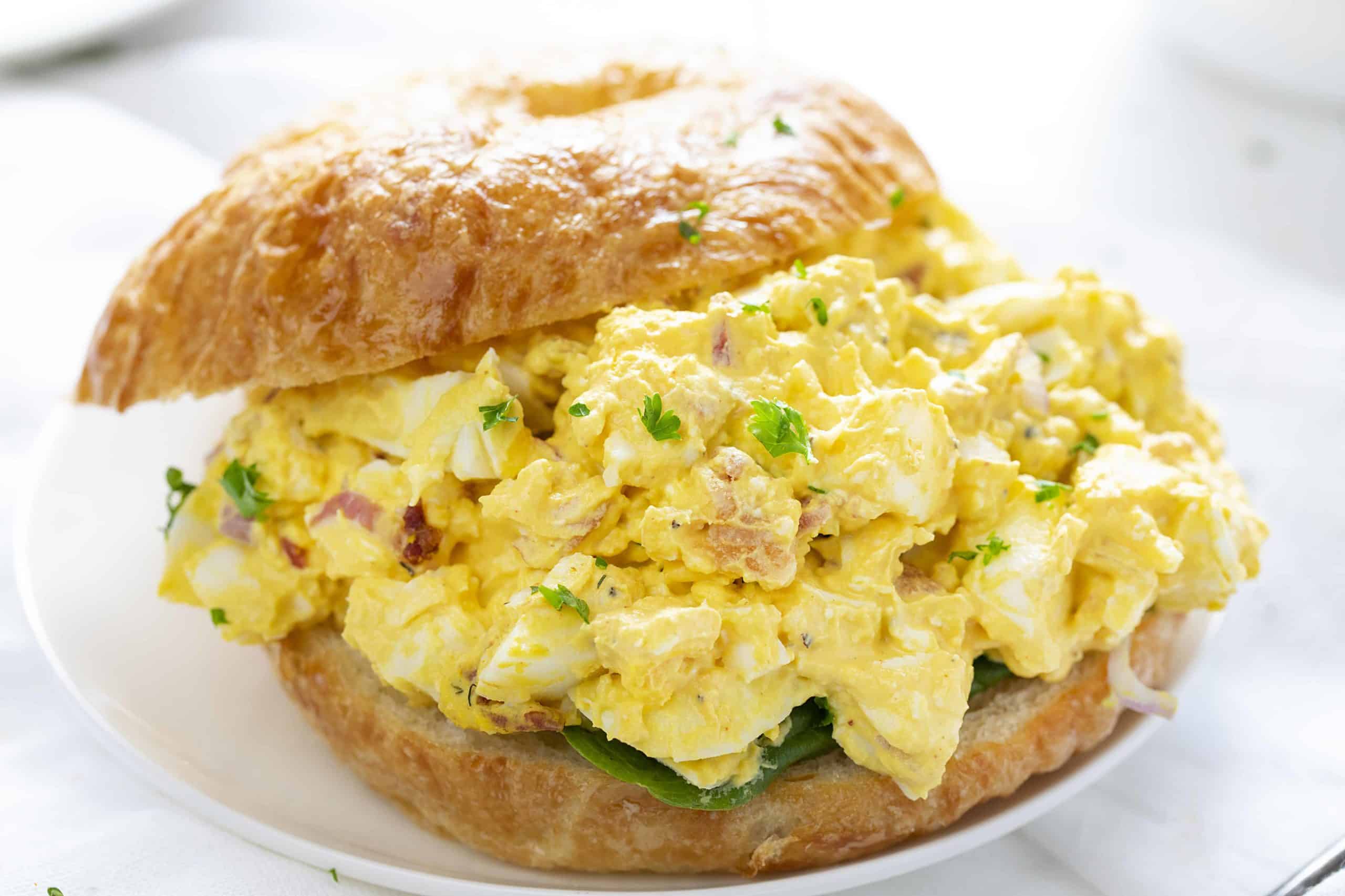 Prep Ahead: Egg Salad can be made up to five days ahead of time! So, you have plenty of time to boil some eggs and get this dish ready to serve when needed!
Source: No Bake
Side Notes: Base the recipe on the number of guests you will be serving. The general rule is 2-3 hard-boiled eggs per person. Plus, you can make it a little fancier by having croissants available! (But, simple buns work just as well😉)
Appetizer Dinner
With all the food that is served over the holidays, most people will just want to munch on something as the day wears on. So, why not have a few appetizers on hand for people to help themselves? Just set them out, and let people eat when they are hungry.
French Onion Dip is a classic dip that most people like since it's not too far out of their comfort zone. It can be served with a simple bag of chips or baguettes.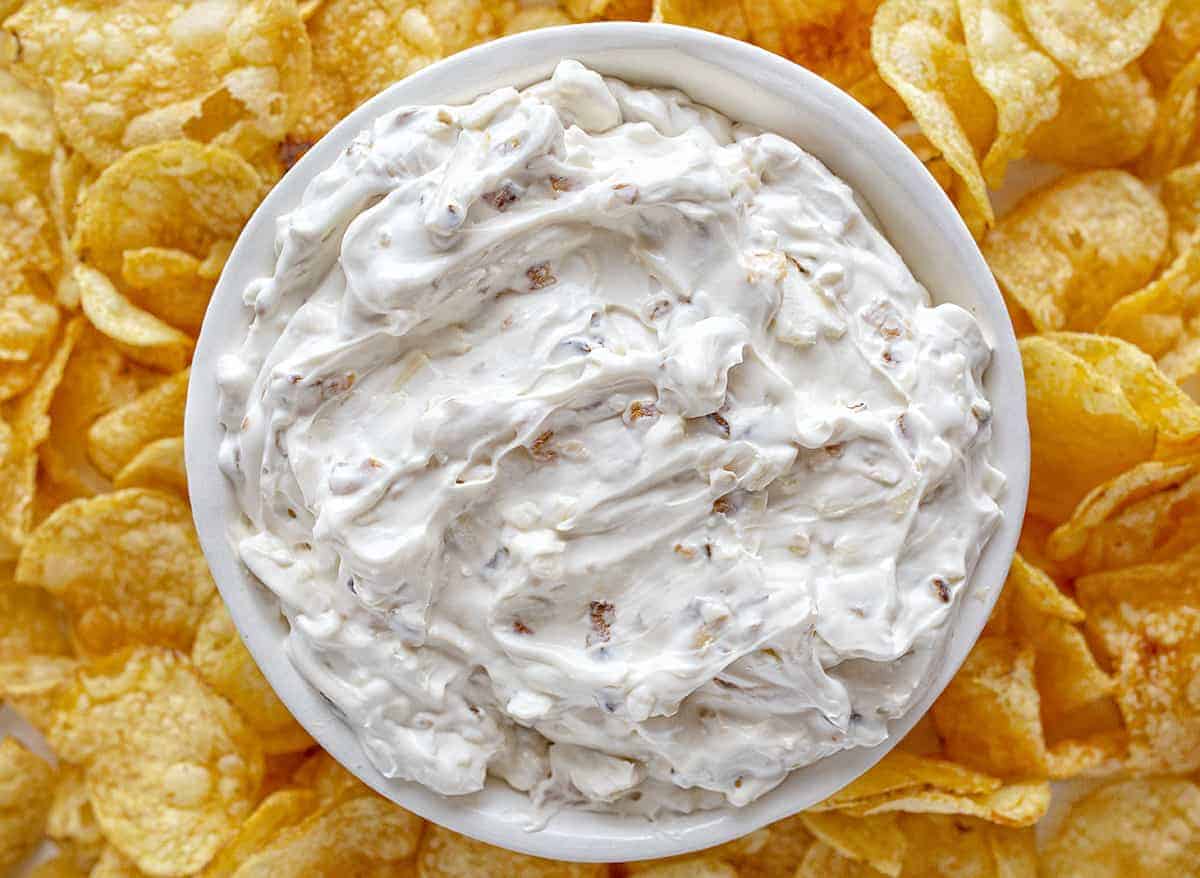 Prep Ahead: This is another recipe that can and should be made a day or two ahead of time. This amazing little dip actually tastes better after chilling for a day!
Source: No Bake
Side Notes: Besides the chips have some vegetables available for people to dip into the French Onion Dip. After all, they may be craving something a little healthier by then.
Quite possibly one of the most fun appetizers to serve! These mini cheese balls are coated with bacon and served with crackers. They are so easy to make and can be made well in advance!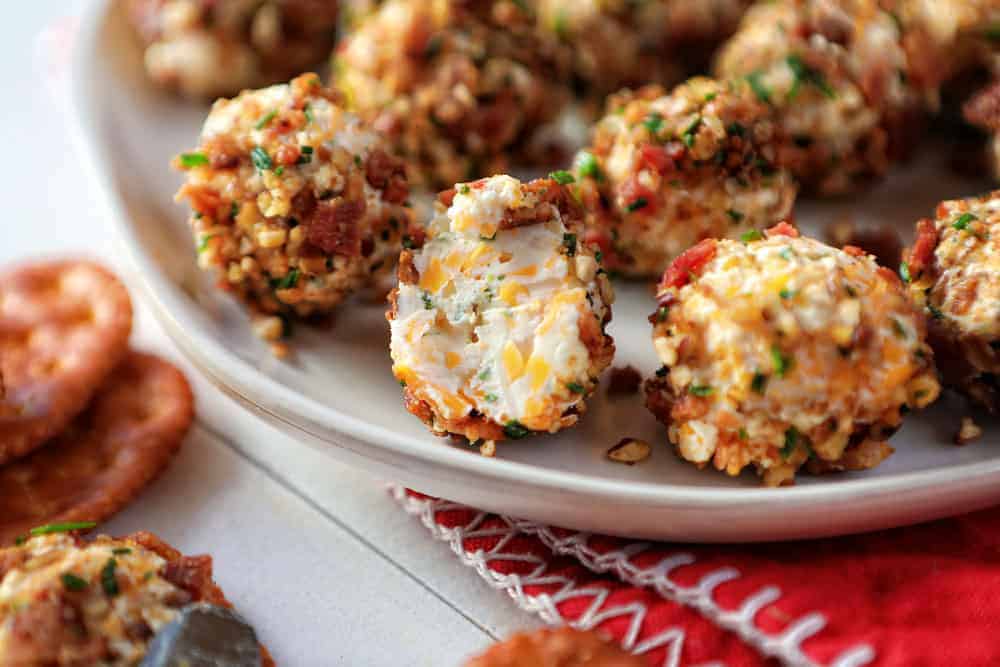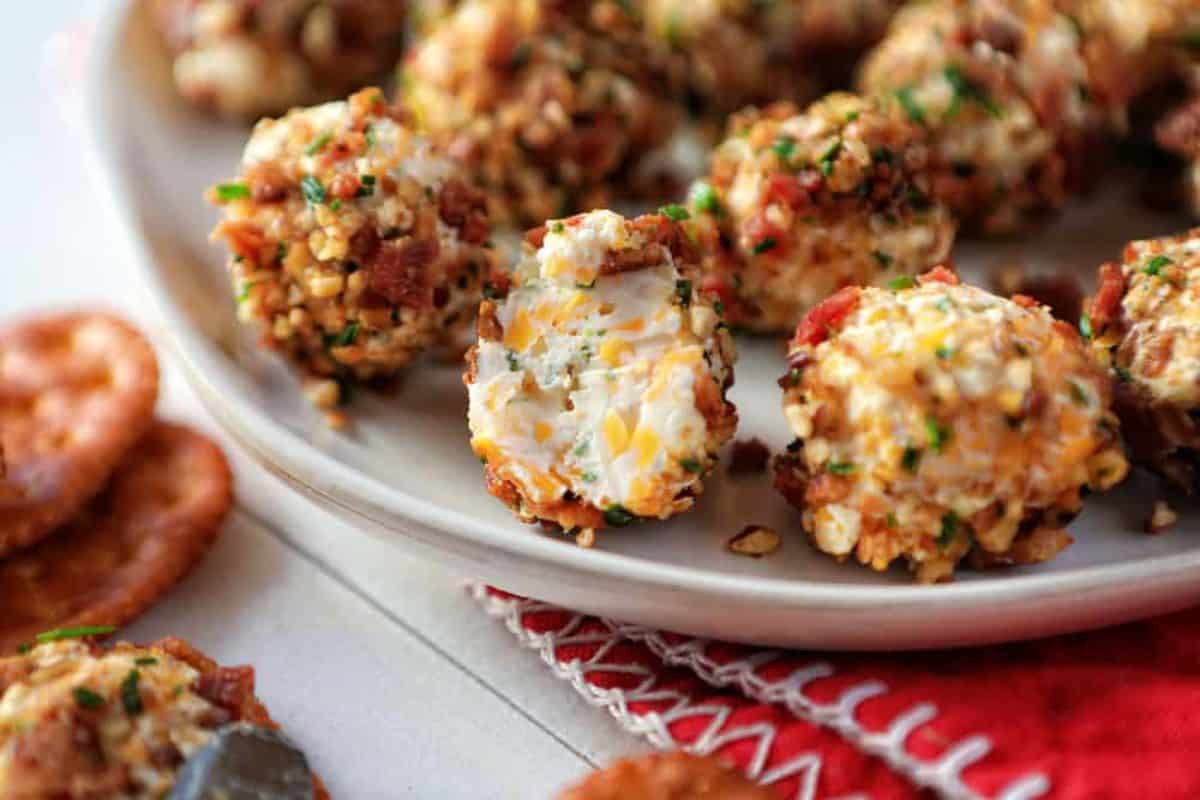 Prep Ahead Tip: This entire appetizer can, and should be made a few days in advance. The cheese balls need to be chilled for about an hour before they can be rolled in the bacon mixture. It's also super easy to cook the bacon ahead of time. When I cook bacon, I do it in the oven. I set the temperature to 415°F and while it is preheating, I lay out the individual slices of bacon on a foil-lined rimmed baking sheet. (Yes, right on the pan! No rack needed.) They are perfectly crispy in 18-20 minutes. No flipping and easy cleanup! Once the bacon chills you can chop it into very small pieces and mix it up with the rest of the cheese ball coating ingredients.
Source: Oven
Side Notes: Use room temperature cream cheese, and have some pretzels and crackers around spread the cheese mixture out.
Deviled Eggs are usually first to go when it comes to appetizers. I usually make up a few different variations like french onion deviled eggs and bacon deviled eggs. I like to keep things interesting:)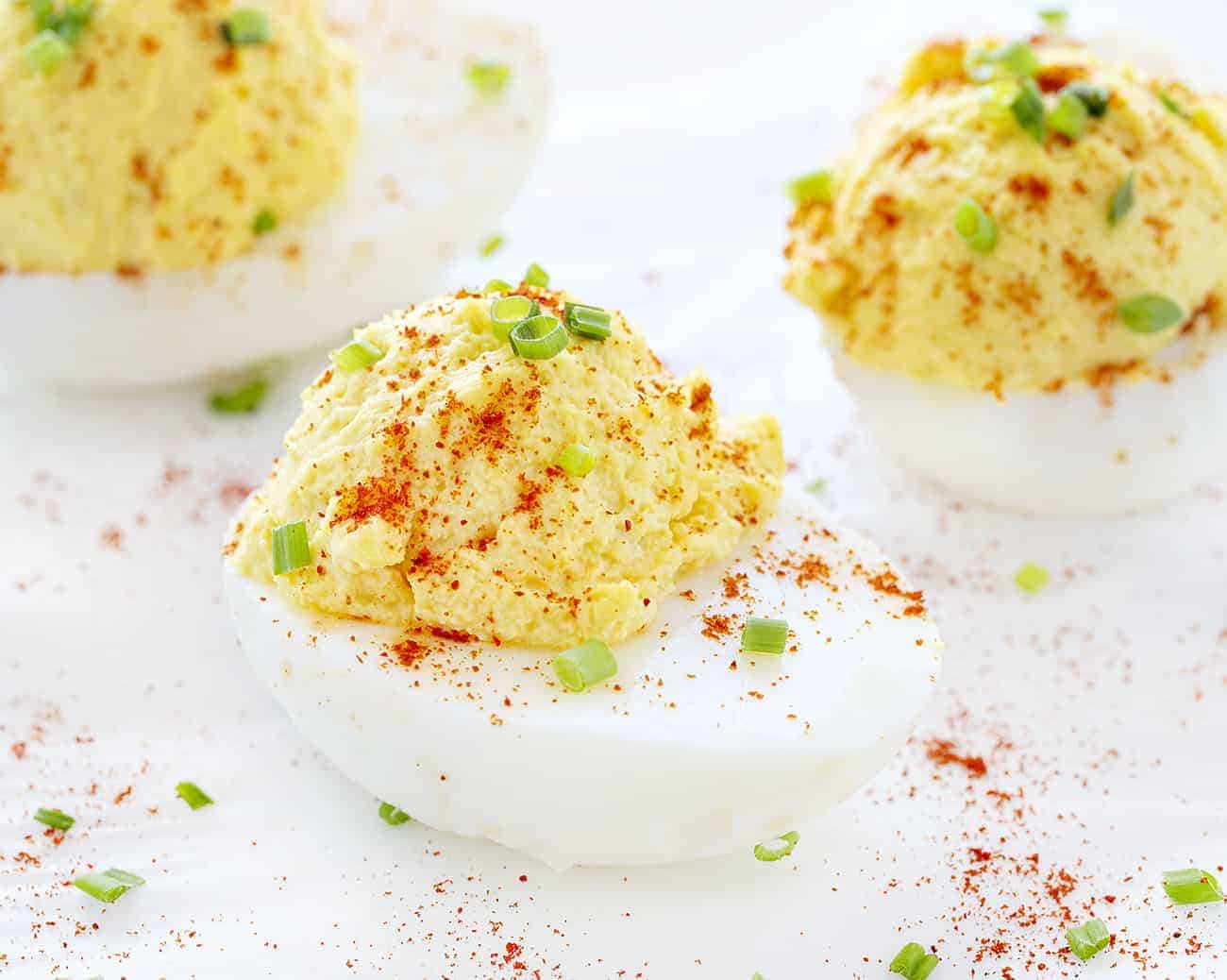 Prep Ahead: Boil the eggs ahead of time (when you are making the eggs for the egg salad sandwiches) so you are ready to make the egg yolk filling when needed.
Source: Stovetop
Side Notes: Add a few drops of hot sauce in half the deviled egg mixture to give a few of your deviled eggs a little kick!
Evening Dessert
Yes, I know people have been eating all day, but there is something about having dessert on your Christmas Menu. Keeping some dessert handy is always recommended to satisfy all those sweet tooths! Especially when it involves these two amazing treats!
What's not to love about the combination of a super moist brownie and a French silk filling?!? This decadent dessert is a chocolate lover's dream!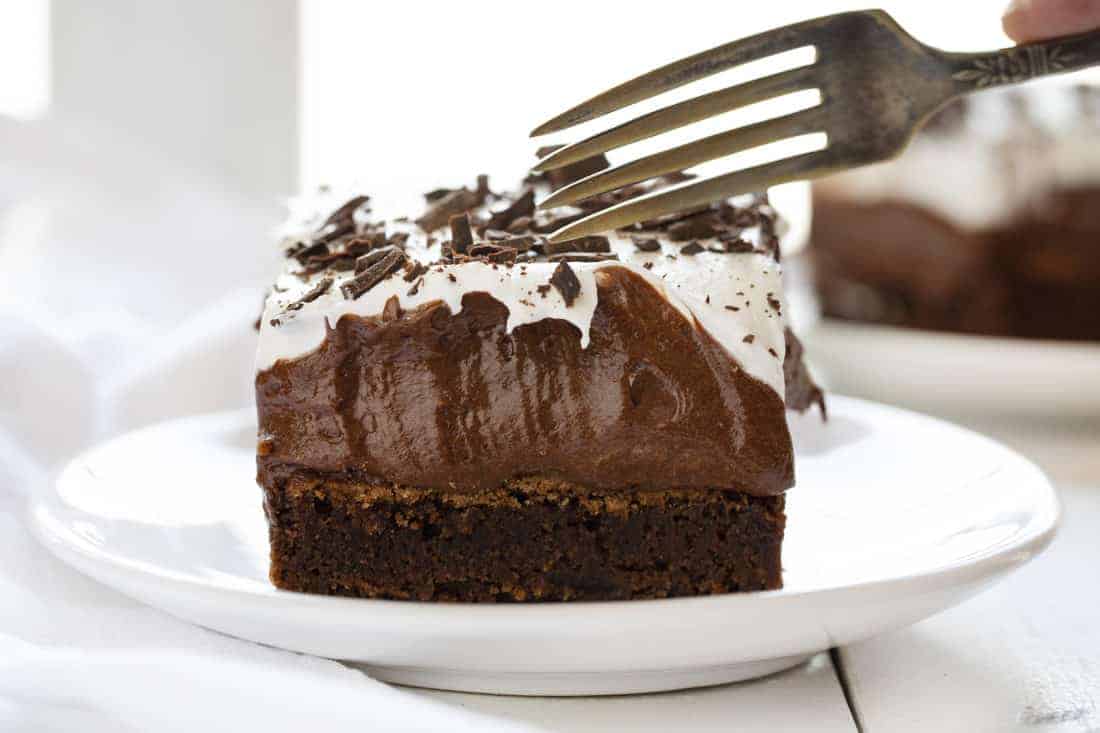 Prep Ahead: You will want to make these a day ahead of time so they can chill in the refrigerator. Any recipe that you can make in advance is a winning recipe in my book!
Source: Oven (for the brownies)
Side Notes: These brownies are made with raw eggs, so be aware of that when you decide if you are going to serve them to your guests.
This is a no-fail fudge that will be sure to satisfy the sweet tooth in the group. You can make this in advance and set it out all weekend if you want!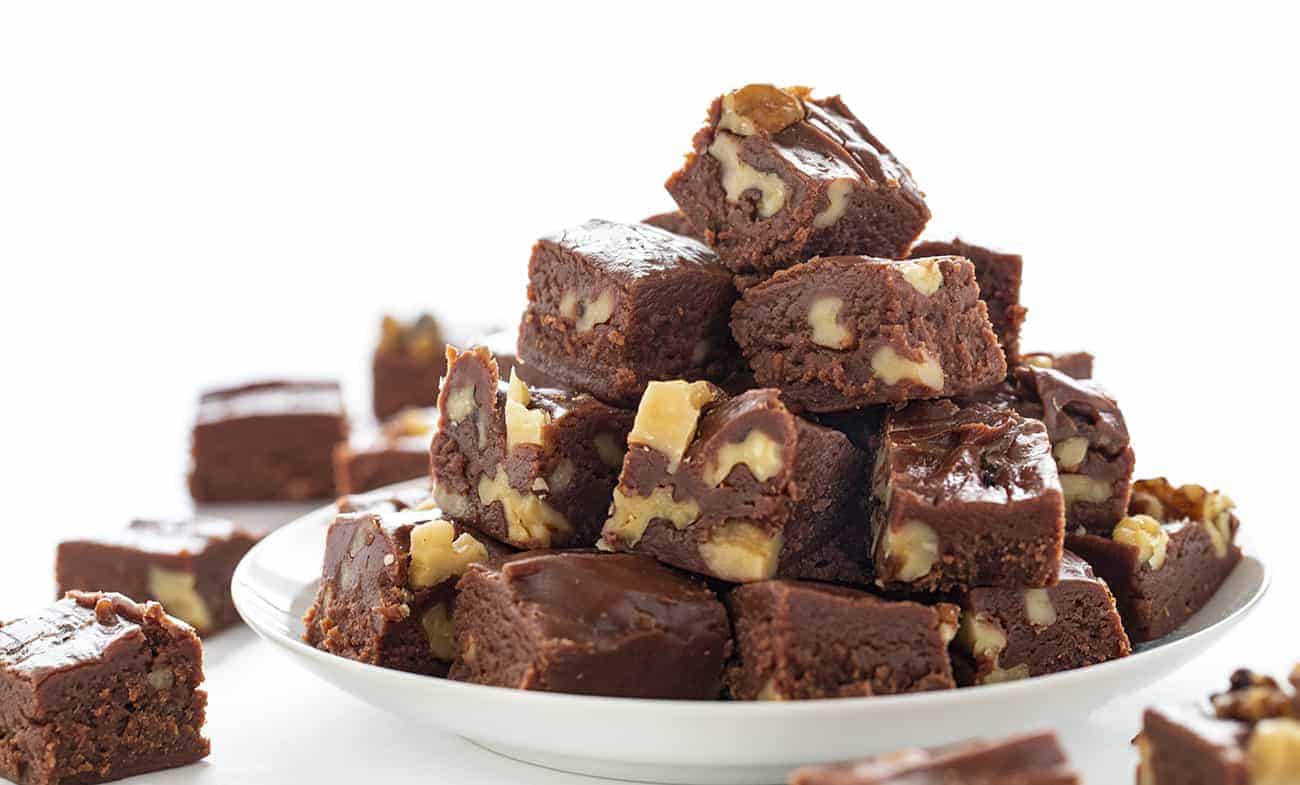 Prep Ahead: Lucky for us, this fudge can be made a couple of weeks ahead of time! Yes, I will take that! You can have this available as soon as guests arrive up until they leave.
Source: Stovetop
Side Notes: If there are any nut allergies, simply leave them out. I would highly recommend a candy thermometer, which you can find at most grocery stores or houseware stores.
Christmas Menu Substitutes
I threw together a handy little list of substitutes in case one or more of the recipes above didn't work for you. All of these have prep ahead options and would work great for serving a crowd!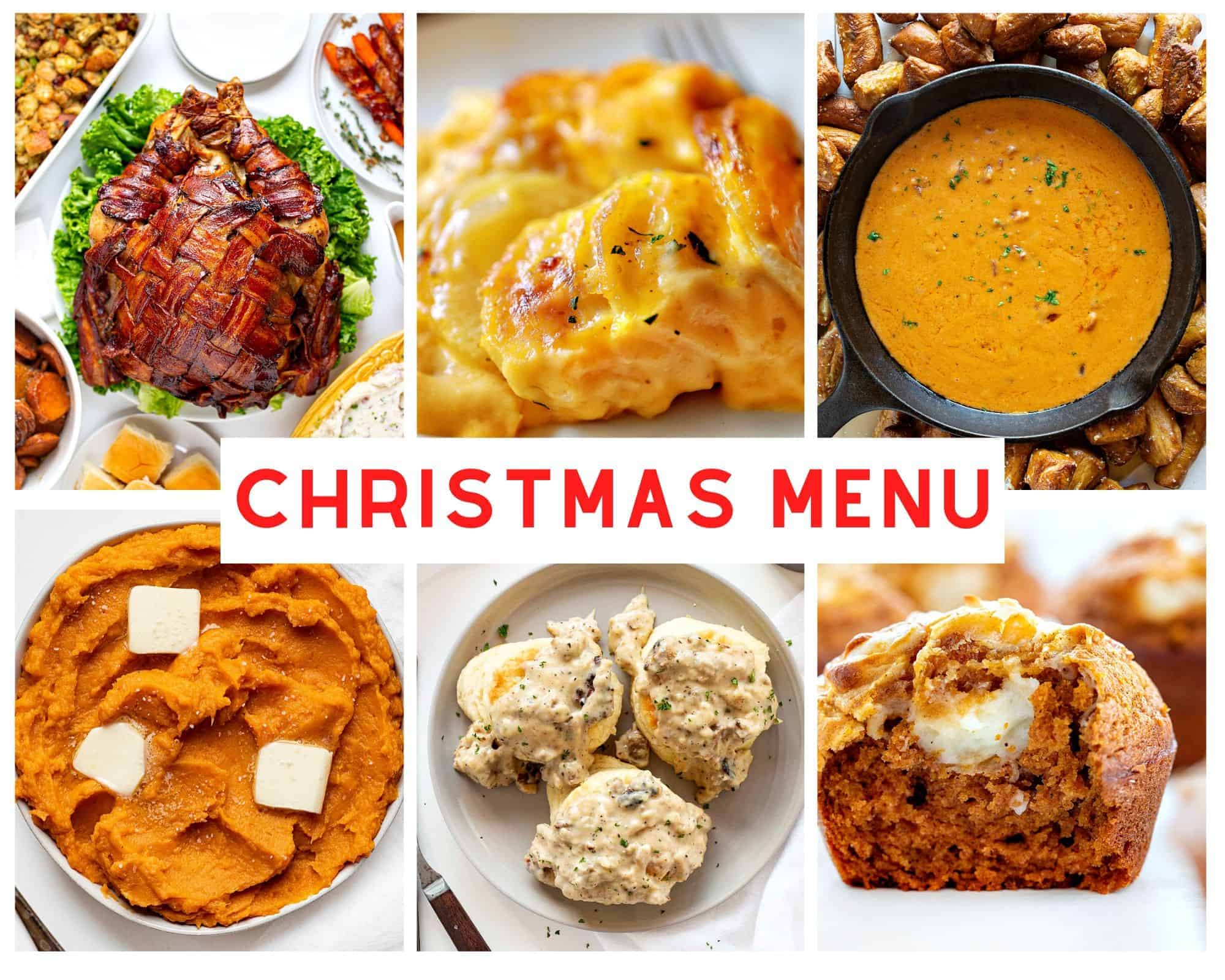 Main Course
Side Dish
Appetizer
Breakfast
Pumpkin Cream Cheese Swirl Muffins
Light Lunch
Dessert