One of the most stressful things about hosting a big holiday get-together is planning and executing all of the tiny elements in your Christmas Menu, which can lead to multiple meals if your guests plan to stay the night. It is MUCH more difficult to plan than most people would think.

Here are some common questions that I am here to help you answer…
How much oven space do you have?
Do I need any additional crock pots or counter space?
How much food do I serve?
Can any of my menu items be prepared in advance?
How long can it chill before it starts to not taste as good?
These, along with many more questions, are typically racing through a host's mind a few days, to even weeks, before the guests start to arrive.  So, to help you out with this task, I have put together the PERFECT Holiday menu including cooking times, prep-ahead tips, alternatives, and uses for leftovers.
Everything you need to know from when to start to what to serve!
You know you will impress your guests with this Butter and Garlic Crusted Prime Rib. You should estimate about one pound of prime rib per person, especially if you are not serving any other main course.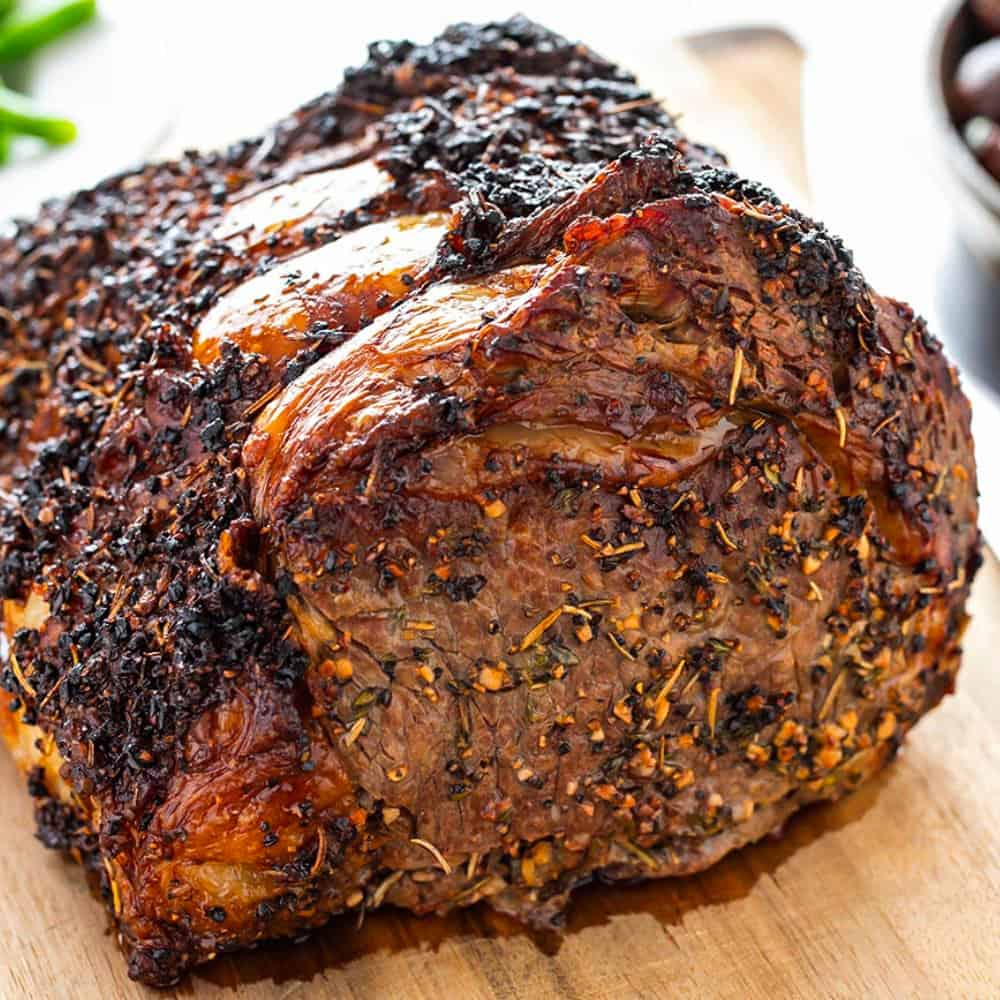 Prep Ahead Tip:  About 30 minutes before you are ready to cook, coat with salt and let the roast come to room temperature.
Source:  Cooks in the oven
Cook Time:  Start to finish, about 3 hours (depending on the size of your prime rib)
Side Note:  When you ask for prime rib at the store, it is sometimes referred to as a "rib roast", "standing rib roast", or "ribeye roast".
Is it really a holiday menu without Green Bean Casserole? This is a staple recipe on our Christmas menu every single year.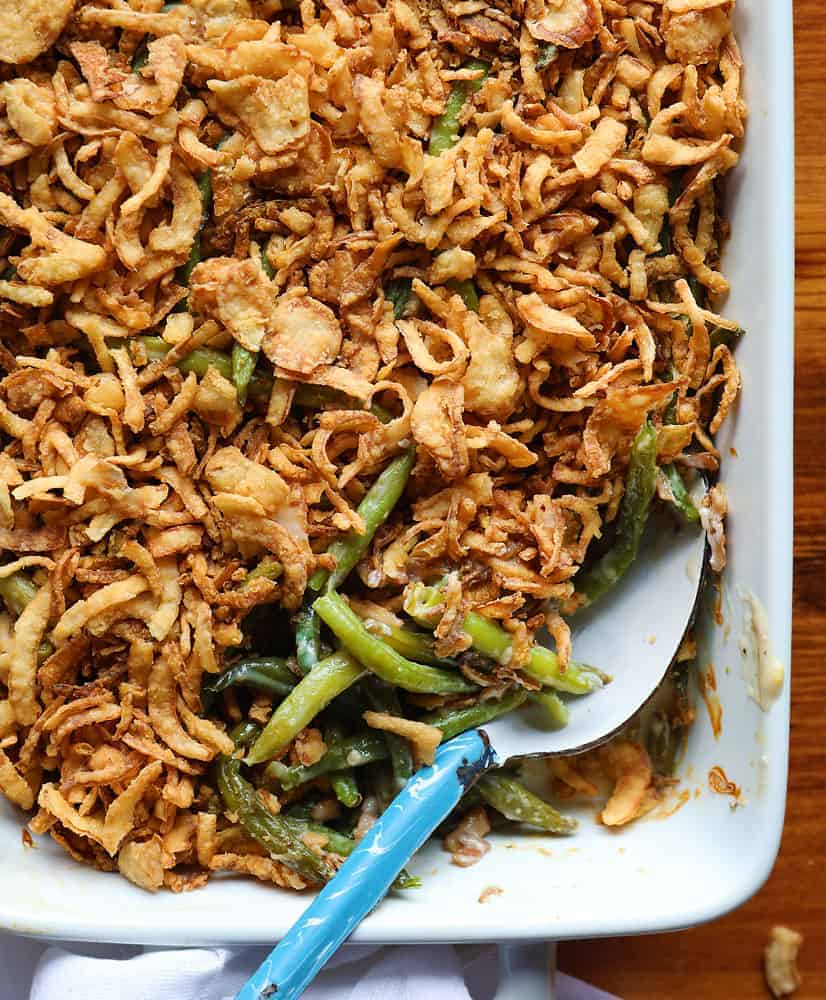 Prep Ahead Tip:  Prepare the beans the day ahead and cover with plastic until you are ready to bake.
Source:  Cooks in the oven
Cook Time:  Start to finish, 50 minutes
Side Note: To save a little time, you use canned french cut grean beans in place of the fresh green beans.
If you are looking for a perfect basket of rolls, be sure to check out my Hawaiian Rolls. They are sweet and fluffy and match perfectly with any Christmas menu.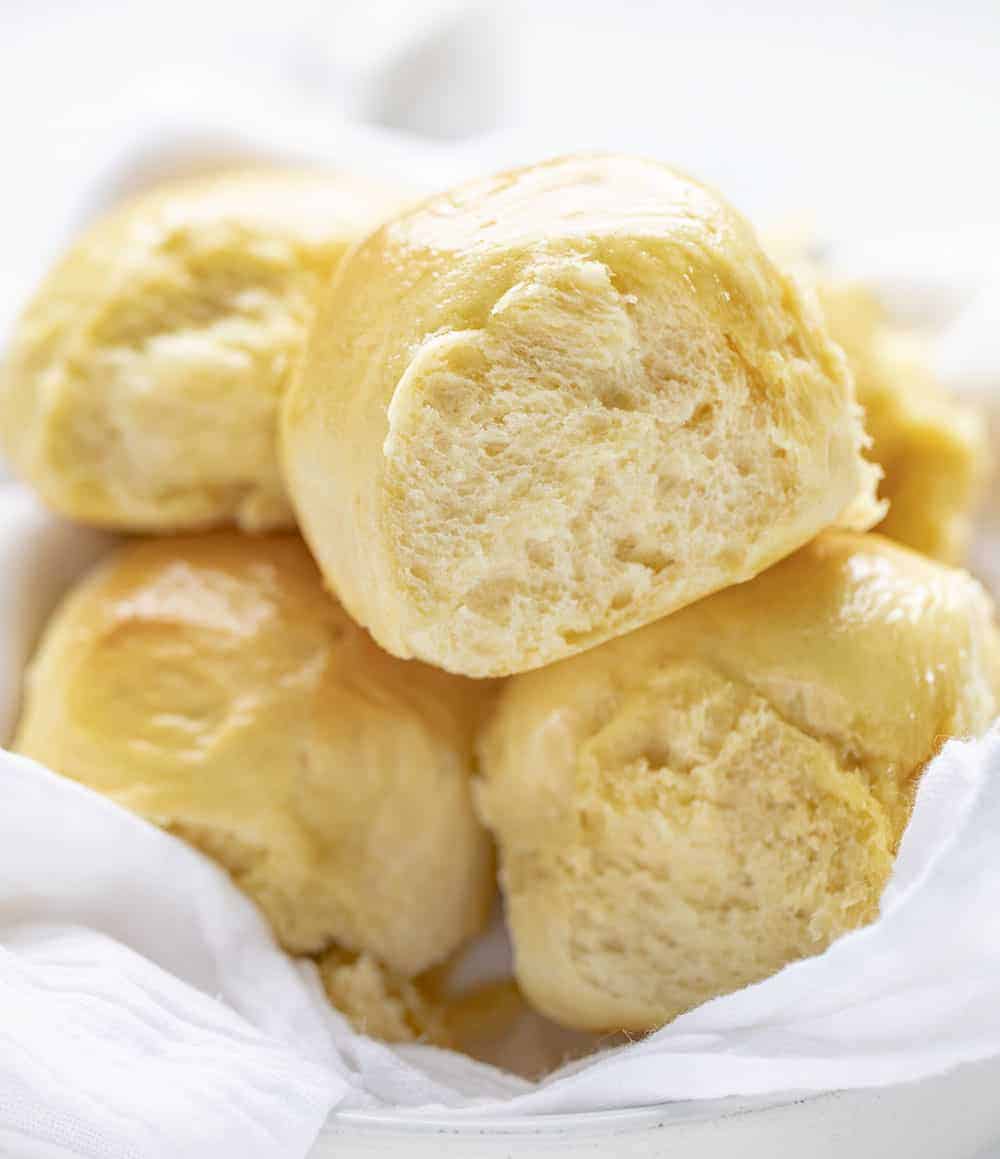 Prep Ahead: Make the rolls the day before. Simply reheat when ready to serve.
Source: Cooks in the oven
Cook Time: Start to finish (including rising time) is about an 4.5 hours.
Side Note: You might want to make a double batch of these, you can use them for breakfast or lunch the next day.
You just can't go wrong with a Classic Apple Pie. Serve it up warm with some vanilla ice cream and some caramel topping for a complete showstopper.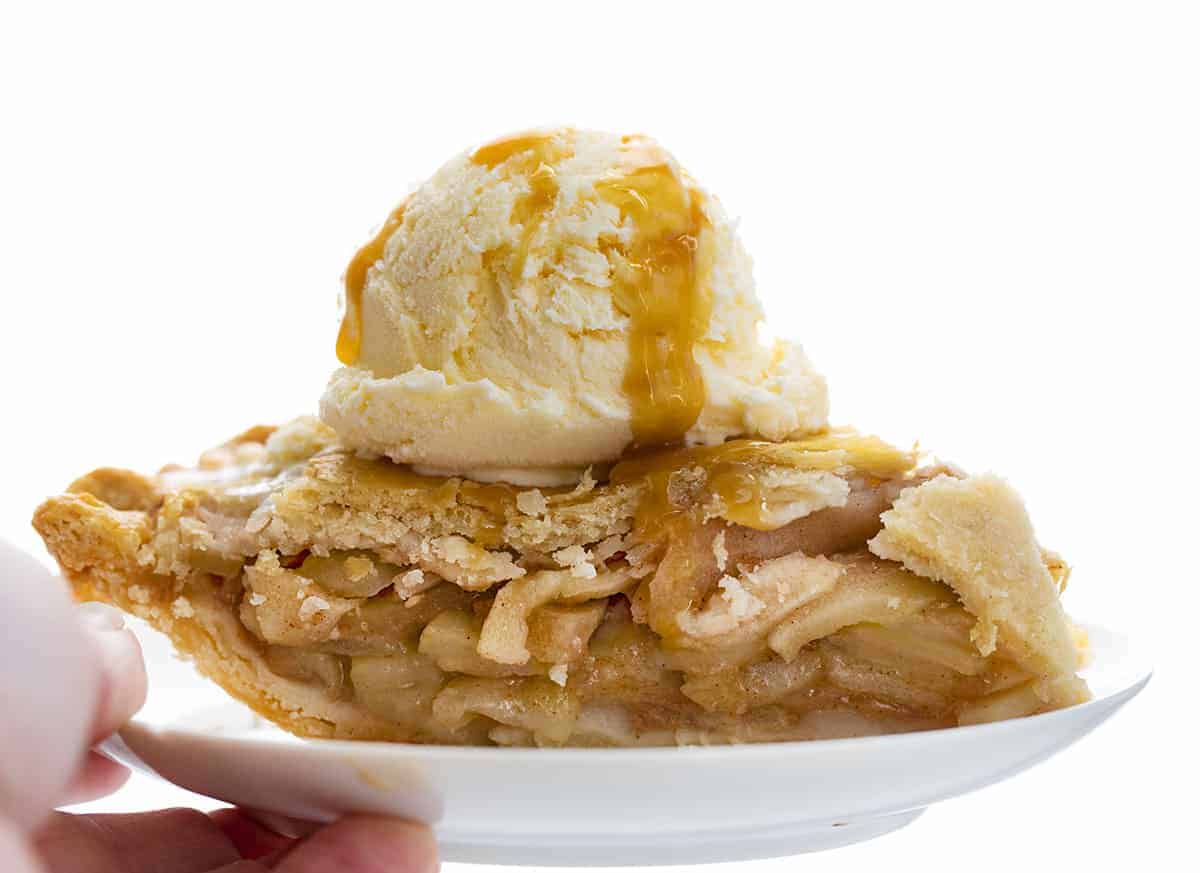 Prep Ahead:  Our homemade pie crust can be prepared and chilled for up to two days before the event.
Source: Cooks in the oven
Cook Time: Start to finish, 2.5 hours
Side Notes:  You can also serve this with a store bought crust.
Nothing gets you in the Christmas spirit like a glass of Christmas Punch! It is a festive and fizzy alcoholic beverage made with orange juice, pineapple juice, cranberry juice, lemon juice, triple sec, rum, and lemon-lime soda.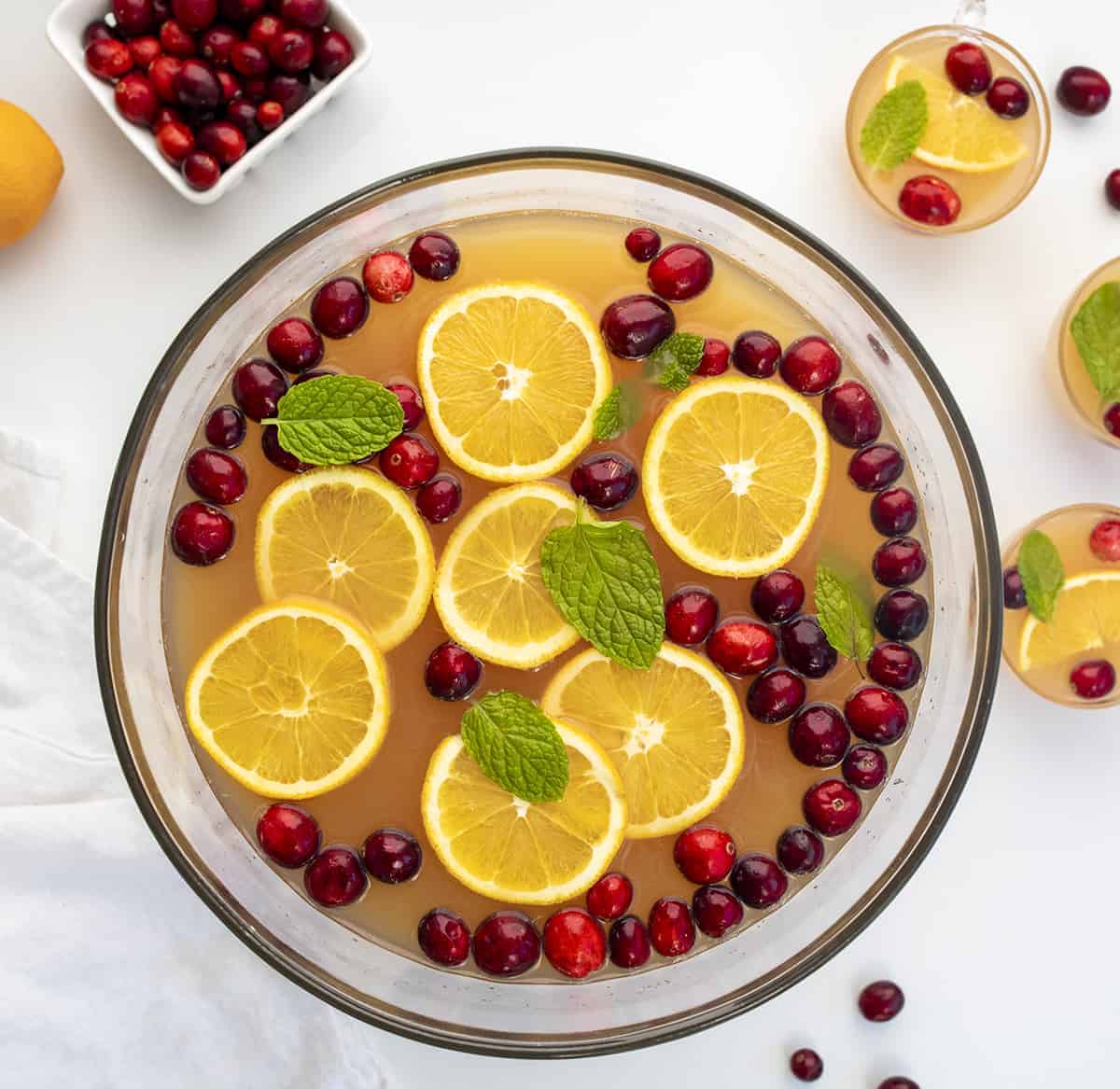 Prep Ahead: Get the punch put together a couple of hours before guests arrive so it is nice and chilled when ready to serve.
Source: Refrigerator
Prep Time: Including chilling time, give yourself 2 hours.
Side Note: Looking for a non-alcoholic punch? This punch is still delicious and festive without any alcohol added. Simply leave it out; or replace it with sparkling white grape juice for even more fizziness! In fact, it's a great idea to have both options available at your party.
If you are looking for a simple recipe that looks like you've been slaving away, these easy Cruffins will do the trick.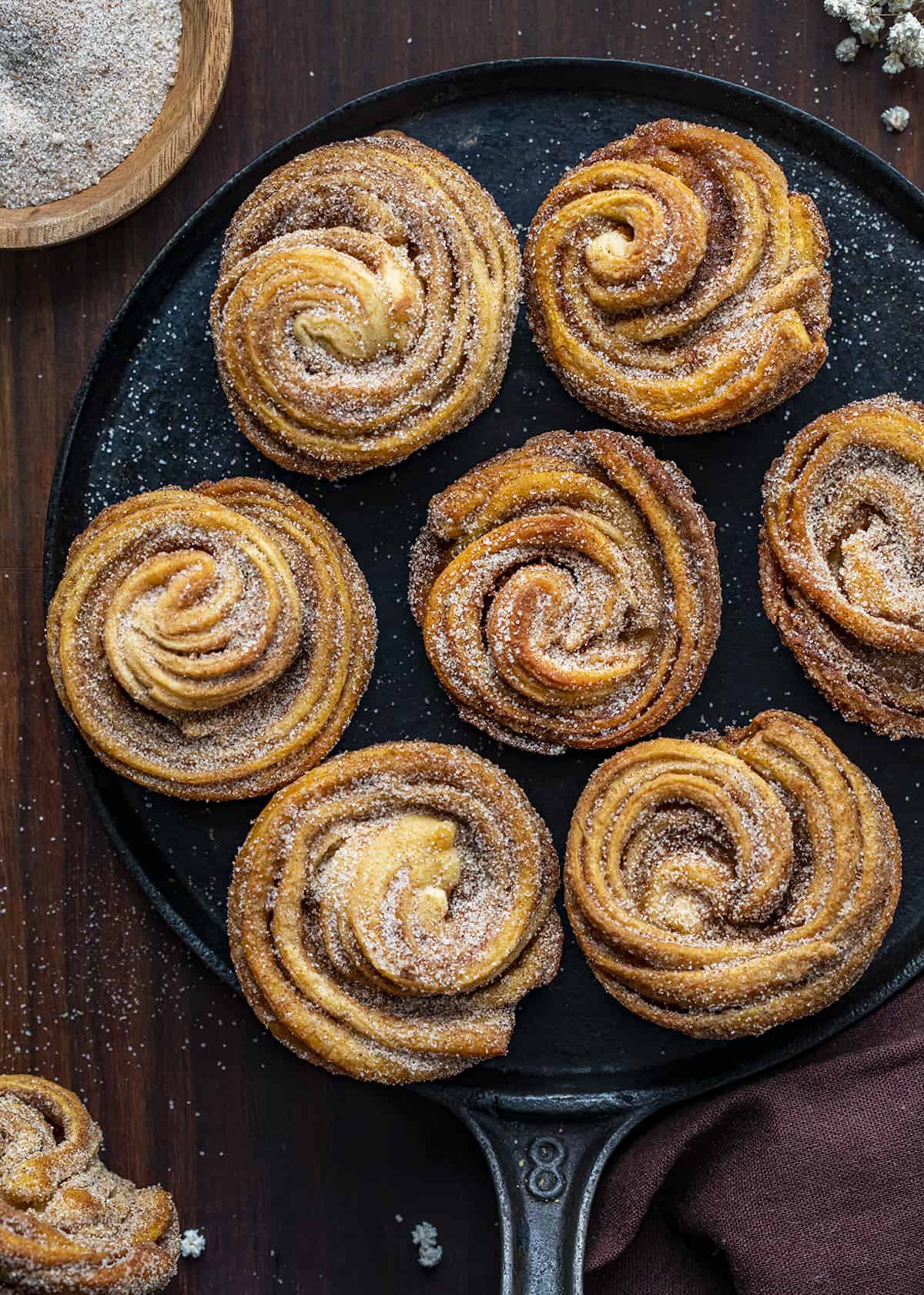 Prep Ahead Tip:  You can mix up the cinnamon and sugar the day before.
Source:  Cooks in the oven
Cook Time: Start to finish, 40 minutes
Side Notes:  Cruffins can be served warm or cold. If you want to serve them warm, you can pop them in a warm oven a few minutes before serving.
By day two, your guests are going to want to switch things up a bit. Egg Salad Sandwiches are a great choice because they can be made in advance and can be whipped together in a pinch when everyone starts to get a little snacky around lunchtime. Eggs are usually something that I have on hand, and they are pretty cheap to buy if you need more.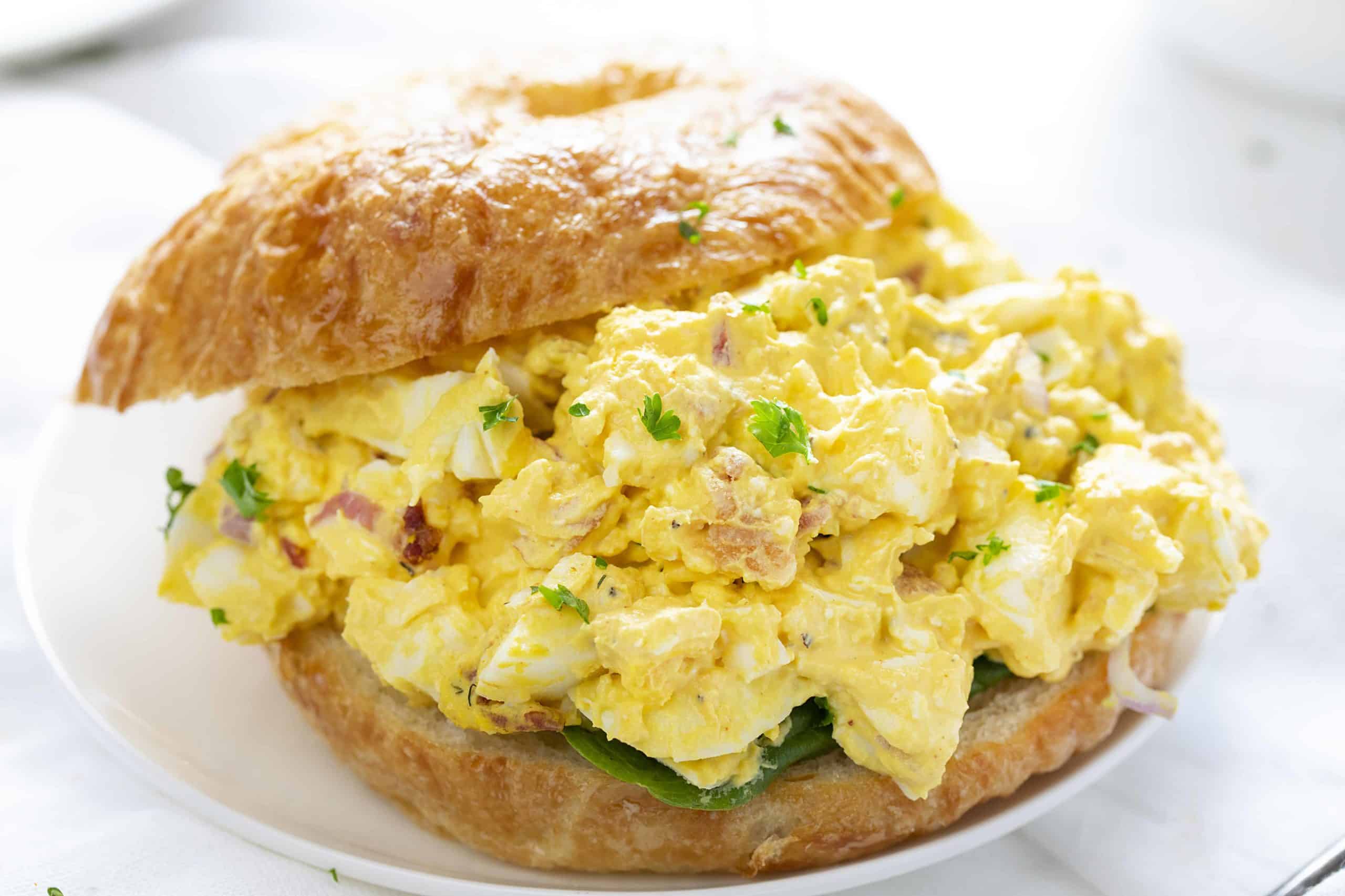 Prep Ahead: Egg Salad can be made up to five days ahead of time! So, you have plenty of time to boil some eggs and get this dish ready to serve when needed!
Source: No Bake
Side Notes: Base the recipe on the number of guests you will be serving. The general rule is 2-3 hard-boiled eggs per person. Plus, you can make it a little fancier by having croissants available! (But, simple buns work just as well😉)
With all the food that is served over the holidays, most people will just want to munch on something as the day wears on. So, why not have a few appetizers on hand for people to help themselves? Just set them out, and let people eat when they are hungry. Onion Bacon Jam is one of my favorites to serve.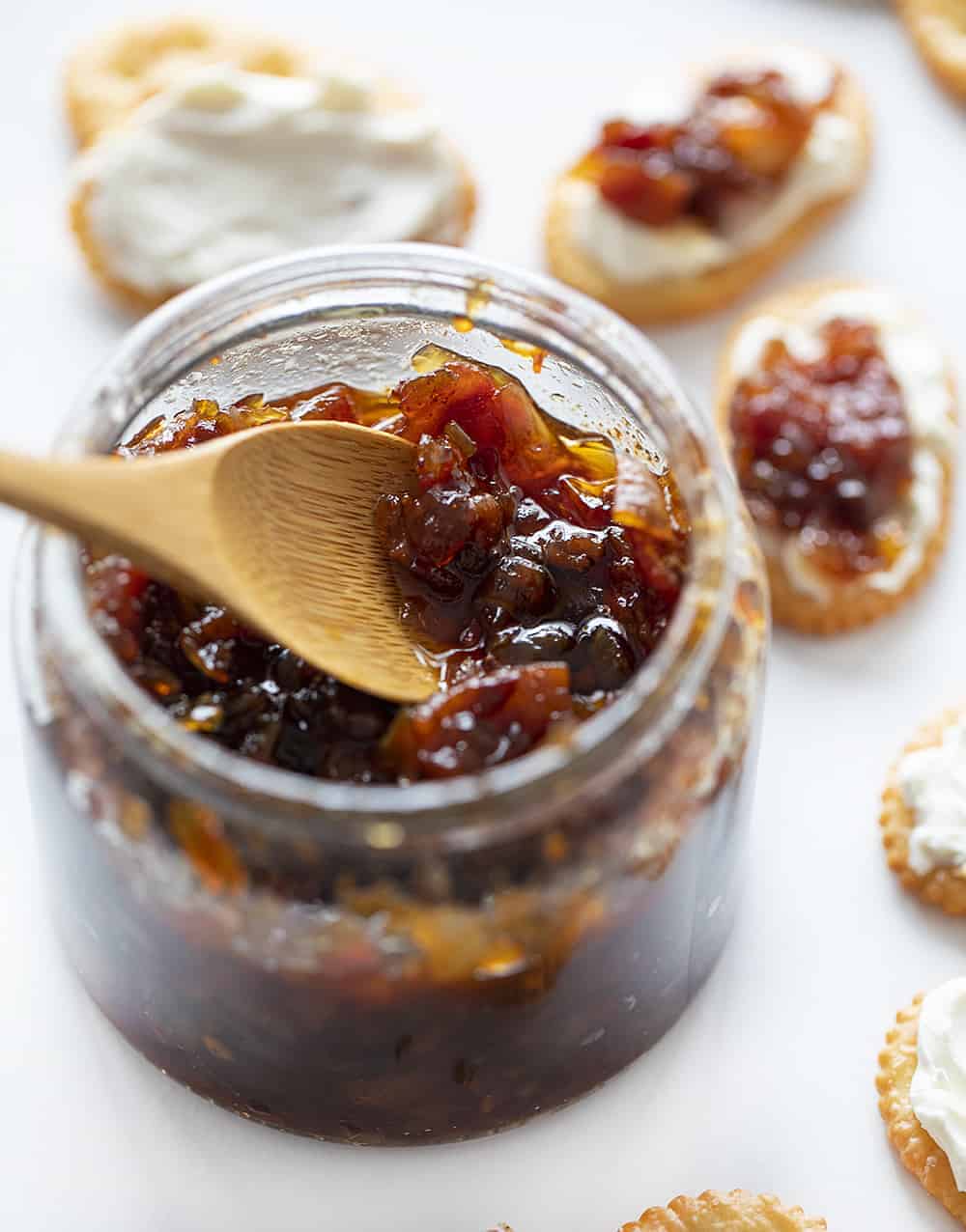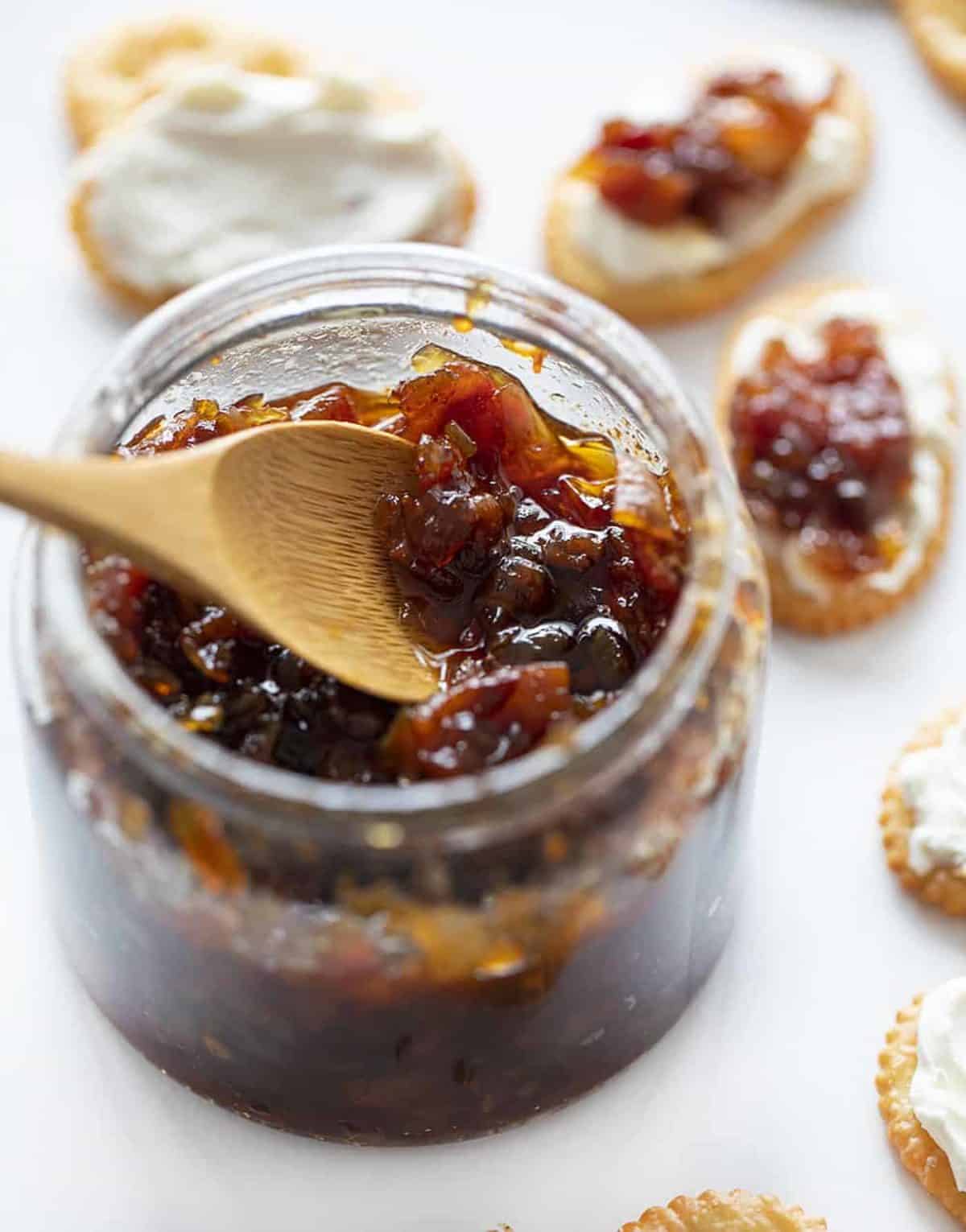 Prep Ahead: You can make this recipe several days before the big event. Just be sure to store it in the refrigerator.
Source: Stovetop
Cook Time: Start to finish, 30 minutes
Side Notes: Serve it with some buttery crackers and cream cheese!
I hope this makes your holiday a little less stressful so you can focus on the fun family and friends time!